Everything You Need to Know About Vitor Belfort vs. Michael Bisping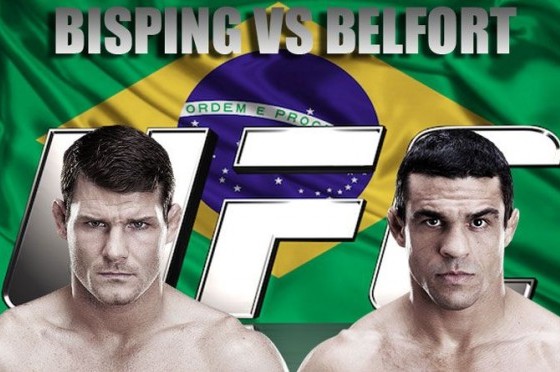 Photo courtesy of fightday.com
This coming Saturday the Octagon returns to Brazil for UFC on FX 7.
The main event will feature a clash between two exciting middleweights as Michael "The Count" Bisping takes on Vitor "The Phenom" Belfort.
Both men are attempting to climb the middleweight ladder and secure a title shot against the dominant champion, Anderson Silva.
Let's delve further into the fight between these two men and see what factors could come into play on Saturday night.
Begin Slideshow

»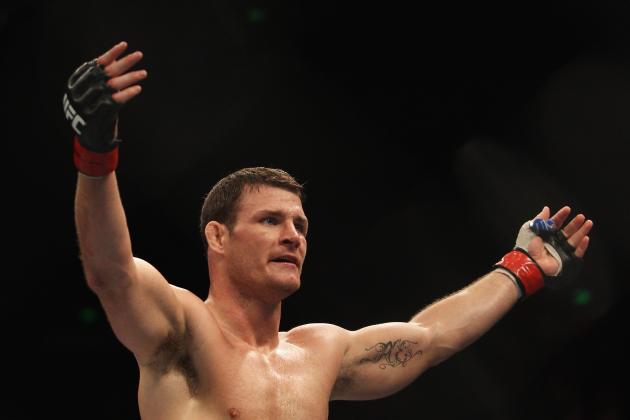 Mark Kolbe/Getty Images

Michael Bisping has been a top middleweight for years.
It appears that if he wins this fight, all his hard work will pay off and earn him a title shot.
Bisping is 5-1 in his last 6 fights, and if it wasn't for a controversial loss to Chael Sonnen, he would have been on a lengthy winning streak.
A UFC title shot has long eluded the brash fighter, but if one is indeed on the line, prepare to see a motivated Bisping do everything he can to win impressively and secure the shot once and for all.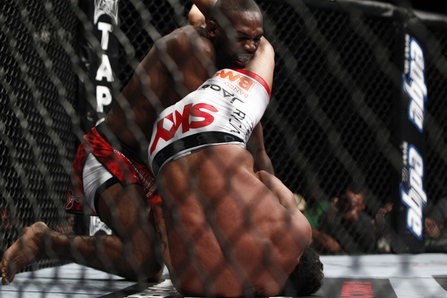 Photo courtesy of wegotthiscovered.com
Vitor Belfort holds a massive advantage on the ground over his opponent.
Belfort holds black belts in both Brazilian jiu-jitsu and Judo. Belfort's most recent submission win came against Anthony Johnson at UFC 142.
Bisping has excellent takedown defence, but if Belfort happens to get the fight to the mat, a submission is a very good possibility.
Despite Bisping having more submission wins than Belfort by a count of four to three, Bisping hasn't secured a submission win since 2005.
Belfort on the other hand almost submitted dominant champion Jon Jones with an armbar in his last fight.
If the fight hits the mat, Belfort could emerge the winner with a slick submission.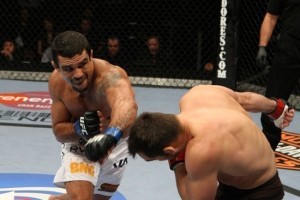 Photo courtesy of mmaoddsbreaker.com
Vitor Belfort knows that he has one-punch knockout capabilities.
Don't think for a second that his opponent doesn't realize this too.
Bisping's strategy on fight night should be to use his footwork to the best of his ability. He will need to stick, fire off two or three punch combinations and then continue to move.
He needs to keep up the movement and not get sucked into a slugfest with the heavy-handed Belfort.
Belfort on the other hand wants to make this a dirty fight with Bisping. He wants to stand, plant his feet and swing for the fences.
Belfort knows he can finish the fight with a single punch. He will need to stalk Bisping, corner him and throw bombs.
This will be a can't-miss main event. Both fighters have something to prove and that should produce some fireworks.
Tweet me @FuscoNation16.