The Top 5 Goalkeepers in the World (Casillas and Buffon Miss the Cut)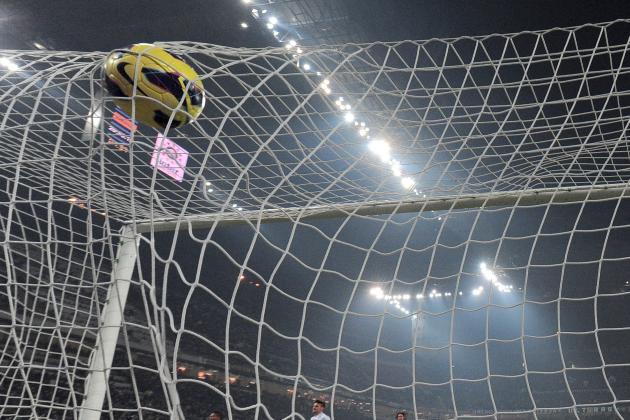 Dino Panato/Getty Images
It's the most statistically unserved position in football. So who really is the best goalkeeper in the world?
When it comes to statistics, world football trails the likes of baseball and gridiron football by an age. This is especially true at the goalkeeping position, where meaningful metrics for measuring performance and form are not readily available and seldom cited at all. And in the absence of statistics we typically revert to platitudes such as "good shot-stopper" or lazily disregard anyone who doesn't represent a fashionable team near the top of the table.
The following slides reveal the goalkeepers who are, in my opinion, the top five in the world at present. Some of the big names you're likely expecting to see have been left out, having failed to make the cut. My criteria for the ranking: performance in the current season, backed up by both statistics and my own gut feelings.
Popularity, salaries and the clubs they play for have been omitted from the equation in favour of merit. After all, we're picking the top five goalkeepers in world football, not the England team.
Begin Slideshow

»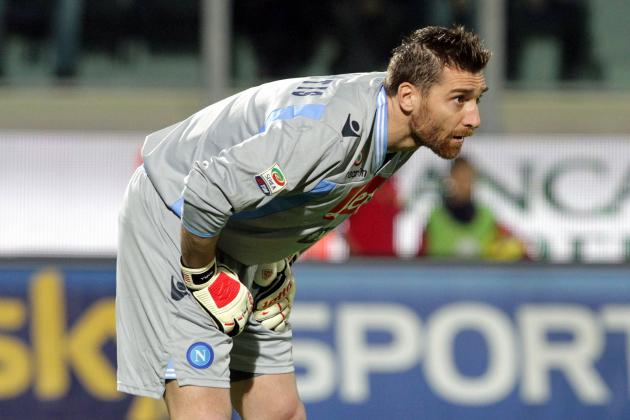 Enrico Locci/Getty Images

The numbers bear him out. He has played every minute of every Serie A match for Napoli this season and helped his side to an impressive 40 points from 20 rounds (Napoli were penalized two points in December for a May 2010 match-fixing incident).
His eight clean sheets are second in the division, but what's particularly impressive about his campaign to date is that he has allowed only 18 goals from 246 shots, creating a save percentage of 92.7. That Napoli's counter-attacking style means they often concede high-quality opportunities only makes what he has done this season all the more impressive.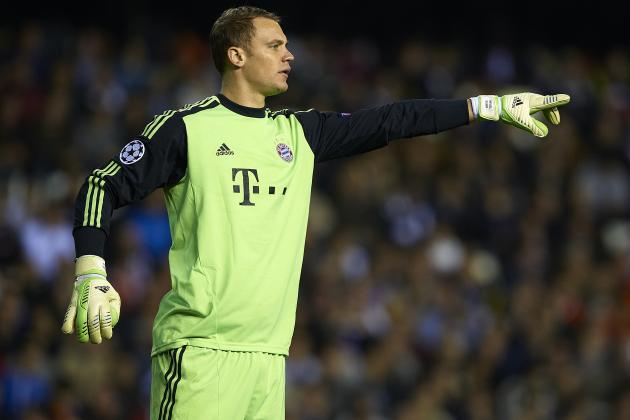 Manuel Queimadelos Alonso/Getty Images

Yes, he back-stops a Bayern Munich side that doesn't give up a lot of shots, but the defense in front of him has been a game of musical chairs this season due to injury, and his presence between the sticks gives his attacking teammates the peace of mind to take chances they might not otherwise be comfortable taking.
He has kept a Bundesliga-leading 11 clean sheets from his 17 appearances and is rightfully Germany's No. 1 (no disrespect to René Adler, who only narrowly missed making this list). His seven goals conceded from 130 shots creates a save percentage of 94.6, which is exceptional, although it dips to 83.7 percent in the Champions League.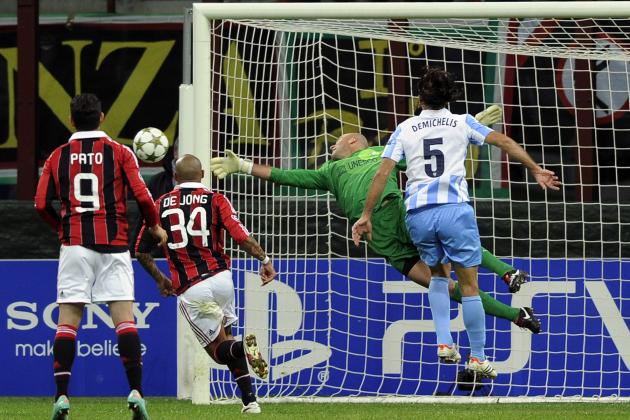 Claudio Villa/Getty Images

Talk about a late-bloomer. Caballero was on no one's radar until Malagá got him for a song in 2011. By October of his first season for the Andalusians he had already broken the club record for consecutive clean sheets, and although Cameroon No. 1 Carlos Kameni was brought in to challenge for the top job, he refused to release his grip on the position. By January 2012 he had agreed to a contract extension through 2016.
Statistically, he is having an incredible campaign. Unfancied Malagá are fifth in La Liga after 19 matches and through to the last 16 of the Champions League as well. Domestically, he has posted a save percentage of 91.7, but in the Champions League he has stopped a mind-boggling 95.1 percent of all the shots he has faced.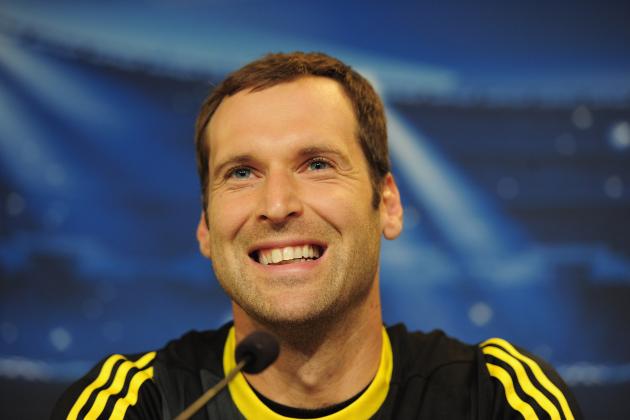 Shaun Botterill/Getty Images

Chelsea have had their struggles this season, but just imagine where they'd be without Cech. While his teammates meekly bowed out of the Champions League in December he often shone—a hero doomed for defeat—and saved 70 of the 80 shots that came his way, good for a save percentage of 87.5.
In the Premier League he has been nothing short of miraculous. While John Terry has endured long spells on the bench, and with David Luiz, Branislav Ivanovic and Gary Cahill performing inconsistently in front of him, he has risen to the occasion, saving 92 percent of the shots he has faced.
But it's in the leadership category that he has really made a mark. With Terry recovering from injury and Frank Lampard somewhat quieter due to his uncertain status at the club, Cech has taken on the role of pseudo-captain—a job he has aced even as managers changed and chaos seemed to erupt all around him.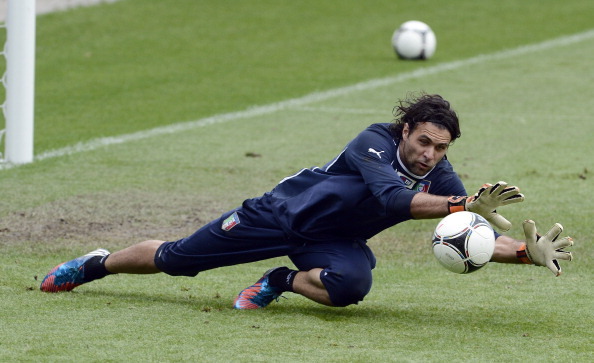 Claudio Villa/Getty Images

He is young, he is good and he's Italy's future No. 1. After impressing with Palermo he signed for moneybags PSG in July 2011—his €3.5 million transfer fee a relative bargain given the spending spree that was to follow.
Sirigu is living proof that money and a high profile don't necessarily combine to produce quality, and although PSG could afford to buy any goalkeeper in the world to backstop their all-star team, they have no need to spend another cent. They've got their man; they've managed to secure the best goalkeeper in the world.
When a club builds quickly the way PSG has—assembling a squad of expensive, big-name players over a short period of time—it is vitally important that it has stability between the sticks. The first Galacticos era of Real Madrid under Florentino Perez failed to deliver any titles, but the team would have been considerably worse but for the heroics of Iker Casillas. Sirigu is to this PSG team what Casillas was to Real Madrid in those days.
So far this season Sirigu has played 18 Ligue 1 matches while helping PSG post the best defensive record in the division. He is currently on a run of five successive clean sheets, and he has shut out the opposition in seven of his last nine matches in all competitions. He has also risen to the occasion in the Champions League, where he has posted an incredible 94.5 save percentage.
(Save percentage numbers were compiled using data from theScore.)