6 NBA Contracts Signed in the Offseason That Teams Already Regret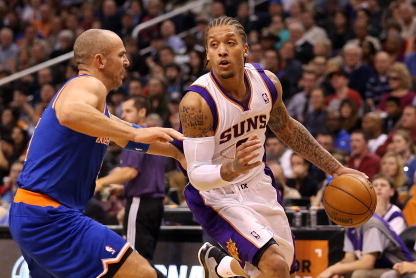 Christian Petersen/Getty Images

2012 was a very eventful offseason.
Big names like Dwight Howard and Jeremy Lin were thrown around, former stars found new homes and free agents were signed.
Obviously, some of those free agents were not worth the money. They are not contributing to the team and doing nothing except taking its money.
Which free agents were they? Read on to find out.
Begin Slideshow

»
Jonathan Daniel/Getty Images

Ersan Ilyasova signed a five-year, $40 million deal with the Milwaukee Bucks with a team option in the last year.
After having a breakout season last year, averaging 8.8 boards and 13 points on 49 percent shooting, the Turkish small forward has become wildly inconsistent.
He has broken 20 points twice this season, but he has also had games in which he was held scoreless. His numbers compared to last season have dropped across the board: 9 PPG, 41% FG, 5.6 RPG vs. his 2011-12 numbers of 13 PPG, 49% FG, 8.8 RPG
Perhaps he doesn't care about playing now that he has the money, or maybe Larry Sanders is taking his minutes, but the reality is that last year may have been Ilyasova's best season.
Ilyasova has failed to meet expectations, and if the Bucks can trade him, they probably will.
Al Bello/Getty Images

If you know about Kris Humphries, it's probably because of his marriage to Kim Kardashian, because as a basketball player, he is not that good.
Kris Humphries signed a two-year, $24 million contract with the Brooklyn Nets in the offseason, and has failed even more than Ersan Ilyasova to live up to his pay raise.
The power forward is not even averaging single digits in scoring (7.1 PPG) and his rebounding (7.2 RPG) has also been underwhelming. He's not starting anymore, with Keith Bogans taking his spot.
Last year, he had a career year in which he averaged 14 points and 11 rebounds. He was thought by many Nets fans to be able to lead the league in rebounding. But with his playing time reduced to 22 minutes per night, that's clearly not going to happen.
Simply put, Humphries is an average player at best and is surely not deserving of $12 million a year.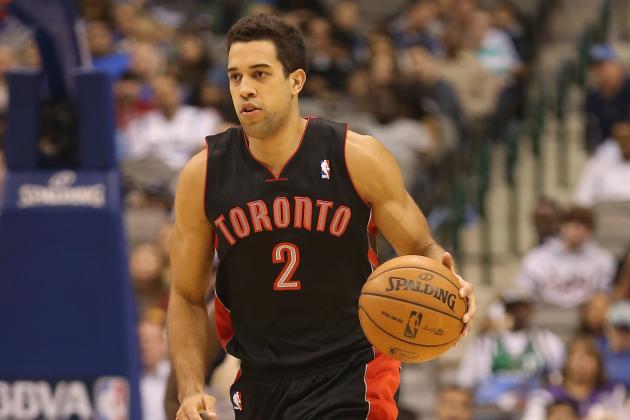 Ronald Martinez/Getty Images

If your contract is getting you more than $6 million a year and you're not averaging more than 4.3 points per game, then the team regrets signing you.
Landry Fields is averaging 4.3 points, 1.5 assists and five rebounds per game on 37.5 percent shooting as a shooting guard for the Toronto Raptors, one of the worst teams in the NBA.
OK, so we've got a shooting guard who can't shoot, a rebounding wing whose rebounding fell off, a perimeter defender who's not a very good defender and a third-year pro whom most Knicks fans were willing, if not eager, to let walk after the team's first-round playoff exit. (This is, of course, a drastic oversimplification, but it's how Landry Fields looks to the rest of the world.)
And, yet, he's now getting paid better than $6.5 million a year to play the wing for a team that starts DeMar DeRozan and drafted Terrence Ross! Are the Raptors stupid?
Apparently they are, because Fields still plays 23.8 minutes a game.
Fields is a shooting guard who is just a collection of weaknesses. He should be paid less than $500,000 a year. He does not contribute on either end of the floor and is just plain bad.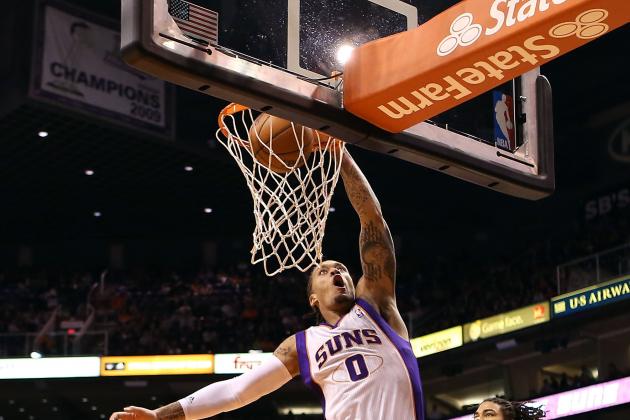 Christian Petersen/Getty Images

Where do I start with Michael Beasley?
Beasley averaged 11.5 points and 4.4 rebounds in 47 games for the Minnesota Timberwolves last season. The second overall pick by Miami in 2008, Beasley was traded two years later to Minnesota. He's averaged 14.5 points and 5.3 rebounds over his career.
He signed a deal with the Phoenix Suns for $18 million over three years. His averages are 9.5 points, 0.4 steals, 0.6 blocks, 1.9 assists and 3.6 boards in 22 minutes of action.
Beasley has not played much since the calendar year changed—he has not played more than eight minutes in any of the first six games of 2013. He has received more playing time with Jared Dudley out (wrist).
He did have 14 points against OKC and 20 against Chicago, though. If he keeps this up, he'll be removed from the rankings.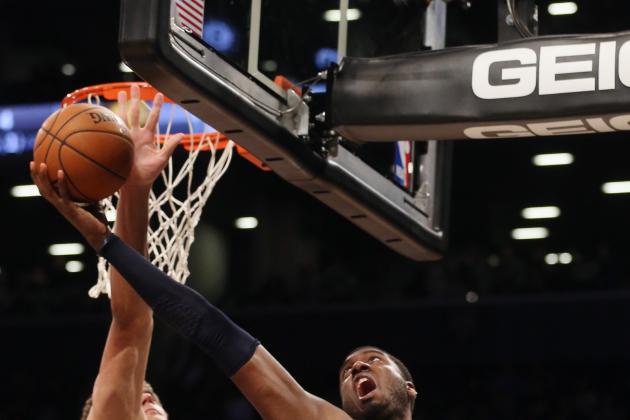 Bruce Bennett/Getty Images

Max contracts are supposed to be handed out to players who can truly carry a team.
Despite his All-Star status and his occasional dominance, Roy Hibbert isn't the kind of guy who can lift a team to a title without several star players by his side. His defensive skills are excellent, but the rest of his game is still developing.
Given the dearth of quality centers, this is an excusable signing, but the Indiana Pacers were still forced by the Portland Trail Blazers into overpaying for the 7'2" big man.
His shooting—40.3 percent from the field (bad for a center) and 65 percent from the charity stripe—could use some work. His 9.4 points per game don't help either.
Perhaps Indiana doesn't regret it, but it should. Hibbert was worthy of a good contract, but not a max contract. His offensive skills need too much work.
Jared Wickerham/Getty Images

Jeremy Lin is overrated.
Really overrated.
He's not even a top-20 point guard and is being paid over $8 million a year. His averages are respectable but not worthy of the contract he has. For some time, Toney Douglas started over Lin.
Yes, Lin is young and has potential, but almost every other team has a guard that's better than he is—maybe with the exception of the Kings, Magic and maybe the Mavericks and Jazz.
He's also shooting 27.6 percent on treys and doesn't have much of a left hand.
Linsanity may return yet, but until it does, I'll keep saying that Lin's overpriced.