Reds Have Fourth Biggest Payroll Hike, According to Yahoo!
Use your ← → (arrow) keys to browse more stories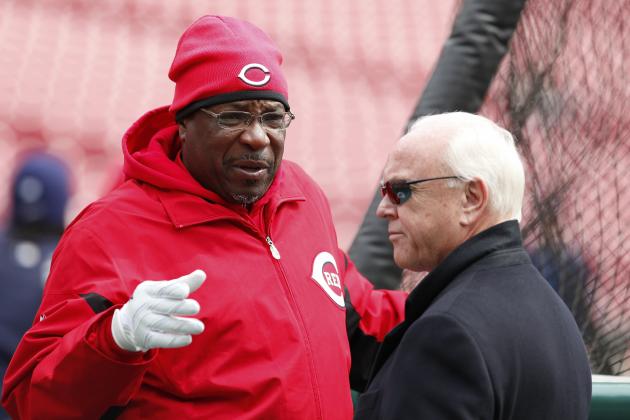 Joe Robbins/Getty Images

The Reds have the fourth biggest payroll hike among Major League Baseball teams during this offseason, according to a Yahoo! Sports analysis. From their 2012 opening day payroll ($82,203,616) to their 2013 payroll estimate ($107,000,000), the Reds' percentage change is 30.16. Only the Dodgers (123.87%), Blue Jays (52.34%) and Nats (38.93%) will have larger increases, according to the report.