5 NCAA Basketball Programs That Need to Open the Vault to Hire Brad Stevens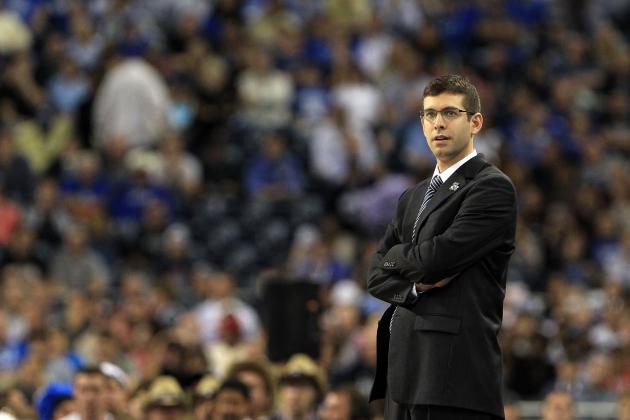 Streeter Lecka/Getty Images

Brad Stevens has been to more Final Fours in his five-plus seasons as a young head coach than the majority of college basketball programs have in their entire histories.
Clearly, he must have inherited a great job at a school that attracts blue-chip prospects in its sleep like a Duke, Kentucky or Kansas right? Nope, he's actually done it at Butler University, a small and quaint school right outside Indianapolis that has fewer students than Big State U. has in some individual lecture halls.
Stevens is at it again this season, and his Bulldogs are ranked No. 13 in the country and already count victories over Marquette, North Carolina and Indiana on their resume.
It's only natural in today's collegiate athletic atmosphere of conference realignment and bigger is better to ask if Stevens will always be the head man at Butler or if he should take on a new challenge at a power-conference program.
Read on to see five programs that should open the vault to land his services. Remember, these are not rumors or even suggested career moves for the excellent Stevens (who is frankly better off at Butler than just about all these schools), just down-on-their-luck programs that could really use his coaching abilities.
Begin Slideshow

»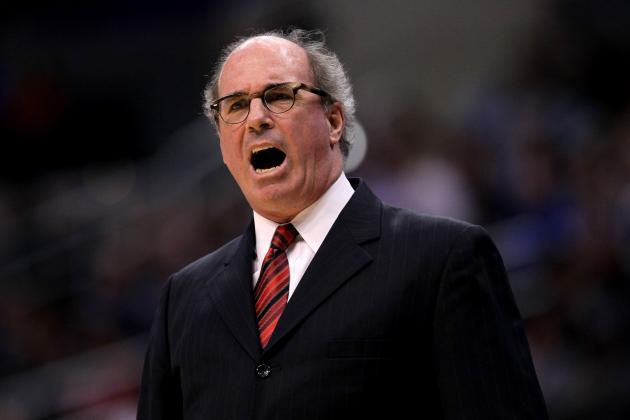 Stephen Dunn/Getty Images

We start off with the school that just so happened to fire its coach Kevin O'Neill within the past week.
Basketball may not be a priority at USC, but it really should be better than a Pac-12 bottom dweller. The school is located in a bustling metropolis that is defined, at least in the world of sports, by its hoops success.
The Lakers are one of the two most storied franchises in professional basketball, UCLA has more national championships than any other college program and even the Clippers are the current flavor of the month. Yet somehow a USC program that should have every recruiting advantage in the world has only been relevant recently when it cheated to land O.J. Mayo.
A dynamic young coach like Brad Stevens would be just the shot in the arm this dormant basketball team needs. He would bring stability, class (read, not Lane Kiffin) and a winning pedigree, which would finally help the Trojans consistently challenge the Bruins and Wildcats of the Pac-12 world.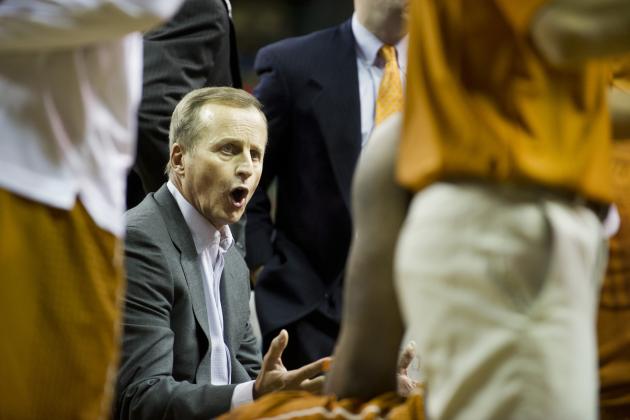 Cooper Neill/Getty Images

Longhorn fans questioning Rick Barnes after an earlier than expected NCAA tournament exit has officially become an annual tradition in Austin.
Heck, Barnes had A.J. Abrams, D.J. Augustin and Kevin freaking Durant on his team in the 2006-07 season and couldn't even reach the Sweet 16.
To be fair, Barnes does have a better resume than plenty of coaches, including all the other ones on this list, and it even includes a trip to the Final Four. However, things have certainly trended downwards in the 10 years since.
Texas is stuck in a bit of a rut and currently sits on the bottom of the Big 12 standings even though it was considered a borderline Top 25 team at the start of the year. I know losing Myck Kabongo definitely hurts, but if one suspension cripples a season this drastically, the program wasn't in the best place to begin with.
Brad Stevens, just like Barnes did 15 years ago, can provide some energy to a program that has failed to reach its lofty goals in the past few seasons. Another Final Four would probably be the result.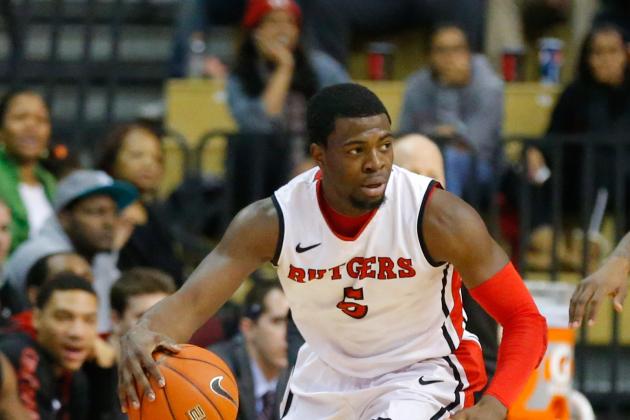 Jim O'Connor-USA TODAY Sports

This is going to sound a bit robotic, but the reality of the situation for the Scarlet Knights is fairly simplistic.
Rutgers is joining the Big Ten in the very near future. The Big Ten is the best basketball conference in the country. Rutgers will not be able to compete in the Big Ten as currently constructed.
Rutgers would benefit from a change.
It's probably not fair to current head coach Mike Rice, who considering the historical precedent set at Rutgers has done a decent job in his three years there, but the only way the Scarlet Knights have a chance to avoid battling for last place with Penn State and Nebraska in the Big Ten is hiring a program-changer like Brad Stevens.
Granted, it wouldn't make a ton of sense from Stevens' point of view, but if Rutgers really opened the vault he would have to at least consider it right?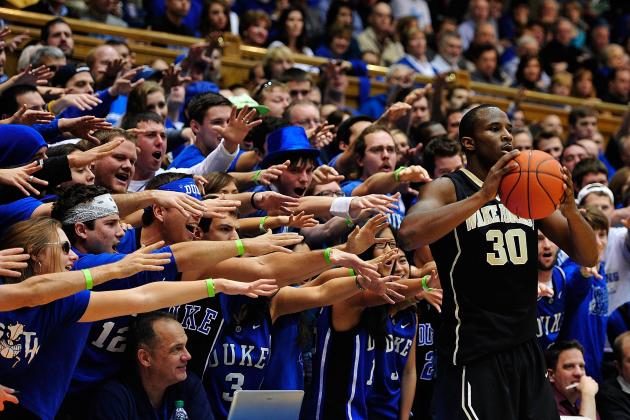 Grant Halverson/Getty Images

Wake Forest—the program that counts Chris Paul and Tim Duncan among its recent players, has a Final Four trip and used to be a perennial thorn in the side of the Dukes and North Carolinas of the ACC—has fallen on some hard times recently.
Frankly speaking, the Demon Deacons have been terrible under head coach Jeff Bzdelik. They did not make the NCAA tournament in either of his first two seasons and finished with records of 8-24 and 13-18, respectively.
This season Wake has already lost to the likes of Iona, Richmond, Nebraska and Seton Hall. It also lost to Connecticut, but that is much more understandable.
Sure, the Deacons won five more games last season than they did the season before, but since when is Wake Forest a program that is fine with minor progress in the face of consecutive losing seasons? Don't be surprised if that record is once again below .500 this year.
It wasn't that long ago that Wake Forest was challenging for ACC titles. If it hired Brad Stevens, that would once again be the case sooner rather than later.
USA TODAY Sports

Just like Wake Forest used to challenge Duke and North Carolina, there was once a time not long ago when Boston College would at least pose a threat to the top of the ACC. From the 2000-01 season to the 2008-09 season, the Eagles went to seven NCAA tournaments and were consistently ranked in the Top 25.
However, the Eagles have languished recently under head coach Steve Donahue and have failed to reach the level they played at under Al Skinner.
Most troublesome is the fact that Donahue went 21-13 in his first year and then drastically fell to 9-22 the following season. His squad isn't off to a great start this year either, currently sitting at 9-7, a record that includes losses to the College of Charleston, Harvard and Bryant.
The ACC is just going to get stronger in the coming years with the additions of powerhouses like Syracuse and Louisville, so the Eagles may not sniff an NCAA tournament for the foreseeable future.
That is unless they pony up and hire someone like Brad Stevens to turn things around.