MLB Community Leader Individual Awards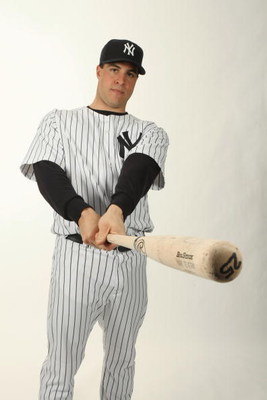 We are kicking off the MLB Community Leader Preview and Prediction piece with the individual winners of the six big awards. Did the leaders of Bleacher Report pick Tim Lincecum to repeat as NL Cy Young winner?
Is it Matt Wieters or David Price as the Rookie of the Year in the AL? Continue on to find out.
Check my profile for the entire MLB Preview to see division picks, more individual awards, fun bets, and World Series predictions.
AL Most Valuable Player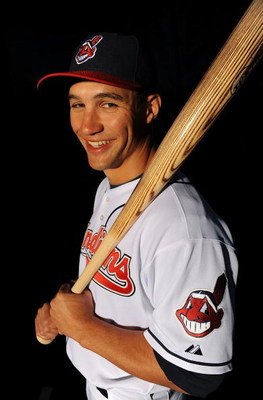 The Pick: Grady Sizemore, CLE and Mark Teixeira, NYY (Tie)
Votes
Sizemore = 5
Teixeira = 5
Morneau = 4
Longoria = 3
Hamilton = 2
Holliday = 3
Rodriguez = 2
Cabrera = 2
Quentin = 1
Bay = 1
Community Leader Perspective
Anthony Masterson: Grady Sizemore is poised for a huge season as he's gotten better with each passing year,
Rob Kildoo: Mark Teixeira thrives with that short left field porch.
Chris Pennant: (Picking Carlos Quentin) I'm assured that Carlos Quentin has been working tirelessly over the winter to heal his broken wrist and will come flying out of the gate for the White Sox.
NL Most Valuable Player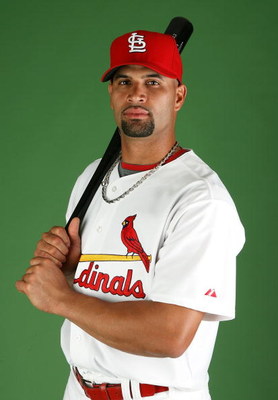 The Pick: Albert Pujols, STL
Pujols = 10
Wright = 6
H. Ramirez = 4
Howard = 2
M. Ramirez = 2
Utley = 2
Berkman = 1
Reyes = 1
Braun = 1
Rollins = 1
Community Leader Perspective
David Martin: Albert Pujols is simply the best hitter in Major League Baseball. Regardless of his teams success, he is going to continue to hit at a torrid pace to win his second straight N.L. MVP.
Marty Andrade: Albert Pujols is the best player in the NL, and there's no reason to bet against him.
Aaron Meyer: (Picking Hanley Ramirez) Hanley Ramirez is healthy and ready to destroy the NL East. He may lead the Marlins on another dark horse playoff run.
AL Cy Young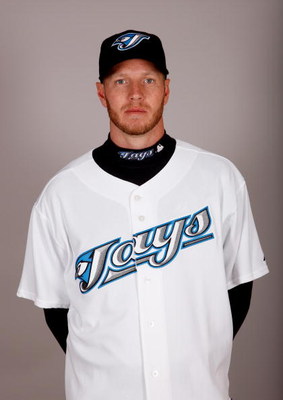 The Pick: Roy Halladay, TOR
Halladay = 9
Sabathia = 7
Beckett = 4
Mastsuzaka = 2
Kazmir = 2
Hernandez = 1
Lee = 1
Lackey = 1
Shields = 1
Liriano = 1
Chamberlain = 1
Community Leader Perspective
Lawrence Barreca: Roy Hallady will be as dominant as ever, whether he wants to play in Toronto or not.
FenWest: (Picking Josh Beckett) I think this will be Beckett's year: he's back to full health, showed up to camp in better shape than we'd seen from him in a while, already looks sharp, and will be out to prove he's back.
NL Cy Young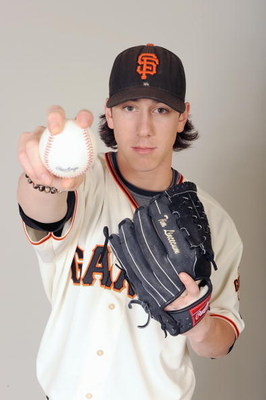 The Pick: Tim Lincecum, SF
Lincecum = 9
Santana = 7
Webb = 5
Hamels = 4
Haren = 2
Peavy = 1
Oswalt = 1
Billinglsey = 1
Zambrano = 1
Community Leader Perspective
Scott Birchfield: Tim Lincecum is one of the best young pitchers I've ever seen. I think he goes back to back. Look out for the Giants this season if they ever get an offense.
JC Ayvazi: (Picking Chad Billingsley) It's the Dodgers turn for Cy Young Winner as it's gone from Arizona (Webb), San Diego (Peavy), and SF (Lincecum).
Lawrence Barreca: (Picking Johan Santana) For me, it was a tossup between Linceum and Santana for the NL Cy Young, but one has to love the additions of Francisco Rodriguez and J.J. Putz to back up Johan.
AL Rookie of the Year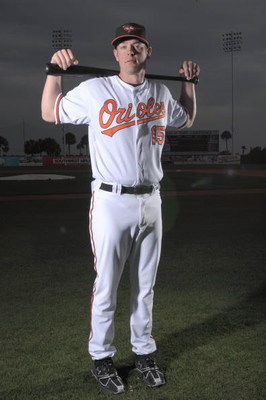 The Pick: Matt Wieters, BAL
Wieters = 12
Price = 7
Snider = 4
LaPorta = 2
Crowe = 1
Andrus = 1
Lowrie = 1
W. Davis = 1
Community Leader Perspective
Bob Warja: The main concern I have about my choice of Matt Wieters as AL ROY is that they will likely delay his debut in order to extend his arbitration years. But that's the only way he can be stopped, in my opinion.
Jason Cardwell: (Picking David Price) David Price is going to eventually be back with the Rays and pitch lights out.
David Martin: (Picking Matt LaPorta) The Cleveland Indians will boast about their success in the CC Sabathia deal as Matt LaPorta, the centerpiece of the deal, hits .300 and homers 25 times in his rookie season to take home the AL Rookie of the Year hardware.
NL Rookie Of the Year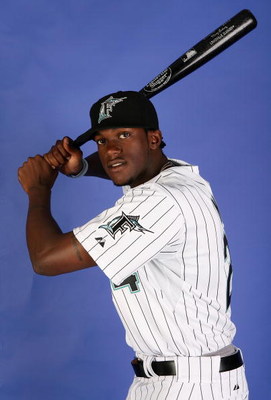 The Pick: Cameron Maybin, FLA
Maybin = 12
Hanson = 3
Rasmus = 2
Fowler = 2
McCutchen = 2
Freese = 1
J. Zimmerman = 1
Headley = 1?
Motte = 1
Gamel = 1
J. Bruce = 1
D. McPherson = 1
Community Leader Perspective
Nino Colla: This kid is pretty special, or so we've heard. He has all the tools to be an elite player, or so we've heard. But buy into his bat, especially if he's good enough to give the Marlins some relief in moving Hanley Ramirez out of the leadoff spot at some point in the year.
Rob Kildoo: (Picking Tommy Hanson) Tommy Hanson will have an ERA under 4 with 8+K/9 and make the Padres lose sleep for not making the trade for Jake Peavy.
Anthony Masterson: (Picking Jordan Zimmerman) Jordan Zimmermann has unbelievable stuff and could break camp with the Nationals in only his second professional season.
MLB Community Leader Preview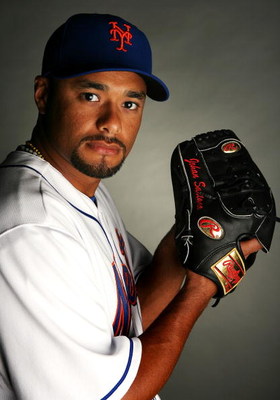 Thanks for viewing! Make sure you check out the entire Community Leader preview and prediction piece.
http://bleacherreport.com/articles/148646-2009-mlb-community-leaders-preview-and-predictions
Keep Reading