January Transfer Window: 5 Reasons Kevin Strootman Might Join Manchester United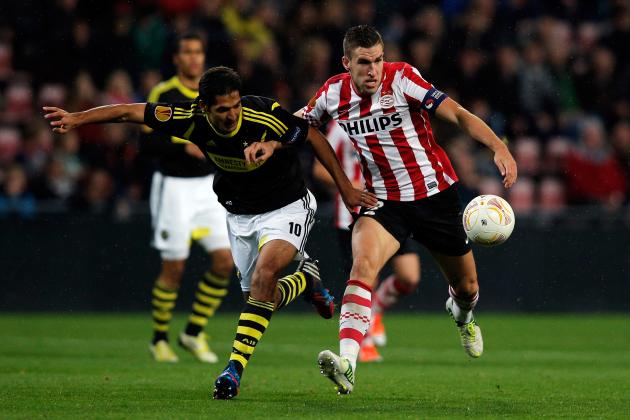 Dean Mouhtaropoulos/Getty Images

With speculation at an optimum, the race to squeeze as much as possible out of the January transfer window is officially on and just two weeks remain for European clubs to get their fill.
It's no great secret that the winter window is a less popular time to buy amongst most managers, but Manchester United continue to be linked with some of the world's best and brightest, one of which being PSV Eindhoven's Kevin Strootman (via Daily Mail).
While there are a near limitless amount of assets for the Red Devils to chase, it's the emerging Dutch middle man that holds possibly the greatest worth to Sir Alex Ferguson's side and although the January window may be drawing to its climax, there's still time for Strootman to make his move.
Begin Slideshow

»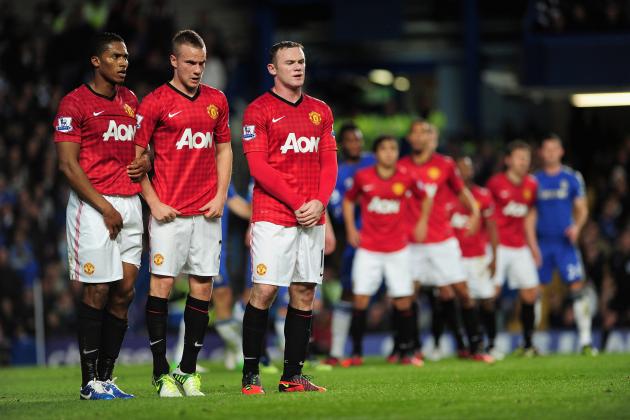 Shaun Botterill/Getty Images

Perhaps the most logical reason to chase a particular transfer is because the signing in question has something that your team doesn't, and having that "thing" would dramatically increase your chances of success.
In the bluntest terms possible, Kevin Strootman brings something to the Manchester United squad that they aren't quite fortunate enough to boast of already and would appear to be in desperate need of.
With 15 Holland international caps to his name, the PSV playmaker is already making waves on a global scale and has established himself as one of Europe's most versatile central talents in a nation famed for its youth development.
Capable of playing as a defensive midfielder, advanced playmaker or anchorman, Strootman has contributed to both club and country with seven goals and seven assists across all competitions this season.
Looking at the Red Devils' central ranks, one can see that the assets of Tom Cleverley, Michael Carrick, Anderson, Paul Scholes, Nick Powell and others all hold a certain amount of pedigree to have even had a Manchester United career at all.
That being said, the aforementioned players are all inclined to playing in very specific areas of the pitch. In that essence, Strootman is a far more malleable character, one who can play just about anywhere between the defence and attacking line.
The box-to-box midfielder is a role that has withered in recent years but is gradually making its movement back into the sport's limelight, a movement of which Strootman is at the forefront.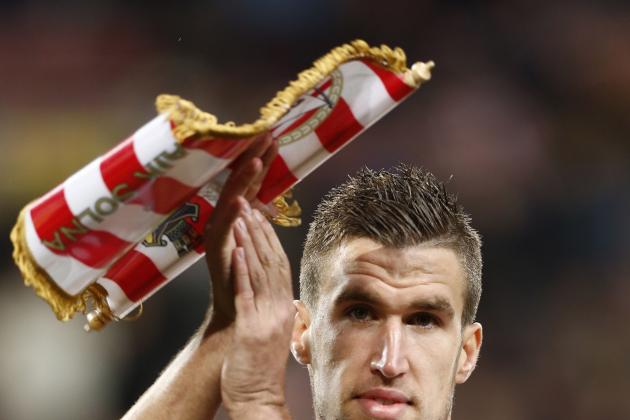 EuroFootball/Getty Images

With his tenure as Manchester United boss slowly simmering to its end, recent years have shown that youth investment has become even more of a prerogative for Sir Alex Ferguson than usual.
The Scot seems determined to craft a batch of young yet capable super-starlets that, when the reins of the club are officially handed elsewhere, there is no great need for squad reinvestment—or at least not one to panic over.
From one end of the pitch to another, the likes of David de Gea, Phil Jones, Chris Smalling, Cleverley, Shinji Kagawa, Danny Welbeck and Nick Powell should all see considerably more years in the English top flight.
Just 22 years of age, Strootman would certainly seem to fit the bill of this young dynasty with "Ferguson" written all over it and is already showing an amount of talent far beyond his years.
At the Phillips Stadion, the young anchorman is already seen as somewhat of a leader and, in the absence of Mark van Bommel, can often be seen donning the captain's armband for his side.
Given the potential for longevity displayed by United midfielders Ryan Giggs and Paul Scholes, Strootman could yet play at the top of the sport for another 15 years, although it would of course be far too presumptuous to make such claims yet.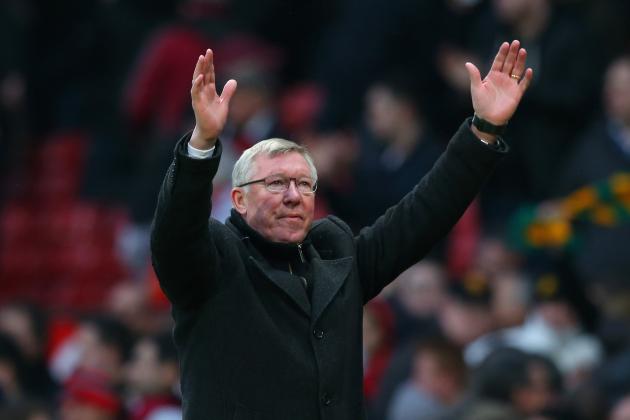 Alex Livesey/Getty Images

In the humdrum business of the modern game, it's harder than ever to sort the deals that hold value from the deals that really don't; an ideal that Sir Alex Ferguson is all too familiar with.
As Sky Sports report, the Scotsman has said on numerous occasions over the years that January is a bad time to spend money and mid-season requirements mean over-inflated prices, making it difficult to get the most bang for your buck.
Even with that economic model though, Strootman's signature could be an even more valuable one than many might presume, given the midfielder's substantial talent.
Sky Sports have previously mused that the midfielder could leave his Dutch surroundings for as little as £15 million, a very affordable fee for a club of Manchester United's stature.
Whether or not that sum would actually be accurate is one debate but the argument regarding whether Strootman would worth such an outlay is not.
In a market where Premier League talents go for as much as £50 million just to have little success in their new surroundings while the likes of Michu thrive at Swansea City for as little as £2 million, the future Dutch maestro would seem a financially savvy purchase.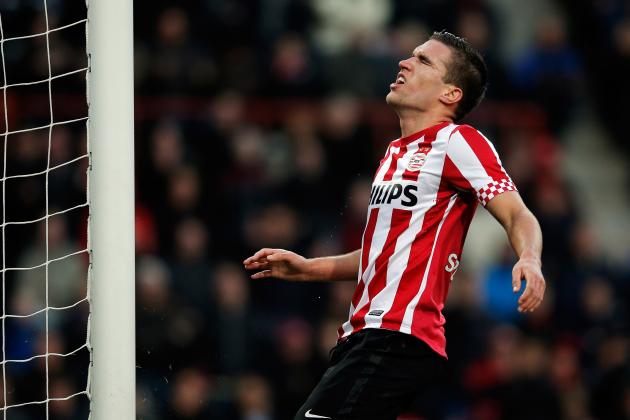 Dean Mouhtaropoulos/Getty Images

While it may have been several months ago, the comments of Kevin Strootman's agent, Chiel Dekker, were ones that caused shockwaves throughout Europe at the time, alerting the continent's big guns in one single chorus.
Speaking to the Dutch media (h/t Metro), Dekker said:
"Strootman has had a good time in Eindhoven, but he decided that he wants to prove himself in a better league. If an agreement is able to be reached with a potentially interested club, PSV will allow Kevin to leave in January."
There certainly aren't too many ways to interpret the agent's words and while situations may have changed considerably in recent months, the statement was made in terms of the player's Premier League interests.
Manchester United are fortunate enough to have an illustrious and fully deserved history in England's top flight, marking them out as one of the most successful clubs in the history of the game.
With that established, Strootman would definitely be weighing up a move to the Theatre of Dreams should his agent's comments be true, and he may find it difficult to resist such a move should the Red Devils come knocking.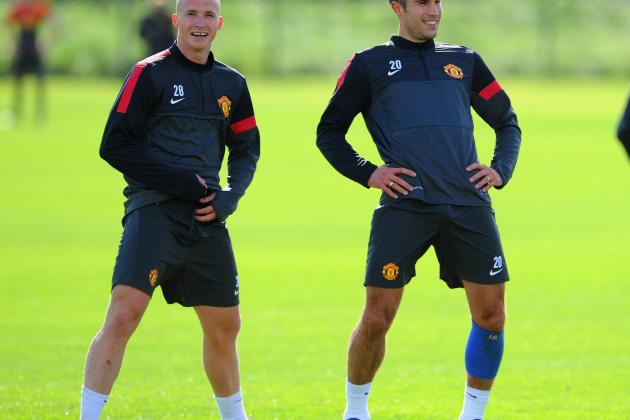 Michael Regan/Getty Images

Though not a set-in-stone tactic but more of a happy coincidence, the Dutch are once again beginning to have an increasing impact on the Manchester United line-up after spending some time out of Red Devil matters.
In the 1990s, It was the likes of Jaap Stam, Raimond van der Gouw and Jordi Cruyff that would all have their say in the colours of Manchester United.
With a great deal more success, Ruud van Nistelrooy and Edwin van der Sar each had their share of celebrations as a Red during the 2000s.
Now, it would appear that the club are once again ready to embrace a new breed of Netherlands patriots, for the best part hoping to prove the country's worth in English football once more.
The 2012 acquisitions of Robin van Persie and Alexander Büttner were but the latest Dutch talents to make their way to Old Trafford, paving the way for Strootman to join his compatriots.
While Büttner is yet to make his international presence be felt, there's no doubting the talents of one RVP and Strootman is already delivering a substantial blow to other nations, albeit in a much less glamorous form.
While the likes of Arsenal and Swansea City see what Spain has to offer and Newcastle United continue to raid Ligue 1, it would seem that Holland is the area proving most profitable for Ferguson at this moment in time, a trend he may not be smart to break quite yet.