Can the Indiana Pacers Really Contend for the Title?
Use your ← → (arrow) keys to browse more stories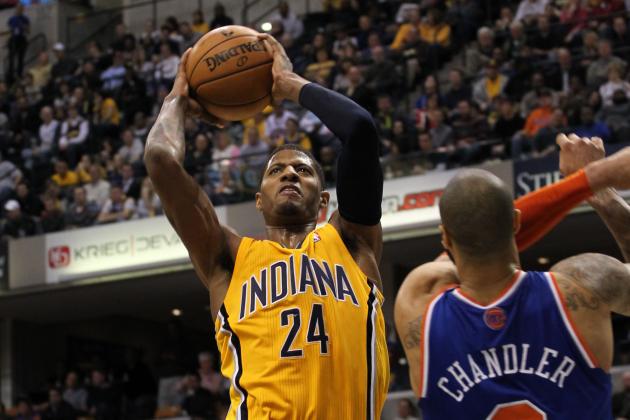 Brian Spurlock-USA TODAY Sports

Right now there are three NBA teams with better records than you'd expect given their track record from last season and the various circumstances surrounding their performance so far this season: Denver, Minnesota, and Indiana.1 The Nuggets are 23-16 despite one of the toughest early-season schedules in recent NBA history and the underperformance — until Danilo Gallinari's recent surge, at least — of every player with a leadership role in its offense. Minnesota, at 16-19, has stayed in the playoff race amid an unending pile of injuries.