Detroit Tigers: Prospects You'll See in a Tigers Uniform in 2013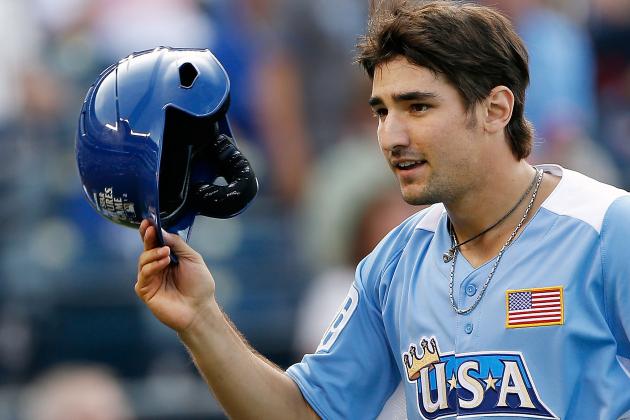 Jamie Squire/Getty Images

With an average player age of just over 28 years old, the Detroit Tigers had one of the youngest teams in baseball last season.
Detroit had an influx of young talent who became huge contributors to its success. These young players helped the Tigers reach their second consecutive AL Central Championship and their second World Series appearance since 2006.
Players like Andy Dirks, Quintin Berry and Avisail Garcia played major roles for the Tigers down the stretch and into the playoffs, giving the team a lot to look forward to in 2013 and into the future.
The Tigers have depended heavily on their farm system the last few years, developing much of their current talent from their minor league affiliates.
Here are the six prospects you'll see in a Tigers uniform this season.
Begin Slideshow

»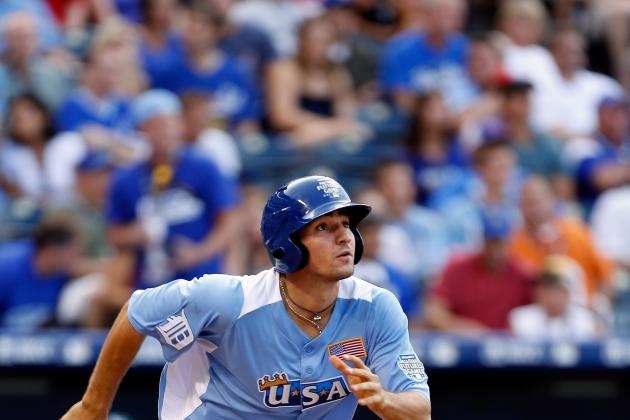 Jamie Squire/Getty Images

Without donning the Old English D even once, hot-shot prospect Nick Castellanos has become one of the most talked-about players in the Tigers organization.
Castellanos, who was the Tigers' first-round pick in the 2010 MLB June Amateur Draft, has quickly put his name into the major league conversation by tearing the cover off the baseball in the minor leagues.
The 6'4", 210-pound phenom prospect hit .312 with seven home runs and 76 RBI for Single-A West Michigan in 2011 and moved up to elevated Single-A Lakeland to start last season.
Castellanos went off in Lakeland, hitting .405 with a .461 OBP, three home runs and 32 RBI in 55 games before moving up to Double-A Erie.
Playing outfield for the first time in his career, Castellanos cooled off in Erie, hitting just .264, but he managed a .296 OBP and seven home runs in 79 games.
Castellanos, a natural third basemen, was named MVP of the MLB All-Star Futures Game last season and will force his way into the Tigers lineup at some point in 2013.
The 20-year-old won't see playing time for the Tigers at third base anytime soon with Miguel Cabrera anchored at the hot corner for years to come.
But Castellanos performed admirably in the outfield last season for Erie and should get a major league opportunity this year in the outfield. He could potentially play some shortstop as well.
Photo courtesy of FantasyBaseballCafe.com
This season, Michael Hernandez will make a return to the place where he started his professional career.
Last week, the 29-year-old agreed to a minor league contract with the Tigers, where he spent his first two professional seasons.
In 2006, Hernandez started his professional career with Single-A West Michigan. In 2007, he showed his power potential, batting .259 average with 24 home runs and 106 RBIs for Single-A Lakeland and Double-A Erie.
He was then traded to the Texas Rangers in the deal that brought Armando Galarraga to Detroit.
Hernandez spent two years in the New York Mets' minor league system before joining the independent Atlantic League, where he's played the past three seasons.
Last season for the York (Penn.) Revolution, Hernandez batted .303 with a .353 OBP, 13 home runs and 55 RBI in 105 games. He could give the Tigers some depth in the outfield.
He could have a similar story as Quintin Berry, who also spent an extended period of time in the minor leagues before making a huge impact for the Tigers in his rookie season.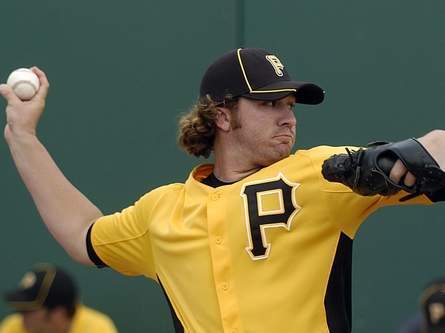 Photo courtesy of twtrland.com
The Tigers also signed relief pitcher Michael Dubee last week to a minor league deal.
Dubee, who was the Philadelphia Phillies' 18th-round pick in the 2006 Amateur Draft, spent last season splitting time between the New York Yankees' and the Toronto Blue Jays' Double-A affiliates.
Dubee went 4-4 with a 4.07 ERA in 42 appearances in 2012 and had 53 strikeouts and 29 walks in 55.1 innings.
Before joining the Yankees organization last season, Dubee spent two-and-a-half years in the Pittsburgh Pirates farm system after splitting time from 2006 to 2009 between Philadelphia and Chicago.
The 26-year-old has been around baseball his whole life, being the son of Phillies pitching coach Rich Dubee, but he has never gotten a taste of major league action.
He's spent most of his time at the Double-A level, where he's performed the best, going 15-12 with a 3.07 ERA, 199 strikeouts and 74 walks in 156 games and 229 innings pitched.
Dubee, who would be one of the elder statesmen in the Tigers bullpen, will most likely get a shot to help the young group of relievers at one point or another this season.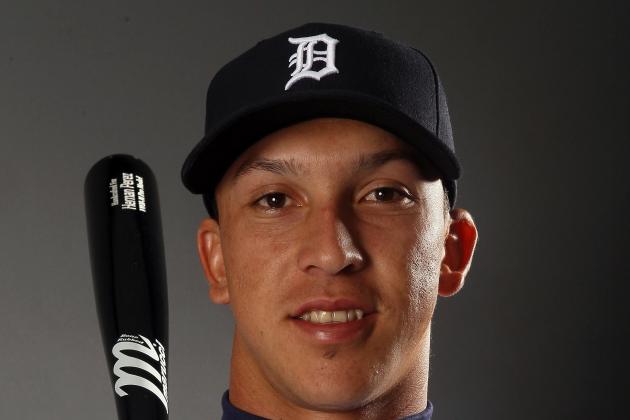 Elsa/Getty Images

Twenty-one-year-old Hernan Perez got his first taste of the show last season when he appeared in two games for the Tigers.
The Venezuelan, who signed with the Tigers as an amateur free agent in 2007, got called up and made his major league debut on June 9 against the Cincinnati Reds.
Perez made the most out of his small opportunity, earning a hit in two at-bats and playing well defensively at second base.
He spent most of last season with elevated Single-A Lakeland, batting .261 with a .298 OBP, five home runs and 44 RBI.
His biggest asset to the Tigers, though, is his speed.
In 2011, with Single-A West Michigan, Perez stole 23 bases in 129 games and was only caught stealing six times. Last season with Lakeland, he improved his base-stealing prowess by swiping 27 bags and only being caught four times.
Entering his sixth year of professional baseball, Perez will look to make his way up the minor league ranks to get another shot at the majors.
Although he's played shortstop for most of his career, Perez spent most of last season at second base and performed well at the new position.
Everyone saw the revolving door at second base in Detroit last season, which should open things up for Perez if he continues to perform well in the minors.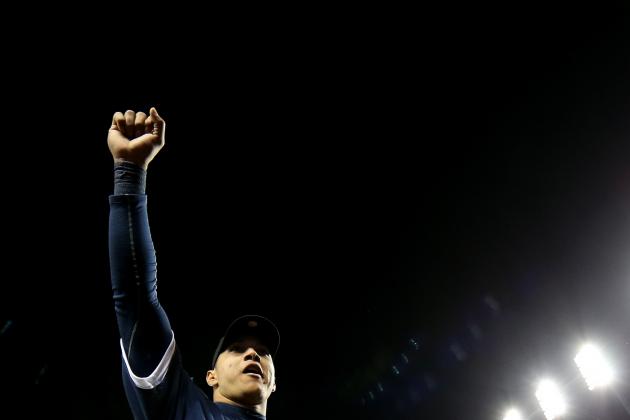 Leon Halip/Getty Images

Avisail Garcia lived the dream last season.
The 21-year-old phenom spent most of last season buried in Lakeland, playing elevated Single-A baseball. He was called up to Double-A Erie midway through 2012 and played 55 games for Erie, hitting .312 with six home runs and 22 RBI.
Garcia caught the eye of Jim Leyland and the Tigers front office and earned a September call-up to the big club.
And when he got to Detroit, Garcia refused to go back down.
He didn't shy away from the bright lights, earning a hit in his first career start and two more hits in his very next game.
Garcia played 23 games for the Tigers at the end of the regular season. After batting .319 with a .373 OBP and three RBI, he forced Leyland to include him on the postseason roster.
Garcia didn't shy away from the even brighter lights of the playoffs, going 6-for-18 with four RBI in his first two postseason series. He helped the Tigers reach the World Series, where he earned another roster spot.
Like most of his teammates, he didn't perform well against the San Francisco Giants in the World Series, but the experience will be invaluable for the rest of his career.
Garcia may not earn a spot on the major league roster right out of spring training in 2013, but you can bet he'll play a role for the Tigers again by season's end.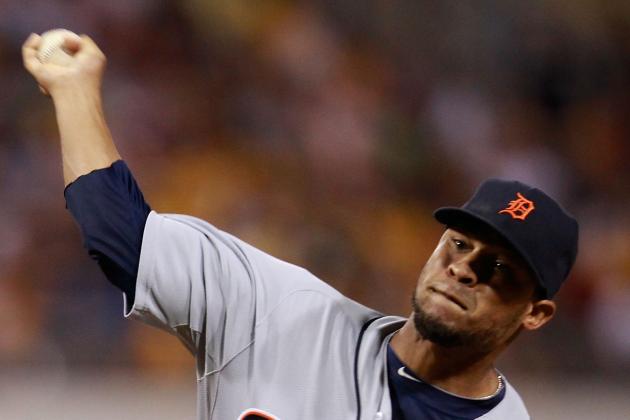 Jared Wickerham/Getty Images

Despite the lack of opportunity, Luis Marte was one of the best young relievers for the Tigers last season.
The 26-year-old made his season debut May 28 last season and played well in his first several appearances out of the bullpen.
In his first 10 appearances, the right-hander gave up seven earned runs in 17.1 innings, throwing 14 strikeouts compared to six walks.
He was sent back down to Triple-A Toledo after his appearance on July 14 but was called up again in mid-September to finish the regular season.
Marte finished 1-0 with a 2.82 ERA with the Tigers last season, throwing 19 strikeouts and nine walks in 22.1 innings.
Marte made the Tigers' Opening Day roster last season but was sent down before getting his first opportunity to pitch in 2012. He earned a .370 ERA and 3-2 record in 18 games for Toledo last season and should fight for an Opening Day spot again this season.
If he doesn't earn a spot out of camp, expect Marte to get another opportunity with the big club at some point this season.