5 NBA Stars Who Need a Mulligan on the 2012-13 Season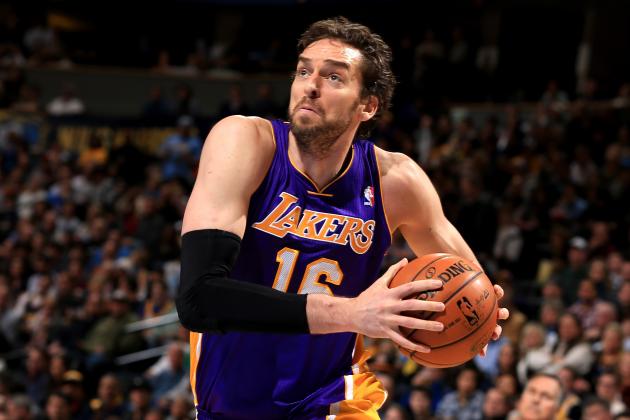 Doug Pensinger/Getty Images

Not even NBA superstars are immune to feeling down in the dumps and yearning for a fresh start.
We've all been there. Things aren't going well, everything piles up to hit you at the same time, time seems to slow down while providing no chance for an escape, and the world seems like it's just going to end. We want nothing more than to hit reset.
For NBA players, this can happen while they're at the center of the media's attention.
These five players have all experienced rough starts to the 2012-13 season, and would like nothing more than to start over.
Note: All stats are current through January 14, 2013.
Begin Slideshow

»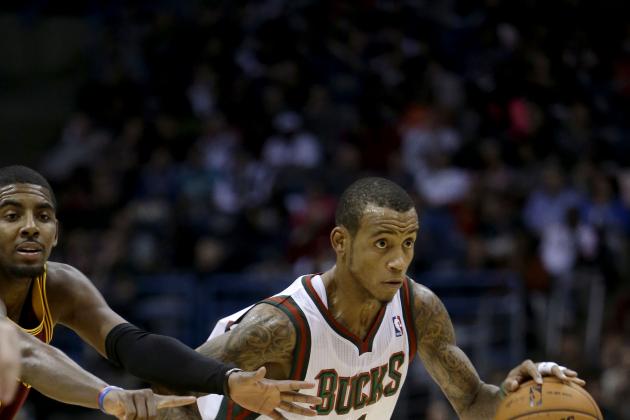 Mike McGinnis/Getty Images

Team: Milwaukee Bucks
Position: SG
Age: 27
2012-13 Per-Game Stats: 18.8 points, 3.5 rebounds, 5.4 assists, 0.5 blocks, 1.7 steals, 15.60 PER
While Monta Ellis is still scoring at a rather high clip, he's having one of the worst seasons he's had in years. The shooting guard's PER of 15.60 is the worst he's produced since 2008-09.
The problem isn't Ellis' ability to put the ball into the basket with frequency; rather, it's how many shots he needs to do that. Through the first 36 games of his first full campaign with the Milwaukee Bucks, Ellis is struggling to even make 40 percent of his attempts from the field.
Couple that with three turnovers per contest and a decline in facilitation as he struggles to coexist with Brandon Jennings in the Bucks backcourt and you have some problems. While the Bucks have started out the 2012-13 season in strong fashion, Ellis can't take too much credit.
According to Basketball-Reference.com, he's actually managed to remain stuck at zero in offensive rebounds despite that gaudy point total.
When Ellis has been on the court, the Bucks have been outscored by 1.5 points per 100 possessions (per NBA.com's advanced stats). However, when Ellis is catching his breath on the bench, Milwaukee has put up 1.6 more points per 100 possessions than its opponents, thanks primarily to a marked improvement on the defensive end of the court.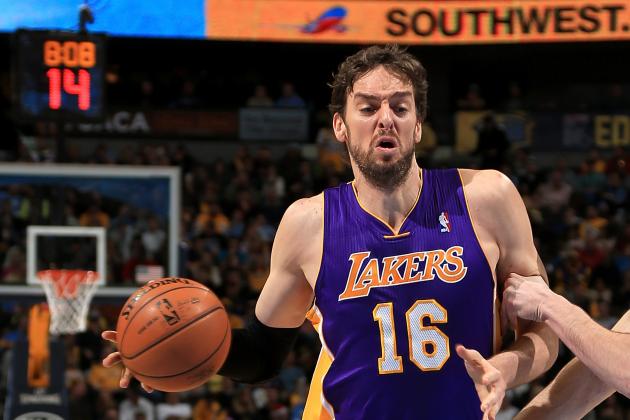 Doug Pensinger/Getty Images

Team: Los Angeles Lakers
Position: PF
Age: 32
2012-13 Per-Game Stats: 12.2 points, 8.4 rebounds, 3.8 assists, 1.4 blocks, 0.4 steals, 14.63 PER
If there's any player in the NBA in desperate need of a fresh start, it would be Pau Gasol.
The path that the Spaniard's 2012-13 season has led him on is one filled with twists and turns. Gasol went from being considered a scapegoat after the brutal defeat at the hands of the Oklahoma City Thunder in the 2012 postseason to a valuable commodity once Dwight Howard joined forces with the Los Angeles Lakers.
Then he struggled tremendously throughout the beginning of the season, leading to his eventual benching and subsequent presence in the harsh reality that is the world of NBA rumors. Since then, injuries—most recently a concussion—have prevented him from ascending to his previous level of play.
That's a hell of a journey for any one man to make in anything less than a calendar year.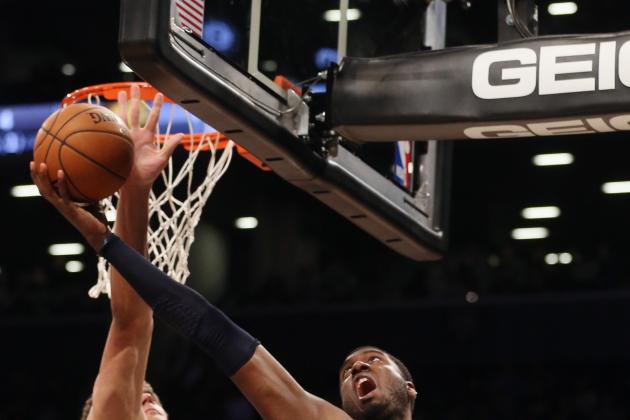 Bruce Bennett/Getty Images

Team: Indiana Pacers
Position: C
Age: 26
2012-13 Per-Game Stats: 9.4 points, 8.2 rebounds, 1.4 assists, 2.7 blocks, 0.6 steals, 14.66 PER
When the Indiana Pacers signed Roy Hibbert to a max contract, they surely expected for the big seven-footer to continue improving and ascending up the ranks of professional centers. At the very least, the brass probably thought that Hibbert would keep up his level of play.
Well, that simply hasn't been the case.
Hibbert has developed into an incredible defensive player, serving as the anchor of a terrific Indiana defense so good that it's possible it can overcome a lack of offensive prowess and stay near the top of the Eastern Conference standings. However, Hibbert has forgotten how to put the ball into the basket.
After shooting 49.7 percent during the 2011-12 season, Hibbert has barely managed to break past basketball's version of the Mendoza line. Somehow he's managed to only knock down 46.4 percent of his shots at the rim en route to his overall 40.3 percent mark from the field, according to Hoopdata.
Only nine players in the entire NBA averaging 20 minutes per game or more have shot a worse percent from that area of the court: Daniel Gibson, Avery Bradley, Gerald Henderson, Kevin Love, Eric Gordon, Austin Rivers, Garrett Temple, Derek Fisher and Shane Battier.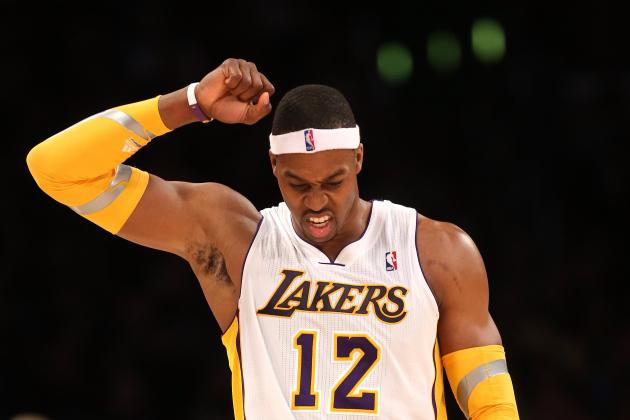 Stephen Dunn/Getty Images

Team: Los Angeles Lakers
Position: C
Age: 27
2012-13 Per-Game Stats: 17.4 points, 12.5 rebounds, 1.8 assists, 2.6 blocks, 1.0 steal, 20.10 PER
Let's not be too quick to forget that even in his clearly physically compromised state, Dwight Howard has still been quite effective in the 2012-13 season. He's posted a PER over 20 while averaging a strong double-double and providing a big defensive impact.
However, he isn't playing like the D12 of old. And it gets worse, as the Los Angeles Lakers aren't exactly winning games at the rate that was expected before the newest campaign kicked off.
While Howard has clearly been a top-20 player in the Association, he's fallen well short of that top-five status that we're used to giving him.
After nearly destroying his reputation during the Dwightmare as he alienated himself from the Orlando Magic franchise and was rumored to go to each of the other 29 teams, the D-League, seven teams in Europe and China (that may be a slight exaggeration), Howard needed to blow everyone away to become the fan favorite he once was.
That hasn't happened. Instead, he's playing defense with his hands instead of his feet while failing to look nearly as explosive as he was in the past.
And again, the Lakers aren't winning.
If Howard could break the glass and hit the reset button right now, he most likely would.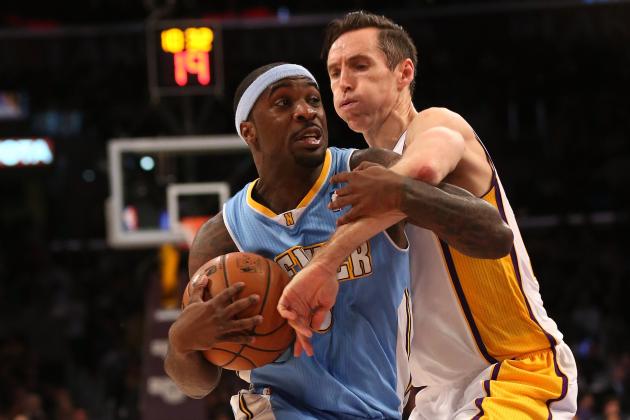 Stephen Dunn/Getty Images

Team: Denver Nuggets
Position: PG
Age: 25
2012-13 Per-Game Stats: 14.2 points, 2.6 rebounds, 6.8 assists, 1.5 steals, 14.72 PER
This was supposed to be the season that Ty Lawson took the next step, using his sickening speed and great decision-making skills to leave us with no choice but to consider him an elite NBA point guard.
Instead, he's taken a step backward as the starting floor general for the Denver Nuggets.
So much of Lawson's greatness came from his ability to minimize turnovers while shooting a remarkably high percentage from the field—for a point guard, at least. During the 2012-13 campaign, his field-goal percentage has gone from 48.8 percent to 41.5 percent, and he's averaging 0.2 more turnovers per game despite a slight decrease in minutes played.
In fact, Lawson is shooting worse from every position on the court (per Hoopdata):
| | | | | | |
| --- | --- | --- | --- | --- | --- |
| | At Rim | 3-9 Feet | 10-15 Feet | 16-23 Feet | Three-pointers |
| 2009-10 | 60.5 | 41.0 | 52.0 | 48.0 | 41.0 |
| 2010-11 | 63.2 | 36.4 | 46.9 | 40.0 | 40.4 |
| 2011-12 | 62.8 | 48.9 | 48.1 | 38.0 | 36.7 |
| 2012-13 | 61.6 | 28.6 | 31.0 | 29.0 | 31.7 |
There are shooting slumps, and then there's whatever has been plaguing the diminutive point guard throughout the 2012-13 campaign.