Picks Against the Spread for Every NFL Conference Championship Games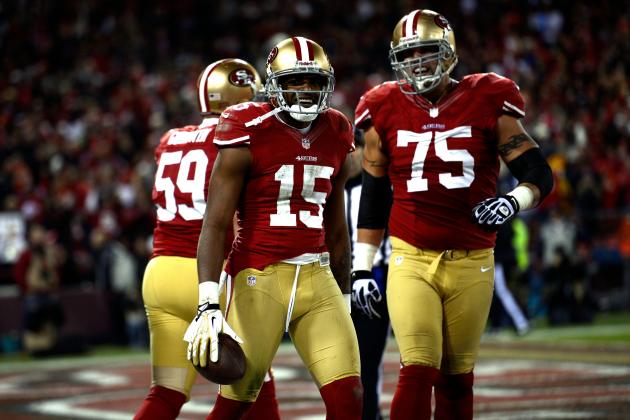 Thearon W. Henderson/Getty Images

Guts. Gut-check time. Whatever you want to call it. The NFL playoffs always boil down to whether key players have the fortitude to make the big plays when the game is on the line.
That's probably why I won't be impacting the remainder of the games. My gut told me to trust the Ray Lewis-inspired Baltimore Ravens, but my brain talked me out of it.
This continuing struggle between my brain and my gut is akin to the Cold War. A win by either will assure their mutual destruction because they often contradict themselves, leaving no other route but a total annihilation of my record.
Such is gambling.
So who will win? Click through to find out in my NFL picks against the spread for the conference championships.
Last Week's Record: 3-1
Playoff Record: 4-4
All lines provided by footballlocks.com.
Begin Slideshow

»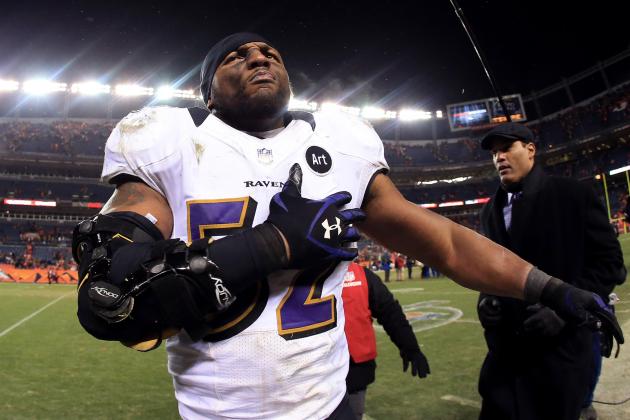 Doug Pensinger/Getty Images

Have you heard? Ray Lewis is retiring! Thus, the Ravens are going to continue their emotional run so they won't let down their fiery leader.
And Joe Flacco has been playing extremely well lately. He's put up quarterback ratings of 114.2, 125.6, and 116.2 respectively in Baltimore's last three meaningful games.
But Tom Brady and Bill Belichick are going for that historic fourth Super Bowl win. The one that will put Brady on equal footing with his boyhood idol Joe Montana and Belichick on par with Chuck Noll.
Yeah, but Lewis is retiring! And the NFL wants the Brother Bowl (John versus Jim Harbaugh). But mostly, Lewis is retiring.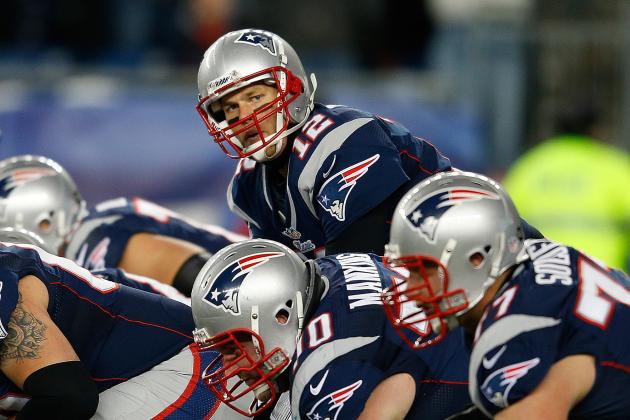 Jim Rogash/Getty Images

That's a lot of points. We're talking about two teams whose last two contests were decided by four points.
And the loss of Rob Gronkowski doesn't help matters.
Or does it? The New England Patriots are 5-1 without him, including last week's trouncing of the Houston Texans.
Brady still has Aaron Hernandez, Wes Welker and Brandon Lloyd to pair with Stevan Ridley and Shane Vereen (who proved he can score with three TDs in the Divisional Round).
Lastly, Brady is 5-1 in AFC Championship Games. He knows how to get it done. And that's still Joe Flacco on the other side, the last few weeks excepted.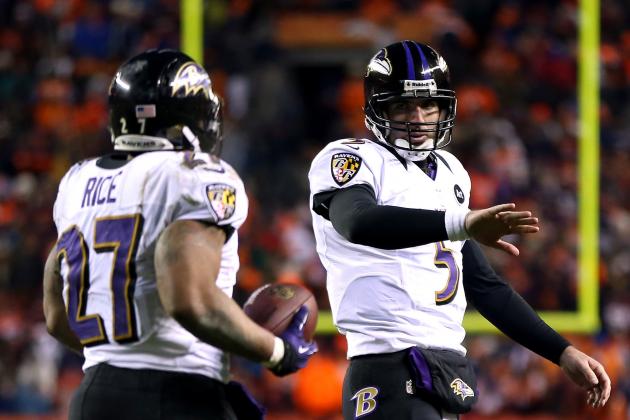 Jeff Gross/Getty Images

I'm not going against the Ray Rage that the Ravens will be playing with. The gut picks up the win while the brain makes a great point regarding close games.
For all of the guff Flacco receives, he's 7-4 in the playoffs. He's thrown 12 touchdowns against only two interceptions in his last six playoff starts.
And I didn't even mention Anquan Boldin and Ray Rice yet. That's way too many points for me to stomach.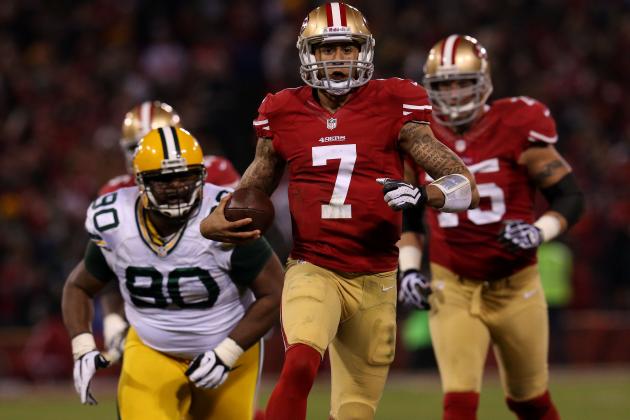 Stephen Dunn/Getty Images

You don't really want to pick two underdogs, do you? Public teams (teams that are usually favored that the general population bets on) have been covering spreads and killing Vegas all year.
And, consequently, my picks.
The San Francisco 49ers are such a physical, well-coached team. There's no way Old Man Turner averages seven yards a carry this week. Or even four.
Plus, since Justin Smith returned, Aldon Smith is free to get back to his old sacking ways.
Lastly, the Niners have a quarterback who passed for more yards than Aaron Rodgers. And then ran for more than any other quarterback ever.
Kevin C. Cox/Getty Images

Quick, name another cornerback for the 49ers besides Carlos Rogers. Exactly.
The Atlanta Falcons won't be dealing with the top-flight duo of Richard Sherman and Brandon Browner again.
Plus, Justin Smith is still hurting. You don't completely rebound within a couple weeks when the injury requires surgery. Doesn't work like that. The Falcons did well to exploit Chris Clemons' absence. Their keen coaching staff will find a way to target Smith.
Finally, the defense really proved itself against Marshawn Lynch (2.9 yards per carry). Frank Gore isn't going to fare much better.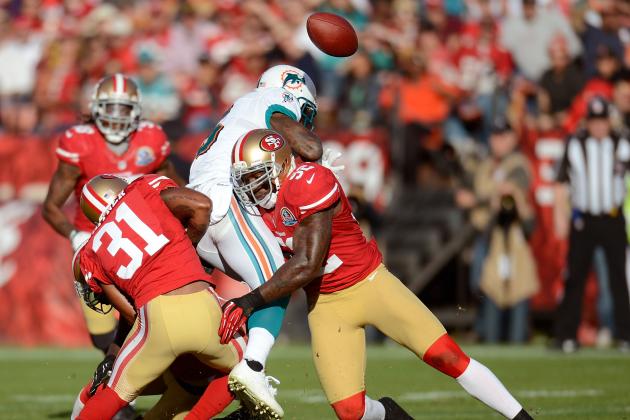 Thearon W. Henderson/Getty Images

At least the Falcons and the fans will still have the nobody-respects-us card. And nobody can take that away from you. No matter how many times you plead.
The entire pass rush is dependant on an ailing veteran. Russell Wilson had enough time to figure out what was in that Vincent Vaga's briefcase (timely reference) before he threw the ball.
He had so long that I kept begging him (remember, I had the Seahawks +2.5) to run. Occasionally, he did and averaged over eight yards per carry doing so.
Guess who won't be so hesitant to take those free chunks of yardage?
Once this game slipped back to four points from its brief stay at 4.5, I knew my pick. And so did my gut.