The Real Reasons Behind Boston Celtics' Resurrection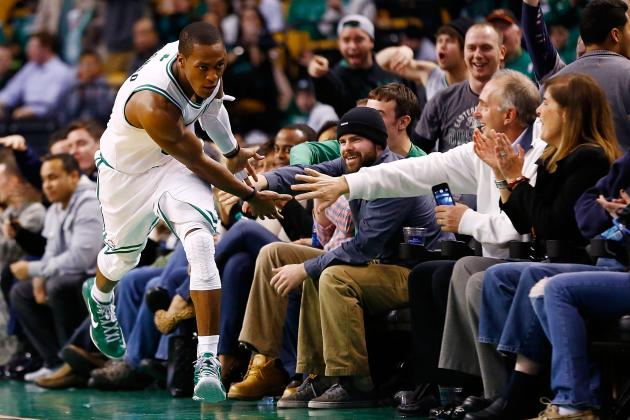 Jared Wickerham/Getty Images

When the New Year rang out on January 1, the Boston Celtics had little cause for celebration and a laundry list of resolutions.
Coach Doc Rivers' team looked older, slower and softer than last season's club that fell one game shy of an Eastern Conference championship.
But 2013 has been kind to the Celtics, who currently boast a season-high six-game winning streak. The team is disposing of playoff contenders like overly optimistic diet plans.
That surge in the standings (20-17, seventh in the East) has brought with it a bevy of media coverage ready to once again crown the league's most decorated franchise.
But here's where some analysts are missing the boat. The conference elites aren't starting to take notice of Boston, they've never let the club stray out of their collective sights.
But there have been some noticeable changes with this team. And a variety of people responsible for them.
Begin Slideshow

»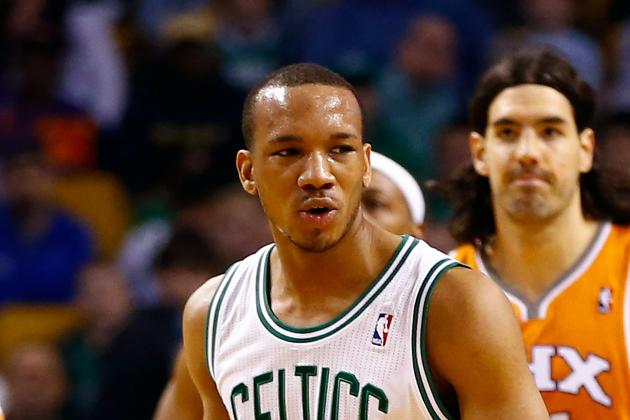 Jared Wickerham/Getty Images

Avery Bradley has nearly reached superhuman status during his return from surgery on both shoulders.
The Celtics have won six of Bradley's seven games.
And, yes, his suffocating defense and corner threes have helped spur the resurgence.
But his return brought Rivers something more than just tenacious energy on the wing.
It brought him a solidified rotation, with a defined starting group and identifiable supports behind them.
Bradley has reclaimed his starting spot, allowing Jason Terry and Courtney Lee to settle into reserve roles.
Rivers' group appear more comfortable in understanding what he's looking for and more confident in their ability to deliver.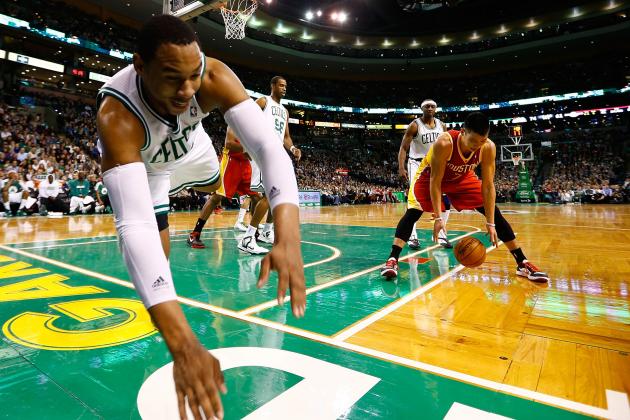 Jared Wickerham/Getty Images

There may not have been a more perfect relationship in the 2012 draft than the one forged between the Celtics and their first selection (21st overall) Jared Sullinger.
The Celtics needed an injection of youth, particularly on the frontcourt. They might not have anticipated the degree of their rebounding struggles (minus-3.51, 28th in the league), but they clearly anticipated some problems with depth.
Sullinger, meanwhile, needed a franchise to believe he was worth the risk of drafting a player with medical red flags.
He also needed a veteran team that wouldn't ask too much from him right away, one that would let the highly-skilled big carve out his niche in the rotation.
The contagious energy put forth by the Ohio State product has breathed new life in the restructured reserve core. The 6'9", 280-pound big man knows when to use that frame for prime post position, has the footwork needed to capitalize on that position and understands when to let his veteran teammates shine.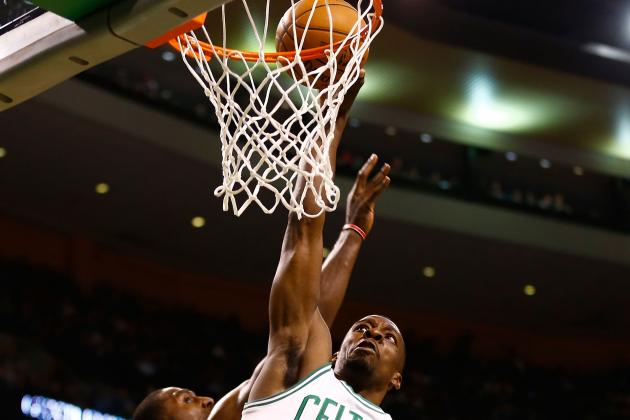 Jared Wickerham/Getty Images

Jeff Green was as big of a wild card as this organization had ever seen.
He recently hit the one-year anniversary of heart surgery that luckily cost him no more than the 2011-12 regular season.
And he did so in style, pouring in 14 points during Boston's Jan. 9 win over the Phoenix Suns.
Green struggled for offensive consistency throughout the early goings of the regular season, much in the same way he did during his first 26 games in 2010-11.
He's still not the scorer he was in Oklahoma City, but he is making the most out of his more limited role (12.5 points per game in his last four games).
And he's never played a more inspired stretch of defense than what he's shown of late. His developing understanding of how to use his athletic, 6'9" 235-pound frame on both ends of the floor is a nightmare prospect for opposing forwards.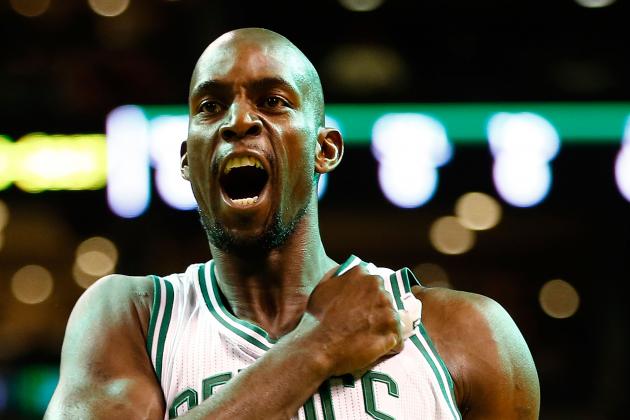 Jared Wickerham/Getty Images

When the Celtics opened the season wounded and unable to stop the bleeding, it was easy to write them off as too old to compete on an elite level.
After all, these were by and large the same cast returned from last season's defensive-minded postseason force, only this time around they looked rather defenseless.
Bradley's return deserves a bit of credit, but the kind of defensive transformation undertaken by this club has been the kind of effort only made possible by a collective resolve of every player on the roster to try harder.
Other than Bradley, the Celtics have trotted out roughly the same players for each game this season, yet they're nearly unrecognizable of late.
After allowing 97.9 points per game over their first 31 contests, the Celtics have sliced that figure to just 85.2 during their six-game push.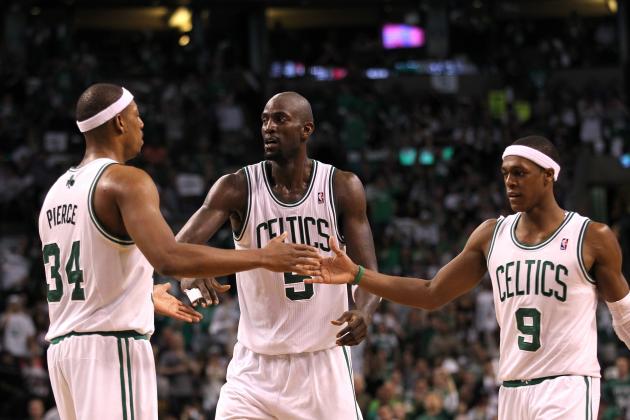 Jim Rogash/Getty Images

This Celtics team still lives and dies with their trio of Rajon Rondo, Paul Pierce and Kevin Garnett, and each player has held a key role during this resurgence.
Rondo continues to lead this ship, even if that double-digit assist streak has long since ceased. With two triple doubles in his last four games, he's reminded the world just what kind of a unique talent the Celitcs have at the point guard position.
Pierce has been entrusted with his highest usage percentage since 2006-07 (28.4 percent) and he's answered the bell with his highest player efficiency rating since that season (20.3).
He's leading the team in scoring (19.6 points per game), but he's made an effort to improve in other categories. He's increased both his rebounding (5.8) and assists (4.3) during the winning streak.
As for Garnett, he's simply filled in wherever Rondo and Pierce have left the biggest voids.
Typically, that's come on the glass where he has corralled a team-high 7.5 rebounds per game during his past six. If the Celtics have needed scoring, then he's opened up his offensive arsenal with three 17-plus-point efforts over the same stretch.
He's also quarantined the Celtics' interior in his past three outings with 2.3 blocks per game.