New York Giants: Keep or Cut on Potential 2013 Roster Decisions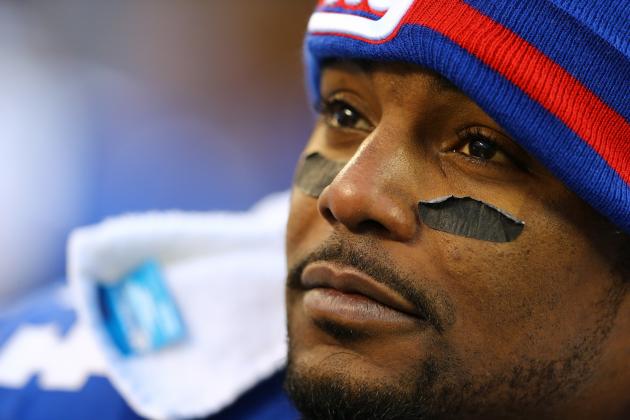 Al Bello/Getty Images

The New York Giants have a lot of important decisions to make for 2013.
Not only do they have to make important decisions on their own free agents, but they have to figure out whether some players still under contract are worth hanging onto for another season.
Salary cap casualties may be coming for the Giants and general manager Jerry Reese, and some popular players could be the victims of decisions based purely on financial motives.
With the salary cap looking to be around $121 million for 2013, players might be facing an ultimatum once spring hits: either restructure your contract and take a pay cut or risk the possibility of getting cut.
Which players on the Giants face this decision for 2013?
Begin Slideshow

»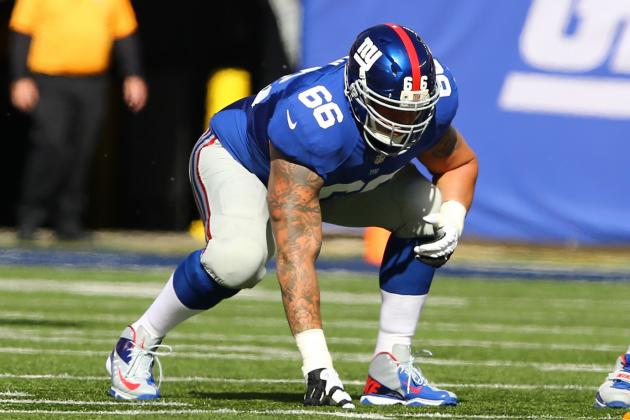 Al Bello/Getty Images

This one isn't much of a surprise to many, mostly because a lot of us Giants fans complained about how horrible he played in 2012.
David Diehl made the offensive line of the Giants worse when he was on the field.
After he went down to an injury in Week 2 against the Tampa Bay Buccaneers, the line's play picked up when Sean Locklear replaced him.
After Locklear went on IR with a broken leg and Diehl was reinserted into the starting lineup, the line again played poorly.
Diehl has had a nice run with the Giants dating back to 2003. He's won two Super Bowls with the team, but at age 32, his time with the team is up.
Diehl is set to make $4.1 million in the final year of his contract, but I think he'll be one of the first ones cut.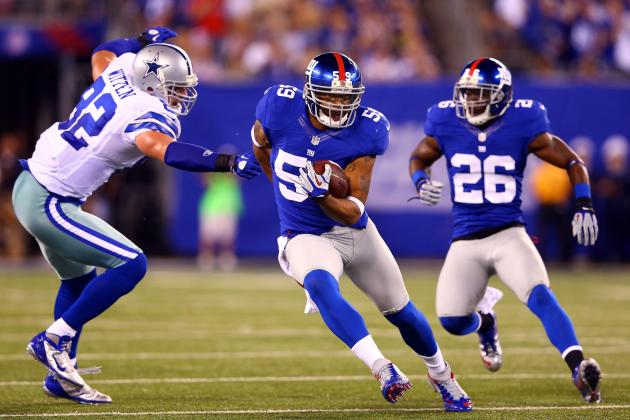 Al Bello/Getty Images

The Giants do need to get more athletic and younger at the linebacker position, which is a position I think they need to address in the draft.
Michael Boley is one of those players who has battled injuries over the last two years, but he's still a very important leader on the defense, someone who makes the players around him better.
In 2012, Boley had 92 total tackles along with three interceptions while starting in 11 of 16 games for Big Blue.
Boley is also in the final year of his contract and will make $4.25 million in 2013, but I could see Jerry Reese negotiating with Boley to restructure his deal so he stays on for one more season.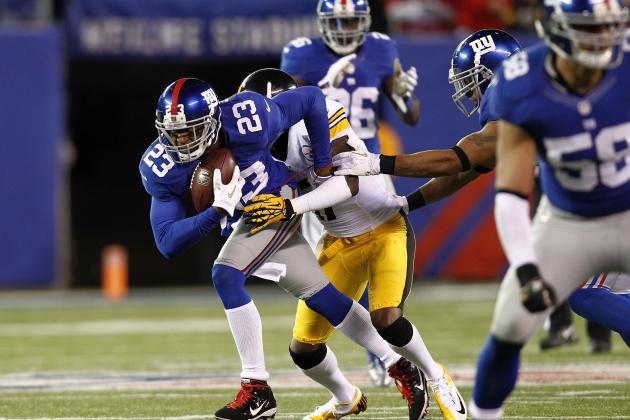 Jeff Zelevansky/Getty Images

Nobody had a worse 2012 season than Corey Webster.
The 30-year-old defensive back was usually assigned to cover other teams' number one wide receivers. For the most part this season, it did not end well.
Late in the season, receivers like Roddy White, Julio Jones and Torrey Smith flat-out abused Webster in coverage.
Webster is also in the final year of his contract and is set to make $7 million in 2013.
The Giants need to focus on retooling the secondary and especially the cornerback position, a position at which the team doesn't have a lot of depth.
However, I don't think Webster will be a part of the Giants' 2013 plans, as he will likely be cut in a move to save money.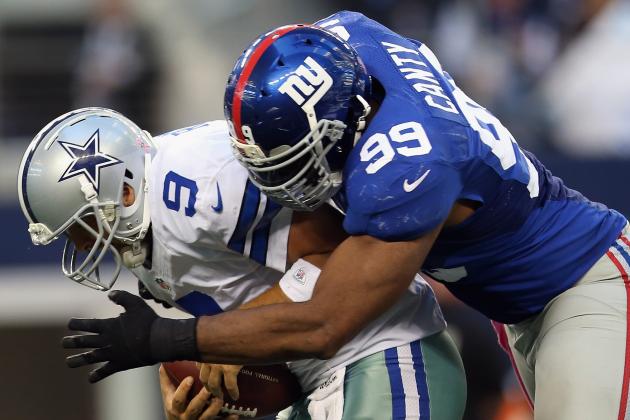 Ronald Martinez/Getty Images

Chris Canty spent the first six weeks on the injured list as he recovered from offseason knee surgery.
While Canty was out, the defensive line struggled tremendously in stopping the run and generating a pass rush.
Even when Canty did return to the lineup, the Giants defensive line still struggled to do both, which is a reason why they finished 9-7 and missed out on the postseason.
Canty is due $6.25 million in 2013, and some have wondered if he could be a cap casualty since he's owed so much money.
He has two years left of the six-year, $42 million deal he signed before the 2009 season, and I think if Canty wants to stick around and stay a starting defensive tackle, he'll restructure his deal for team salary relief.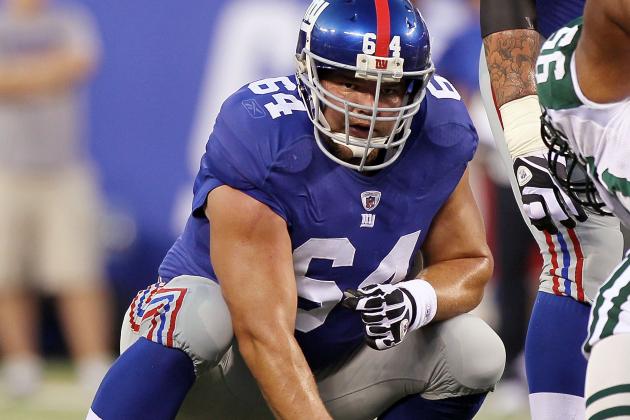 Jim McIsaac/Getty Images

I don't think David Baas will be in line to get cut considering he has three years left on his contract.
However, I think the Giants starting center could be another player in line to restructure his contract.
Baas originally signed a five-year deal for $27.5 million before the 2011 season, but he's starting to get up in age. By the time the 2013 season kicks off, Baas will be 32 and will be one of the older players on the offensive line.
But Baas has really solidified the position ever since Shaun O'Hara's departure and eventual retirement, and I don't think he'll be going anywhere this spring.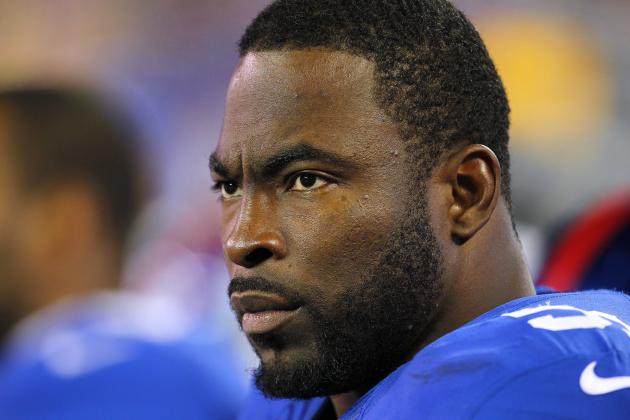 Rich Schultz/Getty Images

Justin Tuck has assumed the role that Michael Strahan left as the defensive leader of the team.
He's not only one of the team captains, he's also one of the main voices for this team as well.
However, Tuck has battled a number of injuries over the last few seasons, which is why his sack totals have been in single digits since 2010.
He had just five sacks in 2011 and four sacks in 2012, but when he is on the field and is healthy, he is a force with which offensive lines have to contend.
Tuck will be in the final year of his contract and make $4.5 million in 2013.
The 29-year-old wants to remain a Giant for a long time and will likely be playing for an extension. I don't think he'll get cut, but 2013 could be a make-or-break season for Tuck if he wants to stay with the Giants past 2013.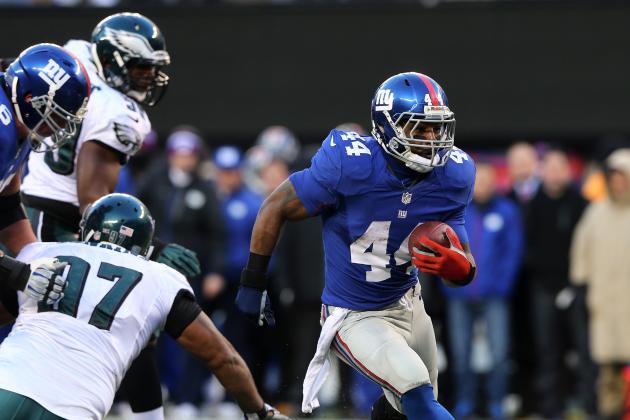 Elsa/Getty Images

I really can't see the Giants cutting ties with Ahmad Bradshaw.
The 26-year-old running back ran for 1,012 yards and six touchdowns in 2012, the second time in his career that he surpassed 1,000 yards in a season.
Throughout his career, Bradshaw has had to deal with nagging injuries, but he's such a big part of the offense.
Tom Coughlin likes to use multiple running backs; David Wilson is still in the developmental stages and Andre Brown was the team's short-yardage back.
Brown is a free agent, but I think he'll be back with the Giants after a breakout season in 2012.
Bradshaw is in the third year of a four-year, $18 million deal he signed before the 2011 season, and he is set to make $3.75 million in 2013.
Bradshaw wasn't sure of his future with the team past the 2012 season, but like I said before, I can't see the Giants cutting Bradshaw, especially since he's still a very useful part of the offense.
However, he does need to show the team that he can stay healthy.