The Biggest Flops of Preseason Favorites in MLB History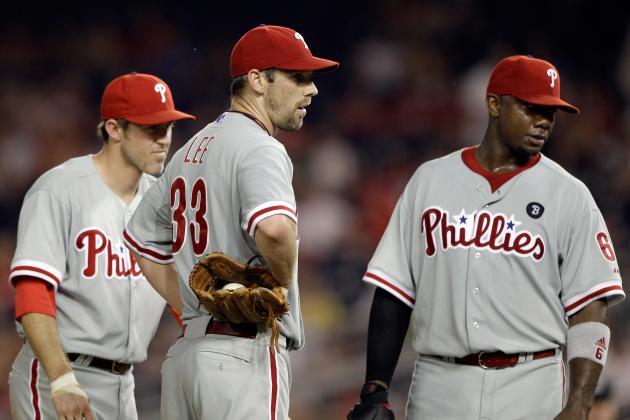 Rob Carr/Getty Images

With just a month separating us from spring training, teams everywhere have made the biggest moves they'll make this offseason, and the early favorites for a World Series title run are establishing themselves in a big way.
In Toronto, the Blue Jays completely revamped their roster with Josh Johnson, Mark Buehrle, Jose Reyes, R.A. Dickey and Melky Cabrera.
On the West Coast, both Los Angeles teams are jockeying for position with big-name signings—including Zack Greinke to the Dodgers and Josh Hamilton to the Angels.
Big offseasons don't always translate to success, however, as a number of teams throughout the years have failed to cash in on the Fall Classic, falling short of the preseason expectations set forth for them.
Begin Slideshow

»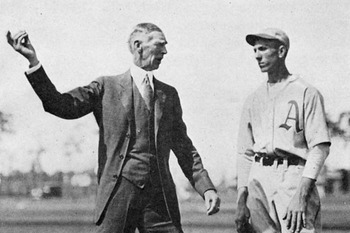 theoldhand.com
Having won World Series titles in 1910, 1911 and 1913, the Philadelphia Athletics were once again a strong favorite to take home another championship.
With legendary manager Connie Mack at the helm the A's finished with a 99-53 record and an American League championship.
Their luck would run out in the Fall Classic when they squared off against the Boston Braves, a team that was in last place halfway through the season.
A strong finish would give Boston all the momentum it would need. The Braves ultimately swept the A's in the World Series, a defeat that would lead to major changes in Philadelphia's franchise.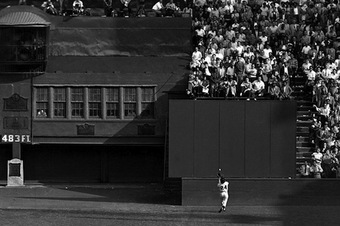 totalprosports.com
After finishing the 1953 season with an impressive 92-62 record, the Cleveland Indians came into the 1954 season with high aspirations for continued success.
They surpassed possibly even their own expectations, setting what was at the time an American League record for regular-season wins with 111.
Despite having a plethora of pitching talent and a potent offense, however, the Indians would end up being swept by the New York Giants in a World Series that will forever be remembered for Willie Mays' outstanding catch in center field.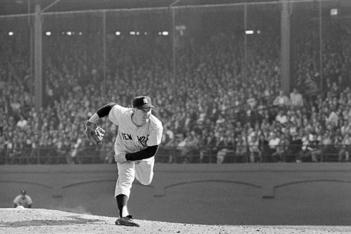 bigstory.ap.org
In the midst of a generation of dominance that saw them win eight World Series titles from 1947-1959, the New York Yankees were an obvious choice to take home yet another title in 1960.
The team won 97 games during the regular season, and with Mickey Mantle, Roger Maris, Yogi Berra and other stars leading the way, they could have added a World Series championship had the Pittsburgh Pirates not gotten in their way.
It was a back-and-forth series that could've gone either way, but Bill Mazeroski put any Yankee chance to bed with a series-clinching home run in the bottom of the ninth inning of Game 7.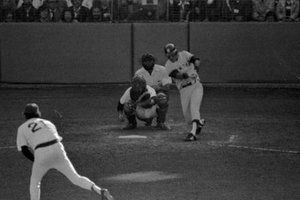 sportsofnewyork.com
On the heels of their 97-win campaign in 1977, the Boston Red Sox were heavily favored once again in 1978 and were in great position to improve on '77, holding a 14 game lead at the halfway point of the season.
The Red Sox struggled down the stretch, however, and the New York Yankees took advantage of their rival's tumble, eventually forcing a one-game playoff to enter postseason play.
Bucky Dent played the role of hero for New York in the playoff, leading the Yankees to a 5-4 win and ending the Sox's season without a postseason appearance.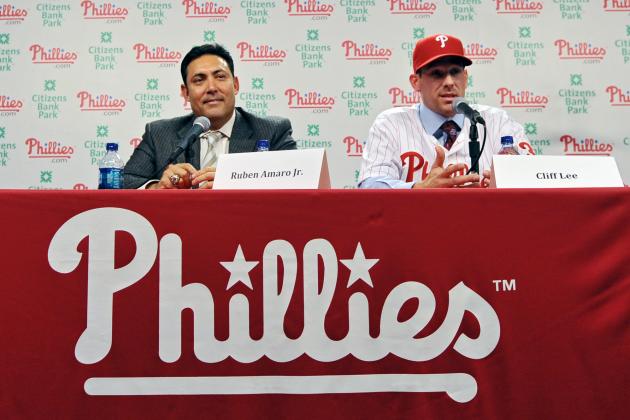 Drew Hallowell/Getty Images

Having made two World Series appearances in their past three seasons, the Philadelphia Phillies were an active presence in the winter leading up to the 2011 season in hopes of making themselves a contending team.
They made perhaps the biggest move of the entire offseason when they signed Cliff Lee to a five-year, $120 million contract, giving the Phillies the best top three in baseball with Roy Halladay and Cole Hamels in the mix.
Philadelphia was strong all regular season long, but fizzled out badly in the postseason, losing to the wild-card-winning St. Louis Cardinals in the NLDS and setting off a firestorm of criticism as to why the team underperformed so badly.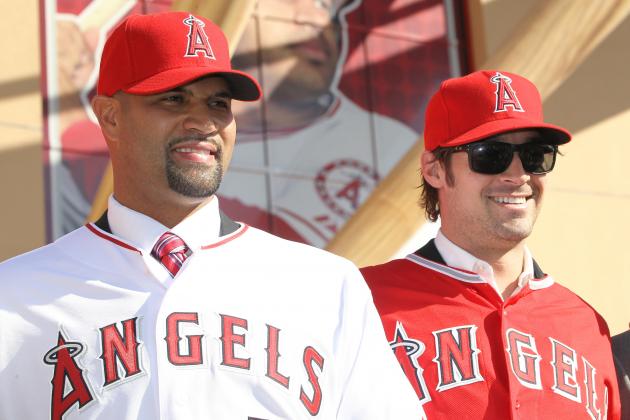 Stephen Dunn/Getty Images

When the 2011 winter meetings concluded it became clear that the Los Angeles Angels wanted to contend for a World Series title—immediately.
They handed out a contract worth nearly a quarter billion dollars to slugger Albert Pujols and added the top free-agent arm in the market in C.J. Wilson.
After a slow start to the season, the Angels made yet another big move at the midseason mark, trading for top-end starter Zack Greinke.
The Angels' efforts weren't enough to take home a championship—or even a postseason appearance.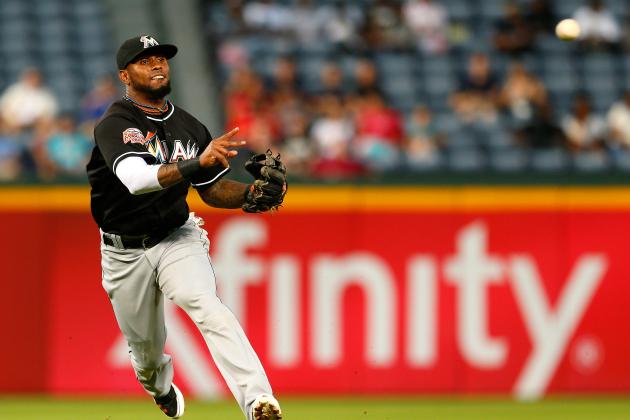 Kevin C. Cox/Getty Images

Believe it or not, it was just a year ago that we were witnessing the resurgence of Marlins baseball, with top free agents Buehrle, Heath Bell and Reyes all signing with Miami.
As we sit here a year later, all of those players have made their way out of South Beach, with Bell heading to Arizona and the others finding a home north of the border in Toronto.
Those aren't the only newfound holes in the roster, as Hanley Ramirez, Anibal Sanchez and Omar Infante were also shipped out.
On top of that, the biggest hope they have left on their roster could be on his way out as well—as Giancarlo Stanton's name is consistently involved in trade rumors (via Danny Knobler of CBS Sports).
We've seen this all before from major league owners, so I guess it's not all that surprising that Jeffrey Loria cut his losses, but with a newly christened ballpark likely to be full of empty seats in 2013, his actions are definitely a disappointment to say the least.