WWE RAW 20th Anniversary Show: Live Coverage, Update of Rock Concert and More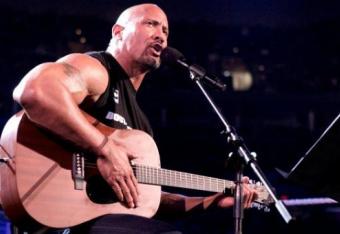 From WWE.com

Raw's silent celebration has arrived! The somewhat unheralded 20th anniversary show from Houston is set to feature Week 2 of The Rock's return as "The Great One" hosts yet another one of his famed concerts.
Special guests have been rumored to include Texans Shawn Michaels, The Undertaker and Stone Cold Steve Austin.
Follow all night for Tweets, retweets and live coverage of the 20th Anniversary Raw!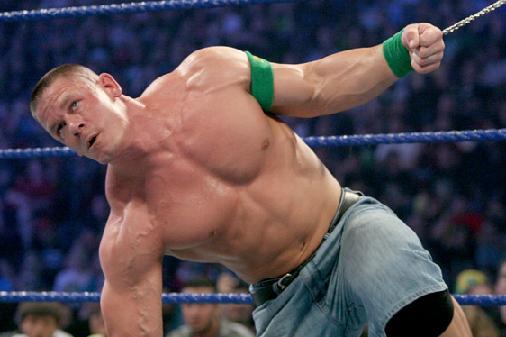 Ziggler immediately scaled the cage as Cena caught him and connecting with body blows followed by a fisherman's suplex. Cena bounced off the ropes and ran Ziggler over with a shoulder bump. On his way back, Ziggler leapfrogged Cena and hit him with a drop kick for a nearfall.
Ziggler then quickened the pace of the match as he threw Cena into the cage and hit a splash in the corner.
Ziggler hit a neck breaker on Cena. His second attempt was countered but Ziggler out-quicked Ceana and hit a modified stunner for a nearfall.
Cena catapulted Ziggler into the cage as he began climbing. Cena stopped Ziggler and tried climbing himself, but he was stopped by Ziggler. As Ziggler tried climbing to the top, Cena pulled him down as he landed crotch first on the top rope. Raw went to commercial break.
Raw returned as Ziggler and Cena battled atop the cage.
Ziggler hit a drop kick off the top of the cage, but this led right into Cena's signature moves of doom. Ziggler countered an Attitude Adjustment, connecting with a super kick for a nearfall.
Ziggler tried climbing out of the cage as Cena and Big E. Langston played human tug of war with Ziggler's body.
Cena won the exchange, but Ziggler countered the STF with a sleeper hold. Cena climbed the cage with Ziggler on his back, but soon collapsed from the top rope. Ziggler stopped Cena from escaping but Cena fought him off. As Cena stepped outside of the cage, Langston slammed the door onto Cena's head but only for a nearfall.
Cena climbed onto the outside of the cage, kicking the door into Ziggler's head but Langston shooed Cena back into the cage with a steel chair.
Back in the ring, Ziggler hit an amazing running DDT as he jumped up and caught Cena on the top rope. Ziggler only drew a nearfall.
Big E. Langston and Dolph Ziggler double teamed Cena while AJ tried climbing in the cage. inadvertently hit Langston with the Money in the Bank Briefcase, then walked into the Attitude Adjustment as Cena scored the win.
Winner: John Cena
This Match as a Raw Moment: The Undertaker kidnaps Stephanie McMahon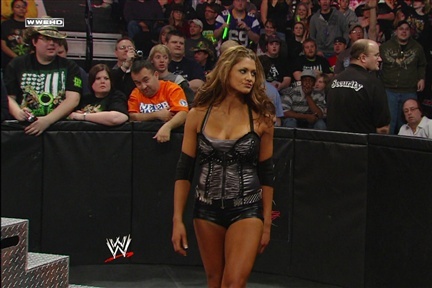 Cody Rhodes begun the match on the offensive, but Daniel Bryan quickly took over, slapping on the Yes Lock and forcing Rhodes to submit.
Winner: Daniel Bryan
This Match as a RAW Moment: Linda McMahon takes a Stone Cold Stunner
After the match, Raw cut to a Raw Active interview between Eve and Matt Striker. After saying she was tired of being humiliated, Eve quit the WWE.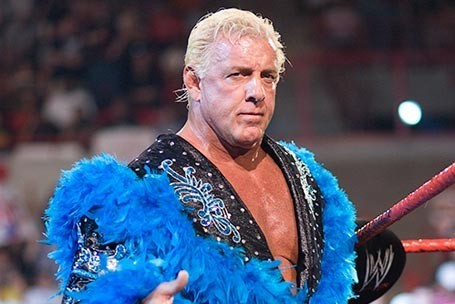 Rick Flair stated that his favorite moment on Raw was the night he retired after being beaten by Shawn Michaels. Flair then said he wanted to talk about the future.
Flair said the day that Ryback brings The Shield down will be a great moment.
Flair then started "wooing" in the ring and strutting as Miz encouraged him. The two strutted together in the ring as Miz cued up Raw's most unique catchphrases.
Ric Flair then began to shout his "limousine riding" catchphrase, but was interrupted by Antonio Cesaro, who was wielding an American flag.
Cesaro compared Ric Flair to America, saying no matter how great he once was, he has nothing to show for it except for maybe a bar tab that he can't pay.
Miz challenged Ceasaro, prompting Cesar to be "the bigger man" and walk way. Flair punched Cesaro, who walked into the Skull Crushing Finale. Ric Flair teased the Figure Four and gave the floor to The Miz as he slapped on the Figure Four lock.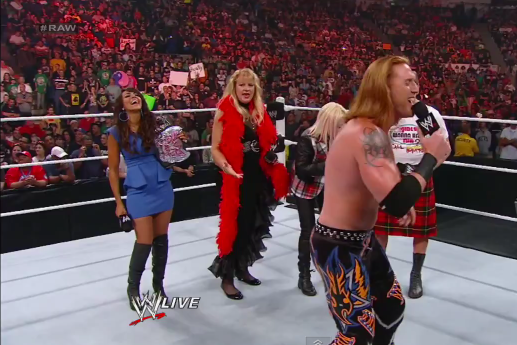 3MB worked Sheamus over during the early goings. Mahal was eliminated after going to the top rope, followed by Drew McIntyre who was clotheslined out of the ring.
Sheamus then went for the Brogue Kick on Slater, but Slater ducked and Sheamus went over the top rope but held on. 3MB pulled Sheamus out of the ring as 3MB won the over the top rope challenge.
Winner: Heath Slater
This Match as a RAW Moment: Mae Young gives birth to Hornswoggle.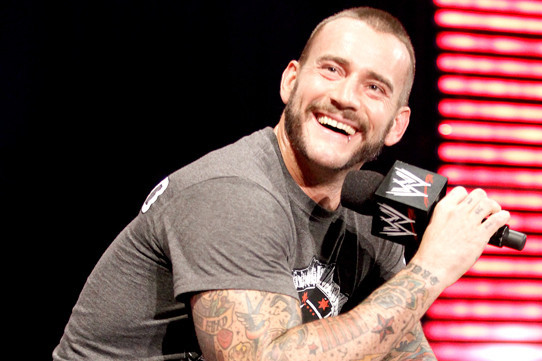 Brodus Clay started on a roll as he ran over CM Punk. Clay overpowered Punk after Punk took a brief break and worked him over in the corner.
Clay charged CM Punk in the corner, but Punk blocked him with a boot and followed up with a springboard clothesline.
Punk mocked Brodus Clay as he gained momentum. Punk connected with a neck breaker as CM Punk chants started up.
Brodus Clay mounted a brief comeback as he connected with a t-bone suplex. After a Clay misstep in the turnbuckle, Punk hit the flying elbow drop and followed up with the Anaconda Vice as Clay tapped out.
Winner: CM Punk
This Match as a RAW Moment: Mark Henry hooks up with a drag queen.
Eve dominated throughout as the Houston crowd got behind hometown diva Kaitlyn.
Eve connected with a sloppy flying head scissors from the top rope into a leg triangle submission hold as the crowd continued to cheer Kaitlyn on.
Kaitlyn started her comeback and punctuated the onslaught with a reverse DDT for a nearfall. As Kaitlyn's momentum mounted, Eve leg sweeped Kaitlyn into her knee. Eve connected with her neck breaker finisher for a nearfall as the crowd came unglued.
Kaitlyn hit a fireman's carry gut buster on Eve as Eve rolled out of the ring. Eve rolled back into the ring as she went for the countout victory, but Kaitlyn came charging in and connected with a spear for the win.
Winner: Kaitlyn
This match as a RAW moment: Lita and Trish Stratus main event RAW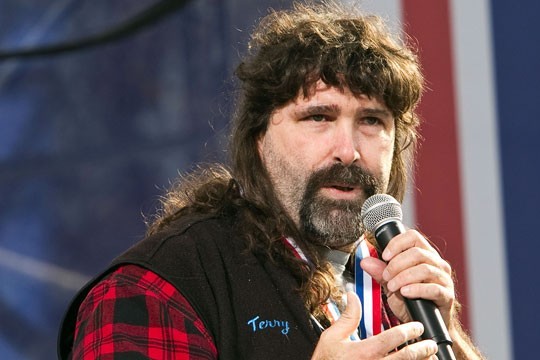 Mick Foley was announced as the first inductee into the WWE Hall of Fame. After a cheap pop, Foley was interrupted by The Shield, but Ryback came to Foley's aid.
The Shield outnumbered Ryback, but Orton hit the ring to help even the odds. Orton was followed by Sheamus as the babyfaces cleared the ring.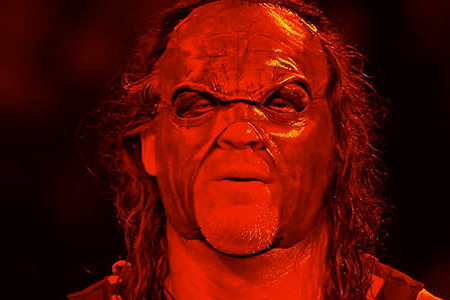 Sandow begun the math on the offensive, but retreated as Kane went to the top rope. Kane chased Sandow back into the ring, but Sandow cut off his offense.
Sandow hit the Elbow of Disdain, then went for an axe handle smash. Kane caught Sandow and chokeslammed him for the win.
Winner: Kane
This Match as a RAW Moment: Mae Young Gives Birth to a Hand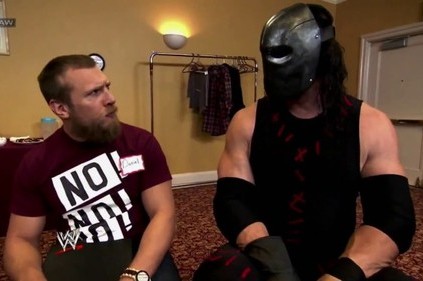 Daniel Bryan and Kane hatched a plan to lie to Dr. Shelby about their anger management progress so they could leave early.
Dr. Shelby asked Bryan what his favorite part about Kane was. Bryan said he liked that Kane was tall, could set things on fire by lowering his arms and that Kane was quite a good dancer.
Kane said the best part about Daniel Bryan was his agility and his beard. Kane then said Bryan is not afraid to admit that sometimes, Bryan wears women's clothing.
Team Rhodes Scholars were brought in to trigger anger symptoms. Damien and Cody purposefully antagonized Bryan and Kane, with the hope that they'd find their happy place.
Damien and Cody antagonized Dr. Shelby instead as he became visibly agitated. Rhodes called Shelby a failure as a therapist while Sandow questioned Shelby's credentials. Shelby became enraged as Bryan and Kane attacked Rhodes Scholars and began chanting "Yes!" with Dr. Shelby.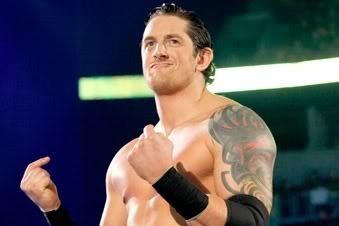 Wade Barrett begun the match in control as he hammered Orton in the corner. Orton quickly took control with the Thez press off the Irish whip. After rolling outside, Barrett and Orton begun brawling as Orton continued to dominate the early goings of the match.
Back inside the ring, Orton hit his signature stomps on Barrett before clotheslining him back out of the ring as RAW went to commercial.
Barrett was working over Orton when RAW came back from commercial as he controlled the pace of the match.
Orton tried fighting out of Barrett's offense but was met with a big boot for a nearfall.
Barrett then big booted Orton again onto the apron for another nearfall. Orton countered a rest hold with a back suplex as the two men stirred. Orton and Barrett exchanged strikes with Barrett getting the better of the exchange. Orton exploded out of the corner with a clothesline to finish his comeback capped off by a power slam on Barrett.
Barrett missed wildly with a strike and countered with a back breaker, followed by a suspension DDT.
Orton's RKO attempt was thwarted by Barrett as he threw Orton shoulder first into the corner. Barrett hit a Bull Hammer for the victory.
Winner: Wade Barrett
This Match as a RAW Moment: Kane Takes His Mask Off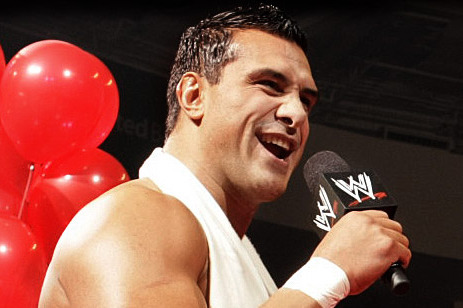 Vince McMahon kicked the show off by reminding the WWE Universe that over 4 billion people have watched Raw since its debut. He referred to himself as a genius and thanked the fans.
McMahon was then interrupted by The Big Show. McMahon growled at Show for calling him Vince, then listened to Show's complaints of being wronged on SmackDown.
Big Show said Booker T. was jealous of him and his contract, saying Booker T. was trying to make Del Rio a hero to the Latinos.
Alberto Del Rio came out and called Big Show a crybaby. He said instead of complaining to Mr. McMahon he should do something about it. Del Rio challenged Del Rio to a match for the world heavyweight title as the crowd chanted "Si!"
Big Show declined, saying he was not prepared.
He then challenged Del Rio to a rematch at Royal Rumble.

Del Rio called Show a "fat jackass" in Spanish.

Del Rio cued Ricardo Rodriguez to grab a bucket decorated in the colors of the Mexican flag. Rodriguez then threw confetti at show as Del Rio and Show brawled in the ring. Del Rio hit a hurricanrana followed by a running enzuigiri as Big Show retreated.

McMahon introduced Del Rio to the Houston crowd to a nice pop as the opening segment wrapped.