Thinking Man's Guide to Last-Minute All-Star Voting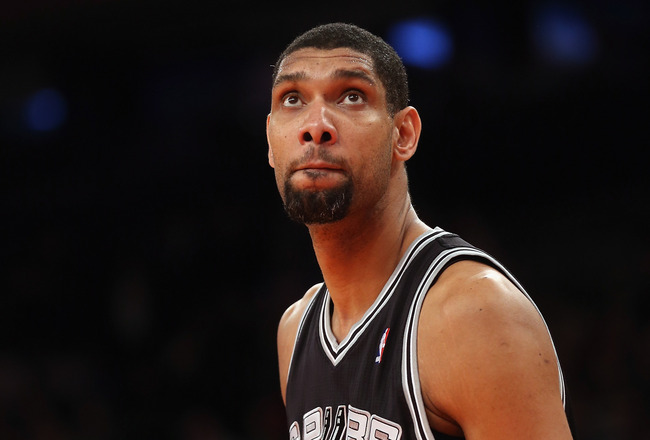 Bruce Bennett/Getty Images
It's your civic duty as a basketball fan.
With the clock ticking toward the January 14, 11:59 p.m. ET, deadline, time is running out for basketball fans to select the starters of the world's biggest pickup game.
Filling out an All-Star ballot is a duty, not a right.
For starters, it's the only way to hold a viable complaint when the starters are announced on January 17.
Fans have historically shown one truth in All-Star voting: They'll pick an undeserving candidate. Nature of the beast, more than anything.
But without casting a ballot for the "right" choice, there's no room to bemoan your fellow brethren's selection of the "wrong" one.
This is also the one true chance for fans to reward the most deserving players with a tip-of-the-cap ballot. Players undergo tremendous wear and tear on their bodies for our viewing pleasure, and all that they ask for in return (from the fans, that is) is a knowledgeable, well thought out All-Star vote.
This shouldn't simply be a popularity contest, nor should it be a race to see how many times you can vote for undeserving players from your favorite team.
Do the work, understand the process and then you can fully enjoy all the intricacies of All-Star Weekend, all the while comfortably criticizing the selections of your fellow fans.
*All statistics used in this article are accurate as of 1/13/2013.
1. Take Advantage of All Available Voting Tools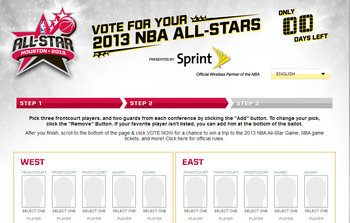 The league took a page out of the political voting books and opened up social media as an avenue for casting one's ballot in 2013.
For the first time, basketball fans can place their votes via a variety of networks, including Facebook and Twitter as well as Sina Weibo and Tencent QQ in China (via NBA.com).
But there's yet even more opportunities to make your voices heard.
Sprint subscribers can download the NBA Game Time application (available on Android and iOS) to fill out their ballots. Or, travel over to NBA.com's All-Star ballot website and place votes there.
Don't have Internet access, or simply want another chance to push a player over the top? Text a player's last name to 6-9-6-2-2 as another outlet. Be wary of your data plan, though, as standard message and data rates may apply.
2. Team Success Should Carry Some Weight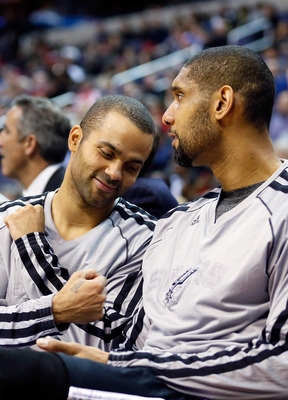 Rob Carr/Getty Images
This isn't an MVP ballot, so don't feel pressured into casting votes for simply the best players on the league's best teams.
But it's hard to picture a load of All-Star talent being hidden among the league's cellar dwellers.
The Los Angeles Lakers boast two of the five Western Conference starters in Kobe Bryant and Dwight Howard (according to January 3 voting returns via NBA.com), yet own the fifth-worst record (16-21) in the conference.
Meanwhile, the San Antonio Spurs (29-11), Memphis Grizzlies (24-11) and Indiana Pacers (23-15) have no love among the starters.
San Antonio's Tim Duncan (17.1 points and 9.6 rebounds per game, 24.3 player efficiency rating) deserves a starting spot. Teammate Tony Parker (19.5 points and 7.1 assists, 22.5 PER) deserves at least some lengthy consideration.
As for Memphis, two frontcourt players should get a look. Rudy Gay has the requisite gaudy numbers (17.8 points and 5.7 rebounds per game), while Zach Randolph has displayed a ridiculously efficient game (16.6 points and 11.7 rebounds, 20.1 PER).
Two key cogs in Indiana's ability to withstand the loss of Danny Granger warrant your attention. Paul George is just scratching the surface of his potential (16.9 points and 7.6 rebounds), while David West has shown he doesn't need Chris Paul to put up All-Star contributions (16.6 points and 8.0 rebounds).
3. Let Go of Past Perceptions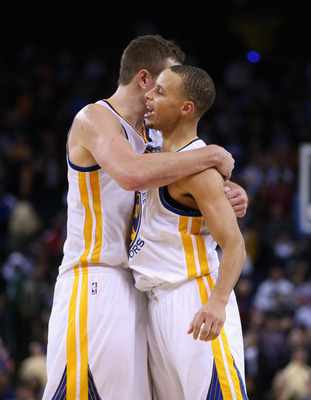 Ezra Shaw/Getty Images
Didn't anticipate the second-year success for Mark Jackson's Golden State Warriors (23-13)? You're undoubtedly not alone.
But don't let that keep you from showing Stephen Curry (20.5 points and 6.2 assists per game) and David Lee (19.9 points and 10.9 rebounds) their well-deserved recognition.
It's also time to shake any preconceived notions about Houston Rockets star James Harden.
It wasn't the Oklahoma City Thunder coach Scott Brooks' system that afforded Harden some impressive numbers. The reality was the shooting guard actually sacrificed his own production for the betterment of the team.
Now that he's in a starring role in Houston, though, it's time to recognize just how special of a talent he actually is (26.5 points, 5.3 assists and 4.3 rebounds).
If you're considering leaving him off your ballot for his defensive deficiencies, then you have to take the same approach with L.A.'s Bryant.
And if it comes down to a vote of Bryant vs. Harden for you, consider this: As disappointing as Bryant's Lakers have been, Harden's Rockets (21-17) have been just as surprising.
4. Do Your Homework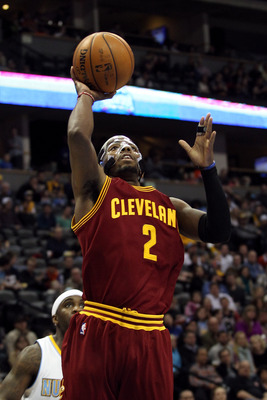 Chris Chambers/Getty Images
As previously stated, team success shouldn't be removed from consideration.
But it shouldn't be your only consideration, either.
They may not be dominating the league standings and certainly lack for national coverage, but that doesn't mean that there aren't a handful of players from underwhelming clubs who are putting forth All-Star seasons.
Cleveland Cavaliers point guard Kyrie Irving has been spectacular (23.3 points, 5.7 assists and 1.7 steals per game) despite the limitations of his teammates. He's the one of the NBA's most exciting young point guards, at least, and may be well on his way to distancing himself from his veteran competition.
Keeping it at the point guard position, the Philadelphia 76ers' Jrue Holiday has blossomed following the departure of Philly mainstay Andre Iguodala. If Holiday's 18.7 points, 8.8 assists and 18.5 PER don't sway your opinion, then his suffocating defense should merit a look.
Moving out West, Sacramento Kings big man DeMarcus Cousins has played his way into All-Star consideration. He may still be his own biggest opponent, but this is an NBA All-Star ballot, not an MLB Hall of Fame vote.
In other words, it's OK to look past some of his wince-worthy decisions and focus solely on his production (17.4 points, 10.1 rebounds and a 20.9 PER).
5. Remember That It's Your Own Opinion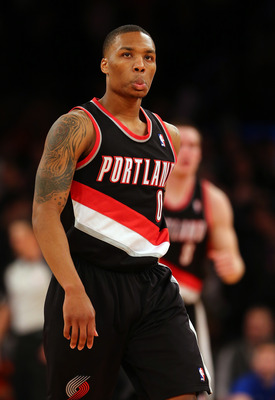 Elsa/Getty Images
Think Portland Trail Blazers rookie Damian Lillard (18.5 points and 6.5 assists per game) or Charlotte Bobcats sophomore Kemba Walker (17.6 points and 5.8 assists) is worthy of your vote?
That's your prerogative.
All of the items on this list are important to casting an educated ballot, but don't undersell the importance of your own eye test.
Maybe you're right.
Maybe the experts are overlooking the two-way play of the Denver Nuggets' Andre Iguodala and Kenneth Faried.
Or maybe they haven't noticed, as you have, that Brooklyn Nets center Brook Lopez has pushed his rebounding back to a respectable level without sacrificing offensive production (7.3 rebounds and 18.4 points on 51.1 field-goal percentage).
Or maybe you only needed seven games of evidence to punch New Orleans Hornets guard Eric Gordon's All-Star ticket.
If you don't take anything else out of this voting guide, then please take this last nugget of advice: The only wrong vote is the one that's never made.
Keep Reading