Breaking Down Philadelphia Eagles 2013 Salary Cap: Where Money Is Best Spent
Al Bello/Getty Images

The 2013 offseason will be one of the most important ones for the Philadelphia Eagles in a long time.
Not only will this team hire a new head coach and an almost entirely new coaching staff, the Eagles could look to replace a significant number of starters, particularly on the defensive side of the ball.
There's also an all-important draft for the Eagles and their new head coach, and of course, the complicated process of trying to fill in the remaining holes on the team through free agency.
The Eagles currently are $16.183 million over in cap space.
Here is my plan on what the Eagles should do this offseason.
Begin Slideshow

»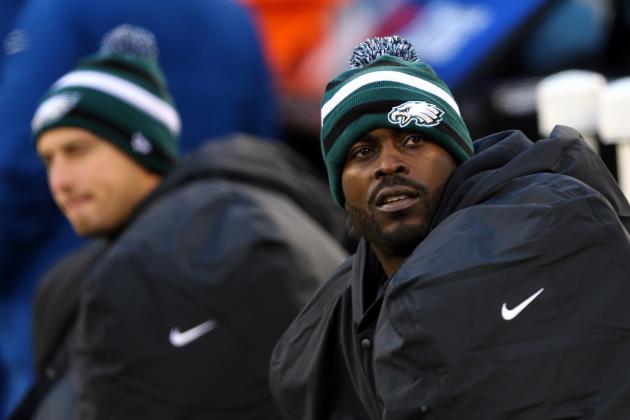 Elsa/Getty Images

This one is as obvious as it gets.
Quarterback Michael Vick is a virtual lock to be cut by the team this offseason. Vick's contract pays him $16.9 million for the 2013 season. The Eagles will still have to pay $4.2 million if he is cut during the offseason. However, that's still $12.7 million, more than one-tenth of the overall $121 million salary cap total, that can be saved for the Eagles.
Vick wouldn't even necessarily enter the 2013 season as the starting quarterback anyway. He remained a backup to rookie Nick Foles following his return from a midseason concussion.
He has a chance to start for another NFL team in 2013. But after a disappointing 2011 season and a disastrous 2012 season, he's definitely not worth his massive contract.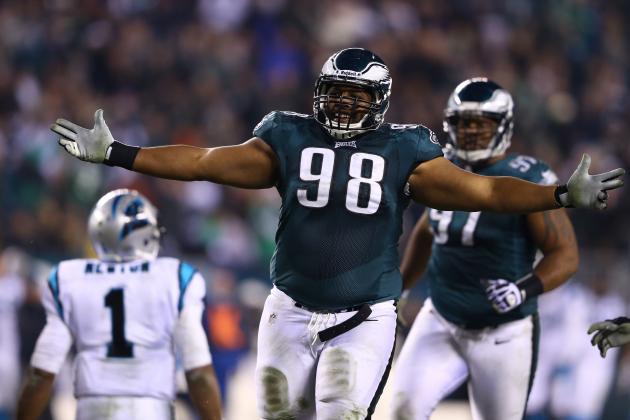 Al Bello/Getty Images

Defensive tackle Mike Patterson is scheduled to earn $4.064 million in 2013, a sizable amount for a player who likely won't enter the season as a starter. That's because the Eagles have 2012 first-round draft pick Fletcher Cox and veteran Cullen Jenkins.
Patterson is a good player, but the Eagles are tight in salary cap space, and a soon-to-be 30-year-old who missed a significant amount of time in 2012 is not worth his contract.
It's a shame, because I'm a big Mike Patterson fan. But I believe he can and will be replaced with a mid-round draft pick.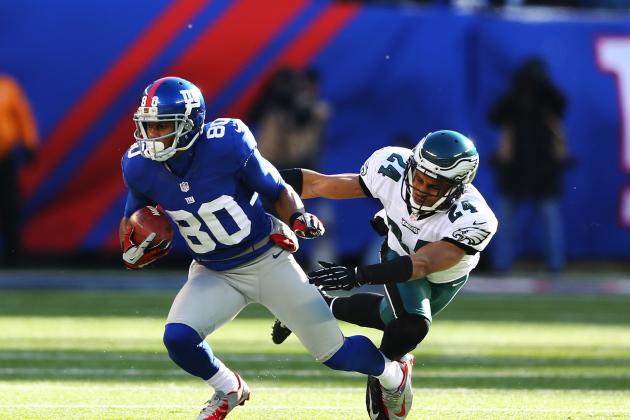 Al Bello/Getty Images

This is also a pretty easy offseason decision for the Eagles.
When you have a cornerback scheduled to earn $15.3 million in 2013, and he just turned in a season where he allowed a passer rating of 120.6, the fifth-worst mark in the league, he's not worth keeping. Throw in Nnamdi Asomugha's age (31) and I'm not positive any team will want him as a starter.
Signing Asomugha was a terrific decision by the Eagles. It just didn't work out, for reasons we may never know.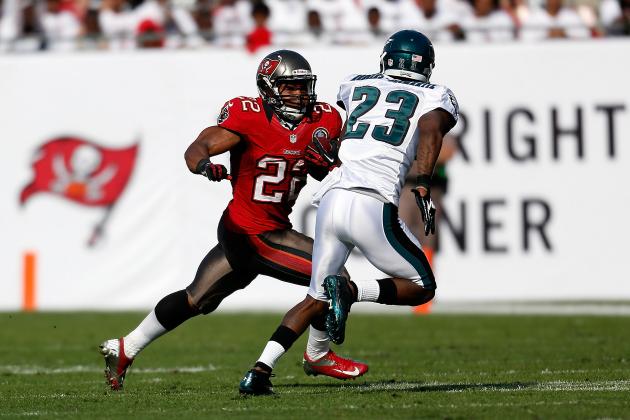 J. Meric/Getty Images

Dominique Rodgers-Cromartie is a free agent this offseason, where he will likely earn a large contract, primarily based on name recognition.
The Eagles should stay far away from DRC, who is average as a cover corner and brutal as a tackler. He's been very inconsistent during his two years in Philly, and even though he's still young, the Eagles need to move in a different direction in 2013.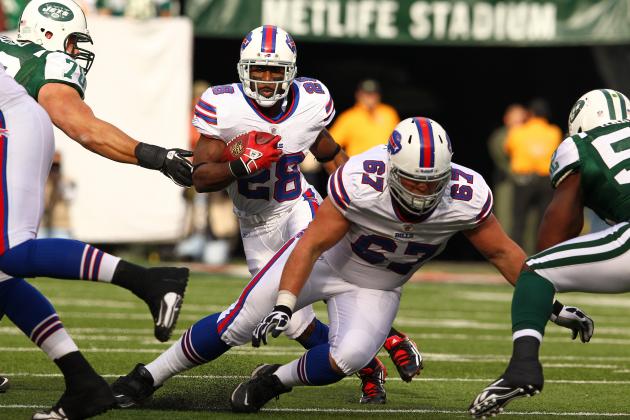 Al Bello/Getty Images

Right guard is currently one of the weakest positions on the Eagles, thanks to the disappointing two seasons by 2011 first-round draft pick Danny Watkins.
Buffalo Bills guard Andy Levitre is a free agent this offseason. He would be a tremendous signing for the Eagles.
Levitre has started all 64 games in his career. He's a terrific pass-blocker and a solid run-blocker. He's made it clear that he will go to the team that will offer him the most money. If the Eagles go all-in at any player in free agency, it should be for Levitre.
Imagine Nick Foles playing behind an offensive line of Jason Peters, Evan Mathis, Jason Kelce, Levitre, and Todd Herremans in 2013. That will help his development tremendously.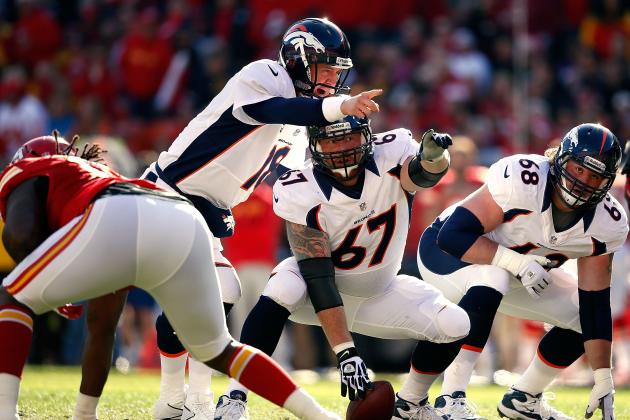 Jamie Squire/Getty Images

You can never have too many quality offensive linemen on your team, as the Eagles learned when they lost Jason Peters, Jason Kelce and Todd Herremans to season-ending injuries in 2012.
Veteran Dan Koppen, a backup who was thrust into the starting role in Denver when J.D. Walton suffered a season-ending injury in October, is a free agent this offseason.
He'll likely take a one-year deal and would be a valuable backup to Kelce on the Eagles offensive line, especially if Kelce doesn't fully recover from his torn ACL.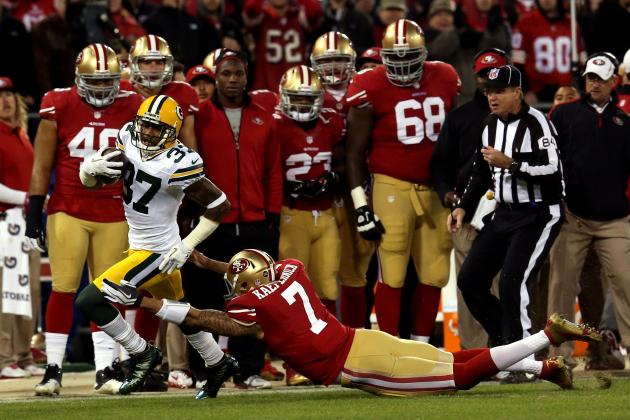 Stephen Dunn/Getty Images

The Eagles likely will need to replace all four starting member of their secondary before 2013. While they should definitely target a cornerback and safety through the draft, they can't ignore free agency.
Either Sam Shields, Green Bay's 25-year-old cornerback, or Jairus Byrd, Buffalo's Pro Bowl safety, is well worth targeting this offseason. I would give either one a five-year contract worth $50 to $60 million, roughly the same amount that Nnamdi Asomugha agreed to before 2011.
The Eagles may not be able to fix their secondary issues in one season, but Shields or Byrd would make a significant splash.