UFC on FX 7: Daniel Sarafian vs. C.B. Dollaway Head-to-Toe Breakdown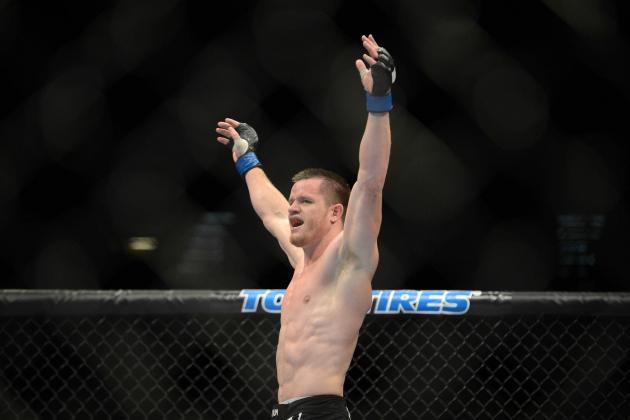 Ron Chenoy-USA TODAY Sports

This weekend, the UFC returns to Brazil with an exciting card full of prospects and contenders. Headlined by Michael Bisping and Vitor Belfort, the main card will take place on FX.
The co-main event will be contested in the middleweight division, as American wrestler C.B. Dollaway meets Ultimate Fighter: Brazil competitor Daniel Sarafian. It is an interesting matchup that will give us a preview of how potentially good Sarafian can be.
Here is a head-to-toe breakdown of the Dollaway-Sarafian scrap.
Begin Slideshow

»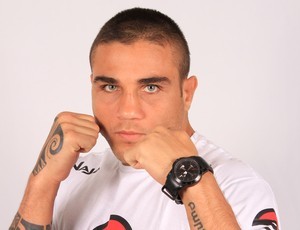 mmabay.co.uk
The striking differential between Daniel Sarafian and C.B. Dollaway is going to be evident in this fight.
Dollaway is more of a ground-and-pound striker, which would see him use his wrestling to put his opponent on the mat. From there, he throws ground strikes.
He is not much of a stand-and-bang type of fighter.
However, Dollaway does have five knockouts to his name. All but one came outside the UFC, with his UFC KO coming against Mike Massenzio back in 2008.
Sarafian showed that he is a powerful striker while on The Ultimate Fighter: Brazil. His flying knee knockout of Sergio Moraes was as devastating as it was beautiful.
If this fight stays on the feet, I expect Sarafian to have the advantage.
Edge: Sarafian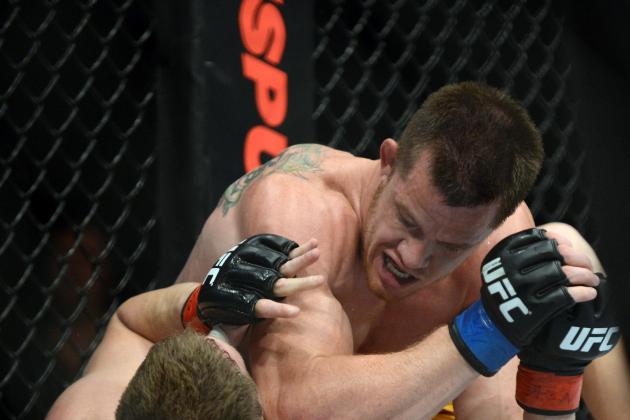 Ron Chenoy-USA TODAY Sports

If there is one thing we have not seen in Daniel Sarafian, it is his wrestling and counter-wrestling. Brazilians are great grapplers but for the most part are not great wrestlers.
C.B. Dollaway wrestled in college at Arizona St. and uses his wrestling almost exclusively in fights. His latest win, a decision victory over Jason Miller, saw him dominate the fight with his high-level wrestling.
The advantage here is more than obvious.
Edge: Dollaway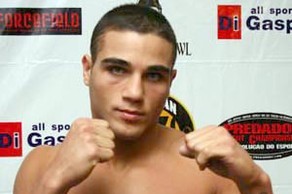 mmasun.com
In terms of pure grappling, Daniel Sarafian and C.B. Dollaway may be on different wavelengths.
Dollaway, as explained, is a wrestler that holds a blue belt in Brazilian jiu-jitsu. He owns three submission wins, but has been tapped twice himself.
His most recent submission win came in 2010 when he used a guillotine choke to defeat Joe Doerksen.
As for Sarafian, six of his seven professional wins have come via submission. All six of his submissions were different, showing his knowledge on the ground.
I think in terms of submission fighting, the Brazilian has the edge.
Edge: Sarafian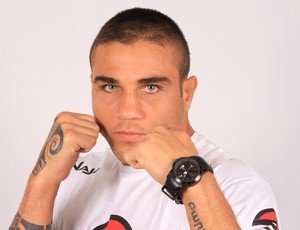 mmabay.co.uk
When this fight goes down, I feel it will be competitive for a while.
C.B. Dollaway will have early success with his takedowns, but it will be tough to hold Daniel Sarafian down. As the fight goes along, Sarafian will get more comfortable.
At some point, Sarafian will catch Dollaway with a big strike. He will pounce on him quickly and walk away with a knockout victory.
Prediction: Sarafian def. Dollaway via knockout