Predicting the Results for Mexico's CONCACAF World Cup Qualifying Hexagonal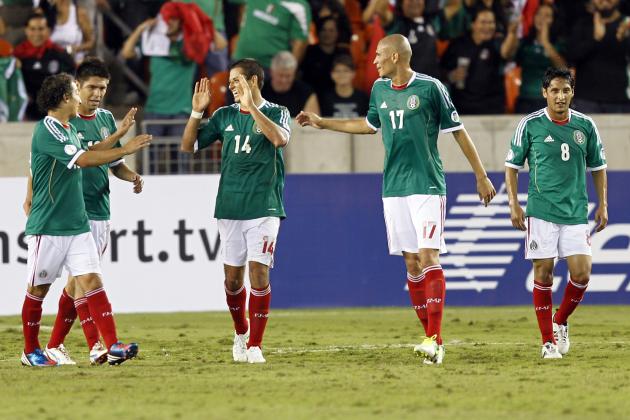 Bob Levey/Getty Images

With the Hexagonal closer than ever, Mexico needs to keep the momentum it had in the qualification round. However, the competition will not be easy for "El Tri," especially while traveling to certain stadiums.
Mexico will have to face the rivalries with certain teams—the United States, for instance—and dark episodes that should be kept in mind—like the 2002 "Aztecazo."
There is no doubt that Mexico has what it takes to get to the 2014 World Cup, but the games at Estadio Azteca will be critical.
So, what shall we expect from El Tri's matches? Let's find out.
Begin Slideshow

»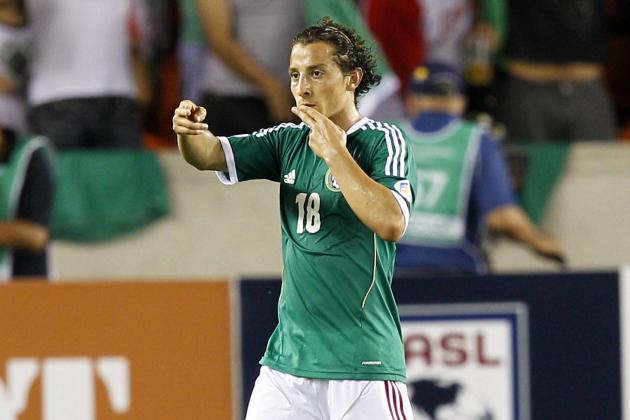 Bob Levey/Getty Images

When: Feb. 6, 2013
Where: Estadio Azteca, Mexico City
Mexico will play its first game on home soil against one of the weakest rivals in the competition. But make no mistake, Jamaica can put El Tri in distress.
The Reggae Boyz are in great shape, they have a lot of strength and tend to be very fast. Mexico needs to control the midfield and touch the ball constantly.
If the team manages to do it then there should not be a problem with winning this one.
Prediction: México 3-0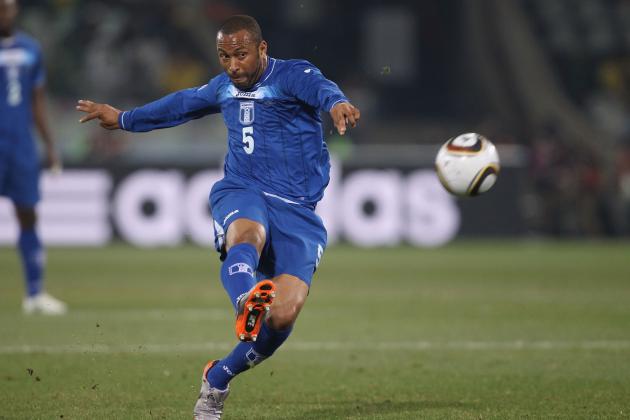 Streeter Lecka/Getty Images

When: March 22, 2013
Where: Estadio Olímpico Metropolitano, San Pedro Sula, Honduras
Mexico will have a tough test in its first away game. Honduras' stadium is one of the toughest in Central America.
The problem with Estadio Olímpico Metropolitano is the fans. The Hondurans are very passionate about football and they do not like when other teams push them around on their own turf.
They know how to mess with the rivals' heads, which includes insults, waking the players up at the hotel and chants.
Mexico needs to keep it together to grab at least one point. Honduras has faced El Tri nine times in FIFA World Cup qualifiers, and the record favors the Central American squad: four wins, three draws and two defeats.
Prediction: 1-1 draw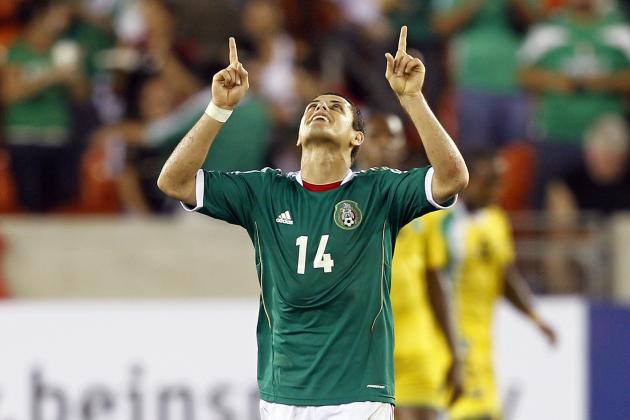 Bob Levey/Getty Images

When: March 26, 2013
Where: Estadio Azteca, Mexico City
The United States national team beat Mexico at Estadio Azteca last August.
Many say that the reason why it happened was that some of El Tri's finest players didn't play; but to be fair, the Americans didn't align their top guns either.
Having said that, this will be the best match of the Hexagonal. USA is going through a renewal process as Jürgen Klinsmann is trying to add younger players so they can take over the team in the near future.
Mexico has already done it, and while some youngsters are still joining, the team is already engaged and working good.
El Tri needs to be consistent and take advantage of the few chances they will have in front of Tim Howard.
Meanwhile, the Americans have to take over the midfield and try to keep the ball as much as possible.
Prediction: Mexico 2-1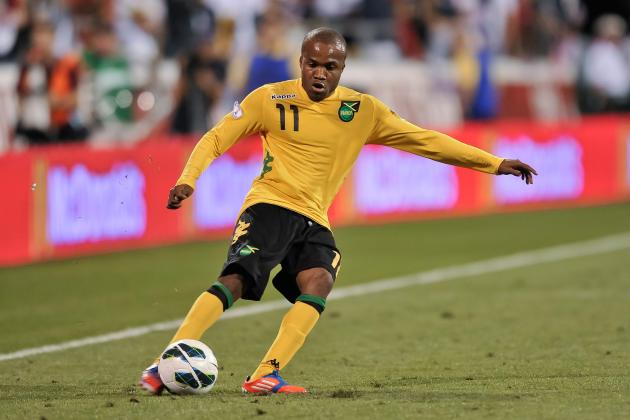 Jamie Sabau/Getty Images

When: June 4, 2013
Where: Independence Park, Kingston, Jamaica
Jamaica has defeated Mexico twice; both of them at World Cup qualifiers while playing on home soil.
The "Reggae Boyz" grabbed three points in 1996, during the semifinals. In 2008 Ricardo Fuller scored the only goal of the match in the final stage.
Back in 1996 none of the Mexican footballers played in Europe and Bora Milutinovic was fired, despite his good results.
In the 2010 qualifier, Sven-Göran Eriksson only managed 13 games before he was fired and put the team in a tricky position that Javier "El Vasco" Aguirre had to amend.
This time things are different. El Tri has a handful of youngsters that play abroad or at the very least have successfully defeated some of the toughest teams in FIFA competitions. Mexico will not trash Jamaica mainly because the Caribbeans are tough, at times undisciplined and very fast.
Plus, this game will come 11 days before José Manuel de la Torre travels with the team to Brazil for the Confederations Cup; so he will probably align some of the reserves.
Prediction: Mexico 2-1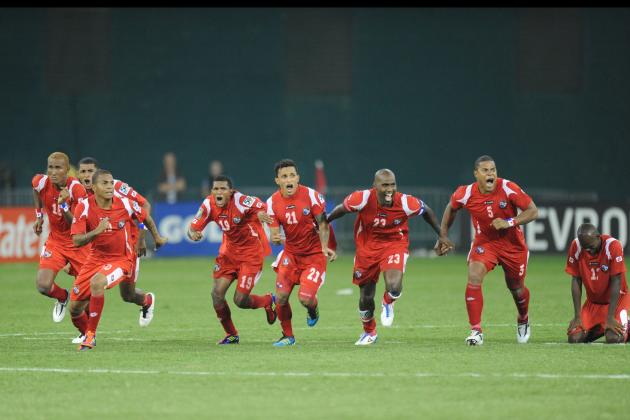 Mitchell Layton/Getty Images

When: June 7, 2013
Where: Estadio Rommel Fernández, Panama City, Panama
Panama is the least experienced squad in the Hexagonal. Despite several mid-achievements—2005 Gold Cup runner-ups—they do not have much to offer.
Felipe Baloy will be very busy leading the defense. He knows how Mexico plays because he has been playing in Liga MX since 2005.
Luis Tejeda, another player based in Mexico (Toluca), is his most lethal and reliable striker and the top scorer.
However, Panama relies too much on them and the team tends to lose its cool, which results in fouls and yellow and red cards.
The only advantage "Los Canaleros" may have, like Jamaica, is that El Tri will be days away from traveling to Brazil for the Confederations Cup and they might align a handful of less experienced players.
Prediction: Mexico 1-0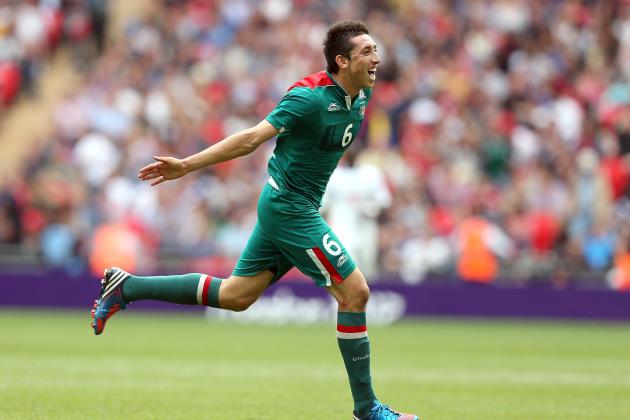 Ezra Shaw/Getty Images

When: June 11, 2013
Where: Estadio Azteca, Mexico City
This is a key match for Mexico. "Los Verdes" will play for the last time in front of their fans before leaving to Brazil.
Plus, this has become a game of pride. Do you remember June 16, 2001?
At that time, Enrique Meza was El Tri's manager and his results were not precisely colorful. The worst was about to come.
A free kick from Rolando Fonseca and a shot from Hernán Medford were enough to win 2-1. It was the first time Mexico a qualifier match on home soil.
Since that moment—known as "El Aztecazo"—El Tri hasn't lost once against Costa Rica. That means 10 wins and two draws in official and friendly games.
Take into consideration that both squads have young blood with a difference: the Mexicans have already proved to be ready to challenge any rival despite their age.
Prediction: Mexico 2-1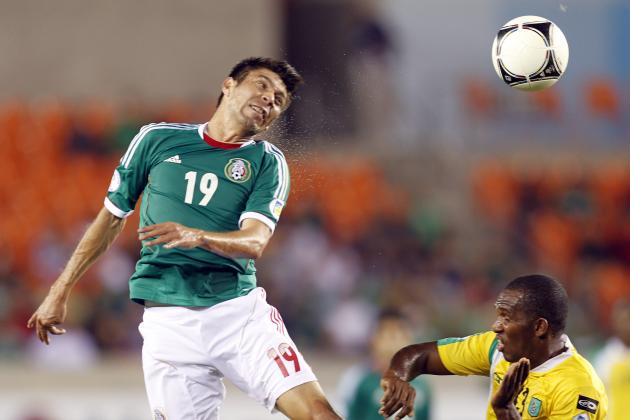 Bob Levey/Getty Images

When: Sept. 6, 2013
Where: Estadio Azteca, Mexico City
With the Confederations Cup in the past, Mexico will get back to business at Estadio Azteca. El Tri should not have a problem when they face Honduras.
"Los Catrachos" have never won at this venue, but by this time they will be fighting with Costa Rica and Jamaica for the third place of the tournament.
Despite their efforts, Mexico will be better on the field and will have the stands on its side, which will fuel Honduras frustration. This match can be very dirty and El Tri needs to keep calm and control the game with fine and quick touches.
Result: Mexico 3-0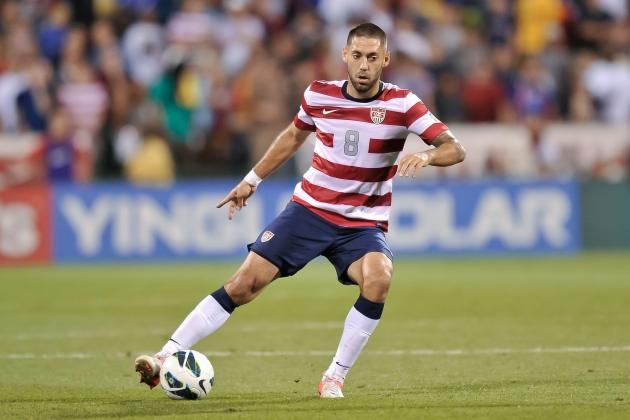 Jamie Sabau/Getty Images

When: Sept. 10, 2013
Where: TBA
This will be Mexico's ultimate test. The last time "Los Verdes" held off the United States at their home was in a World Cup qualifier in October 1972.
After that, the USMNT has a fantastic record: four victories, two draws and zero defeats. Three of those victories have been consecutive, all with the same score, 2-0, and all in the same place: Columbus—enough reason to play here yet again.
The weather conditions will be an advantage for the USA, as it has in past games, but this time Mexico will manage to grab one point.
Klinsmann's boys were not very convincing in the semifinals, and even when they secured their ticket to the "Hex" as the best team of Group A, the constant changes and the lack of goals have raised some serious doubts.
Sure, Clint Dempsey, Carlos Bocanegra, Herculez Gómez and Tim Howard have been key figures along the process, but this time they will face one of the strongest teams that Mexico has ever had.
They need to focus to have a chance at stopping Hernández—speed—and Peralta—long-distance shot—and then they will have to take advantage of counterattacks. Mexico's weakest link is the defense.
Prediction: 1-1 draw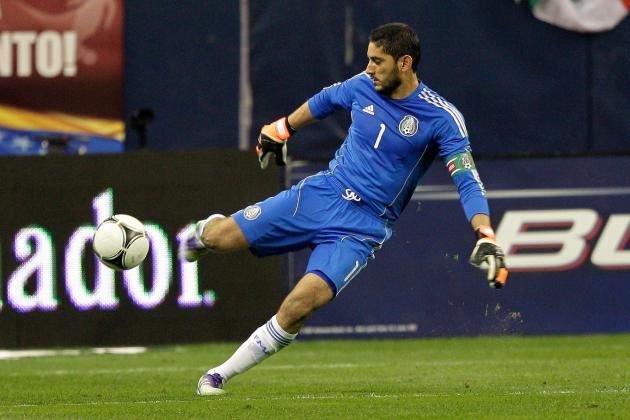 Bob Levey/Getty Images

When: Oct. 11, 2013
Where: Estadio Azteca, Mexico City
This will be Mexico's easiest game on home soil. By this time, Panama will not have any chance to qualify to the World Cup and Mexico should be comfortably sitting atop the table.
El Tri will entertain their fans, while José Manuel de la Torre will give the youngest footballers on the team a chance to play.
Not much to worry about.
Prediction: Mexico 4-0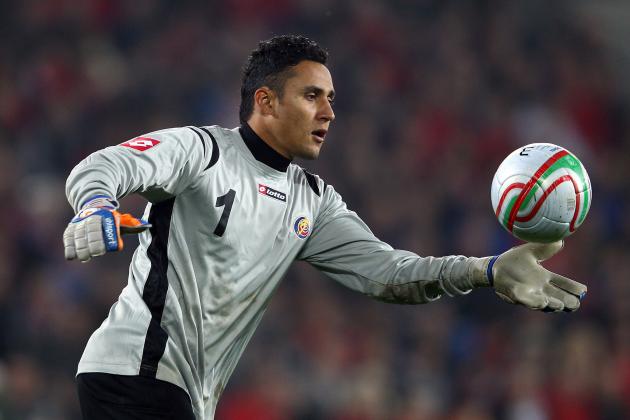 Julian Finney/Getty Images

When: Oct. 15, 2013
Where: TBA
Coming from an easy game could be a disadvantage for Mexico. In their last match, the team will travel to Costa Rica to face "Los Ticos."
The local team will be in need of a victory or a draw to secure a ticket to the World Cup or at least a place for the playoff against the best squad of the Oceania Football Confederation.
Costa Rica should play at Estadio Nacional with all the support of its fans and the total conviction of defeating Mexico for the first time in 12 years.
El Tri needs to take advantage of Andrés Guardado and Javier Aquino's speed; those two can unbalance any defense with quick runs through the sidelines.
Long-distance shots, from Peralta and Salcido, will also be alternatives to break Keylor Navas' goal.
Prediction: 1-1 draw