WWE Raw 20th Anniversary Live Results, Reaction and Analysis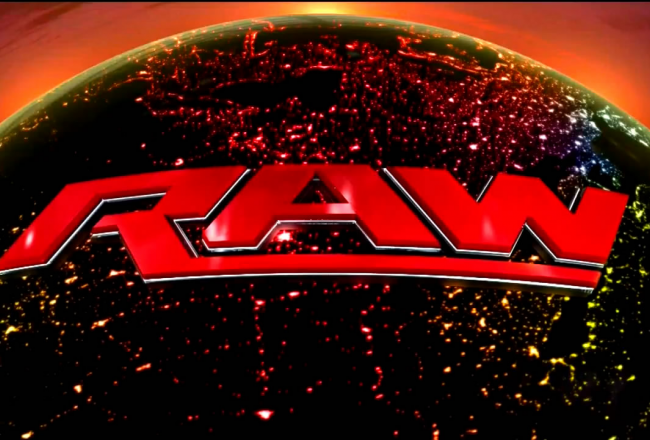 WWE.com

Welcome to the Bleacher Report live coverage for the special 20th-anniversary episode of WWE Monday Night Raw.
We are sure to see some entertaining segments tonight, as plenty of legends are rumored to appear.
WWE does their big anniversary show pretty well, so we will probably see a few good matches on the card.
After Alberto Del Rio won the World title on SmackDown, he changed the whole title picture heading into the Royal Rumble.
Tonight we will likely see fallout from those events as well as the events from last week involving The Rock and CM Punk.
WWE has a lot of different angles and storylines right now, so expect some development on at least a few of the major angles.
Will The Shield attack again? Will CM Punk get his revenge? Where will Ryback fit into all this after his loss to CM Punk in a TLC match?
These questions and more will be addressed, so make sure to bookmark this page and come back tonight when the show goes live for live coverage of all the action as it happens.
Follow me on Twitter @BR_Doctor
What did you guys think of the WWE App screenshots throughout the night?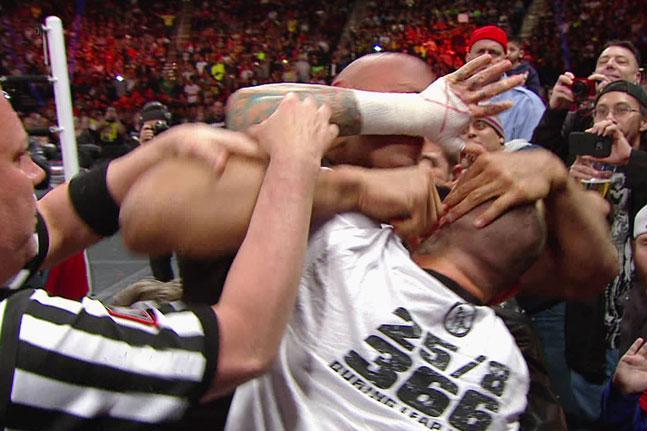 The show ended at 10:15. Rocky went a solid 10 over the end of the show. I just watched Punk's DVD and he said nobody can time the end of a show like he can. I guess he was right.
Overall it was average for an episode of Raw, which sucks because this was a big anniversary show.
They were in Texas and we didn't get Steve Austin, Shawn Michaels or The Undertaker, who are all residents of the lone star state.
Ziggler and Cena had a great cage match, but the big waste of the evening was CM Punk in a match against Brodus Clay. It was pointless since it didn't get Clay over and Punk didn't need a cheap win.
I am really looking forward to the Rumble in two weeks. The lineup seems like it has potential to really kick off 2013 on a high note.
The World title match with Big Show and Del Rio will be somewhat of a fresh pairing, which is always a good thing in WWE.
The Rock and Punk will have a great match just because they both are on a very high level of performance.
The tag title might end up changing hands. This will be about the 1000th time Rhodes Scholars are going to get a title shot and I say they are due.
Thanks for joining me for live coverage of tonight's WWE Raw and make sure to come back next week for coverage of the final Raw before the Royal Rumble.
Rocky keeps it classy and calls Vickie a biotch.
After the song he calls out CM Punk, who comes out without music. He and Heyman stand on the ramp and Punk holds the WWE title up high.
Rock puts over CM Punks 421 day reign. He then says Heyman has Twinkie tits. That will be trending in about five seconds.
Rock says he will beat Punk for the title and Punk runs to the ring and they start brawling at ringside.
Officials try to break them up. Punk breaks free and attacks The Rock again. They keep going at it. This is a straight up brawl. I love it.
It takes about a dozen guys to break them up and we see Arn Anderson and Finlay among those holding them back.
The show ends with everyone yelling at everyone else.
They are really pushing this 4 billion Raw views statistic. It is not as if 4 billion different people have watched the show, just that the show has been watches that many times by a lot of the same people over and over.
Rocky talks about how he looked when he first showed up in WWE and we see a pic of him as Rocky Maivia.
Rocky says he is going to sing a song to the tune of Heartbreak Hotel. This version is about Paul Heyman.
Rocky gives a shoutout to Dusty Hill from ZZ Top, who is at ringside.
The next song is about Vickie Guerrro and he asks her to come out to the ring so he can sing to her. She comes out on the ramp reluctantly.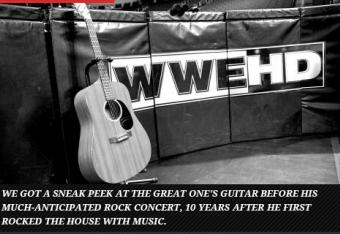 After the break, The Rock's music hits and he makes his way to the ring. We are six minutes away from the scheduled end of the show. Who wants to guess how long Rocky will go over the limit?
Cena vs. Ziggler Part 3
Langston gets in the ring and trades shots with Cena. Ziggler misses Cena with his briefcase and hits Langston.
Cena grabs Ziggler and hit the AA to get the pin and the win. He leaves the ring and celebrates while AJ watches from the top of the cage, screaming.
Winner: John Cena
That was a match with a few great spots and a lot of action. I enjoyed it a lot.
Cena vs. Ziggler Part 2
After the break we see Cena trying to escape again and Ziggler catching him. Ziggler knocks Cena from the top of the cage and Cena pulls Ziggler back down with him.
Ziggler hits a dropkick while both men are on the top rope and they both drop to the mat.
Ziggler runs Cena into the steel cage wall. Cena blocks the second attempt and then goes to work on Zggler with all his signatures.
Cena hits the 5 Knuckle Shuffle but Ziggler is able to pop up and almost escape over the top of the cage.
Cena tries for an AA and Ziggler breaks free and hits a superkick for a two count. Ziggler tries to crawl to the door and Cena grabs him.
Cena and Langston ends up playing tug o war with Ziggler and Cena wins, pulling Ziggler in for an STF.
WOW! Ziggler counters into a sleeper. This match is pretty good so far.Cena tries to climb up the cage with Ziggler on his back.
Both men fall to the mat and both try to escape opposite sides of the cage. Ziggler ends up changing his mind and he stops Cena from escaping.
Langstong slams the cage door on Cena's head and Ziggler gets a near fall. Cena goes over the top of the cage and kicks the door into Ziggler's head.
Langston uses a chair to prevent Cena from escaping and Cena goes back into the ring and gets hit with a Zig Zag for another near fall.
Ziggler goes up the wall again and Cena grabs his foot. He pulls Ziggler down to the mat. Ziggler runs up and hits a huge DDT from the top rope for a close two count.
That was awesome.
AJ starts losing her mind at ringside as both men lay in the ring. She starts climbing the side of the cage to get inside.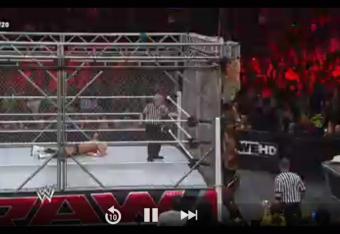 During the break, Langston stops Cena from escaping the cage.
Dolph Ziggler vs. John Cena Part 1
We come back from the break and Ziggler is making his way inside the steel cage for the final match of the evening.
Cena comes out and the bell rings. Ziggler goes for the door right away and Cena pulls him back in and locks in a headlock.
They get back to their feet and Ziggler tries to make it over the top of the cage, but Cena catches him again.
Cena hits a suplex for a one count. Langston is circling the ring as Cena holds Ziggler down with a headlock.
Ziggler ends up running Cena into the cage to take control and he hits a pair of neckbreakers to follow it up.
He goes for a third and Cena breaks free. Ziggler stills drops him for a two count. Ziggler lays Cena out with a right hand. Cena grabs Ziggler and tries for a slingshot, but Ziggler almost ends up escaping the cage instead.
Cena pulls him down and then tries to climb out himself. Ziggler makes it up to stop him and they trade shots on the top rope.
Cena ends up falling down and Ziggler gets crotched on the top rope as we head to a break.
AJ is backstage with Big E Langston talking to the camera about memorable WWE weddings.
Ziggler walks up and puts himself over and says he will give the greatest performance in the history of Raw tonight in his cage match.
We go to the ring and JR makes his way out to call the main event. Jim Ross gets a good reaction as he comes out to make this a four man booth.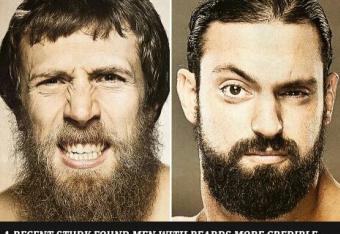 Daniel Bryan vs. Cody Rhodes
Cody gets the early advantage over Bryan and starts working over the knee. He keeps up the offense until Bryan grabs him into the No Lock and get the quick submission.
Winner: Daniel Bryan
That was really quick.
We go to a clip of Eve talking about losing hr Divas title. She apparently quit during the break while talking to Striker and says she has a reality show.
After the break we see Daniel Bryan coming out to the ring with Kane for a match with Cody Rhodes.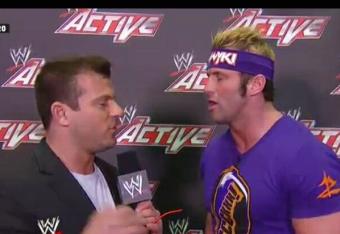 During the break, Ryder berates Striker for not watching the final episode of Z! True Long Island Story.
Miz tries to get Flair to do his old shtick and Flair says this is a PG show and he needs this job.
He ends up doing his whole catchphrase until Antonio Cesaro comes out with an American flag in his hands.
I find it funny that Cesaro has put the US flag on his trunks as well. Cesaro runs down Miz and Flair as he walks to the ring.
Miz gets hot-headed and defends Flair, saying he will take out Cesaro if necessary. Cesaro tries to walk away and Flair turns him around and hits some chops.
Miz hits the Skull Crushing Finale and then Flair teases a figure four. He invites Miz to do it instead and Miz locks it in on Cesaro.
Flair drops and elbow on his jacket because he is so excited. He keeps doing it after Miz lets Cesaro go and they end the segment with Flair's music playing.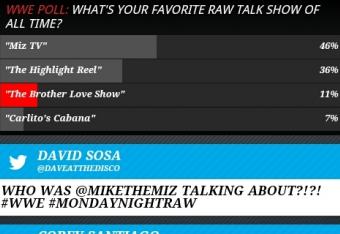 After the break we see Miz in the ring and he brings out The Nature Boy Ric Flair. Flair comes out looking dapper with his two hall of fame rings.
Miz talks about some of Flair's better moments on Raw. He asks what Flair's favorite moment is form his Raw career.
He says the night after he retired after having been beaten by Michaels. I guess he forgot wrestling in TNA for awhile.
Flair talks about Ryback and The Shield and Miz does his really thing. Flair answers back with some struts and woos. Miz says that was awesome and asks him to do it again.
They woo back and forth at each other for awhile. I don't know what the hell that was.
Miz throws to a montage of memorable voices.
We go backstage to see Matthews talking to John Cena about his steel cage match. Cena makes a Braden Walker reference out of nowhere.
Cena hypes his match with Ziggler before we head back to ringside to see Miz come out on the ramp.
He says he has a special guest for MizTV tonight. For some reason his music hits for a split second and then stops.
Miz does the Woooooo as he heads to the ring to indicate Flair is his guest.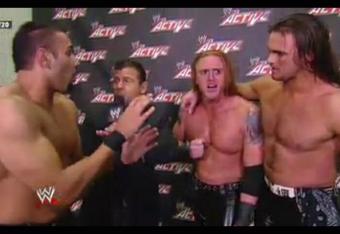 Sheamus vs. 3MB over the top rope challenge
JBL says this isn't fair, 3MB needs more people. The bell rings and they team up on Sheamus. He fights back a bit, but they keep beating on him.
They try and eliminate Sheamus, but he fights his way back into the ring only to get beaten back down to the mat.
Sheamus knock Jinder Mahal off the ropes to eliminate him and then he throws Drew McIntyre out as well.
He drops Slater. Slater avoids a Brogue Kick and ends up on the apron. Sheamus tries to pull Slater over the top rope and the other 3MB members pull Sheamus down.
Winner: Heath Slater
Slater and his partners celebrate in the ring. I am actually shocked they got the win
After the match Slater is on Drew's shoulders and Sheamus hits a Brogue kick to knock them down.
Sheamus stands tall in the ring to end the segment.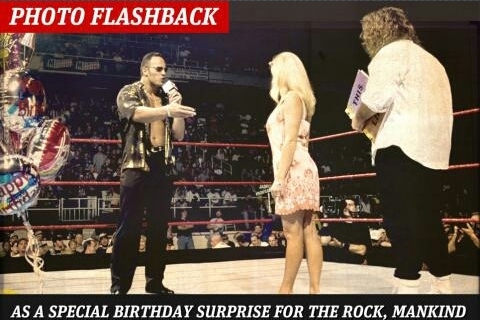 We get a montage of the best vehicular moment in Raw history after the break. This video is great!
Foley is talking to his kids on the phone after the break and The Rock walks up. Foley sticks out his hand and Rocky says he won't shake it.
They laugh and hug and Rocky congratulates him. They do a little Rock n Sock connection reference to a huge pop from the crowd.
Rocky drops some rhymes for Foley and then Vickie walks up and tells them to shut up. Vickie gets up in both guy's face.
They don't respond and she walks off. Foley asks why Rock didn't lay into her and Rock says there is a time and a place and to enjoy The Rock Concert.
Sheamús' music hits and he comes out for an over the top rope challenge.
Punk grabs a mic after the match and talks about The Rock. Punk puts himself over as the best in the world while talking about facts vs. opinions regarding him and The Rock.
I expected WWE to have more legend appearances at this point.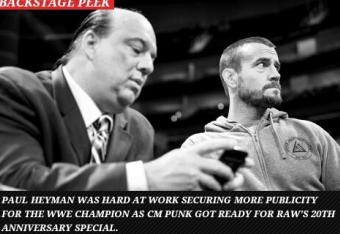 Brodus Clay vs. CM Punk
Punk is out next with Paul Heyman carrying his WWE title behind him. I hope this isn't a quick match. I want to see if Clay has the potential to be a main event star someday.
The bell rings and Punk tries a couple quick kicks. Clay corners him and hits a big shot to the gut and a shoulder block to send Punk out of the ring to regroup.
Clay keeps beating on Punk until he runs into a boot in the corner. Punk springboards in for a clothesline.
He grabs Clay by the head and drops him with a neckbreaker before mocking him with some dancing of his own. He picks up Clay for another neckbreaker.
Clay gets up and grabs Punk to throw him across the ring. Clay runs over Punk a few times before missing a big corner splash.
Punk hits a few well placed kicks before going up top for the Macho Man elbow. He locks Clay in the Anaconda Vise for the submission win.
Winner: CM Punk
That was about what I expected it to be.
After the break we get a flashback to McMahon and Donald Trump signing their contract for a hair vs. hair match.
Clay is out after the break for a match with CM Punk.
We got backstage to see Brodus Clay with Matthews, who shows a clip of CM Punk mocking Clay last week.
Clay says Punk needs to keep his mouth shut.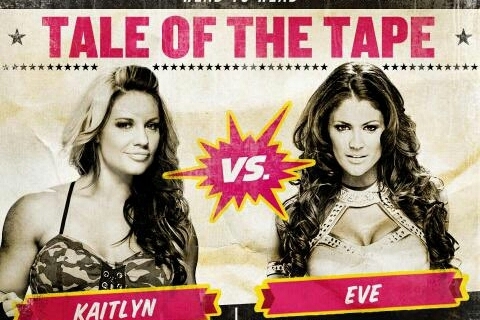 Kaitlyn vs. Eve for the Divas title
Eve makes her way out after the break. The bell rings and they lock up. Eve locks in a headlock and tries to take Katie down, but Katie block and turns it into an armdrag.
Eve goes outside to get some breathing room. She gets back in the ring and hits a couple kicks to Katie for a near fall.
Eve hits a running senton for another near fall. Eve locks in a leglock to the head of Kaitlyn and Katie makes it t the ropes to cause the break.
Katie comes back with some power moves and a few clotheslines. Katie drops Eve with the reverse DDT for a near fall.
Eve hits her neckbreaker for a two count of her own. The two go outside the ring and Eve throws Katie into the barricade.
Katie gets back in the ring and hits a surprise spear for a pin and the win.
Winner and new Divas champ: Kaitlyn
That was a decent Divs match and Katie finally got her Divas title.
Josh Matthews is in the ring with Ryback and he asks him about The Shield. Ryback brings up how they always cost him the WWE title.
He starts chanting Feed me Shield to end the segment. Next we get a montage of moments involving some odd superstars.
Nice. They even have clips of William Regal's Real Man gimmick. King plugs the Divas title match for after the break.
After the break we get a replay of what happened between Big Show and Del Rio from earlier.
Mick Foley's music hits and he makes his way out to the ring. Foley gets a cheap pop before The Shield's music hits.
Foley puts the mic down as the three men make their way through the crowd. As they get on the apron Ryback comes out to attack them.
He gets right in the ring with them and throws Ambrose and Rollins out of the ring. He takes out Reigns but the numbers game catches up to him.
Orton comes out to make the save, but he too gets taken down. Sheamus makes it even and all hell breaks loose.
Ryback ends up hitting Reigns with the Shell Shocked to send them running.
This article is
What is the duplicate article?
Why is this article offensive?
Where is this article plagiarized from?
Why is this article poorly edited?