The 2013 Australian Open got underway this week and whilst we're only one day through the first Grand Slam of the year, already we've seen some sparkling results from Melbourne, Australia.
Former World No. 1 Maria Sharapova and current World No. 1 Novak Djokovic posted comfortable victories whilst Venus Williams, David Ferrer, Li Na and several more stars began their Open campaign in style.
But what were the top wins and results from the opening day of action?
Let's have a look at some of the best wins so far.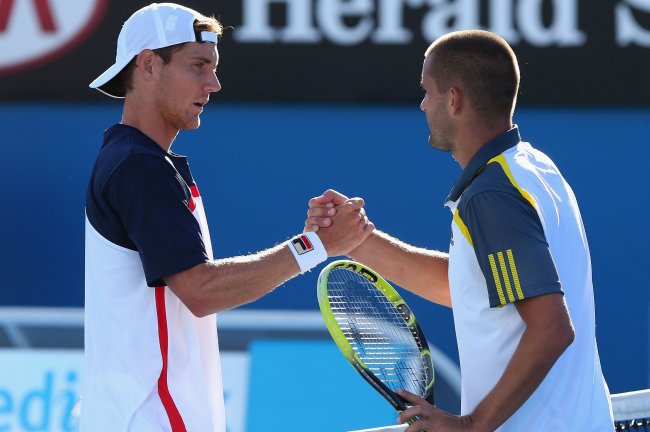 Quinn Rooney/Getty Images
Mikhail Youzhny [23] def. Matthew Ebden
Russian star Mikhail Youzhny came back from the dead to beat Australian hopeful Matthew Ebden in one of the closest matches of the first round.
Youzhny lost the first two sets 6-4 and 7-6 respectively to trail Ebden, but fought his way back to take the third 6-2 and push the fourth set to a tiebreak. And in a close and thrilling affair, it would be the 23rd seed who would emerge with a 7-6 set win to tie match at two sets apiece.
The Australian Ebden was continually pushed by the home crowd in the final set. But he simply did not have the answers to Youzhny, and eventually dropped the final set 6-3 in 44 minutes—totaling just under four hours for the match.
If Ebden's performance in the first round of the 2013 Australian Open is anything to go by, he is certainly a real talent to watch for the future.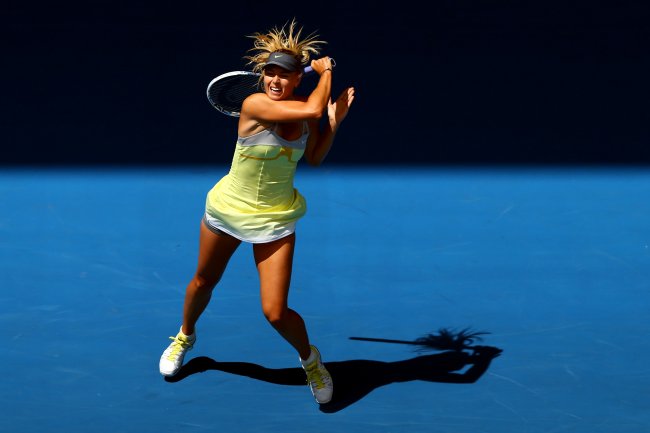 Ryan Pierse/Getty Images
Maria Sharapova [2] def. Olga Puchkova
From one close match to another, Maria Sharapova also kicked off her Australian Open campaign with a tight, tense match against Russian Olga Puchkova.
Well, maybe it wasn't quite that close.
The two-time finalist didn't even get out of second gear against her lowly opponent—finishing with a perfect 6-0, 6-0 match that took just 55 minutes to complete.
Sharapova smashed 18 winners compared to just four from her opponent en route to the dominant victory—the first shutout of the competition so far.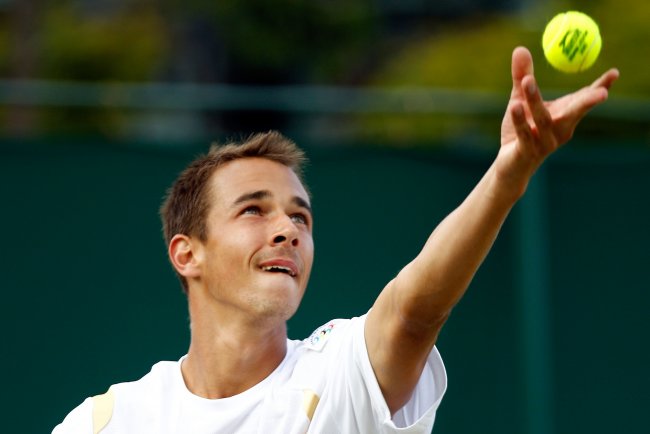 Paul Gilham/Getty Images
Edouard Roger-Vasselin def. Ruben Bemelmans
For me, the best win to take place on the opening day at the 2013 Australian Open is Edouard Roger-Vasselin's five-set epic over Ruben Bemelmans.
Having taken the first set, Frenchman Roger-Vasselin then lost the next two sets to his Belgian opponent—leaving him with much work to do in the final few sets if he was to pull off a remarkable Grand Slam victory.
He wasn't hitting the ball well and wasn't moving with the same efficiency that he was in the opening two sets. Yet he somehow clawed his way back to win the fourth set 7-5 and force a fifth and final set to decide the winner of this match.
Neither player gave an inch, and for over 95 minutes they played out one of the closest opening round matches seen at Melbourne in recent history. But it would be Roger-Vasselin who emerged with an 11-9 set win to give him a remarkable win over the heartbroken Bemelmans.
The Frenchman won over 200 points in chalking up his opening round win—nearly three times the points that Sharapova even played earlier.
What were the best wins from Day One of the 2013 Australian Open?
Comment below or hit me up on Twitter: Follow @dantalintyre