7 Fresh Opponents for CM Punk in 2013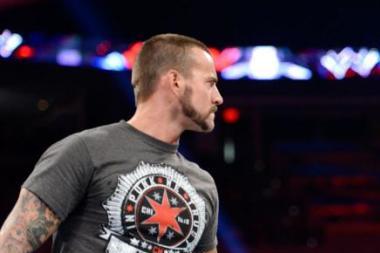 Photo courtesy of WWE.com
CM Punk has faced just about every major star in the WWE over the past couple of years.
He's gone head-to-head with Big Show, Dolph Ziggler, John Cena, Daniel Bryan, Chris Jericho, Randy Orton and a boatload of others. Now, he's preparing for a monumental match with The Rock.
But when Punk's feud with The Rock concludes and WrestleMania is in the rear-view mirror, he's going to need some new rivalries lto round out 2013.
Being that Punk has feuded with so many of the WWE's biggest stars, it might seem difficult to put him in feuds that have a fresh feeling to them.
At the same time, the WWE has had such a huge influx of new talent that we can plan on seeing Punk in plenty of brand new rivalries this year.
Here are seven fresh opponents for CM Punk in 2013.
Begin Slideshow

»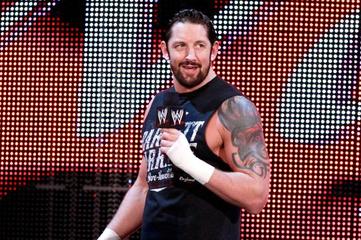 Photo courtesy of WWE.com
CM Punk and Wade Barrett developed a mini-rivalry sorts of late 2010/early 2011 that ultimately led to Punk taking over The Nexus.
But the feud never really took off like many thought it would and didn't even result in a pay-per-view match between the two.
Now, more than two years later, Punk has evolved into arguably the top performer in the WWE while Barrett seems to be working his way back up the WWE ladder.
Given that both men are currently working as heels, a rivalry between the two doesn't seem likely in the immediate future.
However, it's not out of the question that Punk turns babyface by the end of 2013 or that Barrett makes his way to the main-event picture, which could put these two on a collision course to have their first real feud.
As two of the company's top talkers and best overall performers, a clash between Punk and Barrett could be one of the most intriguing feuds of the year if creative makes it happen.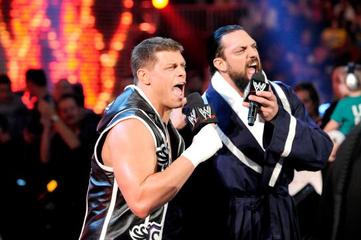 Photo courtesy of WWE.com
It's somewhat surprising to consider that, despite being on the main roster together for roughly six years, CM Punk and Cody Rhodes have never had a singles feud.
What makes it even more shocking is that most fans seem to agree that a feud between the two could be really great.
With Rhodes as one of the WWE's top upper midcard heels and Punk capable of working well with just about anybody, a feud involving these two is one of the top never-before-seen feuds the company has to offer.
Throw in Rhodes' tag team partner Damien Sandow, and things get even better.
Rhodes and Sandow are undoubtedly two of the WWE's brightest young stars, and as a duo that seems to be really close to becoming something special, a feud with Punk could be what takes them to the top.
Although Team Rhodes Scholars' pursuit of the tag team titles and the fact that Punk's a heel means that we may have to wait a while to see either Punk/Rhodes or Punk/Sandow, it's safe to say that either one of these rivalries would be a real treat to watch.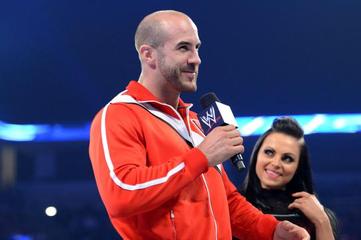 Photo courtesy of WWE.com
CM Punk vs. Antonio Cesaro would be a dream match for many.
Just like Punk, Cesaro earned quite the name for himself prior to joining the WWE and has now evolved into one of the most talked about superstars in the company.
Cesaro is quickly making a name for himself as an incredible performer, someone who can step in the ring with just about anyone (even The Great Khali) and put on an entertaining match.
Sound familiar?
Both Punk and Cesaro are so similar in so many ways, and even though they're both heels, they're so good that they're destined to cross paths at some point in the near future.
Punk vs. Cesaro has never happened in the WWE, but the more that we see Cesaro, the more it seems like he will join Punk at the top of the company one day.
If and when he does, a full-fledged feud between the two could be nothing short of incredible.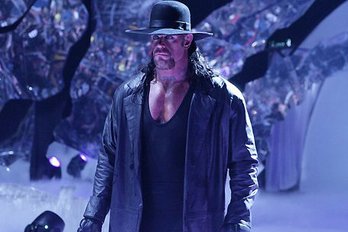 Photo courtesy of WWE.com
In late 2009, CM Punk and The Undertaker feuded over the World Heavyweight Championship on SmackDown, even facing off in a Hell in a Cell match.
I know many will say that this would make another Punk/Undertaker feud lose some of its appeal, but let's put things into perspective. That feud took place more than three full years ago.
Needless to say, a lot has changed since then.
Punk has evolved into the WWE's No. 2 superstar while Undertaker has slid into a role as a part-timer who only shows up for WrestleMania season.
While a rivalry between the two has indeed already happened, it would be significantly different this time around, with Punk a bigger star than ever and Undertaker's WrestleMania streak now at 20-0.
A 2013 Punk vs. Taker rivalry is something that looks like it could very well happen soon, and despite the fact that it's happened before, it will still seem like a fresh rivalry—one that just so happens to involve two major names.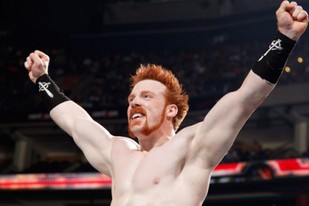 Photo courtesy of WWE.com
In 2012, CM Punk vs. Sheamus actually took place twice.
But both matches seemed to come out of the blue, with one taking place on the first episode of Main Event and the other being announced in the middle of a Raw episode for later in the show.
Neither match was part of an actual rivalry, and rather, they seemed to simply be a way for the WWE to try to draw in viewers for its shows.
Still, Sheamus vs. Punk is about as fresh of a main event-caliber feud as we'll get in 2013.
Punk is currently the WWE's top heel, and depending upon whom you ask, you could make a strong case that Sheamus is its No. 2 babyface, behind only John Cena.
So, naturally, a rivalry between two of the WWE's three or four biggest stars is one that seems like a lock to happen, and honestly, it should.
Sheamus and Punk both had fantastic years in 2012, but largely stayed away from each other because they were both holding World titles.
In 2013, that should and will change, and Punk and Sheamus might very well have one of the best rivalries of the year.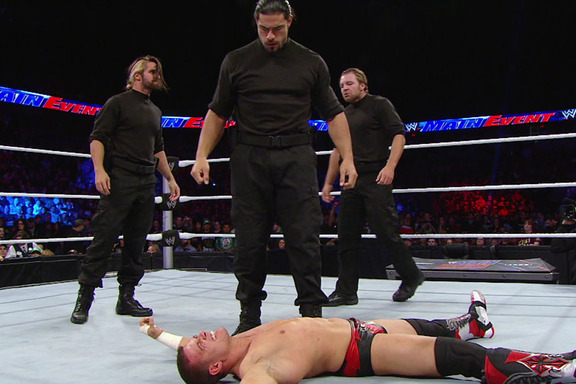 Photo courtesy of WWE.com
Ever since The Shield debuted at Survivor Series last November, many have assumed that the trio is aligned with CM Punk.
Whether that's true remains to be seen, but either way, expect Punk and The Shield to be involved in a major angle together at some point this year.
And when that does happen, you can also expect some potential dream matches to come out of it.
Roman Reigns is still a bit of wild card at this point, but he looks to have a ton of potential and could presumably put on a nice match and/or feud with Punk down the road.
Meanwhile, the potential of Punk vs. Seth Rollins and Punk vs. Dean Ambrose has had many fans drooling since before The Shield even debuted.
Punk, Rollins and Ambrose are all Internet darlings of sorts, and as three absolutely amazing in-ring workers, a potential Punk/Ambrose or Punk/Rollins match is something that could be phenomenal if and when it goes down.
The WWE is really onto something here with The Shield, and there's a very good possibility that Reigns, Rollins and Ambrose all break out and become main-event stars.
Perhaps Punk, whether as a rival, mentor or both, helps get them there.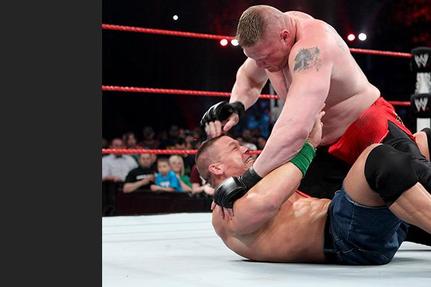 Photo courtesy of WWE.com
There have been plenty of "Paul Heyman guys," but perhaps none bigger than Brock Lesnar or CM Punk.
Lesnar immediately took the WWE by storm upon his debut roughly a decade ago, and Punk has done the same over the last couple of years.
Now, Punk is aligned with Heyman while Lesnar is off TV for the time being, but is maybe less than a month away from making his way back into the storyline mix.
So, the question is: What happens once Heyman's top two clients are on TV at the same time?
Immediately, the WWE is presented with a very interesting scenario here that could see Heyman and Lesnar battle it out in a clash of two "Paul Heyman guys."
A lot of this depends on what the WWE wants to do with both guys at WrestleMania and/or Lesnar's willingness to stay with the company past that pay-per-view.
But if the creative team decides to go this route, it would obviously be a major match.
Punk and Lesnar are two "Heyman guys" from two different eras, so they've never crossed paths.
Does that change in 2013?
Drake Oz is a WWE Featured Columnist for Bleacher Report. Follow him on Twitter!