Last week, FIFA announced their Team of the Year for 2012, and the makeup of the team was as follows:
Goalkeeper: Iker Casillas (Real Madrid)
Defenders: Dani Alves, Gerard Pique (both Barcelona), Sergio Ramos, Marcelo (both Real Madrid)
Midfielders: Andres Iniesta, Xavi Hernandez (both Barcelona), Xabi Alonso (Real Madrid)
Forwards: Lionel Messi (Barcelona), Radamel Falcao (Atletico Madrid), Cristiano Ronaldo (Real Madrid)
I've been talking about this with my friends over the last few days, and we've been wondering whether the fact that there are no England-based players in that XI indicates that the standard of players in the English Premier League has dropped.
For what it's worth, we don't think so.
In a few of the positions in that starting XI, you could make cases for several England-based players, and others around Europe, to be included.
Granted, some of the players in La Liga are absolutely exceptional.
That's why teams like Barcelona and Real Madrid score so many goals, and why other sides, like Atletico Madrid, are making decent progress, season after season.
However, the English Premier League is arguably a more competitive league overall than any other in Europe, and possibly in the world.
Here are four other players who could easily have made the XI that FIFA announced last Monday, starting with a forward.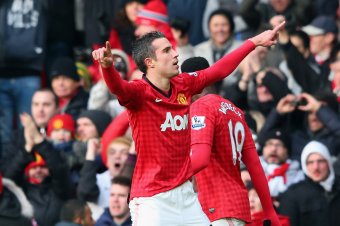 Alex Livesey/Getty Images
I think the only reason why Robin van Persie wasn't included in the FIFA World XI is because Messi, Falcao and Ronaldo scored 120 league goals between them last season.
Van Persie has been nothing short of phenomenal over the last 18 months or so, and he's proving to be one of the best strikers in the world.
Even changing clubs this summer hasn't affected him.
He moved from Arsenal to Manchester United for a transfer fee of £24 million, and he's almost repaid every penny of that fee.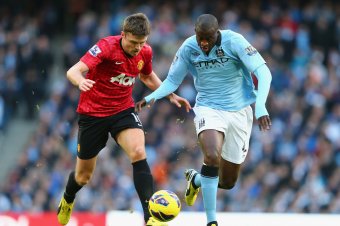 Clive Mason/Getty Images
We'll stay with the Premier League and look at one of Manchester City's midfielders, Yaya Toure.
The big Ivory Coast midfielder was sensational last season as Manchester City won their first title in years.
He's a big, strong, powerful lad who dominates the midfield more often than not.
Don't let his size fool you; he's not just a lanky footballer.
He's skilful on the ball, he can pick a pass out and he chips in with his fair share of important goals too.
Including Xavi and Iniesta is a given because they're just awesome players, but Yaya Toure could easily have been involved and arguably had a more consistent 2012 than Xabi Alonso.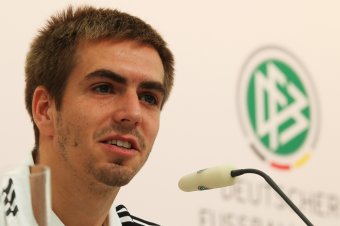 Joern Pollex/Getty Images
We're getting towards the defensive side of things now, and how Bayern Munich's Philipp Lahm didn't make the World XI, I'll never know.
The German is one of the most consistent players anywhere in the world and has been over the last three or four years.
I genuinely don't think I've ever seen him have a bad game.
He's the model professional, and you never hear a bad word said about him.
He's defensively sound, he can get forward, and like Yaya Toure, he can chip in with a goal every now and then as well.
That's even more remarkable when you consider that he's able to play at either left or right back, which very few defenders can do with Lahm's high level of consistency.
It's mystifying to think that players like Dani Alves and Marcelo got in ahead of Lahm.
This is just my opinion, but I don't think Alves or Marcelo were more consistent (or had better seasons) than Lahm last year.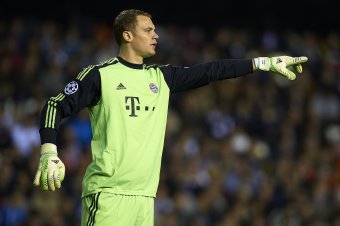 Manuel Queimadelos Alonso/Getty Images
In terms of goalkeepers, you could make a case for Manuel Neuer to be included instead of Iker Casillas.
He's already kept 11 clean sheets so far this season and was instrumental as Bayern made their way to the Champions League final last season.
His presence alone makes him stand out, and he also broke Oliver Kahn's record of most consecutive Bundesliga clean sheets last year.
It's not just those four players I've picked who could have been included in the FIFA World XI.
You could also make a case for the likes of Andrea Pirlo, Bastian Schweinsteiger, Marco Reus, Gareth Bale, Joe Hart, Vincent Kompany, David Silva, Mario Gomez and so many more players—but we're forgetting one key thing.
The FIFA World XI is voted for by FIFPro professional players, and clearly they thought that more La Liga players had exceptional seasons than those based elsewhere.
That's fine.
It's their opinion, and it doesn't mean they're right or wrong, but for what it's worth, I think there were players outside of La Liga who had exceptional years in 2012 and deserved a place in the World XI more than some of those who were picked.
To answer my question, the standard of the English Premier League has far from dropped.
It's arguably better than it's ever been, but the standard of footballers across the world is so good that it's tough for fans to objectively pick their best World XI, never mind the professionals.