Breaking Down How Much Each QB Should Be Trusted in NFL Conference Championships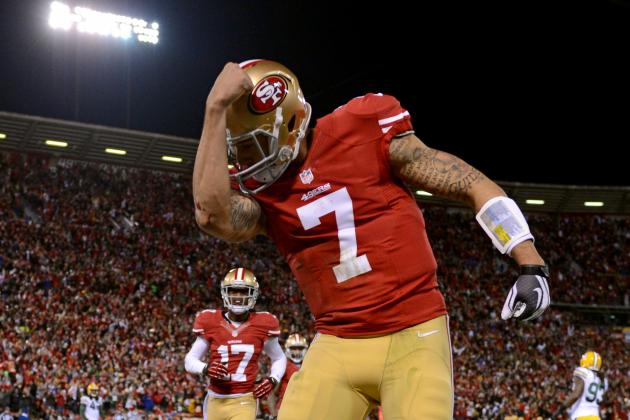 Harry How/Getty Images
Could Colin Kaepernick be the best remaining quarterback in the NFL playoffs?
As we saw in the divisional round of the NFL playoffs, quarterbacks are ultimately going to decide the outcome of games. This is going to be even more true as we head into the conference championship games.
With Colin Kaepernick and Matt Ryan making their first trips to the conference championships, our trust has yet to be earned fully on the NFC side of the playoffs. However, both quarterbacks looked fantastic in their respective divisional matchups and gained our trust with exceptional performances.
In the AFC, we have a rematch of last year's game between Tom Brady and Joe Flacco. These two quarterbacks are extremely familiar with each other, and both should have plenty of confidence heading into Sunday's game.
Today we are going to break down just how much trust we have in each quarterback heading into the conference championship games. We'll factor in playoff performances from recent seasons, as well as how well each quarterback has played through the first two rounds of the playoffs.
Begin Slideshow

»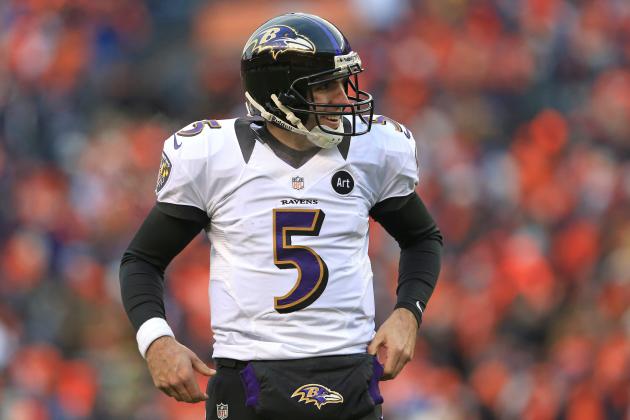 Doug Pensinger/Getty Images

Amount of Trust: Very Little Trust
Yes, Joe Flacco is a starting quarterback in the AFC conference championship for the second straight season, but that doesn't make us any more trusting of him.
In the two conference championship games that Flacco has played in, he has completed only 53 percent of his passes with two touchdowns and four interceptions. While he has been playing much better in these playoffs (five touchdowns and zero interceptions), this big game has always been Flacco's Achilles heel.
To make matters even worse, the Baltimore Ravens have to travel to take on the New England Patriots. Not only are the Patriots much better at home (6-2 during the regular season), but Flacco has had his struggles on the road this season.
In his eight road games, Flacco went 4-4 while completing only 56.9 percent of his passes with seven touchdowns and five interceptions. Compare that to his 62.2 percent completion percentage, 15 touchdowns and five interceptions at home, and it is easy to see that Flacco would much rather be in Baltimore for this big game.
When combining all these factors, our trust in him is the lowest of the remaining starting quarterbacks.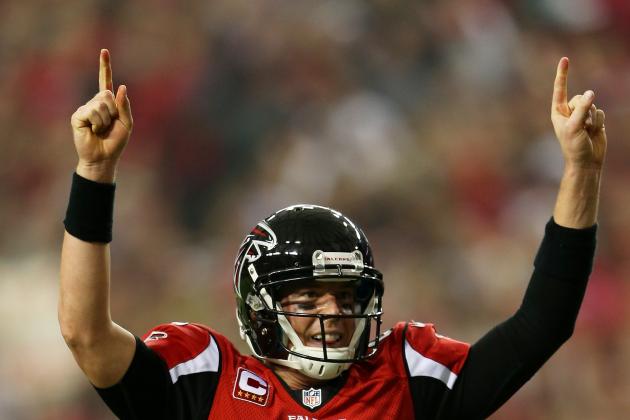 Mike Ehrmann/Getty Images

Amount of Trust: A Little Bit of Trust
Before Sunday's win over the Seattle Seahawks, Matt Ryan had failed to win a playoff game. He had lost his three first playoff games by a combined score of 102-47.
However, now that Ryan has won his first playoff game, he is beginning to gain our trust as a playoff-caliber quarterback. He was simply fantastic against the Seahawks, as he threw for 250 yards, three touchdowns and led a game-winning drive.
The biggest issue with Ryan gaining more of our trust is the fact that he has to play the San Francisco 49ers in the conference championship. As the 49ers showed last week against Aaron Rodgers, they appear quite capable of slowing down even the best offenses in the league.
Of course, the trio of Roddy White, Julio Jones and Tony Gonzalez will be extremely difficult to stop, but this game will ultimately be decided by how well Ryan plays. If he struggles, like he has done in past playoff games, the Atlanta Falcons could once again lose a playoff game in their home stadium.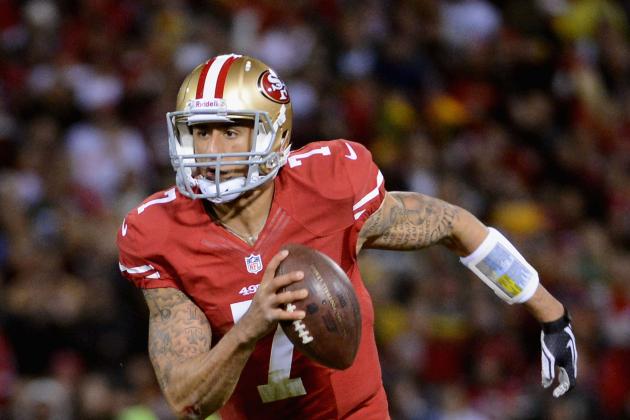 Harry How/Getty Images

Amount of Trust: Quite a Bit of Trust
Could it be possible that Colin Kaepernick is the most talented quarterback left in the NFL playoffs? After his four touchdowns and 444 yards of total offense in the divisional round, it is certainly possible that Kaepernick is the best remaining quarterback.
What separates the second-year quarterback from the other QBs in the playoffs is his incredible ability to make plays with his legs. His 181 yards on Saturday against the Green Bay Packers was an NFL single-game record for rushing yards by a quarterback.
This certainly helps our trust in Kaepernick because of how he can make something out of nothing. Despite the fact that Sunday's game will be only his second playoff game, his ability to gain massive chunks of yards on the ground to keep drives alive makes him easier to trust.
Also, the Atlanta Falcons simply don't have the personnel to slow down Kaepernick or the weapons that surround him. He should be able to get into an offensive rhythm from the beginning of the game and keep it up for four quarters.
Look for Kaepernick to be just as impressive in his second playoff game as he was in his first.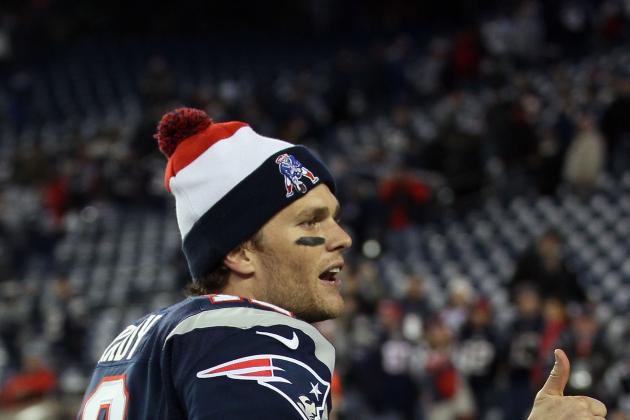 Elsa/Getty Images

Amount of Trust: All the Trust in the World
When you're looking for the quarterback you want leading your team in the playoffs, you don't have to look any further than Tom Brady. His past experience, combined with his stellar play during the regular season, gives us all the trust in the world in Brady's abilities.
He earned his 17th career playoff win against the Houston Texans, which just happens to be an NFL record. A win on Sunday and Brady will play in his sixth Super Bowl, another NFL record. And with a win in the Super Bowl, Brady will join Joe Montana and Terry Bradshaw as the only quarterbacks with four Super Bowl victories.
Needless to say, Brady is going to be extremely motivated against the Baltimore Ravens this weekend. Not only will he be looking to make NFL history, he'll be looking to avenge an early loss from the regular season.
While the loss of Rob Gronkowski due to a broken forearm will hurt Brady and the New England Patriots offense, it won't be enough to slow down Brady from adding to his already impressive career. He's certainly done enough in his past to earn our trust, and there is no reason for it to waiver now.