5 Reasons the Portland Trail Blazers Are Better Than Expected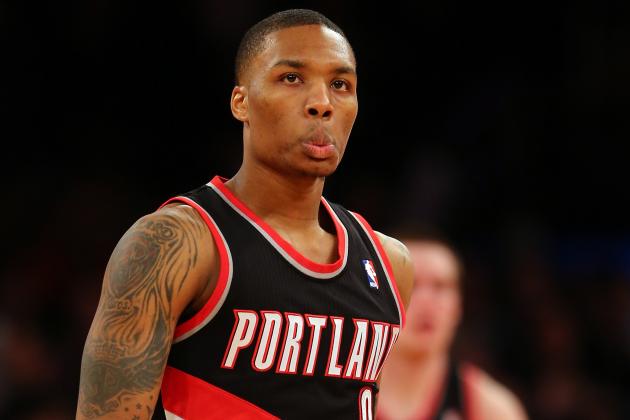 Elsa/Getty Images

Before the season began, could you name three national pundits who had the Portland Trail Blazers with a better record than the Los Angeles Lakers after two-and-a-half months?
The Blazers have been much better than expected during what was supposed to be a rebuilding year.
Before the season began, fans were anything but optimistic about this team's chances.
The Blazers had just committed to giving the reins of the team over to a rookie point guard, they were still paying Brandon Roy to stay away and they had just re-signed J.J. Hickson to a one-year deal to man the middle, effectively giving them the smallest frontcourt in the league.
But the stars aligned and this team is riding its starting unit straight to a playoff berth.
Here are the five biggest reasons why the Blazers are better than expected.
Begin Slideshow

»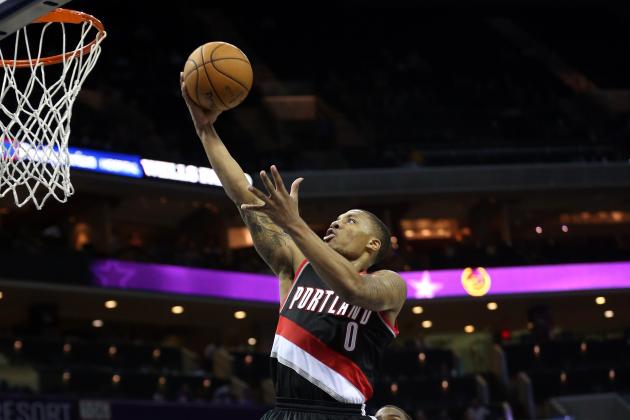 Streeter Lecka/Getty Images

Before the season began, most Portland fans had realistic expectations for their point guard.
The consensus around town was that if he had a solid season, they would be happy.
But right out of the gate, Lillard showed that he was not content to play like a rookie, dropping 23 points and 11 assists on the Lakers.
From there the legend of Lillard spread, as he has averaged over 18 points and six assists per game.
He has had game-winning shots, he has had highlight-reel assists and most importantly he has brought excitement back to the Rose Garden.
This team is squarely in Lillard's hands and the fans couldn't be happier about it!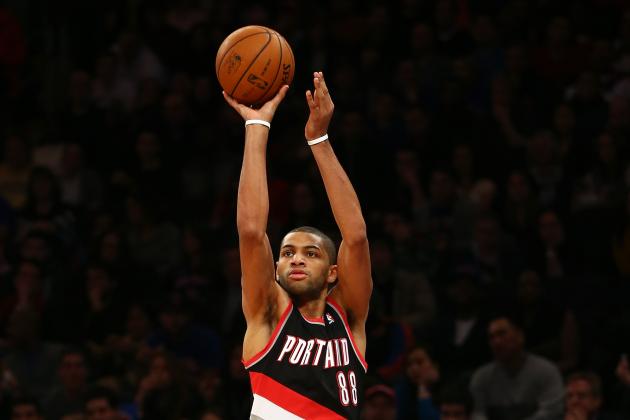 Elsa/Getty Images

Since I first arrived in Portland in 2008, I have heard about the legend of Nic Batum.
People were raving about him, saying that the French swingman was destined to be the next Scottie Pippen.
Obviously, those folks also thought Brandon Roy was going to be the next Michael Jordan and Greg Oden was going to be the next Shaquille O'Neal, but that is beside the point.
Everyone was certain that Batum was destined for greatness.
To me, Batum looked like a poor man's Tayshaun Prince. He was long, athletic and talented, but I just didn't see why everyone was so stoked about this guy.
Well, Batum fans, here is your vengeance.
One of the biggest reasons for the resurgence of the Blazers has been Batum's skilled play. He is playing stellar defense on the perimeter and provides a nice option for Lillard on the fast break.
But the real story has been his offense in the half court. Batum is knocking down threes (36 percent for the year) and slashing to the hoop.
He is scoring a career-high 16.8 points per game to go along with 5.7 boards and just over four assists per game.
The even better news is that Batum is only 24 and is just scratching the surface of his ability.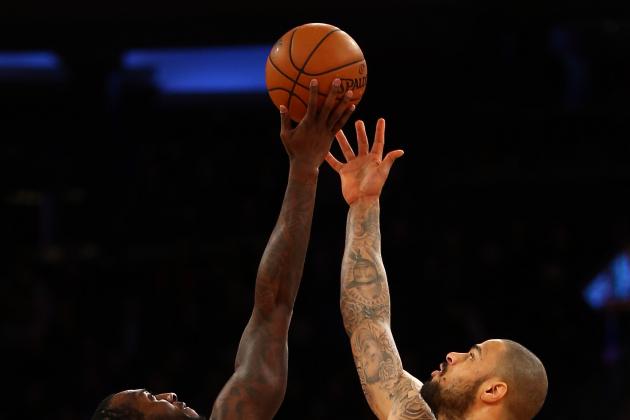 Elsa/Getty Images

When Portland acquired J.J. Hickson last year, most folks thought of him as a one-year rental.
But after the season, the market for Hickson was weak and the Blazers were able to re-sign him for $4 million for one season. At the time that looked like a good deal. Right now, that is looking like the steal of the offseason.
Hickson is a severely undersized center, but he makes up for it with energetic play and great instincts.
Currently, Hickson is tied for fifth in the league with 10.9 rebounds per game.
More importantly, he is providing a physical presence in the post and taking a ton of pressure off of LaMarcus Aldridge.
It is safe to say that there is no way that the Blazers are going to be able to re-sign him after this year to a meager $4 million per season.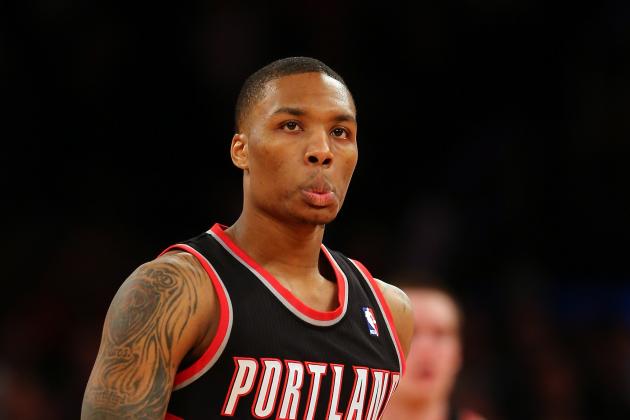 Elsa/Getty Images

When looking at the team statistics of the Blazers, very few things stand out. This is not a team that scores a ton, their team defense is in the bottom third of the league and their field-goal percentage is near the league low.
They don't get a ton of rebounds, steals or blocks.
But they don't turn the ball over.
The Blazers are currently 12th in the league with just over 14 turnovers per game. But they are trending up and they could be in the top five when the season ends.
A big part of this, obviously, is their better-than-anticipated point guard play.
But this is also a testament to a very half-court oriented team that rarely takes chances.
Now, this type of play doesn't always translate to high attendance numbers, but it is exactly what you need in the playoffs.
Every year, we see teams that rely too much on the full-court game get demolished in the playoffs. But the way that this Blazers team is built, they should be a scary team come April.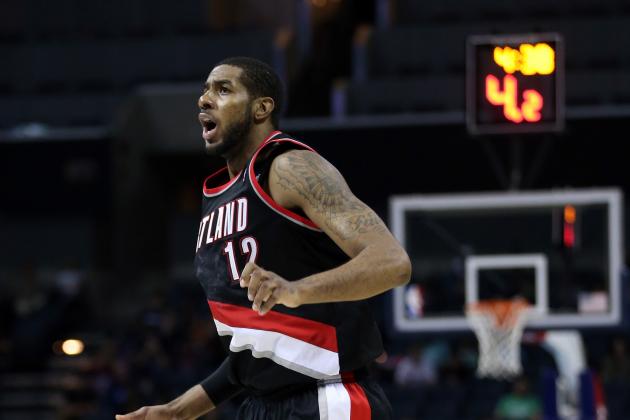 Streeter Lecka/Getty Images

When Portland swapped Tyrus Thomas for LaMarcus Aldridge on draft night six years ago, there were some who were less than excited about the prospect.
After all, Thomas was known for rim-shattering dunks and amazing athleticism and Aldridge was thought of as a somewhat undersized power forward who needed to add weight. But after a somewhat underwhelming rookie season, Aldridge has taken off. Over his last three seasons, he has averaged over 20 points per game.
What is great about Aldridge is that he does this in a myriad of ways. He can score with his back to the hoop, on the perimeter and on either elbow.
The development that should have all Blazers fans drooling is just how well Aldridge has taken to the pick-and-roll game.
Damian Lillard is your classic pick-and-roll point guard. He has the quickness to get to the hoop on the show, but more importantly he can step back and drill the three-pointer like few can in this league.
Aldridge has become such a valuable weapon as the picker. Because of his great range, Lillard can dish back to him and Aldridge can drill the 18-footer.
Additionally, Aldridge has the quickness and athleticism to roll to the hoop after the pick, making this a nearly unstoppable combination.
This season, Aldridge has taken the next step toward becoming an elite big man—he is playing defense. Sure, part of this comes from the fact that Hickson is undersized, but Aldridge is on pace to have his best season in blocks, and his defensive rebounds are over a board above his career average.
Aldridge is stepping up and this is a huge reason for the Blazers' success.