WWE Raw: Potential Spoilers, Rumors, News and Preview for 20th Anniversary Show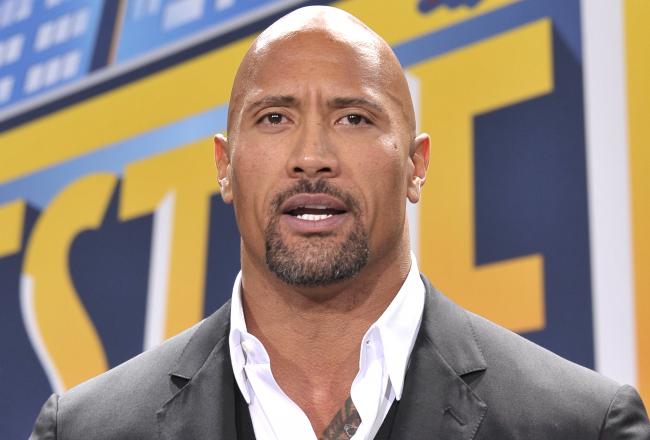 Michael N. Todaro/Getty Images
It's hard to believe that 20 years ago the WWE aired the first episode of the company's flagship show, Raw.
Here we are two decades later and the WWE brand is as strong as it has ever been.
What are YOU most excited for?
The last 20 years of success, failures and longevity prove that the
WWE
will blow out the anniversary show just like they did with Raw 1,000, and thank the fans that made this success possible.
Many in the wrestling business complain about Vince McMahon because of the way certain stars are pushed or the way other talent is underutilized, but he has put on a quality show every week for almost a quarter century.
That's impressive and deserves a serious party; good thing the WWE is blowing this show out!
Where: Toyota Center, Houston
When: Monday, Jan. 14 at 8 p.m. ET
Watch: USA Network
Possible Spoilers
Stone Cold Steve Austin in the House?
After not showing up to the 1,000th episode of Raw this summer, the belief around the wrestling world is that the WWE has something big planned for Stone Cold Steve Austin and the 20th anniversary show.
It is unclear what role Austin would play when he comes back out, but if he is healthy (knee surgery in July), the fans should expect plenty of vintage Stone Cold in the ring, on the mic and hopefully stunning Mr. McMahon, CM Punk or both.
Source: F4WOnline via Wrestling Inc.
Undertaker to Make His Return to WWE
Undertaker hasn't seen since his appearance on Raw 1,000 with his brother Kane, and the WWE is ready to call on the Deadman again for the 20th anniversary show. With the Undertaker hailing from Texas, the trip to the venue and his availability for this episode of Raw shouldn't be an issue.
With no holdups and plenty of storyline tension to tease for the road to WrestleMania 29, not only is there are good chance that Undertaker could be in the building Monday, his possible opponent for April's marquee show could be teased as well.
Source: Wrestling Observer Newsletter via Wrestling Inc.
CM Punk's Tirade
Current WWE Champion CM Punk has proven over his time as the title holder that he is one of the best in the ring and on the mic, but with a real test against The Rock at the Royal Rumble and the possibility that he will drop the strap, the champ is getting desperate.
Question on Everyone's Mind: Will Punk Drop Another Pipe Bomb?
If the plan is for Punk to drop the title to The Rock at the Rumble—we can't forget that it was The Rock's return to face Cena at WrestleMania 28 that caused the original pipe bomb—the WWE Universe should expect Punk to spit venom with no fear of repercussions.
Hype Meter: 5 out of 5 Promos With Nothing to Lose
When Punk is given a microphone and can find a reason to have a legitimate gripe with something, there is always a chance for an amazing segment. Add in all the returning veterans that could get into a verbal duel—someone like Stone Cold or Ric Flair—and Monday will be Punk's best chance to shine.
WWE Rumors: Ric Flair and CM Punk Set for Confrontation? (Wrestling Inc.)
The Rock Concert
While this segment is not for every fan in the WWE Universe, the sophomoric jokes and entertaining song choices are just a way for The Rock to get the fans laughing and having a good time. As long as fans don't watch this segment with jaded eyes, it will be enjoyable for all.
Question on Everyone's Mind: Will The Rock Make This Segment Fun Again?
The Rock has done these concerts for years, and he even did it last year on the road to WrestleMania 28 against Cena. While last year's promos from The Rock weren't his best, his edition of the concert segment was very entertaining.
Hype Meter: 4 out of 5 Vintage Rock Concerts
There is no doubt that the WWE Universe will have catchphrase after catchphrase—everything from "Know Your Role" to "Cookiepuss"—thrown their way via lyrics, but this segment will be about building legitimate tension between Rock and Punk. They will achieve their goal.
WWE News: Rock Concert Preview (WWE.com)
Team Hell No's Follow Up with Dr. Shelby
It has been a long time since we saw Team Hell No's anger management coach on WWE TV, but the 20th anniversary of Raw marks the return of the man Kane and Daniel Bryan fear the most; Dr. Shelby.
Question on Everyone's Mind: Will Dr. Shelby Make the Fans Laugh Again?
There was a time not so long ago when this storyline took over WWE programming and captivated the fans, but Dr. Shelby disappeared from television as the tag team continued to be dominant and win the titles. We need the Doc back in our lives.
Hype Meter: 4 out of 5 Legitimately Entertaining Tag Team Storylines
This was the angle that made the fans care about tag team wrestling once again, and a refresher course on why the WWE Universe should be thankful to these three men for saving one of the best divisions in wrestling is much needed.
WWE News: Dr. Shelby's Four Month Evaluation of Team Hell No (WWE.com)
For more wrestling talk, listen to Ring Rust Radio for all of the hot topics you just can't miss (some language NSFW).
This article is
What is the duplicate article?
Why is this article offensive?
Where is this article plagiarized from?
Why is this article poorly edited?