World Football's 10 Defenders Who Can't Be Beat
Valerio Pennicino/Getty Images

Whilst much is made of the glorious goal scorers in world football, several defenders exist around the globe that are simply world-class at their trade.
Try as you might, you simply just can't get past several defenders in the world today; here's a snippet of some of the top defenders in the game today.
As with most lists, this is by no means exhaustive and offers a selection for some of the best defenders in world football today, though opinions will no doubt vary. Feel free to make your selections and inclusions in the comments section below.
Here are the 10 defenders in world football who you just can't beat.
All statistics courtesy of WhoScored.com
Begin Slideshow

»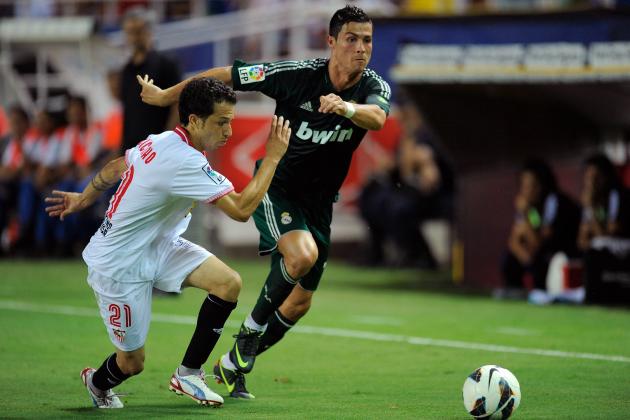 Denis Doyle/Getty Images

Kicking off our list here is Cicinho, who has been one the top tacklers in world football this season playing for Spanish club Sevilla.
The Brazilian averages a staggering 4.5 tackles per game as well as 2.1 interceptions this year, and has been so far excellent in defense—particularly for a man who comes in at just 170 cm tall.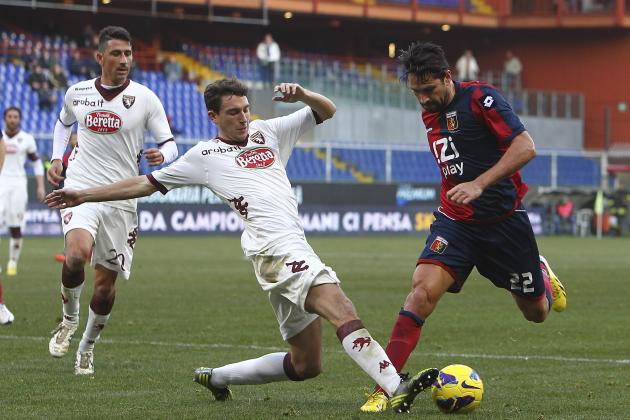 Marco Luzzani/Getty Images

Few players boast the tackling record that Torino star Matteo Darmian has this season—averaging a staggering 5.2 tackles per game for the Italian club.
Torino currently sit worse than mid-table in the Italian league but have conceded the fifth-fewest goals all season—largely in part to the defense work fulfilled by their defense, of which Darmian is a part.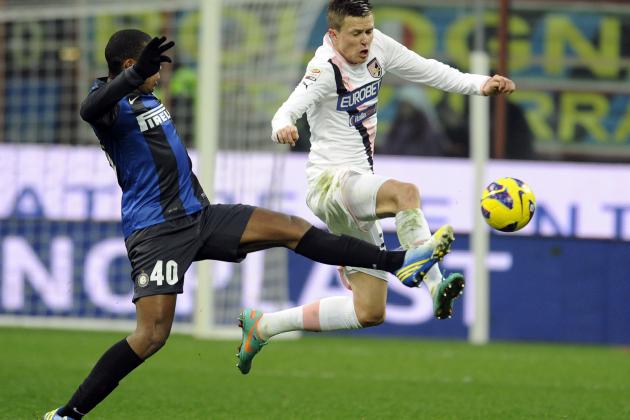 Claudio Villa/Getty Images

Staying in the Serie A for the moment, Inter Milan defender Juan Jesus has also been an unmovable force this year—dominating at the back of the Italian giant.
Juan averages a solid 3.9 tackles per game and 2.2 tackles, but has also been responsible for over six clearances per game on average this year. The 21-year-old has also only allowed one successful dribble against him per game—a very good record for any defender in world football.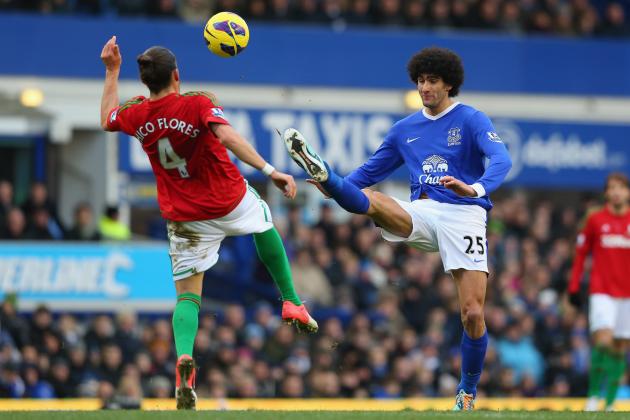 Alex Livesey/Getty Images

Swansea City have surprised many in the Premier League with their strong play, and whilst the likes of Michu will gather plenty of attention and accolades, credit must also be given to the Swans defense and in particular, players like Chico.
The Spaniard Chico averages 3.4 tackles and 3.4 interceptions per game—league-high numbers—and also makes nearly 10 effective clearances per game. He is beaten on an average of just 0.6 times per game and has certainly been huge for Swansea this season as a result.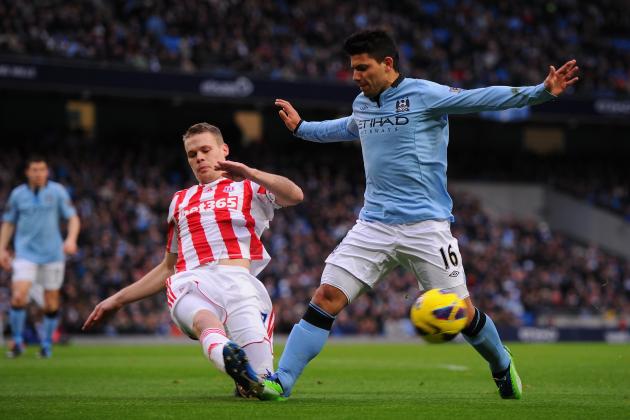 Michael Regan/Getty Images

Numbers do not do justice to how tough Stoke City defender Ryan Shawcross is to get past—particularly in terms of the physical nature he brings to his game.
The 25-year-old averages 1.9 tackles and 1.2 interceptions per game, but is beaten an average of 0.4 times per game this year and will always put his body on the line for the Potters.
Shawcross has blocked a league-high 1.3 shots this season and is simply incredibly difficult to get past without him aggressively chasing you down.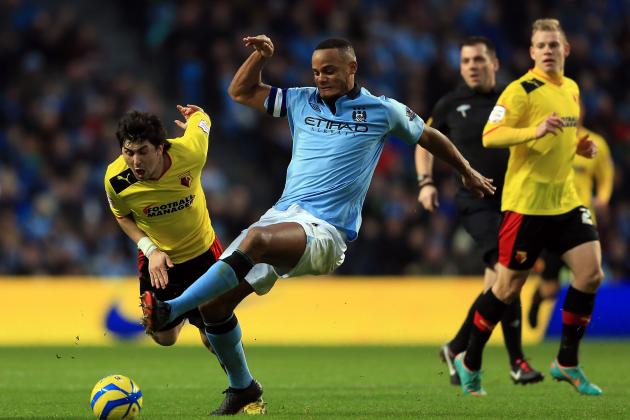 Richard Heathcote/Getty Images

Hard not to include Manchester City captain Vincent Kompany on any list of tough-to-beat defenders, for that is the very thing that the Belgian international prides himself on.
Kompany averages 0.5 blocked shots, 2.2 tackles and 1.7 interceptions per game this season, but perhaps his greatest achievement has been in the dribbles or times beaten that he has allowed this year—just once in every 10 games.
Very, very strong in the air, Kompany is a great defender and leader and one of the ideal men to have at the back in any football team.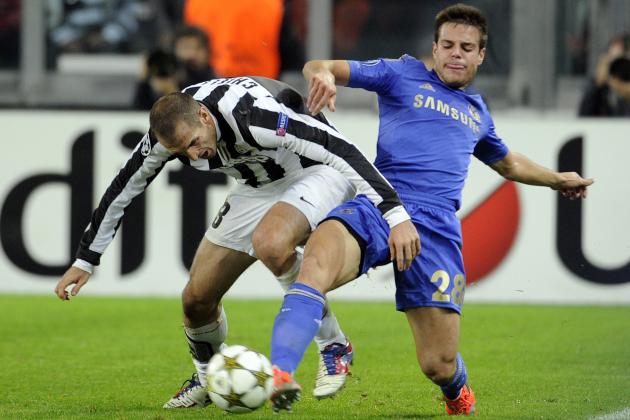 Claudio Villa/Getty Images

Juventus defender Giorgio Chiellini was perhaps a little unlucky to miss out on selection in the FIFA World Team of the Year recently, particularly when you look at his current numbers this season in addition to the success that he had last year.
Chiellini averages over three tackles and three interceptions per game in the 2012-13 season and is beaten just once in every five games. These are remarkable numbers that see him receive the second-highest rating for a defender in world football this year.
He was integral behind Juve's domestic triumph this year and is key to both their Serie A and Champions League dreams this season also.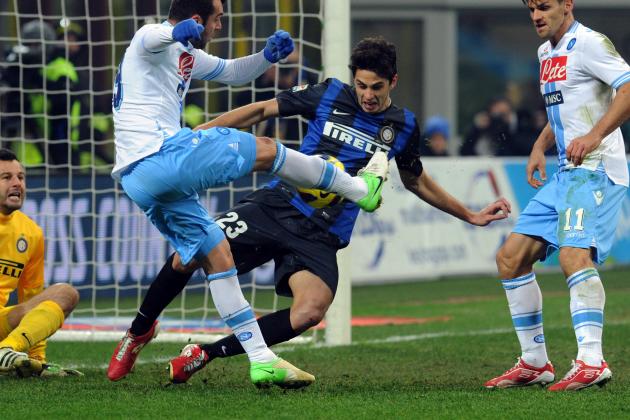 Dino Panato/Getty Images

The defender with the highest average match rating in world football this year is Inter Milan's Andrea Ranocchia, and looking at his numbers, it's easy to understand why.
We're talking 4.3 tackles, 3.5 interceptions, 8.8 effective clearances and 1.2 blocked shots—on average every game this season.
By comparison, Ranocchia has a higher average match rating than the likes of Cristiano Ronaldo, Robin van Persie, Edinson Cavani or Radamel Falcao.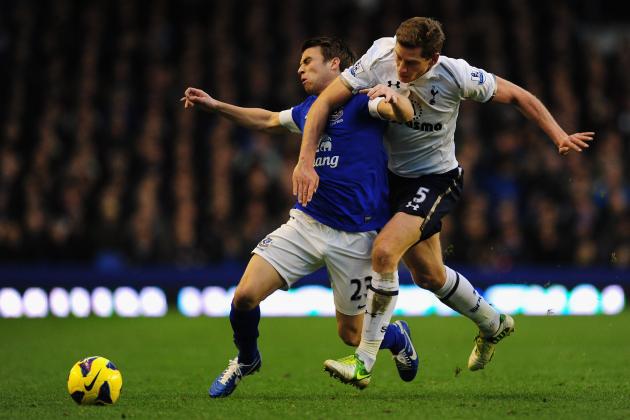 Stu Forster/Getty Images

Jan Vertonghen cost Tottenham Hotspur just £10 million to buy over the summer transfer window, and this season, he's definitely been worth every single cent of that amount.
The leadership and strength that the Belgian international brings to the Spurs lineup is second to none, and his three tackles and interceptions per game are also duly noted by many around the league.
He too averages being beaten less than once per game and has one of the league's highest effective clearance rates, with an average of 8.4 per game.
Andre Villas-Boas has done very, very well with Vertonghen, who is surely making his case for being the future captain of the club.
Dean Mouhtaropoulos/Getty Images

When your transfer fee is more than €40 million, it's hard not to have big expectations placed upon you for the year ahead.
Yet despite that, Thiago Silva has done very well at French club Paris St. Germain so far and will continue to be key in both their Ligue 1 and Champions League ambitions later on in the season.
Silva averages 2.3 tackles and interceptions per game as well as a blocked shot and is beaten just once every two games—something that will continue to prove itself to be very valuable throughout the remainder of the 2012-13 season.
Who do you think are the toughest defenders to beat in world football?
Comment below or hit me up on Twitter: Follow @dantalintyre