Should WWE Pay Tribute to Deceased Superstars at WWE Raw 20th Anniversary?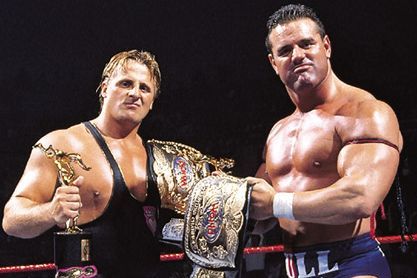 photo credit: http://ringthedamnbell.wordpress.com/2012/04/21/remembering-the-british-bulldog/ (via WWE.com)
Over the course of the 20 years that Monday Night Raw has been on the air, there have been hundreds upon hundreds of wrestlers that have left their mark on the show. Sadly, many of those competitors are no longer with us.
The statistics of deaths in professional wrestling are staggering and seem to grow on a yearly basis. Although it is highly unlikely that WWE would try to bring any attention to this due to the possible negative ramifications, the fact remains the many of the most memorable moments on Raw took place involving performers who are no longer with us.
Whether you're an old-school fan or a member of the new generation of wrestling fans, you should be made aware of past wrestlers and their contributions to professional wrestling.
WWE has been trying extremely hard to maintain the wellness and health of their entertainers in recent years. It is an obvious step in the right direction and will hopefully be effective in the years to come.
The drug testing and wellness policy is as stringent and strict as it has ever been. A lot of wrestlers in this day and age are more interested in playing video games and interacting with fans via social media than going out and partying as hard as possible.
As a wrestling fan who remembers WWE Monday Night Raw from its humble beginnings in 1993, I've been lucky enough to witness every one of these professional wrestlers ply their crafts on the grand stage in the WWE.
Considering WWE probably won't recognize these athletes, I feel that it is absolutely necessary that "Jersey Strong" Jay steps up to the plate and makes it happen.
Without further ado, here is a list of professional wrestlers, in no particular order, who are no longer with us that made their presence felt in the ring on WWE Monday Night Raw.
Begin Slideshow

»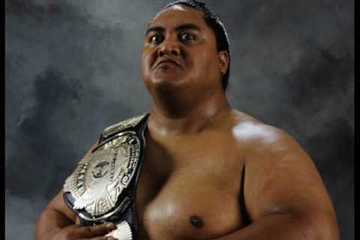 photo credit: WWE.com
Yokozuna had the most dominant run of his career just as Raw was coming on the air. He won the 1993 Royal Rumble and went on to defeat Bret Hart at WrestleMania IX for the WWE Championship (he lost it to Hulk Hogan just minutes later).
He regained the WWE Championship at the 1993 King of the Ring and spent the rest of the year with the title. There have not been many more dominant wrestlers in the history of Raw than Yokozuna.
Yokozuna later feuded with many other WWE superstars including Lex Luger, The Undertaker and Vader.
He established himself as a viable, main-event superstar almost immediately and went on to compete for WWE until he was released in 1998 because he wasn't able to control his weight and couldn't pass a mandatory New York State Athletic Commission physical.
Yokozuna had issues controlling his weight and initially had aspirations of losing a significant amount so he could compete at a high level in the WWE once again.
Unfortunately, Yokozuna passed away in 2000 of pulmonary edema at the young age of just 34.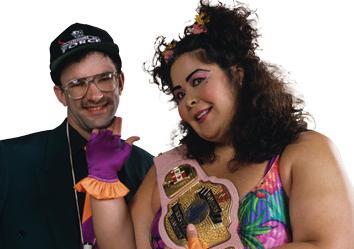 photo credit: WWE
Bertha Faye had a short stint in the WWE starting in 1995. She was an accomplished female wrestler in Japan that WWE brought in to help their women's division.
When she came into the company, she immediately made her presence felt by attacking then-WWE Women's Champion, Alundra Blayze.
However, an audible was called and she was paired up with Harvey Whippleman as a piece of comedic relief on Raw.
She did defeat Blayze at WWE SummerSlam 1995 to become the WWE Women's Champion. After a year with WWE, she was granted her release from the company.
Sadly, Bertha Faye died of an apparent suicide in 2001.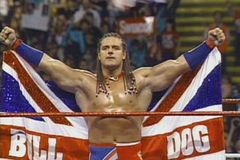 photo credit: WWE.com
"British Bulldog" Davey Boy Smith had been an on-and-off member of WWE from the mid-'80s until 2000. The most memorable run that he had was as a member of The Hart Foundation in the mid-'90s.
However, just before The Hart Foundation was formed, Davey Boy put on some amazing matches with Bret Hart and Shawn Michaels while being managed by Jim Cornette. Although he never achieved his ultimate goal of becoming WWE Champion, Davey Boy won the Tag Team and Intercontinental Championships.
He was also the first-ever European Champion in company history. He won the championship on Raw in England in the finals of a tournament by defeating Owen Hart.
Davey Boy left WWE after "The Montreal Screwjob," but returned just two years later to work with some of the newer main-event stars on the roster like The Rock, Mankind and Triple H.
Sadly, "British Bulldog" Davey Boy Smith passed away in 2002 after suffering a heart attack.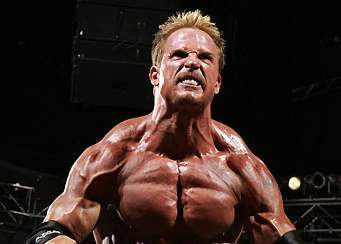 photo credit: WWE.com
Test was a staple of WWE Monday Night Raw from 1998-2004 during the heyday of the "Attitude Era." He played a part in many memorable storylines, including being a member of The Corporation and his relationship with Stephanie McMahon.
He portrayed many different types of characters during his run on Raw including being a member of The Alliance and The Un-Americans. After leaving in 2004, he returned to WWE in 2006 for a brief run with the ECW brand.
Sadly, Test passed away of an apparent accidental overdose of oxycodone in his apartment in Tampa, Fla. He was only 33 years of age.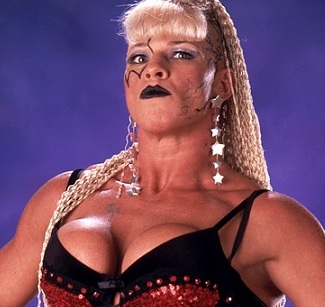 photo credit: WWE.com
Luna Vachon was another wrestler who was a major part in the early days of Raw. She made her WWE debut at WrestleMania IX and shortly thereafter was introduced as the "main squeeze" to Bam Bam Bigelow.
They were embroiled in a very entertaining feud with Doink and Dink. She left WWE in 1994, but returned in 1997 and was introduced as the new manager for Goldust. They had many bizarre segments that were aired on Raw.
She might be most memorable as a fun-loving member of The Oddities on Raw in 1998. She left WWE in 2000 after appearing sparingly with the company for the previous year.
Sadly, Luna passed away in 2010 of a drug overdose. She was just 48 years old.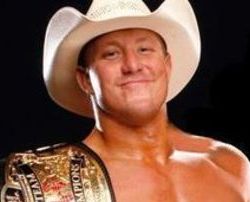 photo credit: WWE.com
Lance Cade made a name for himself on Raw in a tag team with Trevor Murdoch. They held the World Tag Team Championships three times and put on many exciting matches.
Cade was on the verge of breaking out as a singles star in 2008 when he aligned with Chris Jericho in a feud with his trainer, Shawn Michaels.
Although injuries plagued his career, he had every opportunity to make the best of it. Unfortunately, he was released in October 2008.
Sadly, Lance Cade died in 2010 of an apparent heart failure at the age of just 29.
photo credit: WWE.com
Eddie Guerrero debuted in WWE on an episode of Raw in 2000 after defecting from WCW as a member of The Radicalz.
Although most of his most memorable moments took place on Smackdown, Eddie had a few major highlights on Monday Night Raw. He developed the Latino Heat character and had a love interest in Chyna for a number of months.
He also had a memorable ladder match with Rob Van Dam, a dream match with The Rock and started a brief feud with Stone Cold Steve Austin.
Eddie Guerrero went down in history as one of the most beloved WWE superstars of all time.
Sadly, Eddie passed away in 2005 of heart failure. He was 38 years old.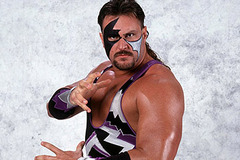 photo credit: WWE.com
Brian "Crush" Adams was a member of the WWE roster during the early days of Raw as Hawaiian Crush. He feuded with the evil Doink The Clown and was famous for his intense skull-crushing finishing move.
His most memorable feud came in 1994 when he turned on his friend, "Macho Man" Randy Savage and joined the diabolical Mr. Fuji. This led to a huge WrestleMania X match between Savage and Crush.
Later in his career, he was a member of The Nation of Domination, The Disciples of Apocalypse and The Alliance.
Crush passed away in 2007 of unknown causes.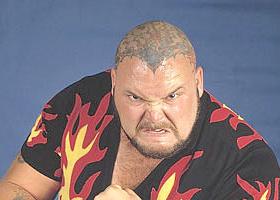 photo credit: WWE
Bam Bam Bigelow was a member of WWE when Raw first went on the air in 1993. Bigelow competed in the finals of the 1993 King of the Ring in a losing effort to Bret Hart.
He was later involved in an extremely fun feud with Doink The Clown, became a member of Ted DiBiase's Million Dollar Corporation and had a high-profile match with former New York Giants linebacker Lawrence Taylor at WrestleMania XI.
Bigelow went on to achieve great success in both ECW and WCW, as well as wrestling several matches in Japan.
Sadly, Bam Bam Bigelow passed away in 2007 of a drug overdose.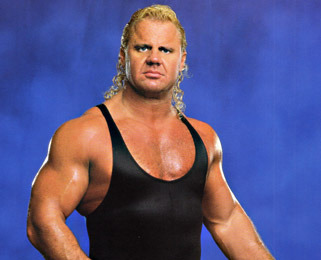 photo credit: WWE.com
Curt "Mr. Perfect" Hennig was a crucial part of one of the biggest matches in the early days of Raw. Mr. Perfect defeated Ric Flair in a "Loser Leaves Town" match in 1993 in Flair's final WWE match in almost 10 years.
Mr. Perfect had a brief, albeit memorable feud with Shawn Michaels in 1993. They had an intense brawl outside the building that aired on Raw.
After another injury to his back, he took the commentator's chair for a few years. In 1997, Hennig joined WCW, but returned to WWE at Royal Rumble 2002.
Hennig was signed to a contract after an impressive showing during The Royal Rumble and competed in a few matches with Stone Cold Steve Austin and Rob Van Dam on Raw. It was clear that Mr. Perfect still had plenty to give to the wrestling business.
Sadly, Curt Hennig passed away in 2003 from a drug overdose.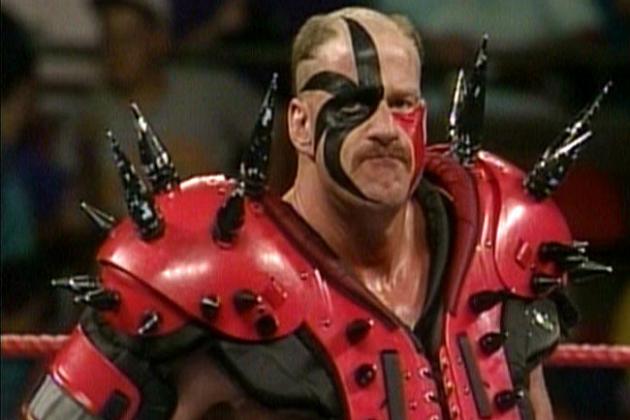 photo credit: WWE
Road Warrior Hawk was a member of the legendary Road Warriors, also known as The Legion of Doom. Hawk made his presence felt on Raw during their second run in the WWE when they returned in 1997.
They feuded with The Godwinns, The New Age Outlaws, Nation of Domination and The Hart Foundation.
There was a lot of controversy during 1998 on Raw when the company featured Hawk's real-life battle with drugs and alcohol as a part of the storyline.
After many failed attempts to continue pushing L.O.D. they left the company in 1999.
In May of 2003, The Legion of Doom made a surprise return to Raw and competed against World Tag Team Champions Rob Van Dam and Kane. Hawk looked fantastic in a losing effort and seemed to have overcome the demons that affected his career years earlier.
Sadly, Hawk passed away a few months after his final appearance on Raw in 2003 of an apparent heart attack while sleeping. He was 46 years old.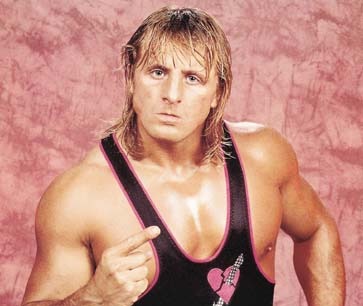 photo credit: WWE
Owen Hart started to get involved in storylines on Monday Night Raw during 1993. He stood by the side of his brother, Bret, during his hate-filled feud with Jerry "The King" Lawler.
In 1994, Owen turned on Bret and this led to an amazing feud between the two brothers that lasted throughout the duration of 1994. They had classic matches at both WrestleMania X and SummerSlam of that year.
Owen competed on Raw consistently and feuded with many top stars including Shawn Michaels, Steve Austin and Triple H.
Sadly, Owen Hart died due to a stunt gone wrong at WWE "Over The Edge" 1999. He fell 78 feet to his death in the middle of the ring. Vince McMahon elected that the show must go on and "Over The Edge" finished their scheduled broadcast on PPV.
Raw Is Owen aired the night after his death as a two-hour tribute show to the life of Owen Hart.
Owen Hart was just 34 years old.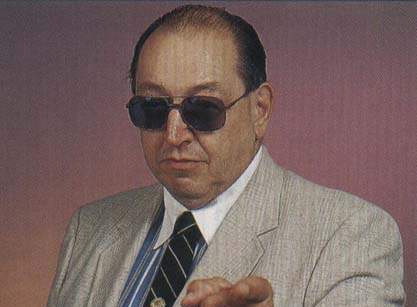 photo credit: WWE
Gorilla Monsoon was named the on-air President of WWE during the mid-90s and was involved in many huge storylines that took place.
Gorilla suspended Stone Cold Steve Austin indefinitely for his conduct and repeated attacks on Bret "The Hitman" Hart and threw him out of the building one night on Raw.
In a very memorable moment, Gorilla got into an encounter with Vader. This was a rare moment when we saw the legendary wrestler and announcer get physical during his stint as WWE President. He chopped Vader and fought him off briefly before getting smashed in the corner with a huge Vader splash.
Sadly, Gorilla Monsoon passed away in 1999 from heart failure due to complications from diabetes. He was 62 years old.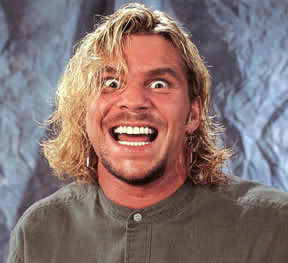 photo credit: WWE
Brian Pillman had a brief run in WWE, but he definitely made his presence felt.
In 1996, one of the most infamous angles in professional wrestling history took place when Stone Cold Steve Austin attempted to break into the house of Brian Pillman. Announcer Kevin Kelly was on location at the Pillman household and was interviewing Brian in the living room when a gun was pulled out.
Brian Pillman sat there with a gun in his hand when Stone Cold Steve Austin came blasting through the doors. The camera cut out and we did not see what took place. Moments later, we found out that there were a few sounds of explosions coming from the house.
The whole incident was extremely controversial, but will go down in history as one of the most infamous moments in all of wrestling.
Brian Pillman also was a member of The Hart Foundation and paid homage to his training in The Hart Dungeon in Calgary, Alberta, Canada.
Sadly, Brian Pillman died in 1997 just hours before he was scheduled to wrestle on PPV against Dude Love. He suffered from heart disease, and heart failure was the cause of death. He was just 35 years old.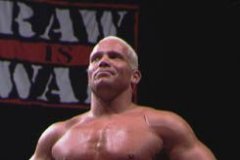 photo credit: WWE
Crash Holly was a bright spot on Monday Night Raw during his brief run with the company.
He defended the Hardcore Championship 24 hours a day and 7 days a week. Crash was involved in many extremely entertaining moments that will be remembered for years to come.
He also achieved a brief run as Light Heavyweight Champion by defeating Dean Malenko.
Sadly, Crash Holly committed suicide in 2003. He was just 32 years old.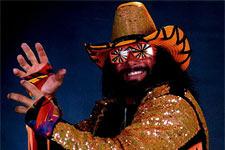 photo credit; WWE.com
"Macho Man" Randy Savage was one of the greatest WWE superstars of all time. When Raw came on the air, Randy Savage was known as the voice of Raw along with Vince McMahon.
He had moved into this role as color commentator flawlessly and provided a fresh analytic aspect to the broadcasts with his trademark voice.
Savage had an opportunity to defeat Yokozuna for the WWE Championship on the Raw before WrestleMania X, but Crush attacked his rival during the match.
He left WWE shortly thereafter to continue his in-ring career in WCW.
Sadly, Randy Savage died of a heart attack while driving his vehicle in Florida. He never had a chance to return to WWE, something which many fans were begging to see. He was 58 years old.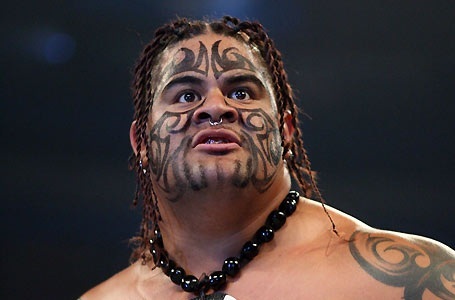 photo credit: WWE.com
Umaga made his Raw debut in 2003 as a member of 3-Minute Warning. He played the character Jamal in the tag team and would often attack unsuspecting wrestlers.
He was released, but returned in 2006 as the Samoan savage, Umaga. He quickly made his presence felt by defeating every superstar that stepped into his path.
Umaga was embroiled in feuds with John Cena, Jeff Hardy and Triple H. Umaga lost his final WWE match to current WWE Champion CM Punk at Extreme Rules 2009. He was released from his contract due to a wellness violation and his unwillingness to attend a rehab facility.
Sadly, Umaga died due to a heart attack later in 2009. The heart attack was caused by a lethal mixture of prescription drugs.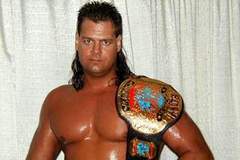 photo credit: WWE.com
Mike Awesome made his Raw debut as a member of the "invading" WCW.
He was the first invader from WCW to gain a WWE Championship as he defeated Rhyno for the Hardcore Championship utilizing the 24/7 Rule to his advantage.
Shortly after this, his push started to decline and he was barely seen on Raw. He was released from WWE in 2002, but made a one-night return at ECW "One Night Stand" 2005 against Masato Tanaka.
Sadly, Mike Awesome committed suicide in 2007. He was only 42 years old.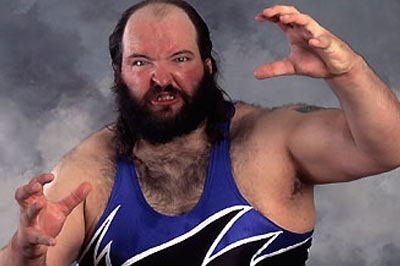 photo credit: WWE.com
Earthquake had a brief stint in the early years of Raw where he aided Bret Hart in an attack by Shawn Michaels and Diesel.
The most famous memory of Earthquake on Raw was a sumo wrestling match that he had with Yokozuna. Many people don't realize that Earthquake was a real-life sumo wrestler.
He left WWE, but later returned as Golga, a member of The Oddities in 1998.
Sadly, Earthquake passed away in 2006 from a bout with bladder cancer. He was just 42 years old.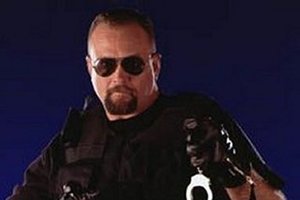 photo credit: WWE.com
The Big Bossman made his biggest splash on WWE Raw when he returned in 1998 as a member of The Corporation and Vince McMahon's personal bodyguard.
He was involved in various high-profile matches with Stone Cold Steve Austin, The Rock, Mankind, Triple H and The Undertaker.
His most infamous moment came when he started a feud with The Big Show. He made fun of The Big Show for being a "big nasty bastard" and attacked him at his father's funeral.
He competed in his final match in the WWE in May 2002 in a losing effort to Tommy Dreamer.
Sadly, The Big Bossman passed away in 2004 due to a heart attack. He was just 41 years old.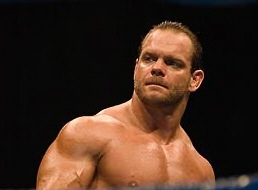 photo credit: Wikipedia.org
Chris Benoit made his first appearance on Monday Night Raw in 2000 as a member of the The Radicalz who had defected from WCW.
He had many great matches on Raw during his run with the company including showdowns with The Rock, Steve Austin, Triple H and Chris Jericho.
Sadly, Chris Benoit murdered his wife Nancy and young child Daniel, then committed suicide. He was only 40 years old.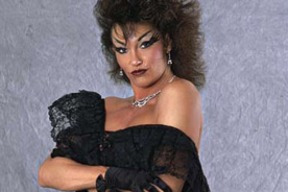 photo credit: WWE.com
Sensational Sherri Martel spent the majority of her WWE tenure before Raw was introduced, but she did have a brief storyline with Shawn Michaels.
She was Shawn Michaels' manager when he was initially introduced as The Heartbreak Kid in 1992.
Sherri had a brief feud with Luna Vachon on Raw.
Sadly, Sherri Martel died from a drug overdose in 2007. She was only 49 years of age.
photo credit: WWE
Giant Gonzalez had a brief run in WWE and appeared on some of the early episodes of Raw in a feud with The Undertaker.
Giant Gonzalez was one of the largest men in WWE history. He was billed at 8'0 tall and 460 lbs. He lost to The Undertaker by disqualification at WrestleMania IX and then lost to The Undertaker again at SummerSlam 1993.
Sadly, Giant Gonzalez died in 2010 from complications of diabetes. He was just 44 years old.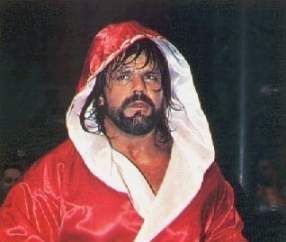 photo credit: DeadWrestlers.net
"Dr. Death" Steve Williams had a brief run during the "Attitude Era" on Raw in 1998. He competed in the "Brawl For All" tournament and was knocked out by Bart Gunn.
He was a legitimate tough guy and rumors were surfacing that he was going to eventually challenge Stone Cold Steve Austin for the WWE Championship.
Unfortunately, his run fell short and Williams was released from his contract.
Sadly, Williams passed away in 2009 after a long battle with cancer. He was only 49 years old.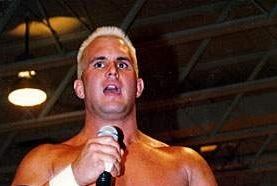 photo credit: DeadWrestlers.net
Chris Candido had a brief run in the WWE as a member of the Body Donnas as Skip. Along with his real-life girlfriend, Sunny and tag team partner, Zip, they achieved a run with the WWE Tag Team Championships.
He left WWE shortly thereafter, but achieved success in ECW, WCW and TNA.
Sadly, Chris Candido passed away due to a blood clot from a complication from surgery in 2005. He was only 33 years old.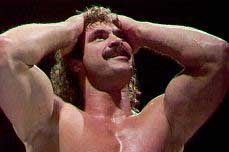 photo credit: WWE
Rick Rude spent the majority of his WWE career competing before Raw was introduced in 1993.
However, when he returned to the company in 1997, he was paired up with Shawn Michaels and Triple H to form Degeneration X.
He will go down in history as the only wrestler to appear on an episode of WWE Raw and WCW Nitro at the same time (Raw was taped).
Sadly, Rick Rude died in 1999 due to heart failure from a lethal mixture of medications.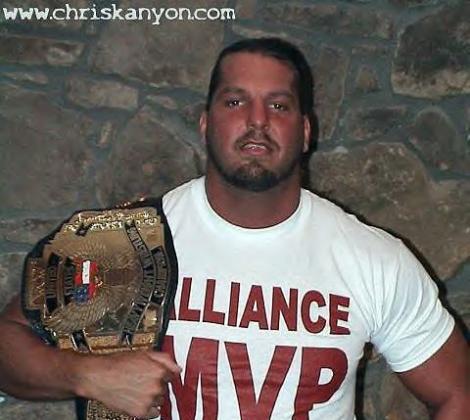 photo credit: ChrisKanyon.com
Chris Kanyon had a brief run on Raw as a member of the WCW Alliance. He was one half of the WCW Tag Team Champions with Diamond Dallas Page and was given the WCW United States Championship by Booker T.
He was dubbed "The Alliance MVP" and started a gimmick called "Who Betta Than Kanyon?" He achieved his most high-profile success in a variety of matches against Undertaker and Kane.
Sadly, Kanyon committed suicide in 2010. He was only 40 years old.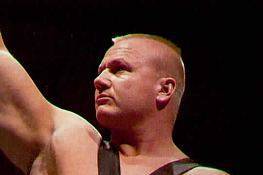 photo credit: DeadWrestlers.net
Ludvig Borga had a brief run in the WWE in 1993 and 1994. The bodybuilder turned professional wrestler was involved in a brief feud with Razor Ramon over the Intercontinental Championship.
He wrestled a number of squash matches on Raw beating a variety of unknown talent.
The highlight of his WWE career was as a member of the Foreign Fanatics team at Survivor Series 1993.
Sadly, Borga died in 2010 from a self-inflicted gunshot wound. He was 47 years old.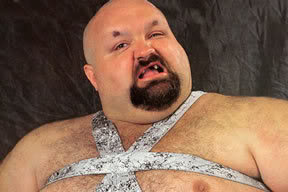 photo credit: WWE.com
Bastion Booger had little success on Raw during his run in WWE, but did have a brief feud with Bam Bam Bigelow. He had fallen in love with the valet of Bigelow at the time, Luna Vachon.
Bastion made a return to Raw in December 2007 in the opening segment of the 15th Anniversary of Raw.
Sadly, Bastion Booger died of a heart attack in 2010. He was 53 years of age.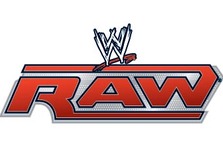 photo credit: WWE
While it is always possible that I may have missed a wrestler here or there, this list gives you a glaring insight into what has been an epidemic in the wrestling business for way too long.
Each one of these superstars made their mark on WWE Raw and deserve to be recognized here on the 20th Anniversary of the show. Whether WWE decide to recognize them or not, that is completely their prerogative.
Some wrestlers made bigger splashes than others, but they all went out there and gave it their all to entertain you.
Let's hope this list does not get drastically bigger in the years to come. With the direction that WWE is taking towards helping their talent and former talent with health and wellness, there is a great chance that not many names will be added.
This was a tribute to the lives that have been lost over the course of 20 years of Monday Night Raw.
Thanks for reading.
Please leave your feedback and comments below! I'll try my best to respond to everything directed toward me! Don't be shy and don't hesitate to contact me personally via Facebook or Twitter!
Also, please visit ProWrestlingPowerhouse.com and get involved in our community.
Give us a LIKE at: Facebook.com/ProWrestlingPowerhouse