7 Reasons for Optimism Heading into the Offseason for the Seattle Seahawks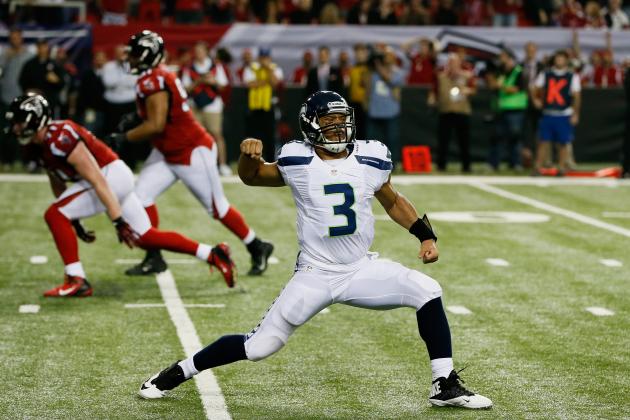 Kevin C. Cox/Getty Images

The Seattle Seahawks were 31 seconds away from the NFC Championship Game. Are the fans disappointed?

Certainly there have to be fans who were upset at the loss, simply because the 'Hawks were so close to moving on.

Still, there is a great amount of optimism about this team heading into the offseason. If anything, many fans did not expect the franchise to get this far in 2012. Many fans, despite their loyal support, saw this team as being a year away from serious contention.

To many people's surprise, this team made great strides in 2012, and the best may be yet to come.

Here are seven reasons for optimism heading into the offseason for the Seattle Seahawks.
Begin Slideshow

»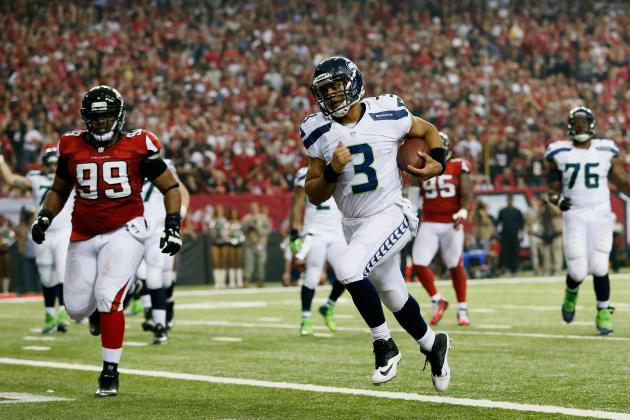 Kevin C. Cox/Getty Images

When you look at the successful teams in the NFL, they have something in common. All of them have an elite quarterback. There have been a few teams over the years that have made playoff runs with "game-manager" quarterbacks, but these squads do not tend to have sustained success.

What is the best reason for optimism heading into the offseason? Russell Wilson. He is for real.
Wilson showed why Pete Carroll gave him the starting gig in 2012. Put simply, Wilson is a winner.

He prepares, works hard and exudes confidence that is contagious in the huddle. Wilson's selection in the draft was questioned. Then, his status as starting quarterback was questioned early in the season when Seattle lost some tough games.

It is fair to suggest that the critics has disappeared, and so-called experts are lining up to praise Wilson and his bright future.

What will Wilson do in his sophomore campaign? The fans can't wait to find out.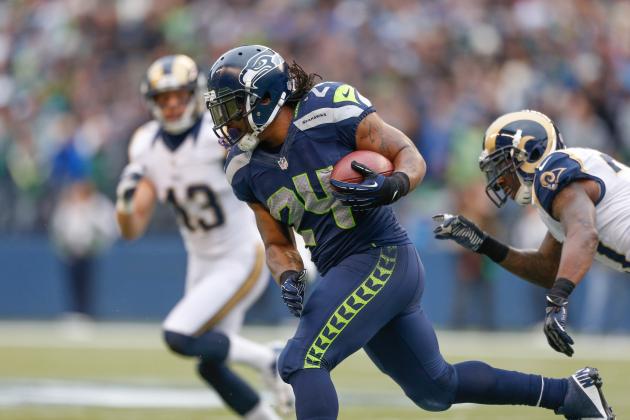 Otto Greule Jr/Getty Images

The NFL may be a "passing league," but the Seahawks showed the importance of running the ball in 2012.

Marshawn Lynch is coming off a fantastic season, and despite battling through back issues all year, the tireless running back piled up 1,590 yards and 11 touchdowns.

Lynch is only 26, which means that he should have several more productive years ahead of him before the inevitable decline that is experienced by all running backs in the NFL.

Granted, Marshawn's bruising style could take a toll sooner than later, but fans will remain optimistic that Lynch's strength and talent will allow him to be an effective runner throughout the term of his contract.

"Beast Mode" should be back at it in 2013.

Get the Skittles ready.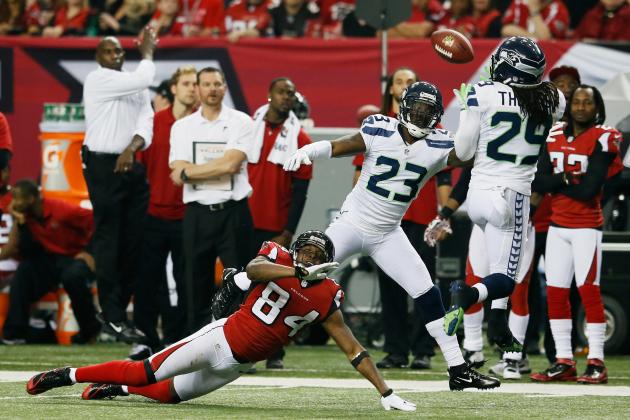 Kevin C. Cox/Getty Images

Does defense truly win championships? I guess we will find out in the next couple of seasons.

The defense has been rebuilt, and it is young, athletic and confident. Individual players such as Richard Sherman, Brandon Browner, Earl Thomas, K.J. Wright and Bobby Wagner are part of a core that should only get better in the next couple of years.

Certainly, there are concerns with the injury to Chris Clemons, and the pass rush in general could probably use a bit of improvement.

However, the defense is definitely a reason for optimism in 2013 and beyond. If this unit can stay healthy, and if Seattle can add one or two more athletes through the draft, the defense could be even more fierce in the future.

This defense should be very fun to watch next year.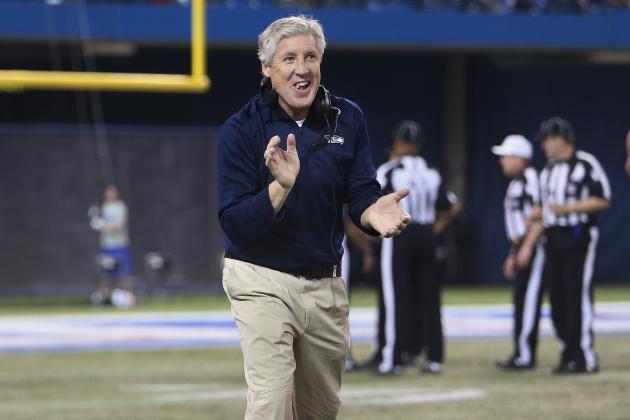 Tom Szczerbowski/Getty Images

Strong leadership and vision are crucial if a team is going to continue improving over a period of time.

Pete Carroll and John Schneider have built a winner, and the best may be yet to come.

These guys aren't perfect. They may make mistakes in the future, both in the draft and in free agency.

However, they have certainly defied the critics and rebuilt this team from scratch. Many of their choices have been scrutinized, but a number of personnel decisions have turned out extremely well.

For the foreseeable future, Carroll and Schneider seem to be on the same page and ready to improve this franchise for 2013.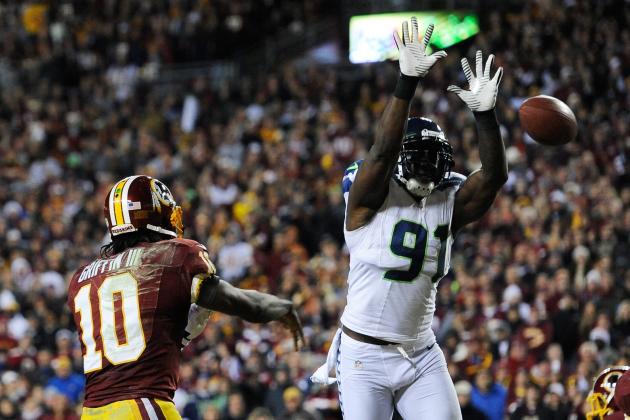 Patrick McDermott/Getty Images

Every team can improve, and the Seattle Seahawks are no exception.

It would be foolish to suggest that this team has no weaknesses, but it is arguably fair to suggest that this franchise does not have any glaring shortcomings.

Sure, there are areas that could stand to be upgraded.

Another pass-rusher would be good, and perhaps, another linebacker. Carroll and Schneider may need to discuss the offensive line and decide if injuries and development issues can be overcome.

In addition, there may be value in looking at free-agent wide receivers or drafting a young speedster.

When you look at the list of needs, it is not terribly long or urgent. Again, Seattle has some positions to address, and there's always value in building depth. However, most of the positional categories are in good shape.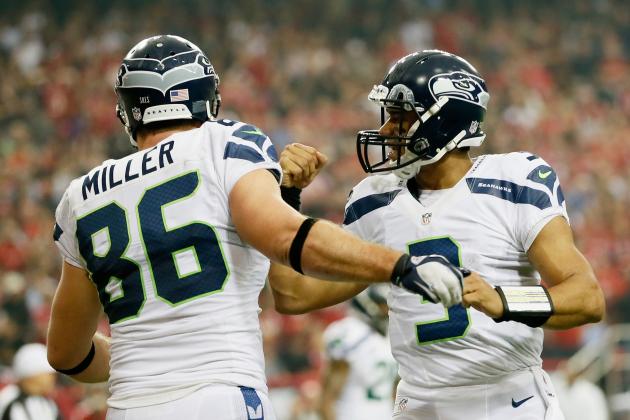 Kevin C. Cox/Getty Images

The concept of momentum can obviously be a broad and somewhat nebulous quantity to measure.

Nevertheless, it seems fair to suggest that the Seahawks have positive momentum heading into next season.

Despite losing to the Atlanta Falcons in the playoffs, there are a lot of reasons for the fans to feel optimistic. Seattle is not an older team that was taking their last shot at winning. Rather, this is a young team with a future that is potentially very bright.

Obviously, anything can happen in the NFL. Players can regress, injuries can occur and teams can suffer tough losses to inferior opponents.

Still, it isn't hard to argue that this is a team that is on the upswing. 2013 could be very special.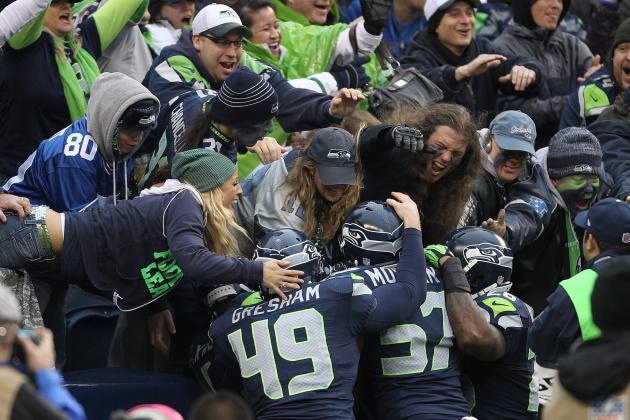 Kevin Casey/Getty Images

Is it unrealistic to believe that Seattle can go 8-0 at home in 2013? Nope.

After all, the Clink crowd helped power the 'Hawks to a perfect record on the home turf in 2012, and the crowd noise continued to fuel the legend of the ruckus Seattle crowd.

Why is there optimism about 2013? Because the fans are not going anywhere. If anything, they may be even more ready to cheer on their beloved Seahawks.

Every 2013 Seahawks home game should be a hot ticket. Perhaps this time, the appreciative crowd will get to cheer on Seattle in a home playoff game.

Home-field advantage throughout the playoffs would be even better. It could certainly happen.