Every MLB Team's Offseason Move Most Likely to Backfire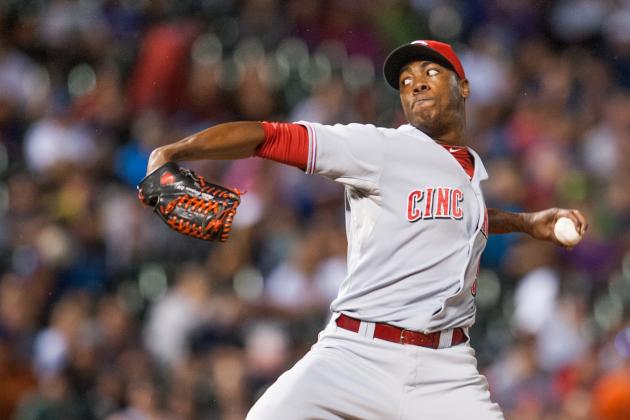 Dustin Bradford/Getty Images

Every offseason move has potential to be great when it's made, provided everything goes according to plan. Some moves are safe, but others carry a degree of risk.
Whether it is overpaying for a free agent, giving up too much in a trade or not filling a void, there are a number of reasons a deal can go wrong.
Here is a look at every MLB team's offseason move that is most likely to backfire on them.
Begin Slideshow

»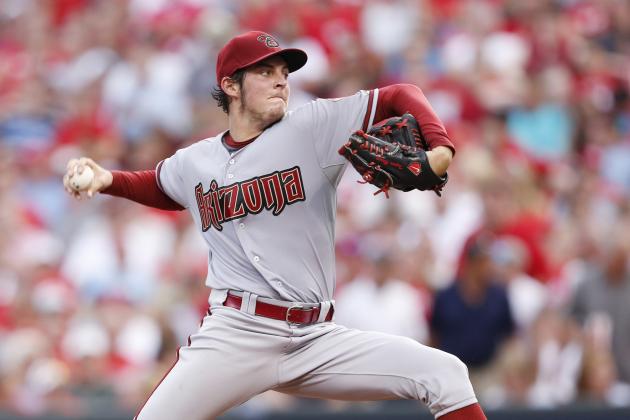 Joe Robbins/Getty Images

Even with an early-season acquisition of Cliff Pennington, the Diamondbacks' biggest need remained finding a shortstop for the present and future.
The Diamondbacks found their man in Cincinnati Reds shortstop Didi Gregorius, as they acquired him in a three-team trade that also involved the Indians.
In total, the deal cost Arizona top pitching prospect Trevor Bauer and relievers Matt Albers and Bryan Shaw. Along with Gregorius, the team acquired reliever Tony Sipp and first base prospect Lars Anderson.
With Ian Kennedy, Brandon McCarthy, Trevor Cahill, Wade Miley, Tyler Skaggs, Josh Collmenter, Pat Corbin and Daniel Hudson, the D-Backs already have plenty of options for their rotation.
However, as one of the top pitching prospects in all of baseball, Bauer could easily make Arizona regret its decision to move him with a breakout season in Cleveland.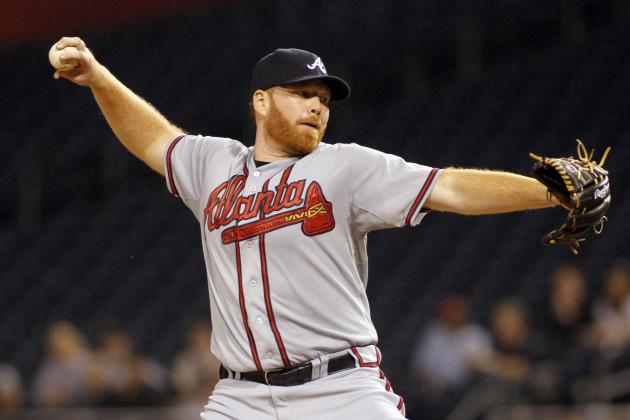 Justin K. Aller/Getty Images

Hanson burst onto the scene in 2009 as one of the top young pitchers in the game, going 11-4 with a 2.89 ERA and finishing third in NL Rookie of the Year voting.
However, he's gone a combined 34-28 with a 3.80 ERA since, as he's never been able to take that next step. Last year, his ERA spiked to a career-worst 4.48.
With a number of options in the minors ready to move up, the Braves opted to move the first-time arbitration eligible Hanson to the Angels for reliever Jordan Walden.
The 26-year-old still has upside, and if Julio Teheran and Randall Delgado are unable to fill his spot in the rotation this year, the team could regret this trade.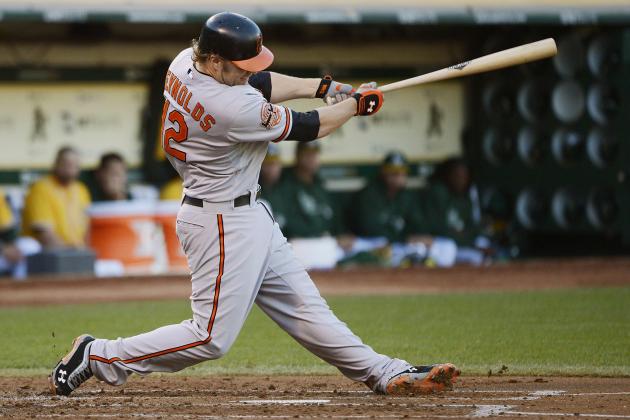 Thearon W. Henderson/Getty Images

After making $7.5 million last season, the Orioles decided to non-tender slugger Mark Reynolds rather than pay him what likely would have been a salary around $9 million.
Reynolds hit just .221 with 23 home runs and 69 RBI last season in 457 at-bats, but he had 15 home runs and 37 RBI after August 1.
The 29-year-old is never going to win a batting title, as he's piled up 1,122 strikeouts in 2,973 career at-bats.
However, the Orioles are still lacking in middle-of-the-order power, and losing Reynolds certainly does not help that situation. If someone like Nick Markakis or Chris Davis goes down with an injury, the O's will sorely miss Reynolds.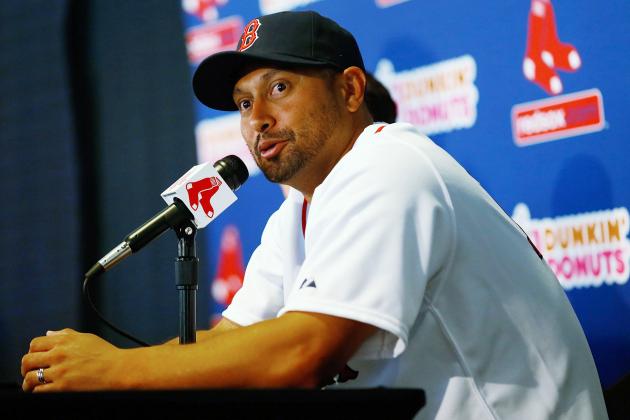 Jared Wickerham/Getty Images
Three-year, $39 million free-agent Shane Victorino
Last August, the Red Sox freed up roughly $270 million in a blockbuster deal with the Dodgers, including $60 million for this offseason alone.
Many expected that move to usher in a rebuilding era for the Red Sox, but instead, they have been busy signing a number of veterans.
Shane Victorino, Ryan Dempster, Stephen Drew, Jonny Gomes, Koji Uehara and David Ross have all been signed as free agents. Joel Hanrahan was brought in via trade with the Pirates.
As a result, the Red Sox have put themselves in a position where they need to win now to justify those moves. If they don't, this winter's spending spree will be for naught.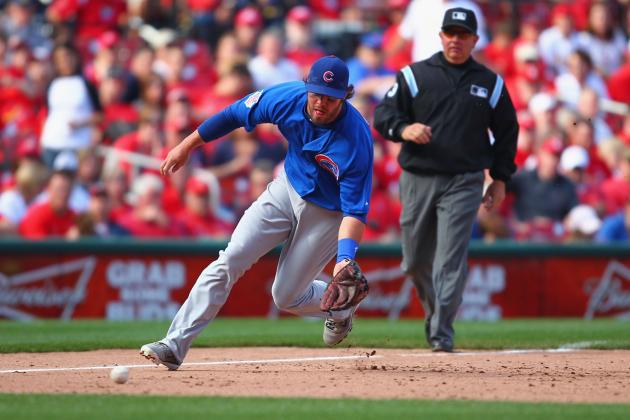 Dilip Vishwanat/Getty Images
3B Ian Stewart
From Ron Santo's departure in the '70s until the acquisition of Aramis Ramirez in 2003, third base was a revolving door for the Chicago Cubs.
With Ramirez gone to Milwaukee last season, the Cubs used six different players at third base last year, with Luis Valbuena getting the bulk of the at-bats.
The team acquired Ian Stewart from the Rockies for Tyler Colvin last offseason hoping for a bounce-back 2012, but a wrist injury ended his season prematurely.
Stewart was brought back on a one-year deal, and Valbuena is back in the fold as well. But those two and longtime prospect Josh Vitters don't inspire much confidence at the hot corner.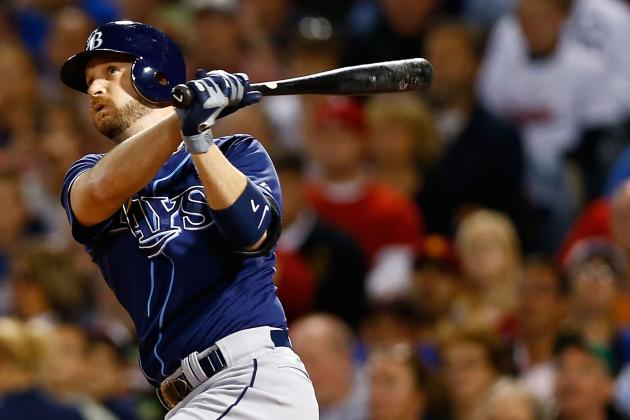 Jared Wickerham/Getty Images

Third base was a black hole offensively last season for the White Sox before the acquisition of Kevin Youkilis. After making a run at re-signing him, Youkilis wound up agreeing to a one-year deal with the New York Yankees, and the White Sox were right back where they started at the hot corner.
With very few other viable options on the market, the team signed career utility man Jeff Keppinger to a three-year, $12 million deal.
Granted, Keppinger had the best season of his career last year in hitting .325 with nine home runs and 40 RBI while playing for the Rays, but the contract was a stretch for a 32-year-old who has only once topped 500 at-bats.
Bringing him aboard as a stopgap option would have been a solid move, but a three-year deal was a bit much.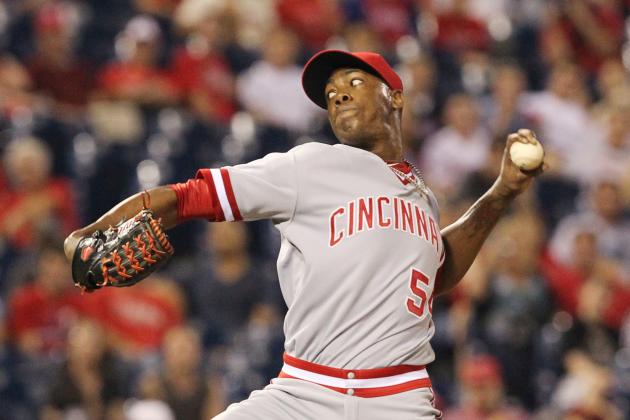 Hunter Martin/Getty Images

Flame-throwing Aroldis Chapman has been one of the most dominant relievers in the league over the past two years. He transitioned well to the closer's role last season, saving 38 games with a 1.51 ERA and 15.3 K/9.
A starter back in Cuba, the Reds will move Chapman to the rotation this season, as they re-signed Jonathan Broxton to be the closer.
The bullpen-to-rotation transition has seen varied results over the past few seasons in MLB, and the Reds hope that Chapman can be this year's Chris Sale.
Either way, it's a risky proposition, but at least the Reds still have Mike Leake, who is capable of stepping into the rotation if things go south.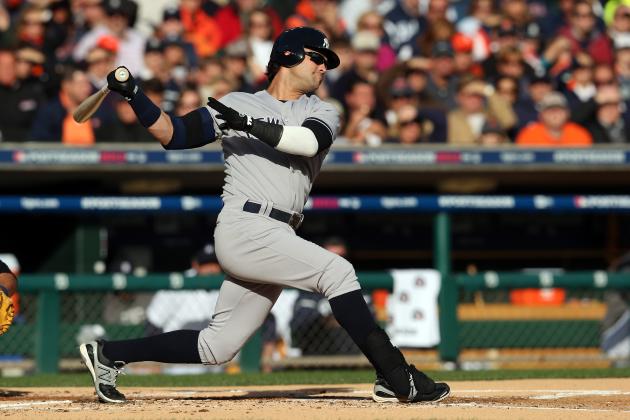 Jonathan Daniel/Getty Images

Entering the offseason, most expected the Indians to be major sellers as they began to restock what is a thin farm system to rebuild for the future.
Although Shin-Soo Choo was moved, Cleveland did more buying than selling in adding Mark Reynolds, Brett Myers and Nick Swisher.
Swisher was the big signing, inking a four-year, $56 million deal to fill the role of veteran leader and middle-of-the-order producer.
He'll be a welcome addition to the team, but if the Indians end up selling at the deadline, Swisher won't make much sense on a rebuilding team.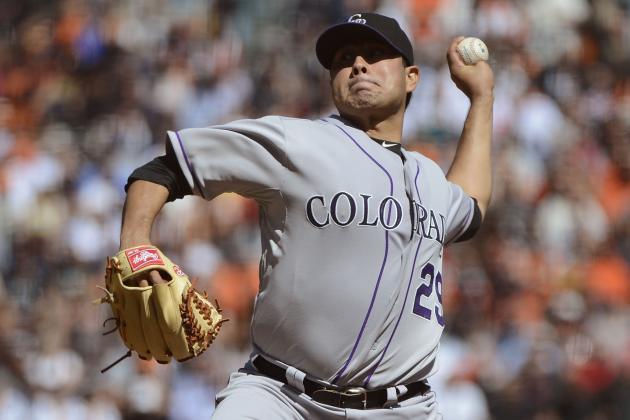 Thearon W. Henderson/Getty Images
Rockies "ace" Jorge De La Rosa
The Rockies had the worst pitching staff in the league last season, and they've done little to improve upon that aside form re-signing Jeff Francis.
Jorge De La Rosa (0-2, 9.28 ERA), Jhoulys Chacin (3-5, 4.43 ERA) and Juan Nicasio (2-3, 5.28 ERA) all missed time last season, and the team will count on them to improve upon last year's 5.22 team ERA.
A step forward by Drew Pomeranz could be enough to make the staff better, but the team could have added some veteran depth to the mix.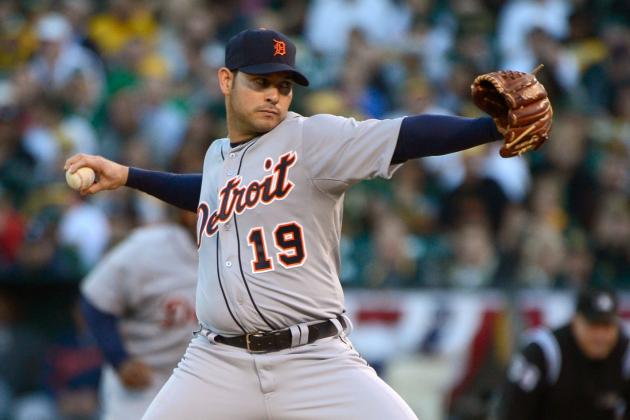 Thearon W. Henderson/Getty Images

The Tigers acquired Anibal Sanchez from the Marlins last season for the stretch run, and he was terrific at the end of the regular season and in the playoffs.
Sanchez quickly became one of the market's most coveted free agents in the offseason, and after testing the waters, he wound up re-signing with Detroit on a five-year, $80-million deal.
For a guy who is 48-51 in his career and has battled arm problems in the past, it seemed like a huge overpay on the Tigers' part.
He shores up their rotation, but his salary will bring high expectations, and he may be nothing more than a middle-of-the-rotation arm.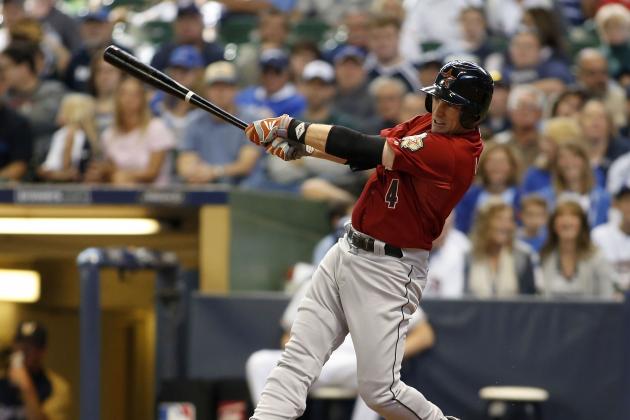 Mark Hirsch/Getty Images

With an incredibly thin free-agent market at the shortstop position, the Astros had a valuable trade chip in Jed Lowrie had they opted to make him available.
The 28-year-old hit .244 with 16 home runs and 42 RBI through just 340 at-bats after coming over in the trade that shipped Mark Melancon to the Red Sox.
According to a tweet from Jon Heyman, the Astros would have had to be blown away to move Lowrie. They should have been more open to moving him, as he has never shown that sort of power in the past, and his value may never be higher than it was this offseason.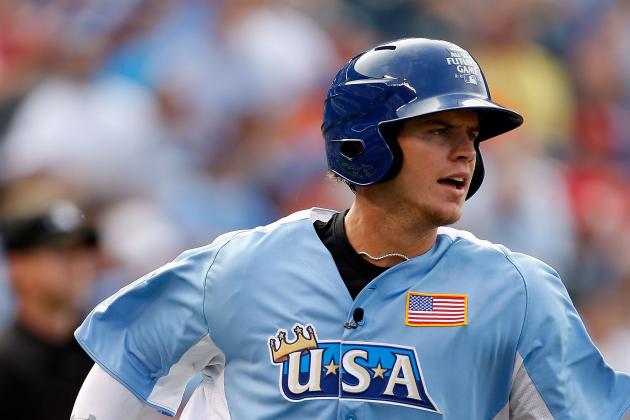 Jamie Squire/Getty Images

The Royals have assembled a terrific core of homegrown talent over the past few years, but they have struggled to put together a viable pitching staff.
That all changed this offseason, as they re-signed Jeremy Guthrie and traded for Ervin Santana before landing James Shields and Wade Davis in a blockbuster deal with the Rays.
Shields gives them the bona fide ace they needed, but it cost them a terrific package of prospects headlined by outfielder Wil Myers.
The Minor League Player of the Year last year, Myers has the tools to be an impact bat in the middle of the order and a perennial All-Star. It was a risky move, and if Myers turns out to be what many think he will, the Royals will regret getting rid of him.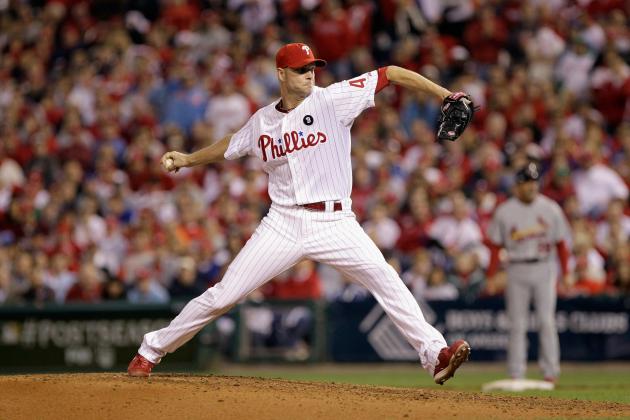 Rob Carr/Getty Images

One of the Angels' biggest issues last season was their bullpen, as its 3.97 ERA ranked 22nd in the league.
Sean Burnett was added as a left-handed setup man, but the big signing in the 'pen was Ryan Madson on a one-year, $3.5 million deal that could be worth another $3.5 million in incentives.
Fresh off Tommy John surgery that cost him all of last season, Madson is a low-risk, high-reward signing. For a team looking to win it all, the Halos may have been better suited with a sure thing in the ninth inning.
This could be a great move, or it could be a disaster, but it's safe to say it has as much chance of backfiring as any they made.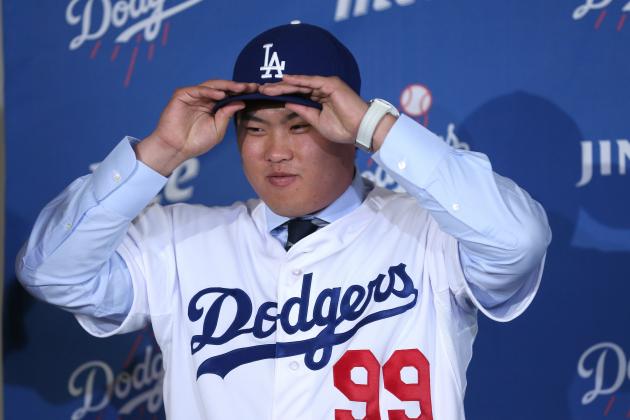 Stephen Dunn/Getty Images

The 25-year-old Ryu has spent the past seven seasons with the Hanwha Eagles of the Korean Baseball League. He has a career line of 98-52 with a 2.80 ERA and 8.8 K/9 during his time with the team.
The Dodgers won the right to negotiate with him after a winning posting fee of $25.7 million, and they locked him up on a six-year deal.
Reports vary on how he will handle the transition to the United States, but it's safe to assume his relatively low strikeout rate in Korea won't get any better in North America.
Without overpowering stuff, he'll need to display terrific command if he wants to succeed in the majors. He seems just as likely to be the next Hideki Irabu as he does the next Yu Darvish.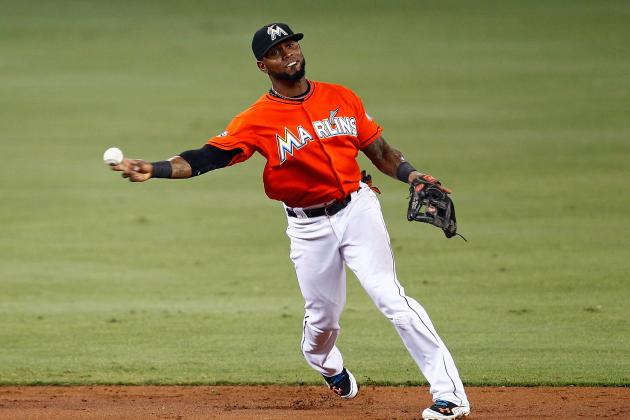 Sarah Glenn/Getty Images

From a win-loss standpoint, little is expected from the Marlins this season after they traded away a significant chunk of their team to the Blue Jays.
However, the trade could have repercussions far beyond the standings, as the fanbase is understandably disillusioned.
After attendance was far lower than expected last season, it will likely drop even further in 2013. With a new stadium, the team could find itself in all kind of financial trouble before the prospects it has acquired are ready to make an impact.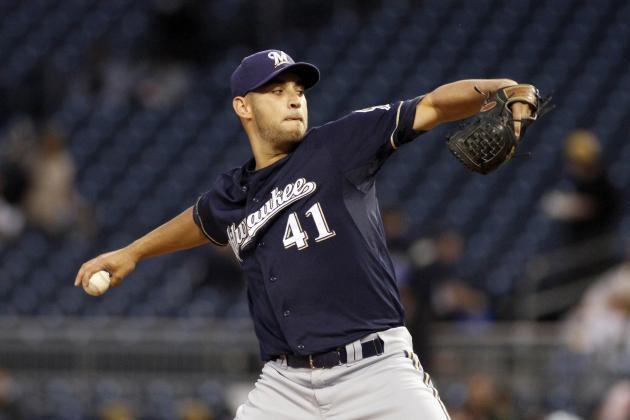 Justin K. Aller/Getty Images
SP Marco Estrada
With Zack Greinke, Shaun Marcum and Randy Wolf gone from last season's Opening Day rotation, the Brewers will enter the 2012 season with an inexperienced staff behind ace Yovani Gallardo.
Guys like Michael Fiers (9-10, 3.74 ERA) and Marco Estrada (5-7, 3.64 ERA) showed potential last year, but the team is putting a lot of faith in its young guys this season.
The Brewers understandably focused on their bullpen this offseason, but adding a low-cost veteran starter or two may have been a wise move. Milwaukee has the highest scoring offense in the league and a real chance to contend if its roation can hold up.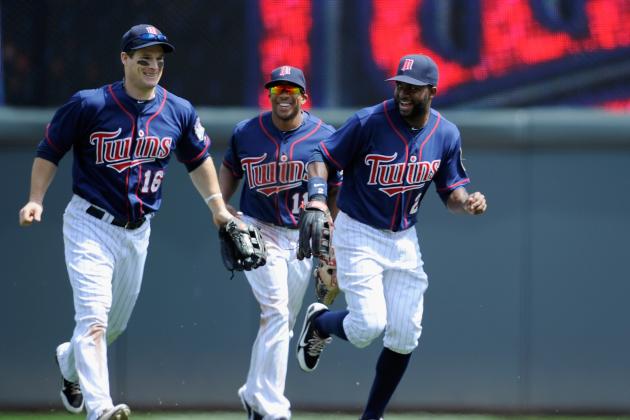 Hannah Foslien/Getty Images
Twins outfielders Josh Willingham, Ben Revere and Denard Span
The Twins needed to do something to improve their starting pitching this offseason, both for now and for the future. Their big-league staff had little to speak of behind Scott Diamond, and the farm system was incredibly thin on pitching.
Kevin Correia, Mike Pelfrey and Rich Harden were added in free agency, but the team's biggest moves came on the trade market.
Ben Revere was dealt to the Phillies for Vance Worley and Trevor May, while Denard Span was sent to the Nationals for Alex Meyer.
The return on those trades was solid, but it leaves Minnesota with the unproven duo of Darin Mastroianni and Chris Parmelee taking over in the outfield.
Worse, it will be Mastroianni and Jamey Carroll hitting first and second, respectively, in the team's lineup. The Twins could struggle to score runs without a proven table setter.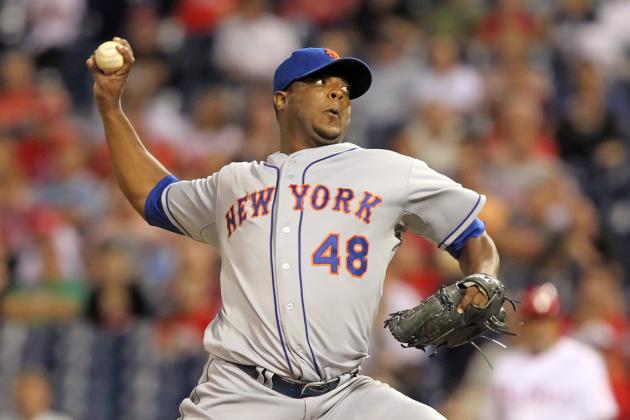 Hunter Martin/Getty Images
Closer Frank Francisco
One of the biggest reasons for the Mets' collapse last season was their subpar bullpen, as the group's 4.65 ERA ranked second-worst in the majors.
Closer Frank Francisco posted a 5.53 ERA last season, and with Jon Rauch gone in free agency, the team's only reliable arm is Bobby Parnell.
All the team has done to improve the 'pen so far is sign Aaron Laffey to a minor league deal, making it clear that the Mets will have to rely heavily on the unproven duo of Josh Edgin and Greg Burke.
There is still plenty of time to add relief arms, but if the Mets don't bring in anyone between now and the start of the season, it's possible they will rank among the league's worst bullpens yet again.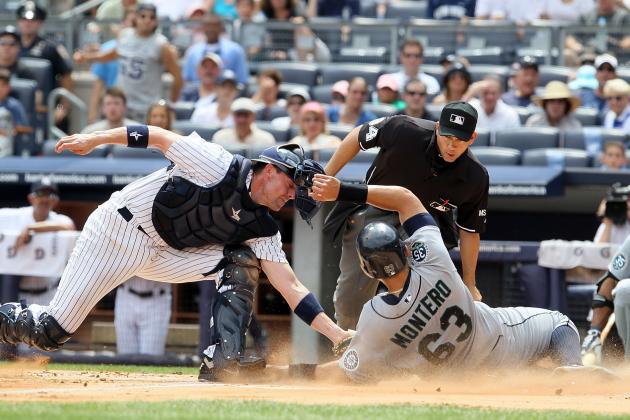 Jim McIsaac/Getty Images
C Chris Stewart
After Russell Martin signed a two-year, $17 million deal with the Pirates, the Yankees were left to pick up the pieces at catcher.
With little interest in A.J. Pierzynski and Mike Napoli, the team has opted to go with the in-house duo of Chris Stewart and Francisco Cervelli.
Prospect Austin Romine could help out by midseason if he performs well after missing much of last year with an injury, but the light-hitting duo of Stewart and Cervelli could make for a major hole in the batting order.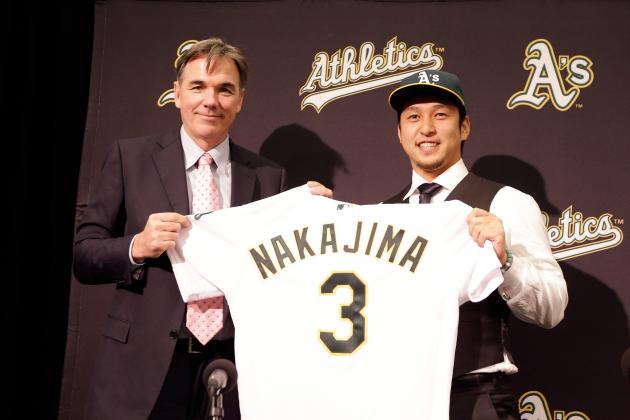 Ezra Shaw/Getty Images

Let me preface this by saying I like the A's signing of Nakajima a lot, and I think he has a great chance of being the team's answer at shortstop.
But to this point, we have yet to have an impact infielder come over from Japan, with Kaz Matsui and Tadahito Iguchi being the closest things thus far.
Tsuyoshi Nishioka was a major flop for the Twins, and he put up similar numbers in Japan before moving to Minnesota.
At two years and $6.5 million, it was a chance worth taking for the A's, but without a backup option, it's one that could end poorly.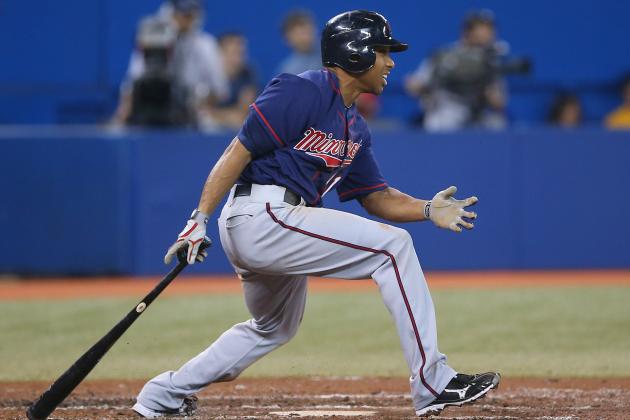 Tom Szczerbowski/Getty Images

It's safe to say that Ben Revere was not Plan A for the Phillies to fill their center field void this offseason, as the team targeted B.J. Upton before he signed with the Braves.
The 24-year-old Revere was acquired from the Twins for pitchers Vance Worley and Trevor May, as the Phillies paid not only for his production, but also the fact that he is under team control through 2017.
Revere is essentially Juan Pierre lite, as he's never hit a home run in 989 big league at-bats but has swiped 74 bases over the past two seasons.
He's a plus-defender thanks to his speed, but he'll need to hit over .300 to be a viable option on offense, as he does not get on base at a high enough clip (.319 career OBP) to justify hitting outside of seventh or eighth.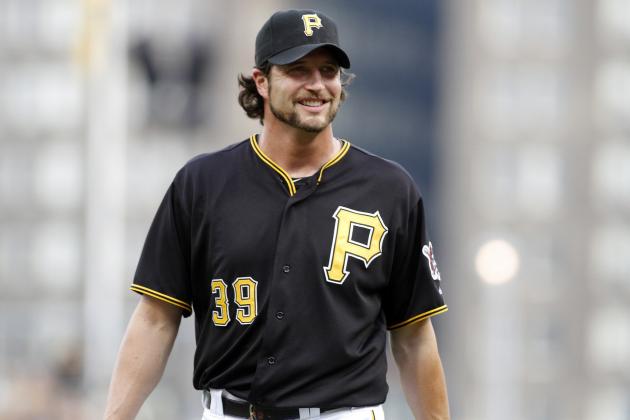 Justin K. Aller/Getty Images

The Pirates traded All-Star closer Joel Hanrahan to the Red Sox this winter, as they moved the free-agent-to-be after he saved a combined 76 games the past two seasons.
To replace Hanrahan, the Pirates re-signed right-hander Jason Grilli to a two-year, $6.75 million deal after he turned in a terrific season last year. In 64 games, he had a 2.91 ERA and 90 strikeouts in 58.2 innings of work.
The 36-year-old Grilli has never closed games in his career, and until he joined the Pirates in 2011, he was a journeyman reliever with a 4.74 career ERA.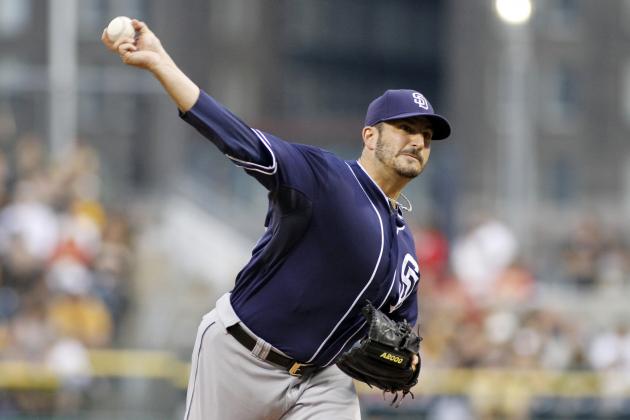 Justin K. Aller/Getty Images

Last season, a total of 15 different pitchers started a game for the Padres, with only Edinson Volquez and Clayton Richard making over 15 starts on the year.
Expected to target a number of veteran arms this offseason, all the Padres have done to improve their staff was re-sign Jason Marquis and acquire Tyson Ross.
The team has a deep farm system with a number of solid pitching prospects, but relying on Marquis and Ross to make an impact this season won't end well for the Padres.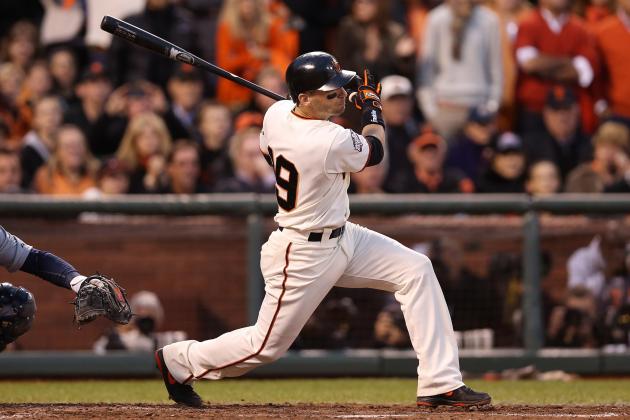 Christian Petersen/Getty Images

The Giants really had no choice but to re-sign Scutaro this offseason, as the second base market was incredibly thin and he played a major role in the team's World Series title.
The 37-year-old Scutaro hit .362 with three home runs and 44 RBI in 61 games with the Giants after coming over at the deadline, then proceeded to win NLCS MVP and drive in the winning run of the World Series clincher.
It's hard to say he didn't earn it, but at his age, the veteran might not have been worth the three-year, $20 million deal that the Giants gave him.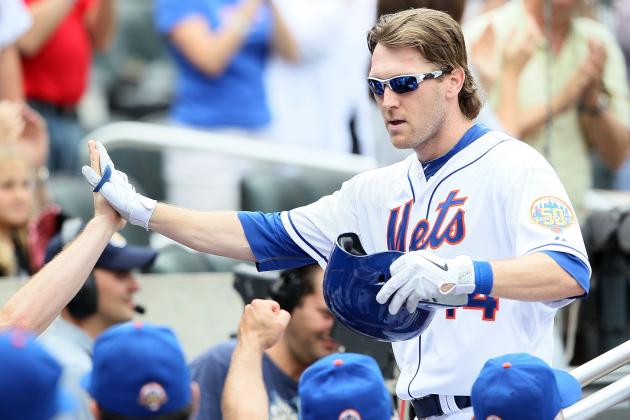 Alex Trautwig/Getty Images

After ranking last in the American League in runs scored over the last three seasons, the Mariners clearly needed to take steps to improve their offense this offseason.
The first move they made was to sign outfielder Jason Bay to a one-year, $1-million deal after a rough tenure with the Mets. He hit .165 with eight home runs and 20 RBI in 70 games last season.
Not wanting to trust him entirely with the left field job, the team also added 40-year-old Raul Ibanez on a one-year, $2.75 million deal after a decent season with the Yankees last year.
An eroding vet who hit .165 and a 40-year-old. Do I really need to explain any further?
Elsa/Getty Images

I don't see this one backfiring on the Cardinals at all, but it's really the only move that even has a chance to fail as far as St. Louis' offseason is concerned.
Lohse served as the team's ace last season and had the best year of his career, going 16-3 with a 2.86 ERA and finishing seventh in NL Cy Young voting.
The Cardinals made him a qualifying offer, but really had no intention of bringing him back, as the trio of Lance Lynn, Joe Kelly and Shelby Miller should have no trouble filling the void in the rotation.
If injury strikes again this offseason, like it did last year when Chris Carpenter went down, the team could regret not bringing back Lohse.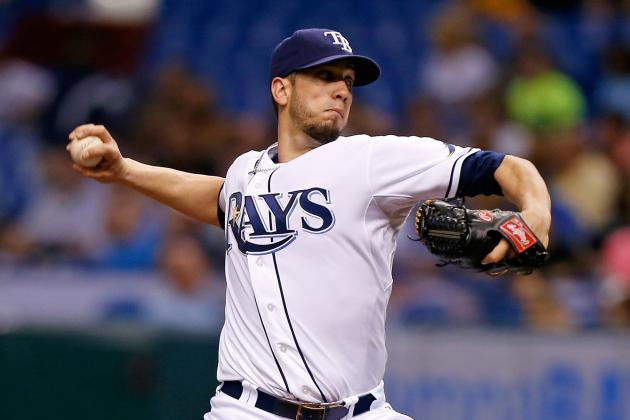 J. Meric/Getty Images

The Rays finally pulled the trigger on moving some of their pitching depth for offensive help, as they shipped James Shields and Wade Davis to the Royals for a prospect package built around Wil Myers.
Myers will likely open the season in the minors, but he could make a serious impact by midseason as the team's right fielder of the future and a middle-of-the-order presence.
There is certainly still talent with Cy Young winner David Price, Jeremy Hellickson and Matt Moore still leading what remains a deep pool of starters, but the loss of Shields' big-game ability can't be overlooked.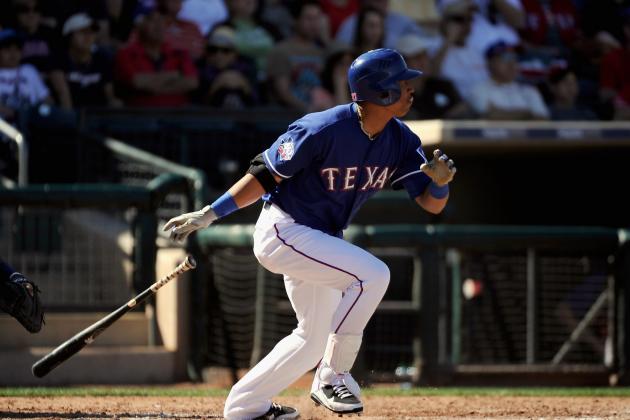 Kevork Djansezian/Getty Images
CF Leonys Martin
It's been a tough offseason for the Rangers, as they lost Josh Hamilton, Michael Young, Mike Napoli, Ryan Dempster, Mike Adams and Koji Uehara in free agency.
In turn, they replaced them with A.J. Pierzynski, Lance Berkman and Jason Frasor. It's safe to say that is a significant decline in talent.
The biggest blow was losing Hamilton, though, as he put up MVP-caliber numbers with Texas. The team will attempt to replace him with some combination of David Murphy, Craig Gentry and Leonys Martin.
As a result, the Rangers could have a hard time scoring at the rate they have the past few seasons.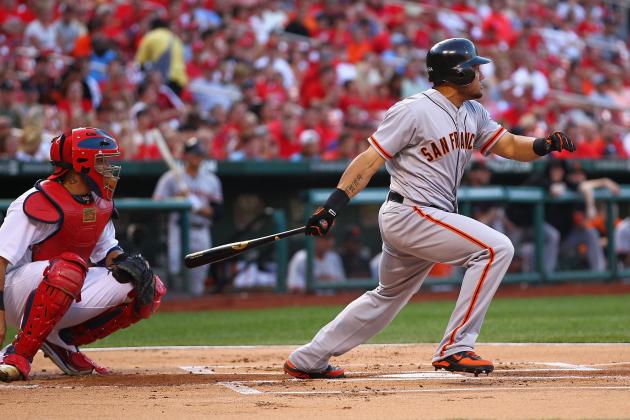 Dilip Vishwanat/Getty Images

Cabrera was one of the biggest stories of the first half of the season, as he was acquired from the Royals in the offseason for Jonathan Sanchez and wound up as the All-Star Game MVP and leading the NL batting-title race.
A 50-game PED suspension stopped his breakout season in its tracks, though, and cost Cabrera what would have been a huge payday.
The Blue Jays took a chance on him with a two-year, $16 million deal, hoping that the PEDs did not play a major factor in his production over the past two seasons.
However, as good as he's been the past two years, his career averages of seven home runs and 45 RBI entering the 2011 season could be an indicator of the production Toronto ultimately receives from him.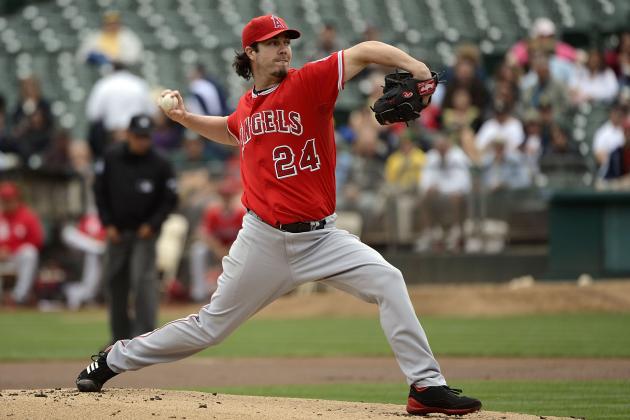 Thearon W. Henderson/Getty Images

After a disappointing season last year in which he went 12-13 with a 4.33 ERA, the Angels declined their $15.5 million option on Haren.
One of the best pitchers in baseball since his first year as a full-time starter back in 2005, Haren entered the 2012 season with a career record of 107-84 with a 3.59 ERA, so he has an impressive track record of success.
However, there are concerns about his hip (via Buster Olney's Twitter account), and he's also dealt with back problems. That, coupled with a well-documented dip in velocity (via FanGraphs), makes him a big risk to be effective in every start.
Still only 32 years old, Haren is a strong bounce-back candidate, but at $13 million, he is not exactly a low-cost risk. He could very well struggle to replace Edwin Jackson's production, let alone return to form.