Daniel Cormier vs. Frank Mir Head to Toe Breakdown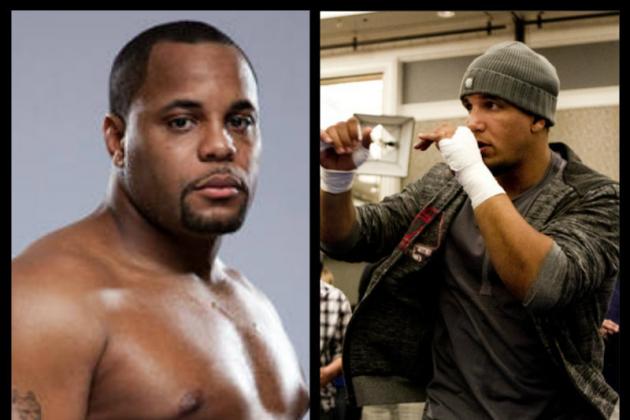 Daniel Cormier (Esther Lin/Strikeforce) and Frank Mir (Esther Lin/MMAFighting)
Daniel Cormier appears to be on a collision course with former UFC heavyweight champ Frank Mir.
After defeating Dion Staring at "Strikeforce: Marquardt vs. Saffiedine," Cormier announced that he had signed a UFC contract, and he would be facing Mir in April.
The two heavyweights were originally slated to headline the Strikeforce finale, but an injury in training forced Mir to withdraw from the bout.
Mir, who is coming off a TKO loss to Junior Dos Santos, will be looking to rebound and reposition himself as a top contender for the UFC title.
With wins over Josh Barnett and Antonio "Bigfoot" Silva, Cormier has already proven himself as
one of the best heavyweights in the world.
He'll finally get an opportunity to show off his skills on the big stage when he makes his UFC debut against Mir.
Here is a head to toe breakdown of the upcoming heavyweight tilt.
Begin Slideshow

»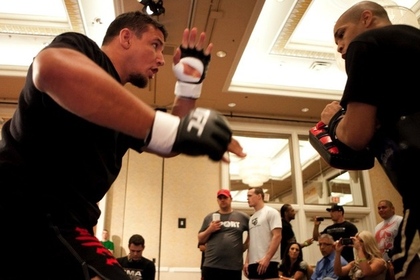 Frank Mir - Esther Lin/MMAFighting
Mir has come a long way in his striking, and he would definitely hold plenty of technical advantages over Cormier.
The problem for Mir lies more in his ability to absorb damage. Cormier has an iron chin to go along with jarring knockout power.
He could really make things difficult on Mir if he closes the distance and fires off haymakers in the pocket. Mir isn't built to handle that kind of offensive assault.
He is at his best when he can stick on the outside and pick opponents apart with efficient combinations.
Cormier showed in his bout with Staring that he isn't completely comfortable on the feet.
Like Staring, Mir fights out of the southpaw stance, and he could really make things difficult for Cormier as long as he stays out of wild exchanges.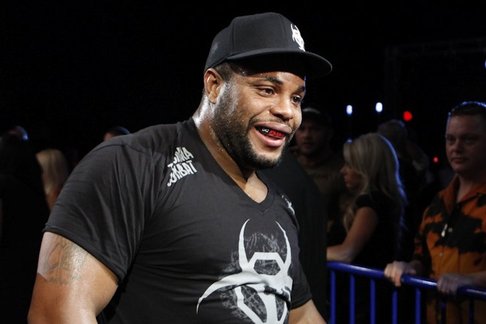 Daniel Cormier - Esther Lin/MMAFighting
As a former U.S. Olympian, Cormier would hold a significant wrestling advantage over Mir.
In the past, Mir has shown a tendency to struggle against bigger, stronger wrestlers.
Cormier should be able to exploit holes in Mir's wrestling and either rack up takedowns or utilize clinch control and dirty boxing against the fence.
The actual ground battle would be interesting. Despite Cormier's otherworldly wrestling, he has never faced a fighter with Mir's level of Brazilian Jiu-Jitsu.
There aren't any questions about Cormier's takedowns and top control, but it would be great to see how his submission defense stacks up against a bona fide black belt.
With that said, history isn't on Mir's side, and the advantage should go to Cormier.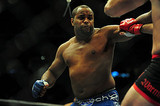 Daniel Cormier - Kyle Terada/U.S. Presswire
There is always the chance Cormier makes a mistake and gets caught in a submission, but the likelihood of that happening is really slim.
This isn't a good matchup on paper for Mir, who typically gets roughed up by stronger wrestlers.
Cormier has the striking to threaten Mir on the feet and keep him honest. He could then utilize feints to setup takedowns.
Mir is a big heavyweight, but he isn't really known for having one-punch knockout power. Cormier may opt to keep the fight standing and overwhelm him in the boxing exchanges.
Regardless, Cormier keeps the undefeated war wagon rolling by earning a second round TKO stoppage.