LeBron James Could Finish Image Makeover by Joining 2013 Slam Dunk Competition
Kevin C. Cox/Getty Images
Miami Heat superstar LeBron James recently told FOX Sports Florida that he has no plans to enter the 2013 Slam Dunk Contest or any dunk contest for the rest of his career.
On a few levels, James' decision makes plenty of sense.
If he joins this February's competition, he loses out on a night of rest during the All-Star break. He's already forgoing relaxation time the following night when he plays in the All-Star Game, so it's hard to fault a guy who bears so much responsibility on the Heat for wanting to rest up at least a little bit during All-Star weekend.
Also, James might not want to participate in the contest because of how the basketball world would react if he were not to win. It's certainly possible that his critics would rip him apart and mock him for his failure.
So, if James is not taking advantage of a much-needed night off and is not risking possible embarrassment, why would he ever want to join the 2013 contest?
The answer: By entering the contest, James has the potential to get back in the good graces of basketball fans nationwide once and for all in a post "The Decision" world.
James has made plenty of progress in terms of his likability since he became one of, if not the most, hated players in the NBA following his actions during the 2010 free agency period.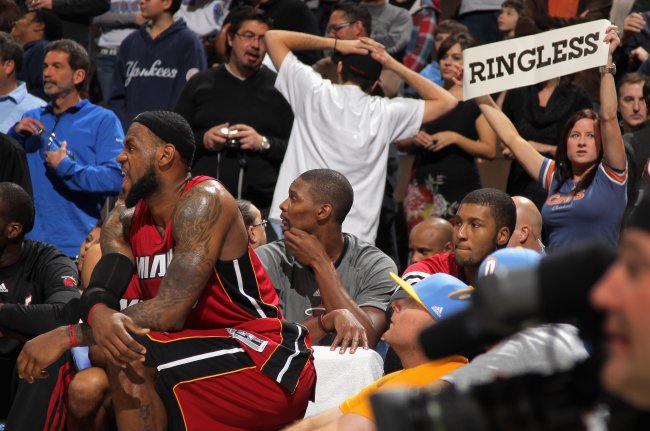 Doug Pensinger/Getty Images
He's won an NBA championship, and fans loves celebrating winners. On top of that, his championship validated his decision to leave Cleveland, even if fans still have a problem with how he went about announcing it.
Joining the dunk contest would be the finishing touch on his attempt for image rehabilitation.
It's not a secret that the last few NBA dunk contests haven't been very exciting. Long gone are the days when the NBA's best players faced off; lately, it's been a bunch of role players going against one another.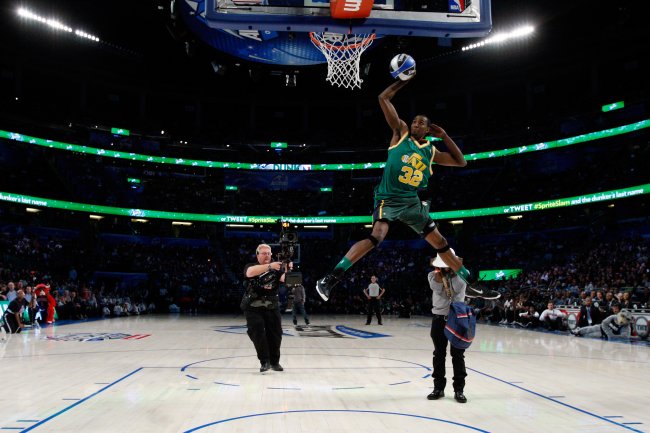 Pool/Getty Images
The exciting cachet of the dunk contest has waned over the years and fans have lost interest. They would be forever grateful to James for re-energizing the dunk contest and attempting to make it the event it once was.
There's a good chance that if James, the NBA's biggest star, entered the contest, fellow superstars would follow suit. The dunk contest isn't cool in many players' eyes anymore; James would change that.
The truth is that LeBron James and LeBron James only can truly save the dunk contest. He would bring the talent and the star power to a historic contest that desperately needs both.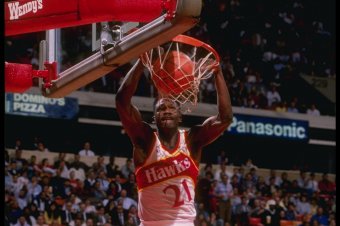 Getty Images/Getty Images
Former dunk contest extraordinaire Dominique Wilkins had the following to say about what James could bring to the event, according to FOX Sports Florida:
"If LeBron ever were to do it, it would be sold out. There would be energy in the air and it would be electric," said Hall of Famer Dominique Wilkins, who won the dunk contest for Atlanta in 1985 and 1990. "It would be huge. I would pay to see him do it."
And after seeing what he did in a game against the Sacramento Kings on January 12, who wouldn't pay to see James in the contest? Especially If James was to bring out Dwyane Wade in the contest for another one of their show-stopping alley-oops.
James is possibly the most freakish athlete in NBA history, which is why everyone in the basketball world has been clamoring for James to enter the dunk contest for years.
Just listen to how the announcers of the 2009 Slam Dunk Contest react to James announcing on the broadcast that he will participate in the 2010 contest (he obviously later backed off these comments).
The forgiving of LeBron James has been building, but it would be hard for anyone (outside of Cleveland Cavaliers fans) to still hold ill will against him once he finally made good on that 2009 announcement.
If LeBron were willing to take the risk of joining the contest in the midst of a championship run in order to make the basketball world happy, with the hopes of saving the beloved event that definitely needs saving, ultimate forgiveness would come his way, win or lose.
This article is
What is the duplicate article?
Why is this article offensive?
Where is this article plagiarized from?
Why is this article poorly edited?

Miami Heat: Like this team?