NBA Players with Most Upside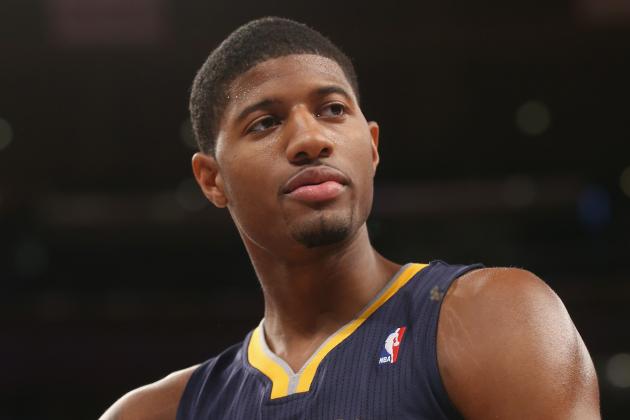 Bruce Bennett/Getty Images

In the NBA, players with the most upside are often revered more than the game's established stars. Every team wants to be the franchise that finds the league's next breakout star, and many are willing to scrap the present in order to take a gamble on the future.
A number of recent draftees appear to have what it takes to eventually evolve into superstars, and a few are well on their way (most notably Cleveland Cavaliers point guard Kyrie Irving).
But there are others on the path to stardom that are just beginning to tap into their full potential. With the right coaching staff and a talented supporting cast, we'll soon see the next generation of NBA royalty inherit the mantle from the current ruling class of the association.
(Note: All statistics are current as of Jan. 12.)
Begin Slideshow

»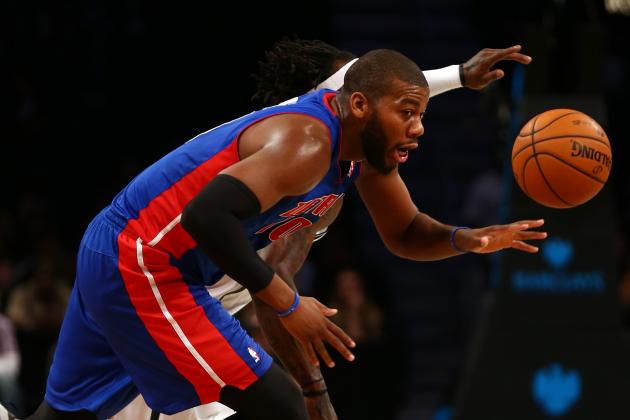 Elsa/Getty Images

Detroit Pistons big man Greg Monroe probably should have been an All-Star last year, but it is easy to ignore a player with a 22-plus PER when he plays for a 25-41 team.
If Monroe keeps racking up double-doubles (14 so far this season), it won't be so easy to dismiss his accomplishments. As the cornerstone of the Pistons, he's the most consistent talent on a roster where inconsistency rules the day.
He'll likely move to power forward full-time once rookie Andre Drummond moves into the starting lineup, but the 6'11" Monroe will be a force regardless of what position he ultimately plays.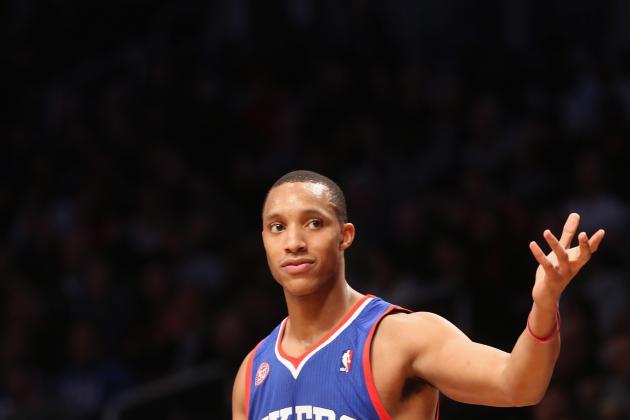 Bruce Bennett/Getty Images

Philadelphia 76ers swingman Evan Turner has the talent and the desire. He just needs to put it all together on a consistent basis.
It appeared he had turned the corner earlier this year when he had a stretch of 17 consecutive games in which he scored 11 points or more. But over the past three weeks, Turner's play has been up and down, and as a result Philadelphia has gone 3-7 over that stretch.
Sixers point guard Jrue Holiday recently went on record saying that Turner is the team's "go-to guy." While that may not necessarily be the case today, it wouldn't be all that surprising to see Turner average 18 to 20 points per game in the very near future.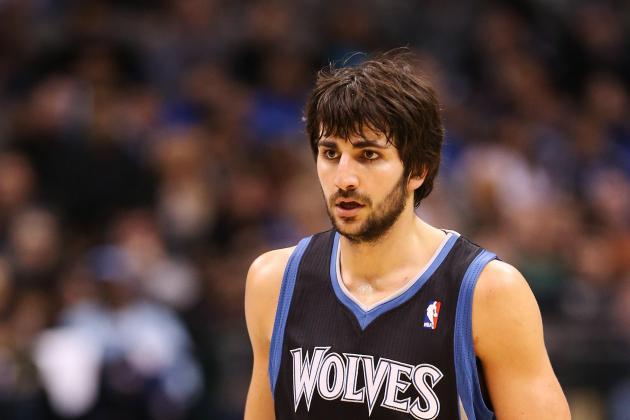 Kevin Jairaj-USA TODAY Sports

Ricky Rubio is such a joy to watch at times that even those who aren't fans of the Minnesota Timberwolves are actively rooting for him to be a star in the league.
He's got the ability: He was sixth in the league in assists per game last year (8.2) and earned first-team All-Rookie honors. His return from his torn ACL hasn't been much to write home about, but every now and then we see glimpses of his potential.
If Rubio can develop into just a mediocre shooter, the Timberwolves could very well have a star on their hands.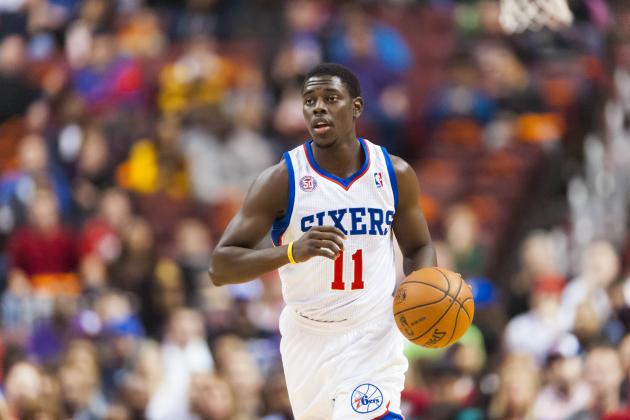 USA TODAY Sports

The four-year, $41 million extension that Jrue Holiday signed this past Halloween was met with more than a few raised eyebrows among the basketball cognoscenti:
Sixers fans LOOOOVE Jrue Holiday I'm learning. Why wouldn't you with 43 percent shooting and a 14.7 PER?(Could be a Conley-deal steal)

— Hardwood Paroxysm (@HPbasketball) Nov. 1, 2012
So far this season, it appears as if the Philadelphia 76ers got themselves a steal.
Holiday is in the mix for an All-Star bid this season and is one of just two guards who is averaging 18 points and eight assists in 2012-13 (Oklahoma City's Russell Westbrook is the other). At just 22, Holiday is still several years from his prime, and he will be one of the league's top-10 point guards in the very near future.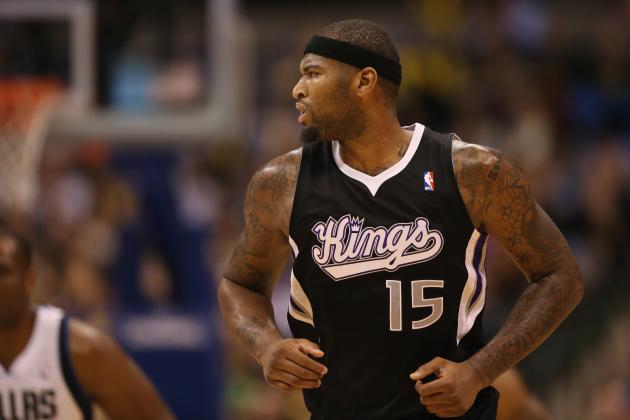 Ronald Martinez/Getty Images

On the surface, it may sound strange to think that Sacramento Kings forward DeMarcus Cousins has a great deal of upside. After all, he has averaged a double-double for the past two seasons and is one of the top five centers in the league.
That said, Cousins isn't all that efficient. He's just a 43.8 percent career shooter, which is a terrible percentage for someone who spends most of his time near the basket.
Once the 22-year-old learns how to effectively use his 270-pound frame, he will be a dominant force in the interior for years to come. And if he can ever harness his emotions in a positive way, Cousins will be a perennial All-Star.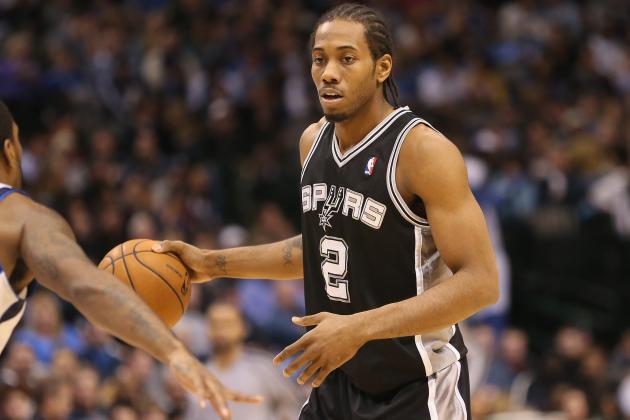 Ronald Martinez/Getty Images

He doesn't even have two full seasons under his belt, and Kawhi Leonard is already an All-NBA-caliber defender. San Antonio Spurs head coach Gregg Popovich has already compared his second-year player to former defensive stopper Bruce Bowen, but Leonard has far more upside on the other end of the court.
Thanks to San Antonio's committee-like approach to scoring, Leonard averages just seven shots per game. But he's a very efficient offensive player, and his 58.9 true shooting percentage is proof that he would excel if given more chances to score. That will come over time, and when it does, Leonard will be one of the best two-way stars in the NBA.
Doug Pensinger/Getty Images

Utah Jazz power forward Derrick Favors plays less than 22 minutes per night, but it's clear that the former Georgia Tech star has what it takes to be a productive player for years to come.
His per-36 minutes averages this season (14.6 points, 10.4 rebounds, 2.5 blocks) are very good for someone with his limited amount of experience, and he'll likely get his chance to shine next year since both members of Utah's starting frontcourt (Al Jefferson and Paul Millsap) are both in the final year of their deals.
"Once he learns how to play the game, it's going to be trouble," said Jefferson after Utah was eliminated from the playoffs last season. "I hope I'm his teammate for the rest of my career."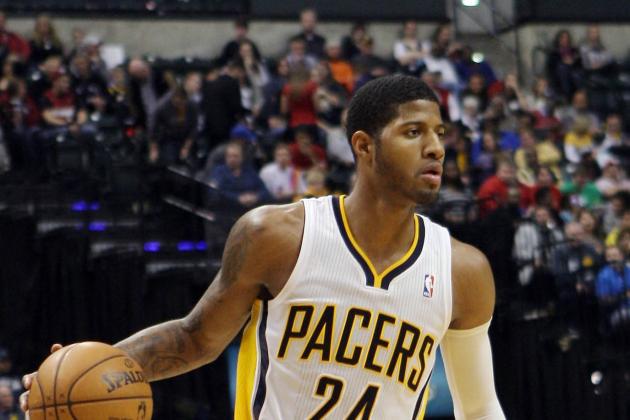 USA TODAY Sports

Indiana Pacers swingman Paul George is more than just a dunker (although he does that extraordinarily well).
In fact, George may be the best player on his team even when a healthy Danny Granger returns from a left knee injury. At 6'8" with ridiculous athleticism, George is a matchup nightmare for the vast majority of wing players in the NBA. You can almost see the development as it happens as the Pacers star becomes more comfortable with the pro game on a nightly basis.
His shooting (42.2 percent this season) needs some work, but if his basketball acumen can ever approach the level of his physical gifts, George may be one of the league's most unique talents since the days of Dominique Wilkins.