10 College Baseball Prospects with Tons of Big League Star Potential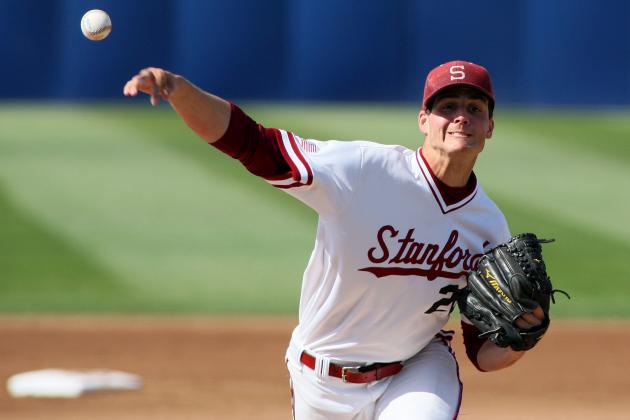 Jake Roth-USA TODAY Sports
Mark Appel (Stanford): Will the right-hander finally be the No. 1 overall pick in 2013?
With the start of the college season edging closer each day, anticipation and excitement for the 2013 first-year player draft in June is growing steadily.
Even though it's an overall weak class relative to last year's crop—and especially when compared to the talent that's emerged from the 2011 class—there's still an impressive collection of players on the board this season. This is especially true with the top college prospects in the country, as many of them project favorably as future major leaguers.
Here's a look at 10 college players with the potential to be standout big leaguers.
Begin Slideshow

»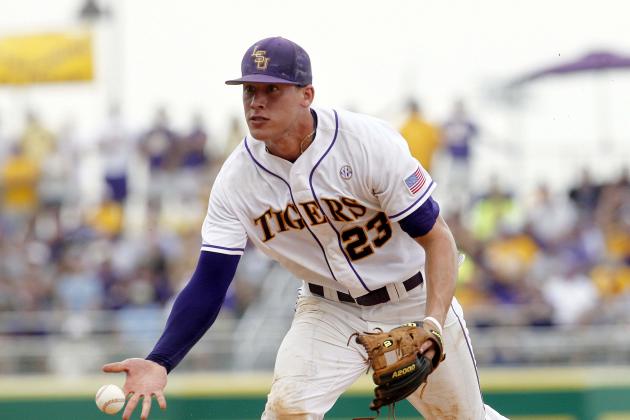 Crystal Logiudice-USA TODAY Sports

Jacoby Jones is the type of college player whom teams covet in the draft due to his raw power-speed potential; the results may not necessarily be present (yet), but his overall athleticism and tools make him a highly intriguing talent.
Jones loudest tool is arguably his speed, which grades as above-average-to-plus and plays on both sides of the ball. At Louisiana State, he's seen time at shortstop, second base and in the outfielder—positions where his speed is most influential to the outcome of the game.
At the plate, the right-handed hitter possesses above-average raw power, which he thoroughly showcased by winning the Cape Cod League home run derby this past summer.
However, because he can get pull-happy and force the utilization of said power, Jones' hit tool is questionable, and he'll have to refine his plate discipline. If he demonstrates a refined approach this spring, and in turn, a more consistent hit tool, Jones could work his way into the top five.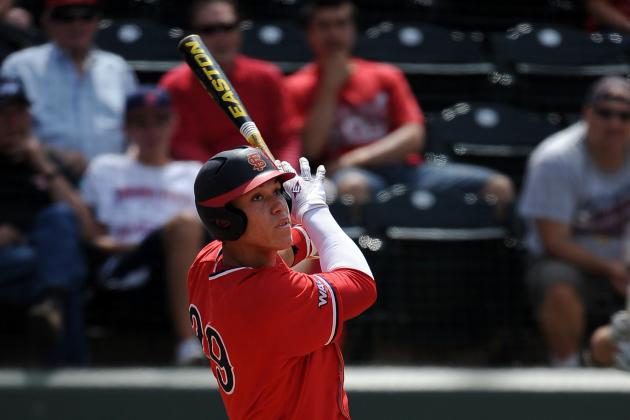 Jayne Kamin-Oncea-USA TODAY Sports

At 6'7", 240 pounds, Aaron Judge is a monster human being.
A right-handed hitter, neither his hit nor power tool is overwhelmingly impressive at the moment. However, with that size and physical strength, the Fresno State outfielder's projectability is exciting. Judge did showcase more power last season, highlighted by five home runs in the Cape Code League. Similarly, his present plate discipline gives his bat even more upside.
Given his frame, he moves surprisingly well in the outfield with solid-average speed and can cover some ground once he hits full stride. His arm is arguably his best defensive attribute, as it grades as above-average and more than enough to play right field in the major leagues.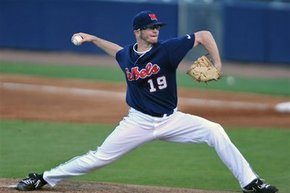 Courtesy of collegebaseball360.com
The 6'3", 200-pound right-hander enjoyed a breakout sophomore campaign in 2012 at Ole Miss, spending the entire season in the team's starting rotation. Thanks to plenty of raw arm strength, Wahl can run his fastball up to 94-95 mph with late life to the arm side.
He complements the plus heater with an inconsistent curveball that could develop into an above-average offering. He also showed a feel for a changeup last season, which only aids his projection as a starter.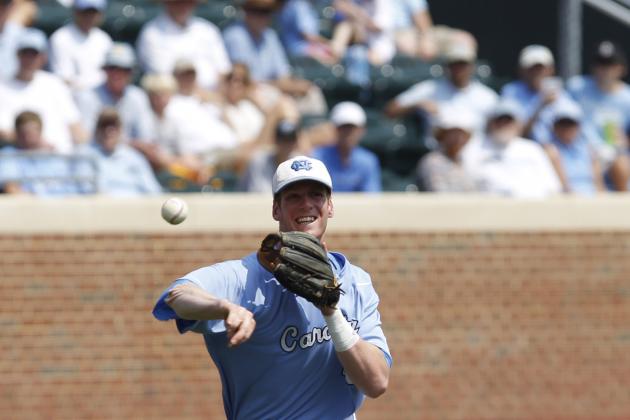 Bob Donnan-USA TODAY Sports

A tall, physically strong third baseman—much like Kris Bryant—at 6'3", 209 pounds, Colin Moran's prospect stock shot up this past summer after pacing the Cape Cod League with 42 RBI. A left-handed hitter, the utility of his hit tool is currently more mature than that of his power.
However, considering his frame and present athleticism, he projects for enough power for the hot corner. Furthermore, his above-average-to-plus arm strength, agility and instincts should allow him to stick at the position.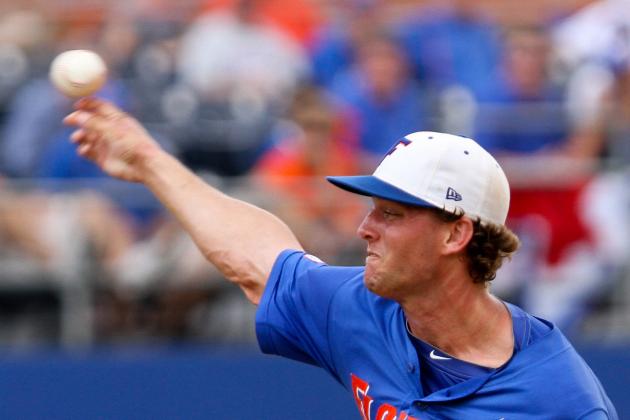 Rob Foldy-USA TODAY Sports

Jonathan Crawford, a 6'1" right-hander, put himself on scouts' radars with a no-hitter in the 2012 NCAA regionals. Boasting loads of natural arm strength, his fastball easily reaches the mid-90s and sometimes more. His breaking ball is a second plus pitch, as he throws it with plenty of velocity and sharp, late-breaking bite out of the zone.
The big question with Crawford is whether he can develop a useful changeup. Because his fast arm causes him to throw everything hard, the right-hander may struggle to adopt the pitch. Either way, he has one of the best arms in the draft, and at worst, has a bright future as a late-inning reliever.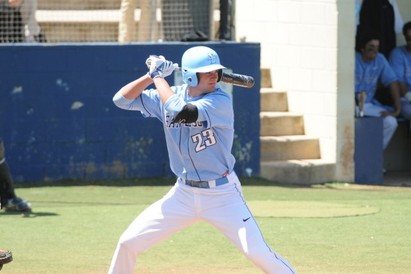 Courtesy of collegebaseball360.com
Fresh off a monster offensive season at San Diego in which he batted .366/.483/.671, Kris Bryant will enter the spring as the top collegiate hitter. At 6'5", 215 pounds, the third baseman has plus raw power to all fields, though, like so many young power hitters, his swing can get long and has holes.
The utility of his hit tool may be challenged against better pure stuff and more advanced sequencing as a professional.
At the hot corner, Bryant's best attribute is a plus arm, which is more than enough to remain at the position. His actions and glove are both average, though it's uncertain how much agility and athleticism will be retained as he continues to add strength.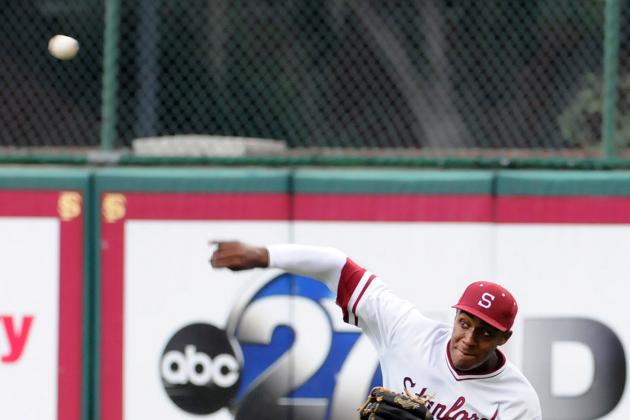 Melina Vastola-USA TODAY Sports

Despite big names like Mark Appel and Ryne Stanek, Austin Wilson may be the most projectable player in the 2013 draft class. At 6'5", 245 pounds, the junior outfielder certainly passes the eye test and is loaded with tools and athleticism.
Despite his size, Wilson possesses above-average speed and range in the outfield, with an arm that profiles favorably in right field. At the plate, his hit tool is still raw, and he whiffs more than desired.
What will ultimately determine his selection is his raw power, which he's still learning to showcase during games. If he can exhibit more consistent pop, Wilson is yet another player who should receive 1.1 consideration.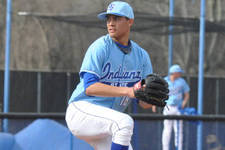 Courtesy of sycamorepride.com
Virtually unknown headed into the summer, Sean Manaea vaulted into early consideration for the No. 1 overall pick with his dominance in the Cape Cod League. The 6'5", 215-pound left-hander registered a 1.22 ERA with 85 strikeouts in 51.2 innings, and was subsequently recognized as the league's top pitcher and top overall prospect.
His fastball sits in the low-to-mid 90s, and he's topped out at 96 mph. His breaking ball, a slider, gives him a second plus offering, while his changeup is raw but projectable. He lacks the command and arsenal depth of some other highly regarded pitchers, but at the same time, his ceiling is arguably higher.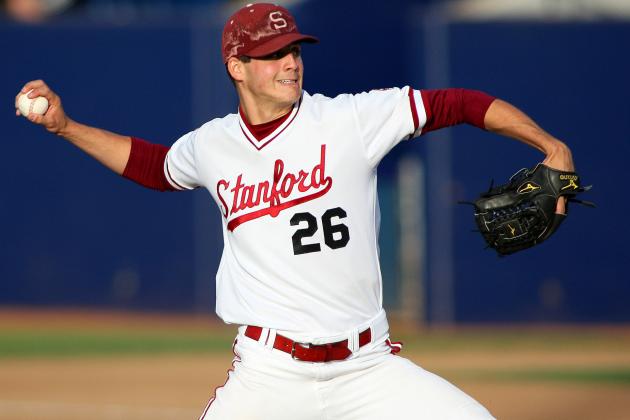 Jake Roth-USA TODAY Sports

Expected to be the No. 1 overall selection in the 2012 draft, Mark Appel fell to the Pirates with the eighth pick due to his price tag. The right-hander ultimately opted not to sign for the same reason and will pitch his senior season for Stanford.
At 6'4", 195 pounds, he has the arsenal and command to emerge as a frontline starter in the major leagues, though he's never truly dominated in the way a future ace should. He pounds the zone with a mid-90s fastball with some late life, though he may not be as efficient with the pitch up in the zone as a professional.
His best secondary offering is a slider with velocity and tilt, and he's comfortable throwing it any time in the count. Appel also works in a circle changeup that's currently solidly average, though he'll need to throw it more efficiently and wisely next spring.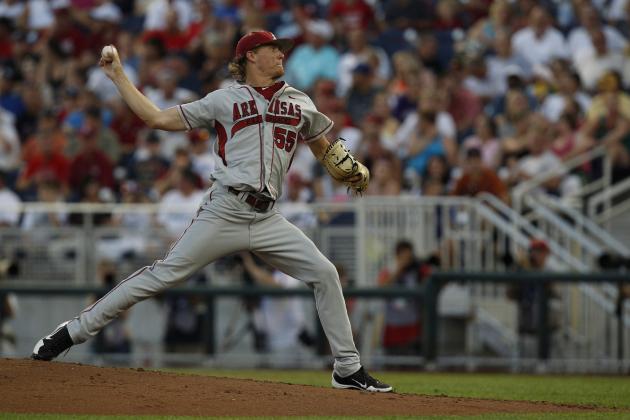 Bruce Thorson-USA TODAY Sports

It honestly wouldn't surprise me if Ryne Stanek is selected ahead of Mark Appel in the 2013 draft. At 6'4", 180 pounds, the right-hander arguably gives scouts more to dream on than the Cardinal ace.
His fastball already reaches the mid-90s and jumps out of his hand, and he'll hold it fairly deep into outings—somewhat surprising given the effort involved in his delivery. Stanek utilizes both a curveball and slider, with the latter already grading as a plus offering. He naturally generates swings and misses with both pitches, though his overall command is shaky.