Strikeforce Results: 5 Fights for Nate Marquardt in the UFC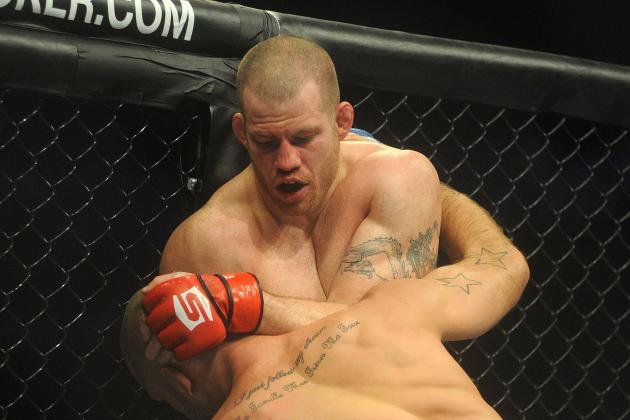 USA TODAY Sports

Anything can happen in the world of mixed martial arts. Submission fighters can score major knockouts, judges can turn in scorecards that don't remotely reflect the action inside of the cage, and 4-to-1 underdogs can absolutely dominate a well-known world champion in the swan song of a dying promotion.
On Saturday night, Nate Marquardt saw his momentum train crash into a steel barrier as little-known Tarec Saffiedine scored a monumental upset (and more than 100 significant strikes) in the Strikeforce main event.
Where does this leave the former champion and 14-time UFC veteran? Clearly, Marquardt is a big enough star that both Bellator and World Series of Fighting would love to add him to their roster. For that reason alone, it would be surprising if the UFC didn't import Nate "The Great."
Here is a look at five fights that await Marquardt in the UFC.
Begin Slideshow

»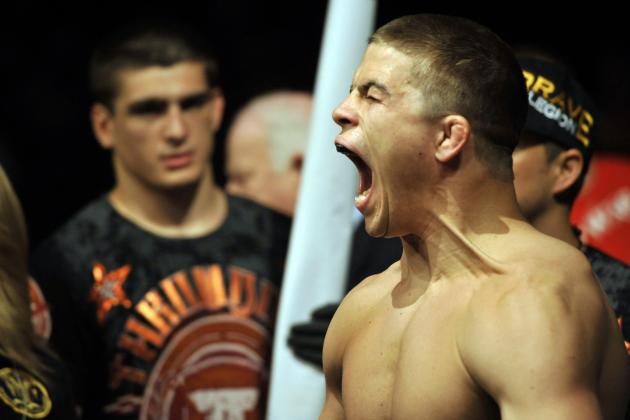 Joe Camporeale-USA TODAY Sports

When Nate Marquardt originally announced a drop to welterweight, Rick Story was booked as his opponent in the main event of UFC on Versus 4. Twenty-four hours before the event, Marquardt was released from the UFC after failing to receive medical clearance due to TRT.
If Marquardt is heading back into the UFC, why not pick up where he left off?
Both fighters are looking for direction in their division, and this fight is both relevant and intriguing, despite having a combined three wins in their last eight fights.
Story meets Sean Pierson at UFC 158, so this matchup is ultimately dependent on a victory in that contest.
Photo: sherdog.com
Typically, Joe Silva doesn't pair together a fighter coming off a win against one coming off a loss. However, in the event of Mike Pyle, he might be willing to make an exception.
Pyle saw a magnificent 2012, scoring three knockout victories in approximately eight minutes of competition. He won six of his last seven fights, including upset wins over Ricardo Almeida and John Hathaway.
Marquardt represents the step up in competition that Pyle deserves, and despite his loss on Saturday, he's one of the highest-ranked welterweights who doesn't have his next fight in the books.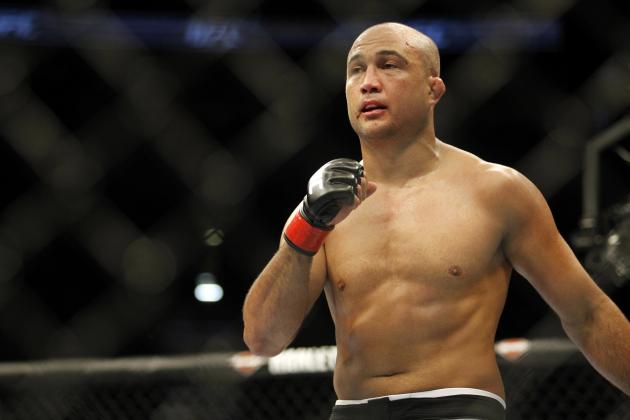 Joe Nicholson-USA TODAY Sports

If BJ Penn is still looking to get some revenge against Tristar Gym, the UFC has a new import that just might tickle his fancy.
Many feel that "The Prodigy" should either return to lightweight or retire immediately. However, that is not a fair assessment.
Penn has been a UFC welterweight champion and has two stoppage wins against Matt Hughes in that division. His boxing is stellar, and although he isn't as quick as some of his contemporaries, neither is Marquardt.
Both men have knockout power in their hands and are incredibly durable in the cage. This is a fight that is winnable for either man, but is a must-win for both.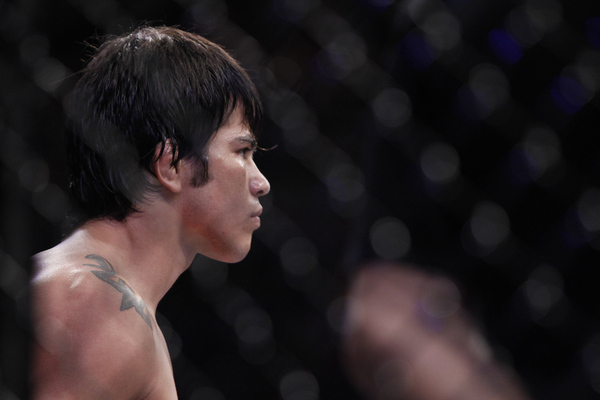 Photo: sbnation.com
One guy is coming off a tough loss that crippled his status as a potential threat to the UFC championship. The other guy was outclassed by his opponent, even though he displayed a lot of heart and durability.
Wait, which one is which?
Erick Silva and Nate Marquardt are both in need of some image rebuilding.
Silva recently suffered a tough loss to Jon Fitch in a fight where he nearly choked out the longtime contender. Instead of graduating into contender status, he became the first win on Fitch's belt in more than two years.
Marquardt lost his title on Saturday night in a fight where the former middleweight ate a healthy supply of leg kicks until the final bell mercifully sounded.
With Silva forced out of a scheduled January bout, his return to the cage should line up with that of Marquardt.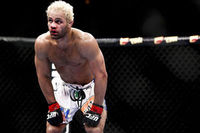 Photo: mmafighting.com
The final fighter on our list is none other than bleach-blonde bad boy, Josh Koscheck.
When Nate Marquardt originally announced a drop to welterweight, this was a potential fight that excited me.
Koscheck was coming back from a failed title bid, and Marquardt had just come up short in a title eliminator against Yushin Okami, so each man needed a high-profile opponent who could push him in the Octagon.
Fast forward 18 months and both men are once again on the heels of losses and looking to restart the ascension up the divisional ladder.
Currently, Koscheck is scheduled to face Robbie Lawler in February. Although the timeline isn't spectacular for these two to meet, Koscheck tends to be active in the cage, having four UFC contests per calendar year on two occasions.
Barring any injuries, Marquardt vs. Koscheck could headline any FX or FUEL TV event of the summer.