Best Moments from Pride 1-10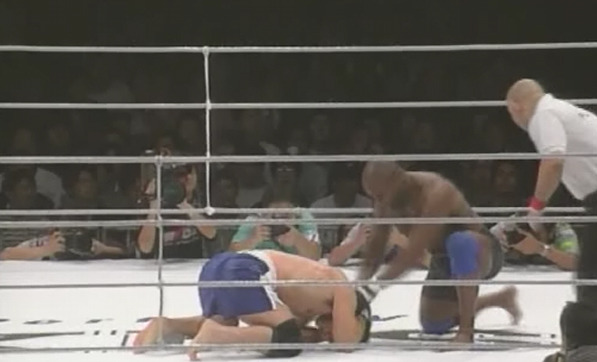 fuel.tv
Former UFC tournament champion at UFC 6 Oleg Taktarov came into Pride 1 with a great deal of experience and skill on his side. Taktarov was considered a favorite going into his fight with fellow UFC veteran Gary Goodridge.
Goodridge handed out one of the most violent knockouts in history in this fight, leveling Taktarov out cold and landing one for good measure that likely wasn't necessary.
Takratov needed to be taken out on a stretcher, and Goodridge added a highlight reel to his resume.
en.susumug.com
The first ever main event in Pride saw professional wrestler turned fighter Nobuhiko Takada take on Rickson Gracie.
Gracie is a legit grappler, which is not to take anything away from Takada, who was a decent grappler. However, Takada was in over his head, succumbing to an armbar in under three minutes.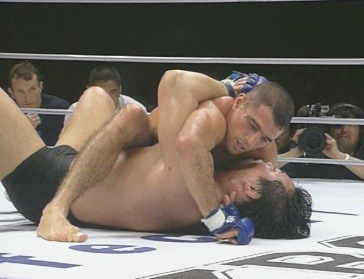 fightrankings.wordpress.com
Royler and Renzo Gracie both appeared on the second Pride event, taking on Japanese counterparts in the ring.
Royler took on Naoki Sato in a 30-plus-minute match before he tapped Sato out with an armbar.
Renzo fought Sanae Kikuta for six rounds before he submitted him with a guillotine choke.
Two Gracie family members fought, two Gracie family members won by submission. That's almost standard in the early MMA days.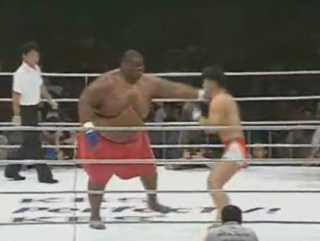 offthebench.nbcsports.com
If you have never seen Daiju Takase fight Emanuel Yarborough, please take the time to watch it. It was Japanese David vs. fat Goliath, and it took place at Pride 3.
Takase weighed about 180 pounds in this fight, while Yarborough weighed about 650 pounds. No athletic commission in the United States would dare to allow this fight to ever happen.
It went down in Japan, and the little guy beat the big guy in humiliating fashion. Possibly fashioning himself as pre-Bob Sapp, Yarborough tapped to strikes against Takase and proved size doesn't matter in some cases.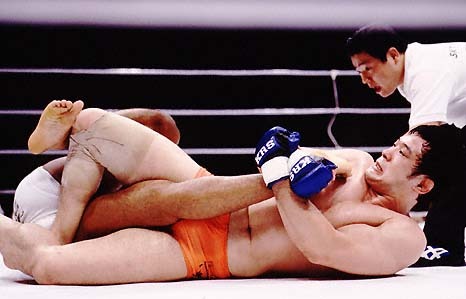 en.susumug.com
Kazushi Sakuraba should be credited as one of the main reasons Pride got on the map. He had a professional wrestling background, but he consistently beat big-name opponents in various disciplines.
At Pride 3, Sakuraba took on future UFC Welterweight Champion Carlos Newton. Newton is a jiu-jitsu black belt who is notorious for his submission ability.
However, Sakuraba made the submission specialist tap with a nasty kneebar, which launched him into superstardom in Japan.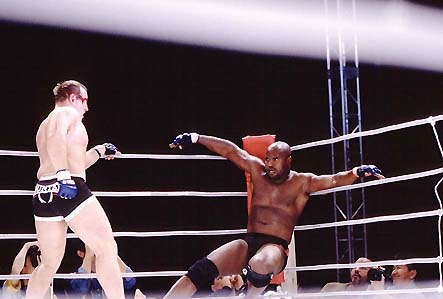 en.susumug.com
Gary Goodridge vs. Igor Vovchanchyn was a striking fans dream in the early days, as Vovchanchyn was a machine and Goodridge was always dangerous.
Goodridge used takedowns early to stifle Vovchanchyn's offense, but once he got it back on the feet, the Ukrainian showed his superiority. Igor would land two nasty hooks that put away Goodridge and gave him a big win in early Pride.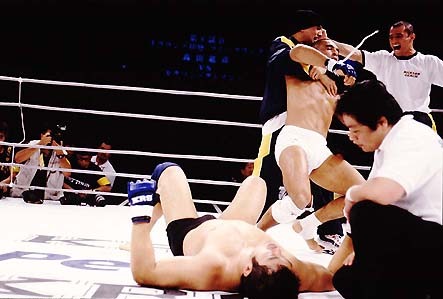 en.susumug.com
It was a rematch from the first Pride main event, when Nobuhiko Takada took on Rickson Gracie again.
Spoiler alert: Rickson won the same way he did in the first fight, which was by armbar.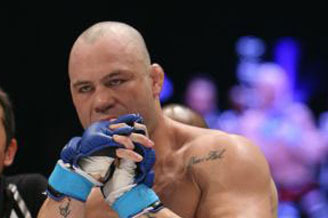 fcfighter.com
Who is Carl Ognibene, you may ask? Well, I am not exactly sure, but I do know he was the first victim of Wanderlei Silva in his Pride run.
It was not one of Silva's most memorable bouts, but he was able to pull off a unanimous decision win.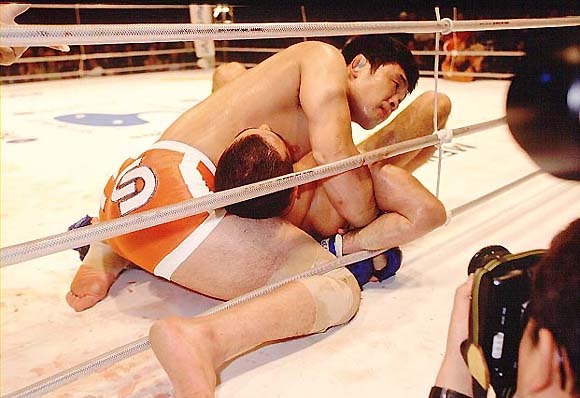 en.susumug.com
Kazushi Sakuraba is known as "The Gracie Hunter" for his wins over several members of the famous Gracie family.
The first victim on that list was Royler Gracie. Just over 13 minutes into the second round, Sakuraba slapped on a devastating kimura that earned a stoppage, marking the first time a Gracie had lost a mixed martial arts bout in history.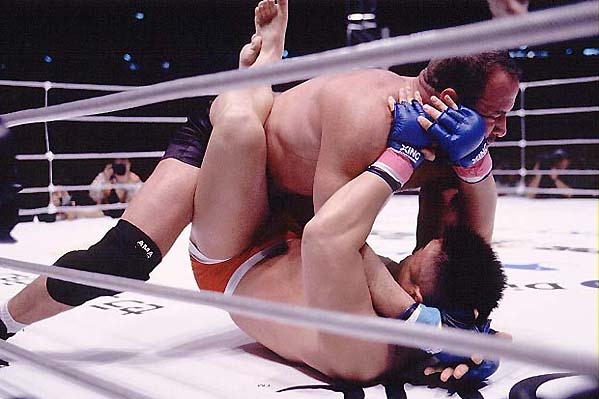 en.susumug.com
Pride hosted an openweight tournament in 2000, and the opening round saw UFC veteran Mark Coleman take on Masaaki Satake.
Coleman did not waste time, applying a vicious neck crank that forced Satake to tap out in just over a minute. This win put Coleman in the quarterfinals and would be the first step to making history.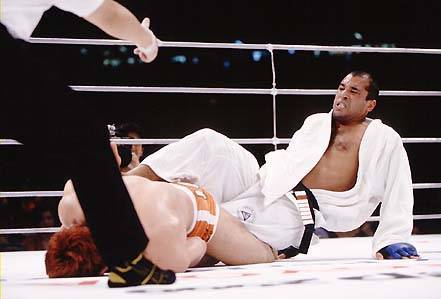 en.susumug.com
Kazushi Sakuraba's second victim in the Gracie family was the famed Royce Gracie, famous for winning three of the first four UFC tournaments.
The rules of this fight were modified so that there would be unlimited rounds. A finish or injury was the only way this fight would end.
The fight would go on for 90 minutes. Take that in for a second because that just sounds exhausting thinking about it.
The combination of a deep kneebar and leg kicks would eventually see this fight come to an end when Rorion Gracie, who was in Royce's corner, threw the towel in. Royce had taken so much damage to his legs that it was necessary.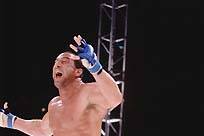 en.susumug.com
Mark Coleman beat Akira Shoji and Kazuyuki Fujita (albeit by forfeit) to make it to the 2000 openweight tournament finals against Igor Vovchanchyn, a dangerous striker.
The winner of this fight would be the first Pride tournament champion ever.
The two fought, with Coleman obviously being the better grappler. However, in the second round, Coleman submitted Vovchanchyn due to vicious knees he threw against the ropes.
The celebration was an epic fail, but Coleman became the first ever Pride tournament champion.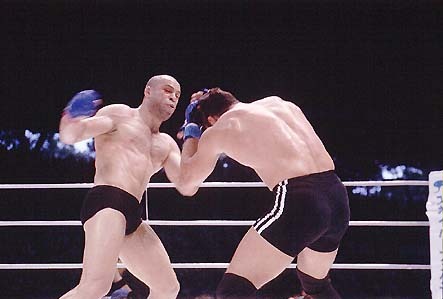 en.susumug.com
Pride 10 was home to a fight between highly regarded fighters Wanderlei Silva and Guy Mezger. It was thought to be a close fight, but it was anything but that.
It took Silva less than four minutes to devastate Mezger with his lethal striking. He leveled Guy with a nasty punch and followed that up with more punches until Mezger was out cold.
It added to the growing legacy of "The Axe Murderer."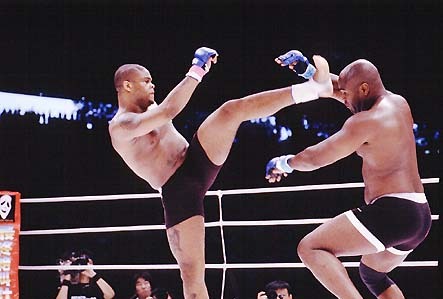 en.susumug.com
If you liked Wanderlei Silva's KO of Guy Mezger at Pride 10, there is no way you couldn't have loved Gilbert Yvel's KO of Gary Goodridge.
If you blinked, you may have missed it. Just 28 seconds into the fight, Yvel threw a violent left head kick that put Goodridge's lights out.
It is one of the many nasty knockouts that Yvel has accumulated over the years.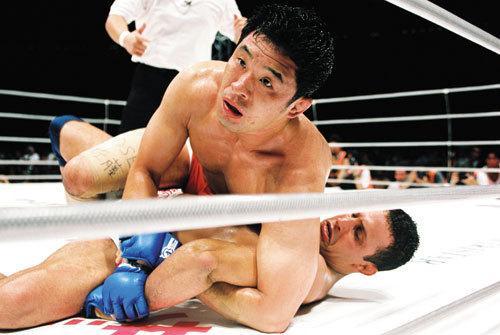 mma-core.com
Pride 10 saw Kazushi Sakuraba fight his third Gracie in under two years when he fought Renzo Gracie.
Renzo was a game opponent from the outset, but with the second round closing out, Sakuraba slapped on a kimura that dislocated Gracie's elbow, forcing an end to the fight.
Sakuraba was truly kryptonite to the Gracie family.