MLB's Best Penny-for-Penny Values Still Available on the Winter Markets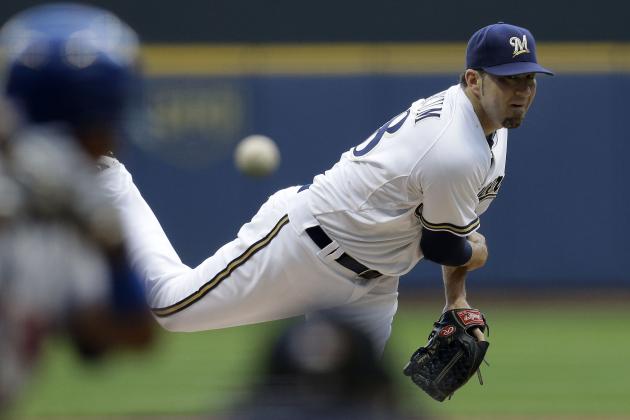 Mike McGinnis/Getty Images

Every year there are a handful of free agents who will get the majority of the attention during the winter months. So, not every team can come away with a great free agent but can still find bargains in free agency. One example last year is Cody Ross, who signed a one-year, $3 million deal and turned out to be one of the lone bright spots for the Boston Red Sox.
This year is no different, and some teams will get great value on the free-agent market. However, it is buyer beware because for every Cody Ross there are 10 like Clint Barmes, who signed a two-year, $10.5 million deal and only produced eight home runs and 45 RBI last season.
This type of list won't include the likes of Michael Bourn or Kyle Lohse because of the contracts they are expected to receive and the fact that their new teams will need to give up some draft-pick compensation to their former teams. It would be hard for these players to produce at a level exceeding the value of their contracts. There are four players, though, who should provide the most bang for a team's buck in 2013 if signed to a reasonable contract.
Begin Slideshow

»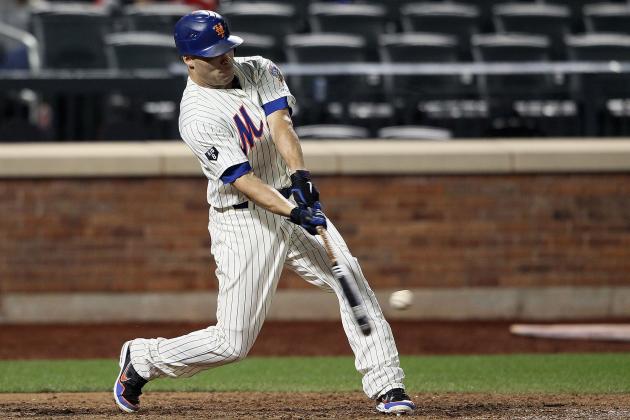 Alex Trautwig/Getty Images

Scott Hairston is the second-best outfielder left on the market behind Michael Bourn and may be the beneficiary of a bidding war between the New York Yankees and Mets. If this becomes the case and these two teams overspend, he may no longer be one of the best bargains. However, it is hard to believe that the financially strapped New York Mets would get into a bidding war, so this scenario seems unlikely.
We can pretend that Hairston will get a reasonable two-year contract like he wants, and if this happens, a team can expect to get a good fourth outfielder or platoon-type player. Hairston hits left-handed pitching very well, going .286 last season with 11 of his 20 home runs coming against southpaws.
The problem is that he does struggle hitting right-handed pitching, and over the past three years, he has only hit .218 with a 118 strikeouts in 431 at-bats. Until he can prove that he can hit right-handed pitching, it is a stretch to consider him an everyday player.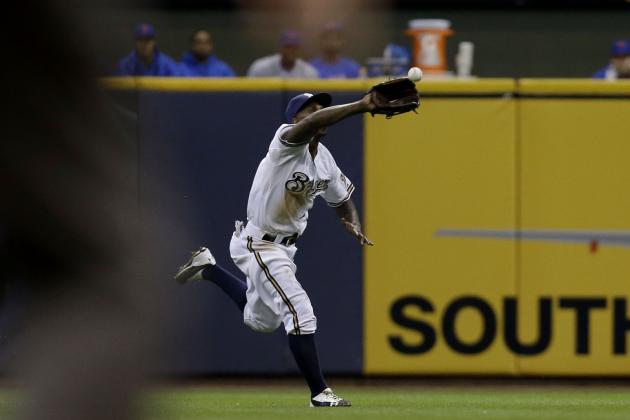 Mike McGinnis/Getty Images

Unlike Hairston, Nyjer Morgan could be a starting center fielder on the right team. He is coming off a down year where he only hit .239 but also only started 66 games. Looking at his career numbers, though, there are a lot of teams who could use someone who hits .280 and steals almost 20 bases over a season.
The downside with Nyjer Morgan, and what has probably scared teams away, is the baggage he brings with him. This article back in 2011 does a nice job summing up some of Morgan's more infamous moments.
The problem is the wacky moments haven't stopped for Morgan, and another chapter unfolded this past Monday night. According to Mike Foss of USA Today, Nyjer Morgan's Twitter account was hacked, most likely by an ex-girlfriend, as tweets about his (un)faithfulness were posted.
Due to the extra baggage, it would be hard to imagine teams making a big financial commitment to Morgan, and he may be willing to accept a low one-year deal to prove his ability on the field and the fact he won't be a headache off it.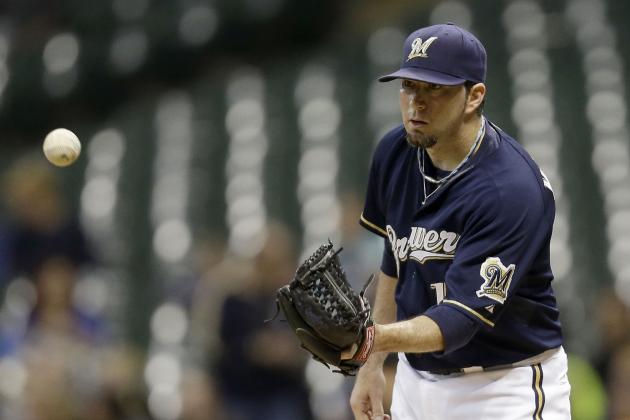 Mike McGinnis/Getty Images

It is kind of surprising that more teams have not expressed interest in Shaun Marcum even with an elbow injury that kept him out of part of last season. Marcum has never been the type of pitcher to overpower batters and relies more on his location. Since 2007, Marcum has a record of 54-32 and has only had an ERA above four once.
As long as he does not have any lingering issues with his elbow, Marcum would be a great addition to the back of a rotation. There are even some teams out there that if they signed Marcum, he could finish the year as their second- or third-best pitcher.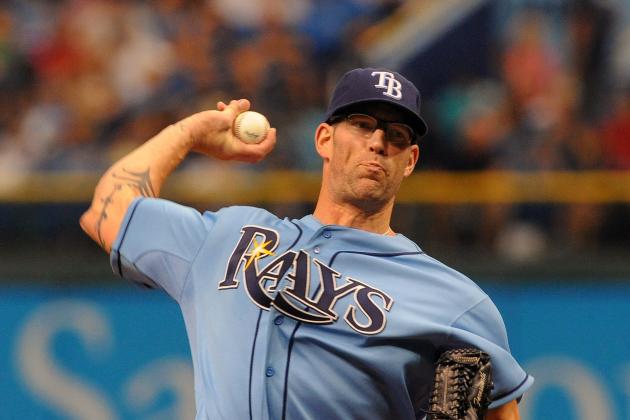 Al Messerschmidt/Getty Images

Entering the 2012 season Kyle Farnsworth was penciled in as the closer for the Tampa Bay Rays because he finished 2011 with 25 saves and an ERA of only 2.18. However, an elbow issue sidelined him at the beginning of the season, and Fernando Rodney took over as closer and had one of the best years of his career. This made Farnsworth expendable and is why he is a free agent this winter.
Every year at the trade deadline teams in contention seem to be looking for some kind of bullpen help, and this is why Farnsworth could end up being one of the best deals of the offseason. Farnsworth is a veteran pitcher who has pitched in a number of roles in the bullpen, including setup man and closer.
This provides a great deal of flexibility and security to the team that signs Farnsworth. They could put him in a defined role to start the year or keep him in the bullpen as a backup option if their current closer struggles. The most value that Farnsworth could provide, though, is if he pitches well—then a team could move him at the deadline for a few prospects.