Ranking Chelsea's Managers in the Roman Abramovich Era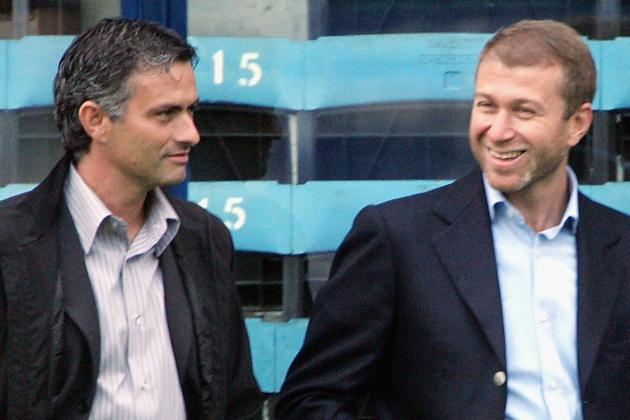 Phil Cole/Getty Images

Since Roman Abramovich took over Chelsea, the club has experienced a merry-go-round when it comes to managerial appointments.
Whether they be permanent appointments or in a caretaker/interim position, a staggering 10 managers have sat in the dug out at Stamford Bridge since that time, each enjoying varying success.
Jose Mourinho won the Premier League twice and also lifted the League Cup and FA Cup, while Carlo Ancelotti won the Premier League and FA Cup double. Last season saw Roberto Di Matteo lift the Champions League along with the FA Cup, but of all those to have passed through the revolving door that is management at Chelsea, who ranks the highest?
Rafa Benitez has been in charge all of five matches at Stamford Bridge while Ray Wilkins took the reins for one outing against Watford in the FA Cup, so excluding that pair, we assess the impact of Abramovich's appointments.
Begin Slideshow

»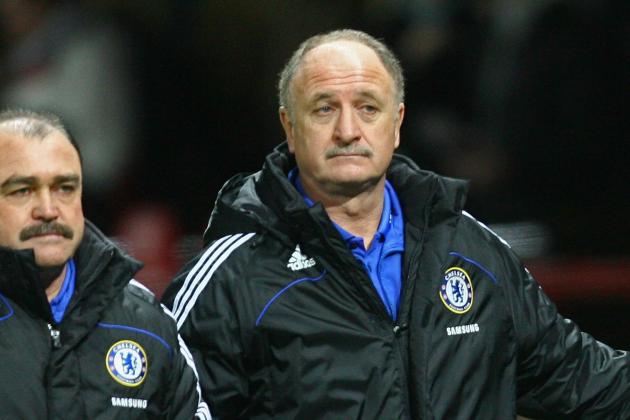 Alex Livesey/Getty Images

Appointed in July 2008, the Brazilian came in as the replacement for Avram Grant, who a few weeks earlier had guided Chelsea to the club's first-ever Champions League final.
It had been the best part of seven years since his last club appointment with Cruzeiro in Brazil and since that time he worked as an international coach, first steering Brazil to World Cup glory in 2002 before trying a similar feat with Portugal.
He came into English football with a fierce reputation, but within eight months, that had waned to the point that he was fired and, in so doing, made him the fourth managerial casualty of the Roman Abramovich era at Chelsea.
Things had started well for Scolari, though, with the Blues winning nine of his first 12 games in charge in all competitions. But as the season developed, so too did stories of unrest in the camp and from November through to early January, they won just five outings.
With a goalless draw against Hull City at home on Feb. 7 coming on the back of 2-0 defeat to Liverpool, Abramovich had seen enough and Scolari paid the price by losing his job.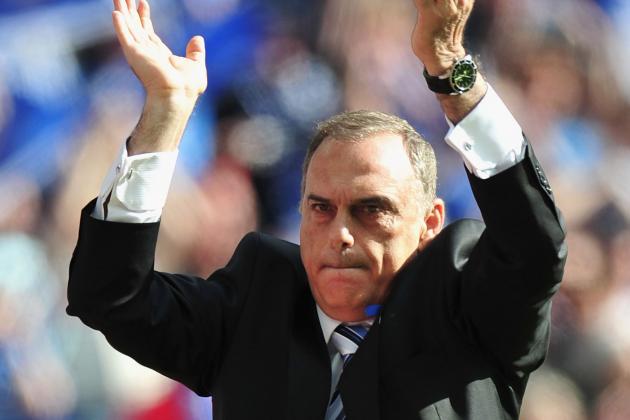 Clive Mason/Getty Images

Stepping into replace Jose Mourinho was always going to be a difficult task for any manager, and from the outset, Avram Grant struggled to win over Chelsea fans.
Not only was he untested in English football, but he came with the tag of being a friend of Roman Abramovich's and, rightly or wrongly, was seen as being appointed for that reason alone.
He guided the Blues to the 2008 Champions League final though, ending the club's hoodoo in the competition against Liverpool with victory in the semifinal, so deserves some credit.
But ask Chelsea fans of his impact and they will always look at where it went wrong for Grant, as opposed to what went right.
The team was incredibly inconsistent, surrendering games in ways they never had under Mourinho, and the feeling from many inside Stamford Bridge was the club's appearance in the Champions League final was more to do with a rallying call from the players as opposed to the manager's influence.
Chelsea lost the final on penalties to Manchester United and also finished second best to the Red Devils in the league. Considering their short period of dominance under Mourinho, that was unacceptable to most Blues supporters.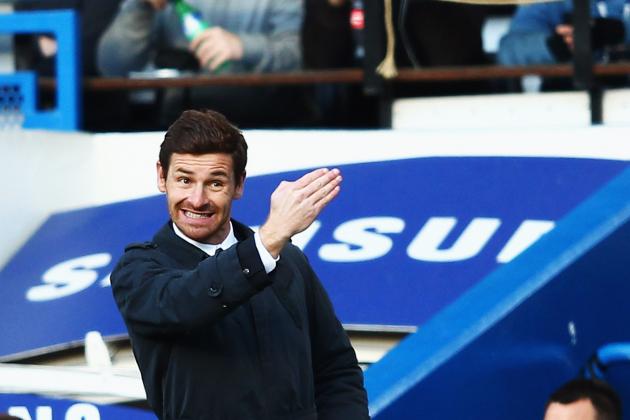 Clive Mason/Getty Images

He came into English football on the back of lifting the Europa League trophy with Porto, but for one reason or another, things didn't quite work the same for Andre Villas-Boas at Chelsea.
He had worked at the club under Jose Mourinho before embarking on a managerial career of his own and his rapid rise led to him being dubbed as one of Europe's finest up-and-coming managers.
That reputation meant very little at Chelsea though and when things started to go awry in November 2011, questions were soon being asked about his position at the club.
The young Portuguese was trying to introduce a new style of play at Chelsea that maybe the club wasn't ready for, but when fans and owner alike have grown used to Champions League football and winning trophies, impatience becomes the dominant characteristic.
There were all sorts of rumours doing the rounds where Villas-Boas was concerned, that he'd fallen out with the players, who in turn were struggling to buy into his new philosophy. That much seemed evident, too, as the club slipped out of the top four in the league as they struggled for form.
It's much easier to depart with a manager than a team, though, and so Villas-Boas paid the price that so many before him had.
The 2011/12 season was looking uninspiring for Chelsea until Villas-Boas departed in March last year, but given his impact at Spurs this term, the future may well see the Blues rue the day they let him go.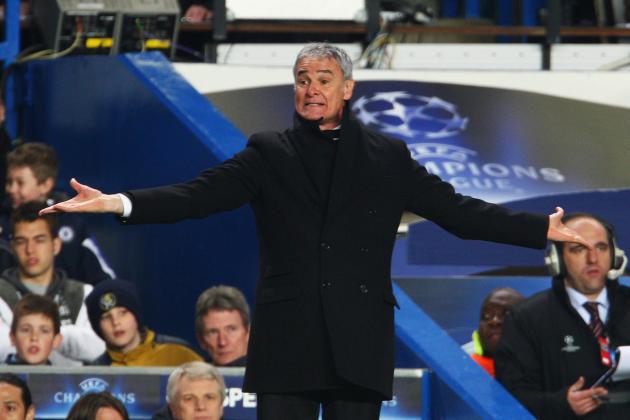 Phil Cole/Getty Images

Rumours were abound from the moment Roman Abramovich took over at Chelsea that Claudio Ranieri's days as the Blues manager were numbered.
But the Italian lasted longer than many first thought and while he dealt with media speculation about his position with great dignity, a season in charge proved enough and he was swiftly replaced by Jose Mourinho at the end of 2003/04.
From having very little by way of transfer funds, Ranieri was suddenly the richest manager in football and he made some astute signings, bringing the likes of Damien Duff, Joe Cole, Arjen Robben and Petr Cech to the club, not to mention his pre-Abramovich signing of Frank Lampard for £11 million in 2001.
On the pitch, though, Chelsea lacked a certain panache and many will point to their dramatic collapse against Monaco in the Champions League semifinals that year as the moment it became clear the Italian was not the man to take Chelsea forward.
He did a fine job as manager, though, but without a trophy during his time at Chelsea, he will always be looked upon as a nearly man.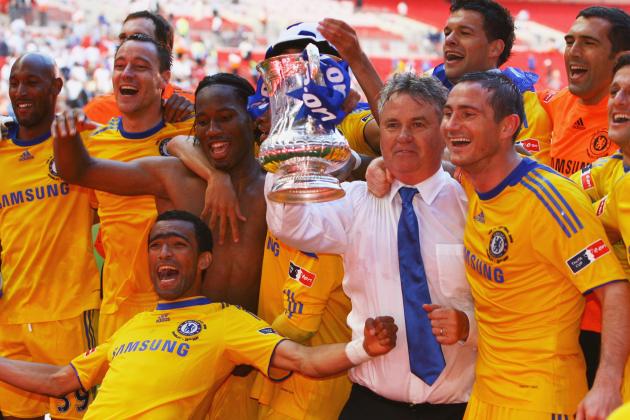 Alex Livesey/Getty Images

From the lows experienced at Stamford Bridge under Luiz Felipe Scolari came the highs of Guus Hiddink's appointment as his temporary replacement.
The Dutchman was simply a class act at Chelsea, saving the club's season and adding the FA Cup to his own personal list of major trophies he has won.
The Blues were lagging in February 2009, with the players lacking confidence and Manchester United and Liverpool in a commanding position in the league. There was even an outside chance they could miss out on Champions League qualification.
He clawed them back into the title race however—although Chelsea would eventually finish seven points behind eventual winners Manchester United—and very nearly masterminded victory over Barcelona in the Champions League only for Andres Iniesta's last-gasp equaliser at Stamford Bridge and some debatable refereeing decisions to spoil the dream.
They picked themselves up a few weeks later to end the season on a high note, lifting the FA Cup and the fans singing how they wanted Hiddink to stay. He didn't, but he is fondly remembered on the King's Road.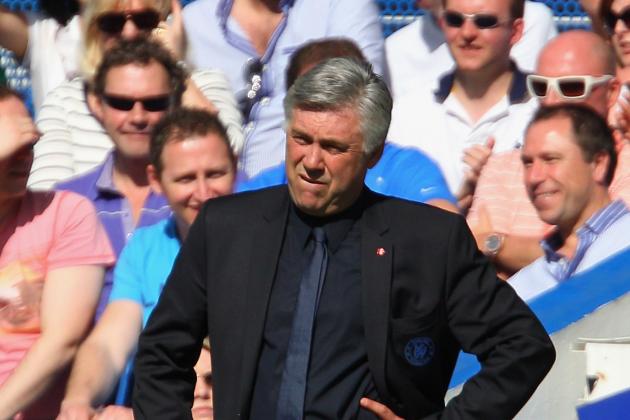 Clive Rose/Getty Images

The Italian won the Champions League twice as a manager with AC Milan, so when he was appointed Chelsea boss in 2009, it was very much with the intention he would repeat that success at Stamford Bridge.
Well, Ancelotti didn't deliver the European Cup, but he did make history at Chelsea by winning the Premier League and FA Cup double in his first season in charge—the first time any manager at the club had achieved such a feat.
The Blues did it in style, too. Not only did they regain their status as England's No. 1 club, they became the first to score over 100 goals in the league, defeating Wigan Athletic 8-0 on the final day to make sure of their title success.
It was a much closer affair in the FA Cup final, where a Didier Drogba goal proved enough to seal a coveted double.
Ancelotti's legacy is about a whole lot more, however, with the Blues playing some of the finest football they have in recent years.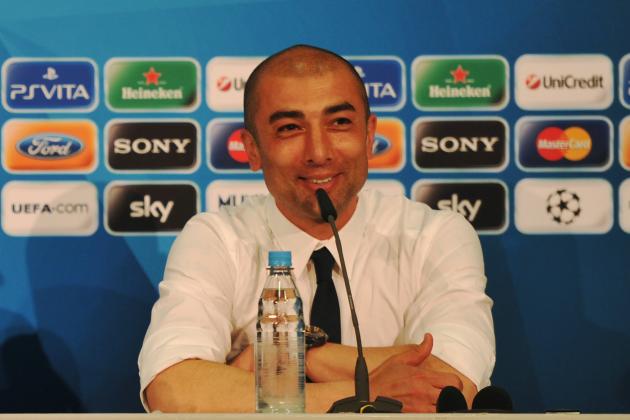 Handout/Getty Images

Already a hero at Chelsea before he stepped in to steady the ship following Andre Villas-Boas' departure last season, Roberto Di Matteo's legend is for ever guaranteed after he inspired them to Champions League and FA Cup glory.
Similar to Guus Hiddink's appointment on a temporary basis three years earlier, Di Matteo instantly galvanised the club. His first outing was an FA Cup replay with Birmingham City that the Blues won 2-0, and from there they would lose just three games all season, achieving the impossible in being crowned European champions.
Their victory over Bayern Munich at the Allianz Arena is one of the most improbable stories of sport in recent memory. Not only did they have to overcome Barcelona in the semifinal, but they also faced the might of Bayern in their home stadium.
Di Matteo's Chelsea rode their luck on more than one occasion that night, even trailing 1-0 until the 88th minute, but they came through it and made history by lifting the trophy courtesy of Didier Drogba's winning penalty.
He was installed on a permanent basis in the aftermath of that win, but contrary the fans' continued affections for him, a poor run of form saw him fired in November 2012.
Stu Forster/Getty Images

Do they come much bigger or better at Chelsea than Jose Mourinho? "No" is the simple answer.
Roman Abramovich has brought financial muscle to Chelsea in a way very few supporters could have dreamt, but Mourinho was the man who turned the club's potential into silverware and success.
His impact was instant, too. Appointed in the summer of 2004, he won the Premier League at the first time of asking. That brought an end to Chelsea's 50-year wait for the league title and he repeated that feat the following season while also lifting the FA Cup and League Cup during his time at Chelsea.
But his legacy is about so much more. Successive managers at Stamford Bridge have achieved glory based on the Mourinho blueprint and largely with a squad of players he assembled. Big names have come and went since he was fired in 2007, but the core of Chelsea remained.
With the current squad barely recognisable from the one he created, Chelsea face a new challenge to build another capable of achieving all they have in the past decade. Lacking the guile and steel of Mourinho's charges, the new generation isn't quite equipped yet and the fear is they may never be.
Since he left the club, Chelsea has spent six years and millions of pounds looking for someone to live up to his billing. And they haven't.