11 Recruits Who Could Be Poised to Spurn in-State Favorites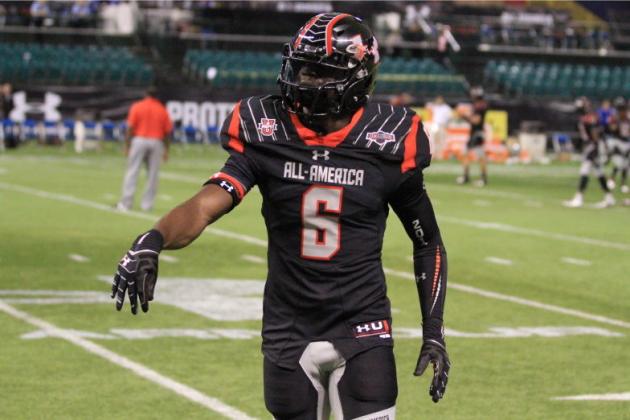 247Sports.com
Staying home for school has several major advantages. For starters, as a recruit, you can attend school while still being close to your friends and family, while also playing in front of them on Saturdays. Next, you get to stay in familiar surroundings and the adjustment period is not as long.
Not all recruits want to stay home and/or in-state. Some recruits feel it is time to embark on a new chapter in their life and for them to head off on their own. Let's take a look at 11 recruits who could be ready to spurn in-state and local schools for programs that aren't close to their homes.
So while you're at home reading this, here's some players that may want to leave theirs.
Begin Slideshow

»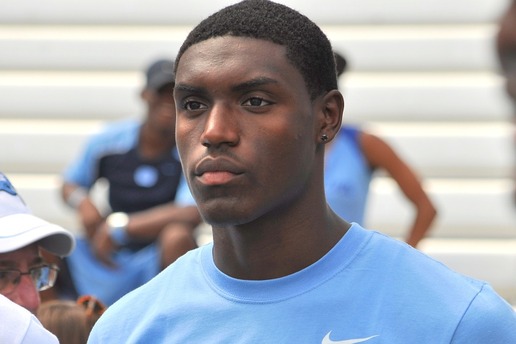 247Sports.com
North is from North Carolina and you can bet your bottom dollar that Larry Fedora wants to keep him there. The Tar Heels would crown North their prized jewel of their 2013 class, which is on pace to be among the top 15.
North appears to be listening, but Tennessee and Clemson are also in the hunt too. North could choose to stay home, but don't be shocked if he ends up on Rocky Top or in Clemson.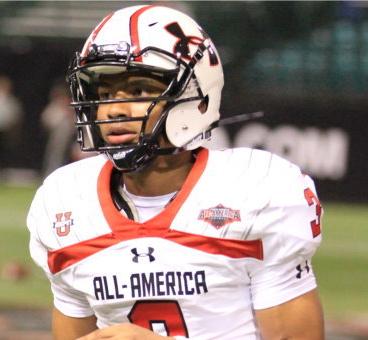 247Sports.com
The big DB is from Arizona and the Sun Devils would love to have him. While staying home and playing for Todd Graham would be great, I just don't think it will come to fruition.
Willis could opt to head down to LSU, choose to play for Notre Dame and head west to play for UCLA. Just don't expect for Willis to stay in the desert.
247Sports.com
Bell may play in Georgia, but he's a Tennessee guy at heart. The 6'0", 190-pounder is down to Tennessee, Ohio State and Alabama for his final choices.
He could spurn his childhood favorite Volunteers for the Tide, as playing for Nick Saban as a DB is excellent preparation for the NFL. Bell may like that option and make a business decision over picking the school he grew up rooting for.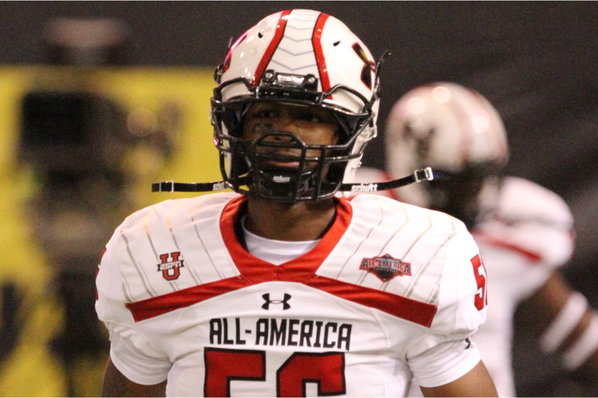 247Sports.com
Williams is a special player on this list because he's not just in LSU territory, he's basically on its campus. From Baton Rouge, the 6'4" DE has an invitation to be a Tiger but he may be eyeing a pair of Sunshine State schools.
I wouldn't be surprised to see Williams shake off LSU for either Miami or Florida State. Based on my thinking, if Williams were heading to LSU he would have already committed by now.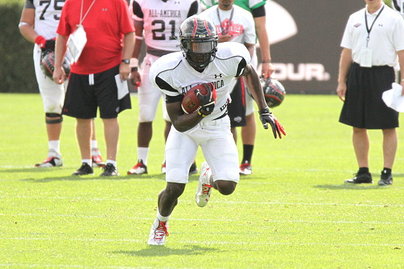 247Sports.com
Kamara is rising up the board and that only will increase the pursuit in-state Georgia has on him. He's a talented back that can take some carries away form both Todd Gurley and Keith Marshall if given the chance.
Yet, could Kamara leave the Peach State? Alabama is hoping he does, as the Crimson Tide also have put the press on the 5'10", 192-pound runner. It's not a lock that Kamara stays inside Georgia.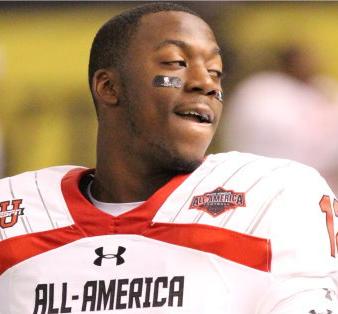 247Sports.com
Now, if you've followed my predictions during the course of this 2013 cycle, then you already know that I've maintained a prediction of Conner to Ole Miss.
Today, I'm not as strongly convinced as I once was due to Conner's serious interest in Alabama and Auburn. He goes to South Panola, which is a bit of a pipeline for the Rebels, but the Tide or Tigers could convince him to leave the Dixie State.
Adams is another Georgia native and the Dawgs would like to land him. However, Alabama, Clemson, Auburn and Florida want him too.
I think Clemson could be the leader, but Florida strikes me as a school that really has impressed Adams. He could choose to stay in the Peach State, but leaving is certainly an option here.
A one-time USC commit, Vanderdoes has backed off of that pledge. Even though it looks like UCLA is in the mix, the strong 6'3", 300-pound mammoth in the middle could leave California for school.
Keep your eye on Alabama and Notre Dame.
Washington could also be a school to watch for Vanderdoes too. So while he could stay in the Golden State and be a Trojan or Bruin, heading on a foreign path may be what Vanderdoes does in the end.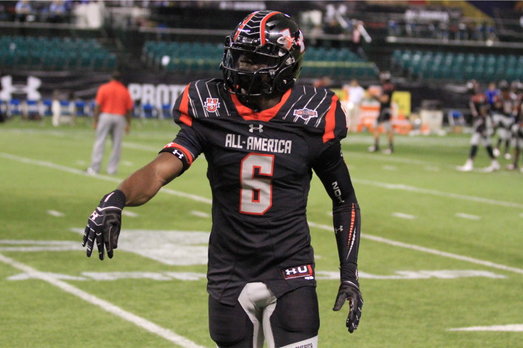 247Sports.com
Thomas is in a similar spot to Tim Williams, as he's from an area that is home to a school he grew up a fan of in Miami.
Al Golden's program is after the 6'3", 210-pound dynamic OLB prospect, but so are Florida State, Georgia and USC among others. I think Thomas is talented enough to be a starter right off the bat for The U, but the chance of early playing time hasn't been enough to get him to commit.
One has to imagine that Thomas' family prefers for him to stay home, but he may be looking to leave.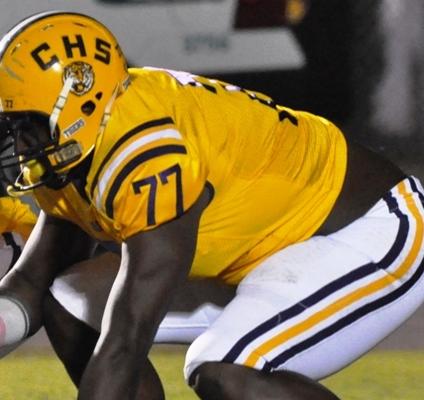 247Sports.com
Tunsil is from the north part of Florida and close to Gainesville, which obviously puts the Gators in the picture. However, I have my doubts that Tunsil ends up doing the Gator Chomp.
Georgia is my prediction for Tunsil and Alabama is a close second. Florida State is in the mix, but don't expect for Tunsil to be playing LT in the Sunshine State in college.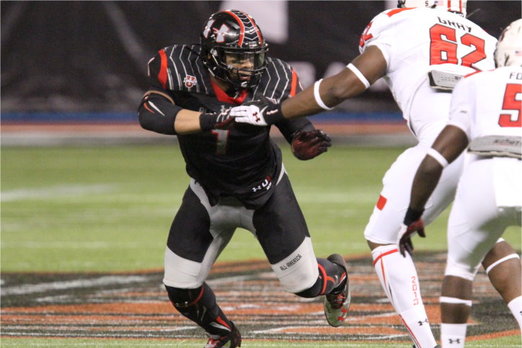 247Sports.com
It's not a matter of "if" or "could" Nkemdiche spurn his in-state schools, but just a matter of it becoming official. He never was going to Georgia Tech and Georgia is out the picture these days.
For the nation's No. 1 overall player, it'll be either heading to Ole Miss with his brother or over to LSU. Nkemdiche is going to leave home, but some will say that going to play with his brother makes Ole Miss a second home.
Anyway you look at it, while Nkemdiche is a Georgia guy, he won't be living there for much longer.
Edwin Weathersby is the College Football Recruiting Analyst for Bleacher Report. He has worked in scouting/player personnel departments for three professional football teams, including the New York Giants, Cleveland Browns and the Las Vegas Gladiators of the Arena League. He spent a year evaluating prep prospects and writing specific recruiting and scouting content articles for Student Sports Football (formerly ESPN Rise-HS). A syndicated scout and writer, he's also contributed to WeAreSC.com, GatorBait.net and Diamonds in the Rough Inc., a College Football and NFL Draft magazine.