10 Coolest Kits in World Football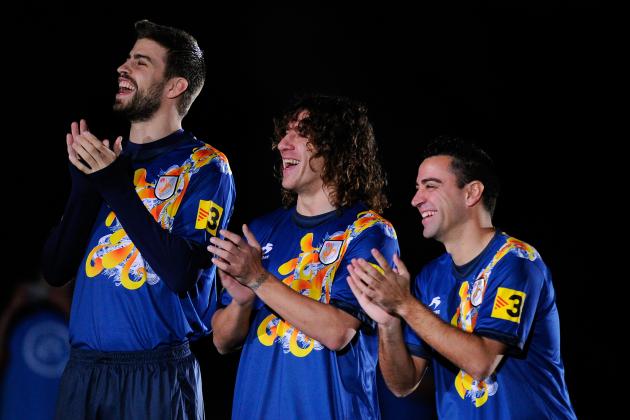 David Ramos/Getty Images

Football kits are a symbol of everything a team stands for.
Every season, fans avidly wait to see what their heroes will be rocking the next year. We're halfway through the season and have seen most kits in action.
Which are the coolest? We've got international shirts, Champions League kits and a handful of relatively unknown styles to enjoy.
Let's take a look.
Begin Slideshow

»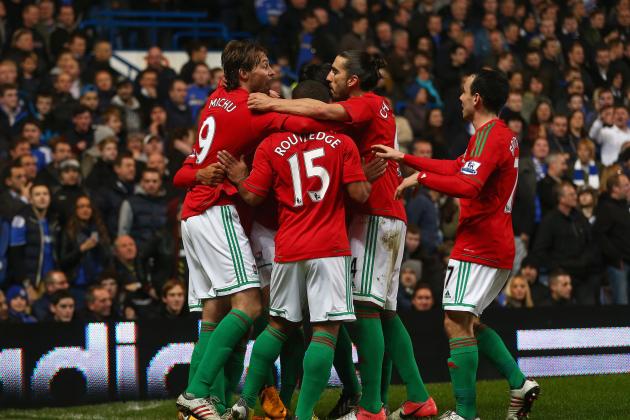 Clive Rose/Getty Images

A number of enticing kits didn't make it into the final 10. From the African Cup of Nations to the English League 1, plenty of interesting designs are worth hunting down.
Swansea City: Home and Away Kits
Manchester United: Away Kit
Yeovil Town: Away Kit
Barcelona: Away Kit
Corinthians: Away Kit
Bayern Munich: Third Kit
Lyon: Home Kit
All links above courtesy of FootballKitNews.com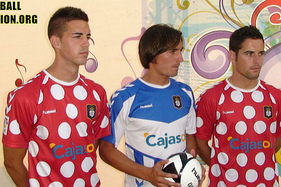 Image courtesy of FootballFashion.org
Nothing strikes fear into the opposition like suiting up as a Disney character. Recreativo clearly enjoy a spot of Minnie Mouse. The Spanish club's shirt is designed by Hummel and has angered many fans who believe the design to be rather ridiculous (via Metro).
The sheer audacity to wear a kit like this makes it cool. Somewhere, a cheeky designer is cackling to himself.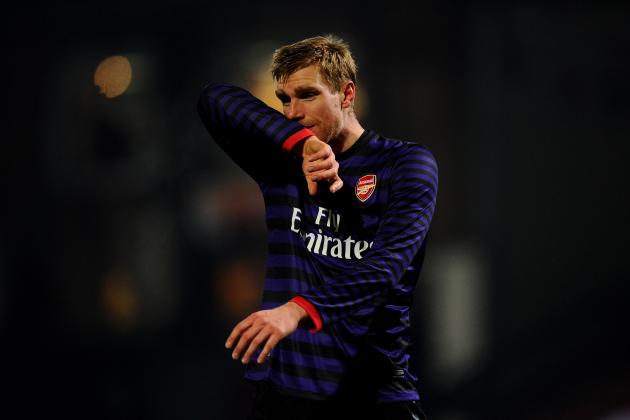 Laurence Griffiths/Getty Images

Arsenal may have struggled to land trophies across the last seven years, but at least this season they look good doing it.
The away kit combines red, black and purple in a way only Bob Ross could imagine. This outfit trumps Recreativo for not being hideously amazing and for actually looking pretty cool with red lettering on the back.
St. Pauli have continued to innovate with kit designs this season. Although their traditional home kit isn't much to shout about, the way it was revealed took advantage of the Internet age (as shown in the video above).
Special mention also goes to the club's "Create a Kit" initiative. A selection of fans created shirts that have the chance to be produced for the match against Hertha Berlin on April 28.
All proceeds go to charity, too.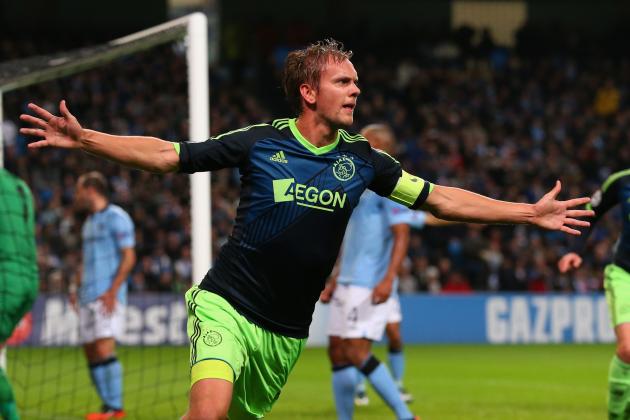 Alex Livesey/Getty Images

Ajax's home kit is one of the most famous in the world. The design rarely changes aside from a spot of tinkering with the red stripe.
This season, the club's away kit will have many admirers. Apart from The Incredible Hulk, who knew light green and a splash of blue go together so well?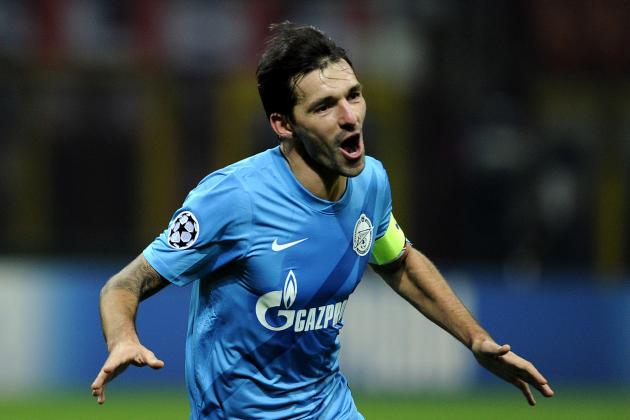 Claudio Villa/Getty Images

Russian champions Zenit have made some questionable headlines off the pitch this season. While some fans clamour to the hope of never signing homosexual or black players (via The Daily Mail), others will wear this kit with pride no matter what.
All blue from head to toe, it's amazing how simple designs are often the best.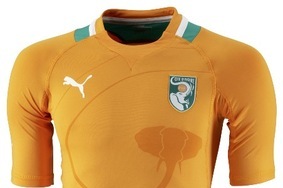 Image courtesy of FootballKitNews.com
The first of our African kits is a delicious number from the Ivory Coast. As we head into this month's African Cup of Nations, a number of participants will wear shirts that link with their respective country's nickname.
For Didier Drogba and Co., "The Elephants" will charge into battle with a famous symbol on their chest. This takes the No. 5 spot for being meaningful and subtly implemented.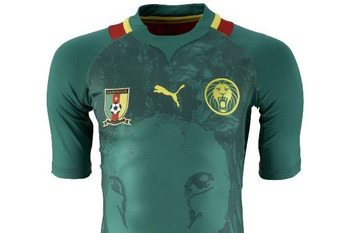 Image courtesy of FootballShirtCulture.com
Take everything I said about the previous kit and step it up a notch. Cameroon head into 2013 with a lion covering their entire shirt.
Look into his eyes. Are you scared? He's still looking at you. If this isn't a method of distraction, I don't know what is.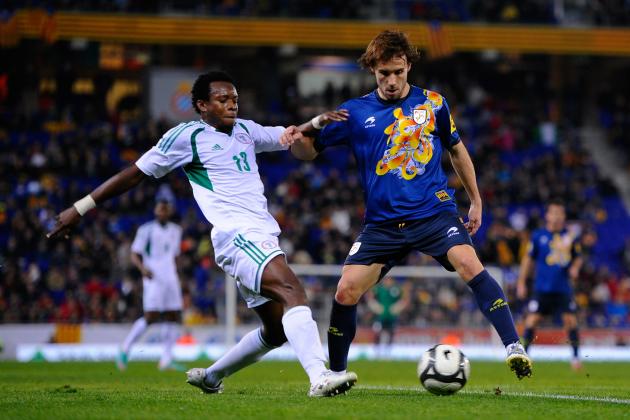 David Ramos/Getty Images

Catalonia aren't recognised by FIFA, but this kit is worthy of a mention. The likes of Xavi, Gerard Pique and Carles Puyol donned this kit in the recent 1-1 draw with Nigeria.
A strange pattern across the chest and back grabs the attention here. This style takes the No. 3 spot for being rare—it is unlikely you'll see it on television again—and for outlining the Catalan national side as a completely separate entity from the Spanish team.
Remember the days before 3D corrupted everything in existence? Red and blue glasses used to create a terrible pop-out effect, which left us all satisfied.
Lyon know this. The French club have broken away from manufacturing a throwaway third kit by adding a sense of 3D to the shirt. This original concept is a fine example of designers trying to take advantage of technology.
How long before we have video adverts across the front?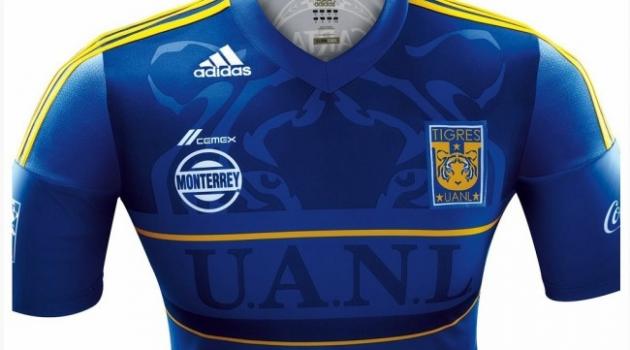 Image courtesy of Sportskeeda.com
Here we are: the coolest kit from across the land. Liga MX side Tigres offer a stylish away shirt for fans to enjoy.
We have a beautiful blend of colours and an animal imprint that strikes fear into the enemy. Fortunately, this design isn't in 3D. The image of a 3D tiger leaping up for headers may be a tad unfair. All in all, a frightening and classy style to go with.
Do you agree with my selections? Let me know in the comment section below and be sure to follow me on Twitter: @Nakerman