Colorado Avalanche: Highlighting Key January Matchups for Avs in 2013
Use your ← → (arrow) keys to browse more stories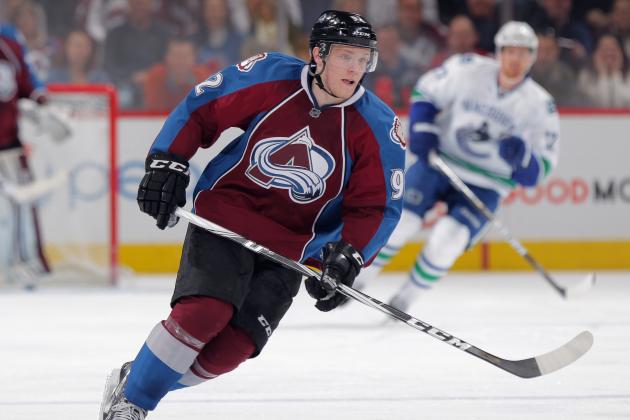 Doug Pensinger/Getty Images
Gabriel Landeskog's first game as Colorado's captain will come on Jan. 19 in Minnesota.
Oh, what a season it is going to be for the Colorado Avalanche.
With the Memorandum of Understanding being signed on Saturday night, the 48-game NHL season is set to start in less than one week. That means that Greg Sherman has less than one week to sign restricted free agent Ryan O'Reilly and that Joe Sacco and his staff have less than one week to prepare the players for the season opener.
Colorado's condensed schedule is jam-packed with plenty of great matchups starting from day one. Let's take a look at who the Avalanche will be facing early on in the year, highlighting the biggest games of January.
Colorado vs. Minnesota, January 19, 9:00 p.m. ET (Season Opener)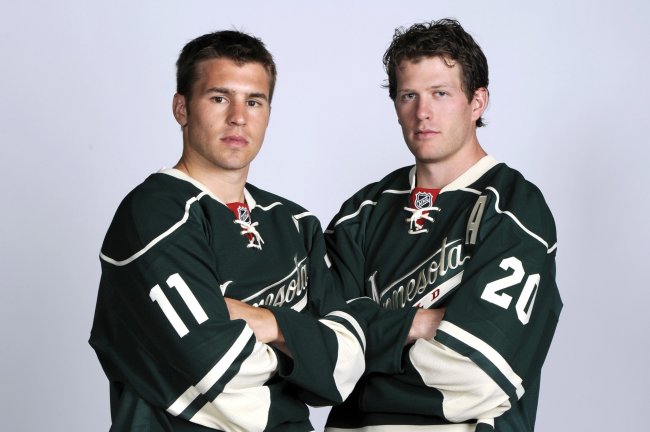 Hannah Foslien/Getty Images
Colorado has the tough task of upending one of the most active teams this offseason in Minnesota. The
Wild
added forward Zack
Parise
and defenseman Ryan
Suter
via free agency, signing each to monster contracts.
Playing on the road in a hostile environment is not going to be easy for the Avs, but they are capable of pulling off the victory. Each team is likely to come out flying, but Colorado needs to control the pace early.
If Minnesota is able to fire a lot of shots at Semyon Varlamov early on, Colorado is going to be in trouble. Gabriel Landeskog needs to put the team on his back in his first game as captain. His play—along with the play of Matt Duchene, Paul Stastny and P.A. Parenteau—is vital to an opening-night win—especially if Ryan O'Reilly isn't signed by then.
Los Angeles vs. Colorado, January 22, 9:00 p.m. ET (Home Opener)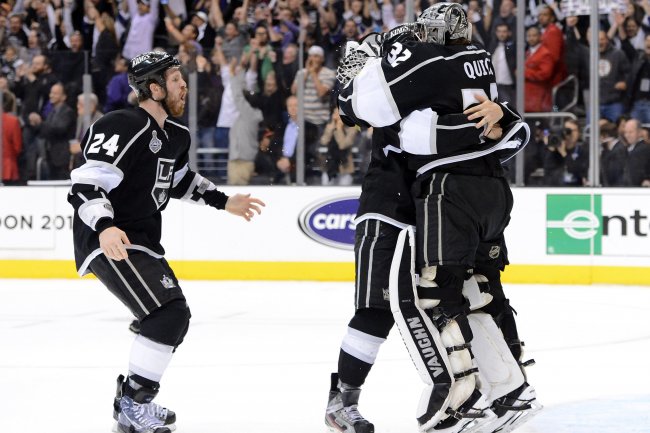 Harry How/Getty Images
Coming home a few days later, the
Avs
will have to halt the defending champion
Los Angeles Kings
. The Kings had a fantastic run through the postseason in 2011-12, but only finished seven points ahead of Colorado during the regular season.
In fact, Colorado won all four regular season matchups against Los Angeles.
The Avs will look to continue their success against the Kings, but will have to plenty of shots on Los Angeles' Jonathan Quick. Quick is one of the top netminders in the NHL and does not allow many goals. It will be up to the top two lines to evade the Kings defense and put shots on net.
One factor in this game will be the health of Anze Kopitar for the Kings and whether Ryan O'Reilly is signed or not. The addition of O'Reilly to the offense would give the Avs a big boost that could propel them to a big, early victory in 2013.
Columbus vs. Colorado, January 24, 9:00 p.m. ET
Columbus is one of the weakest teams in the NHL, finishing last year with the fewest points in the NHL. This will be a big game for Colorado, as they need some momentum heading into a four-game stretch on the road after this one concludes. Without Rick Nash, the Avs should have no problem taking down the Blue Jackets.
Colorado vs. San Jose, January 26, 4:00 p.m. ET
The Avs didn't have much success against the Sharks in 2011-12, winning just one out of the four games, and that win came in a shootout. San Jose has several dangerous forwards that Erik Johnson and company will have to keep under control. The play of Semyon Varlamov in net will also be vital in this one.
Colorado vs. Edmonton, January 28, 9:30 p.m. ET
Edmonton had the second-fewest points in the Western Conference last season, but still put one of the youngest, most talented teams on the ice night after night. The defense will have a tough time stopping Ryan Nugent-Hopkins, Taylor Hall and Jordan Eberle, among others.
Colorado vs. Vancouver, January 30, 10:00 p.m. ET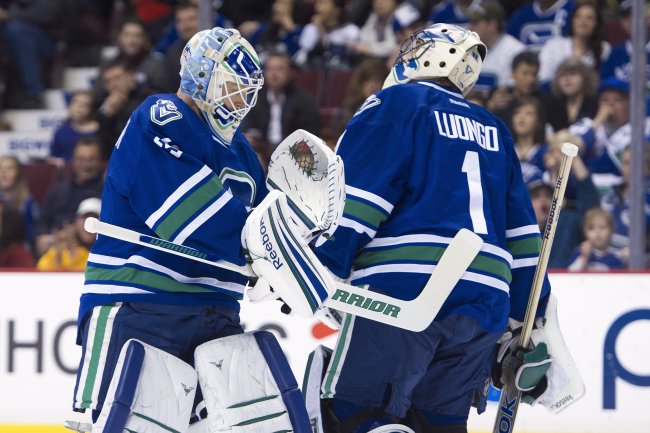 Rich Lam/Getty Images
Vancouver was nearly unstoppable during the regular season in 2011-12, leading the NHL in points with 111. The
Canucks
took all six
matchups
against the
Avs
last season in relatively easy fashion. Colorado will look to stop their losing streak with a third straight game on the road.
This game will be all about defense. Colorado has to stop the high-powered offense of the Canucks or this one will get ugly quick. Daniel and Henrik Sedin are extremely talented and not easy to stop. Not to mention several other above-average forwards that Vancouver has. Colorado will have its hands full, to say the least.
One thing to look for in this game will be who is in net for the Canucks. Vancouver may decide to part ways with Roberto Luongo before the season starts, meaning that Cory Schneider would be in net instead.
Colorado vs. Calgary, January 31, 9:00 p.m. ET
The Flames finished just two points ahead of the Avs at the end of the 2011-12 season, and Colorado will be looking for some payback. Calgary took the first four matchups of last season from Colorado before the Avs managed to take the final two.