WWE Week in Review, Jan. 13: The Rock Returns, Alberto Del Rio Strikes Gold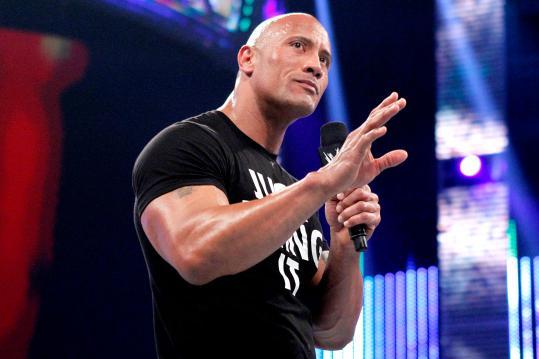 The Rock returns home to SmackDown. (Courtesy of WWE.com)
In the first full week of 2013, we witnessed a number of historic happenings that spread across all three of WWE's televised programs. From The Rock's electric return to Alberto Del Rio's shocking World Heavyweight Championship win, the past seven days have certainly set an extraordinary tone for the rest of year.
Each week, I break down the week in wrestling by analyzing the Monday Night Raw, Friday Night SmackDown and WWE Main Event broadcasts as well as the monthly pay-per-view events for that respective show's highlights, low points and other noteworthy monumental moments. Also, an award is given to the show and Superstar that shined the brightest over the course of the week.
Please note that WWE Superstars, NXT nor Saturday Morning Slam are not included in this weekly review.
Begin Slideshow

»
There were a handful of matches this week that really caught this viewer's attention, but it was the TLC match on the first Raw of the new year that undoubtedly stole the show. It was a long time coming, but WWE Champion CM Punk and Ryback finally faced off with the title on the line after weeks of anticipation on Monday night.
The bout consisted of hard-hitting action and awe-inspiring moments like only a traditional TLC match can. Of course, the interference from The Shield was logical, but it was logical in furthering their on-going feud with Ryback and protecting Big Hungry in the process.
Taking advantage of the opportunity, Punk ascended the ladder and grabbed hold of his precious prize. Despite the predictability, this was a great match that is definitely worth going out of your way to see again.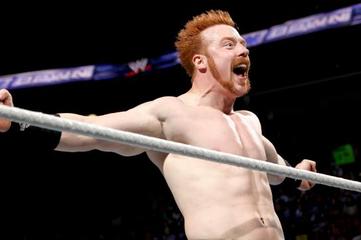 Sheamus (Courtesy of WWE.com)
As much as I don't like his current character at times, there's no denying that Sheamus is one of the most dominating Superstars in the WWE today. Since arriving on the WWE scene in June 2009, Sheamus has steamrolled through almost the entire roster, and this week was no exception.
On each of WWE's three shows, the Celtic Warrior emerged victorious in every match he competed in. First, Sheamus scored a victory over 3MB's Jinder Mahal on Raw.
Two nights later, Sheamus was involved in a brutal battle with Dolph Ziggler on WWE Main Event, where he emerged victorious. Finally, Sheamus decimated all three members of 3MB in a Handicap match on SmackDown.
Can Sheamus carry his major momentum over to the Royal Rumble match?
For the first time in quite a while, every televised WWE program this week ranged from good to great. WWE Main Event was a night of solid action while Friday Night SmackDown managed to be extremely entertaining, but it was the first episode of Raw in 2013 that was the best of them all.
To kick off the show, we witnessed a fantastic match between John Cena and Dolph Ziggler that saw Cena pull out the victory.
Later in the evening, WWE Champion CM Punk met Ryback in the first TLC match on Raw in over two years. Due to interference from The Shield, Punk was able to successfully defend his prestigious prize against Big Hungry.
To close the show, The Rock returned to confront the Voice of the Voiceless in what was one of the greatest segments we've seen on flagship show in recent memory.
With the road to WrestleMania quickly approaching, I expect the strong streak of enjoyable television to continue going forward.
Alberto Del Rio wins World Championship: While I didn't like the fact WWE announced the title change on their website, the fashion in which he won it on SmackDown against Big Show was very well done. The whole thing caught me completely off guard, but it's a nice change of pace and I'm intrigued as to where they go with Del Rio as World Champion from here.
Mick Foley announced as WWE HOF inductee: Although I expected this announcement to be made on next week's 20th anniversary of Raw, I'm still ecstatic that Mick Foley will be entering the WWE Hall of Fame this year. He's of course deserving of the honor, and it's certainly fitting on his home turf of MSG.
Team Rhodes Scholars vs. Team Hell No: Sure, we've seen this match a handful of times in recent months, but it was still a solid matchup on Raw this week. I'm glad Cody Rhodes and Damien Sandow picked up the victory, as I hope to see them capture the titles the next time these two tandems square off.
The Rock/CM Punk promo: Undoubtedly the highlight of the week. Punk's Pipe Bomb was nothing short of epic, and Rock's interruption shortly thereafter was also excellently executed. These are masters of the mic on their own, but putting them together makes for an absolute gem of a segment.
The Rock returns to SmackDown: Finally, The Rock has come home! His verbal exchange with Team Rhodes Scholars was hilarious and the fact this show hailed from Rock's hometown of Miami made this moment that much sweeter.
Big Show vs. Kofi Kingston: Coming off of his hot feud with Wade Barrett, I was expecting big things for Kofi Kingston in 2013. Instead, WWE felt the need to have him job out to Big Show within seconds on Raw this week. What a shame.
Trent Barreta released: Talk about wasted talent. He wasn't World Championship material, but he certainly had potential with his athletic abilities. His release wasn't a huge surprise given the fact he's been off WWE TV for so long, but it's still unfortunate.
Tyson Kidd gets injured: Speaking of wasted talent, Kidd is yet another prime example. I was expecting a big push for the Canadian native after his endorsement from Punk on Raw, but the earliest it'll come will be when he returns from injury in six to 10 months.
Dolph Ziggler loses to John Cena: They really should've just ended this feud at WWE TLC. The match itself on Raw this week was fantastic, but was there any real need to have Ziggler come up short with Cena having multiple excuses to lose?
3MB: It's a well-known fact that I'm not a supporter of 3MB, but they were simply overkill this week. Their matches on Raw and SmackDown were completely meaningless and were just used as filler.
Read the entire Week in Review archive here.
Visit my website at Next Era Wrestling, like me on Facebook and listen to my SAVE US GSM radio show every Wednesday night at 10/9c for more of my thoughts and writings, along with WWE/TNA news, reviews, recaps and more.
Listen to internet radio with PWP Radio on Blog Talk Radio