Playing Fact or Fiction with Each San Antonio Spurs Player as a Building Block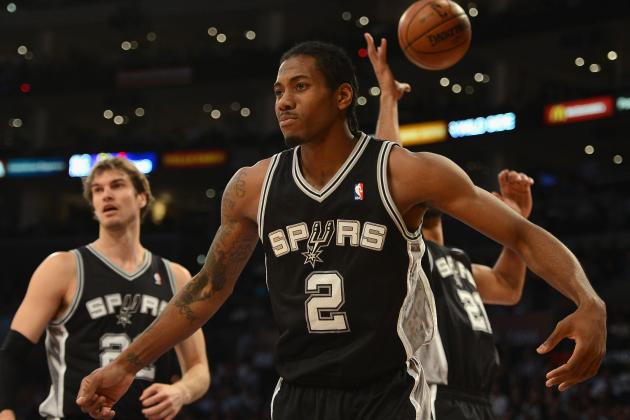 Harry How/Getty Images

The San Antonio Spurs have one of the most diverse rosters in the league, especially when discussing age.
Their superstars are all tenured veterans, with Tim Duncan, Tony Parker and Manu Ginobili being the most renowned. However, aside from a handful of other veterans, the rest of the Spurs' roster is filled with young, emerging talent.
As the Spurs prepare for the next chapter in their franchise's history, the team's youngsters will look to stand out and emerge as the team's next star.
However, the question remains: Who is the real deal?
Begin Slideshow

»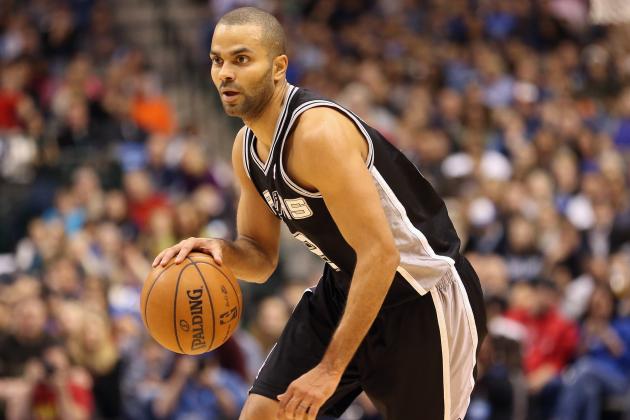 Ronald Martinez/Getty Images

Age: 30
It may seem as though Tony Parker has been in this league forever, but in reality, he is only 30 years old. Though he is an 11 year veteran, the French guard is just reaching his prime as exhibited by his MVP-caliber performance last season.
He continues to grow into the superstar mold and will eventually take command of the team once Tim Duncan—the team's current leader—retires.
He isn't young, but he also isn't old by any means. With at least eight more years left in the league, Parker's experience and talent make him the perfect candidate to build a team around, in the post-Duncan era.
Conclusion: Fact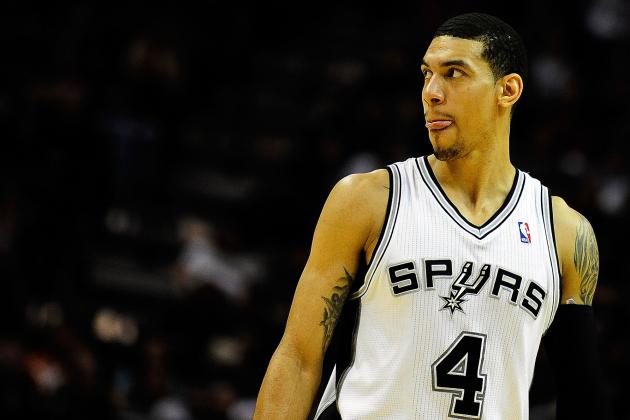 Stacy Revere/Getty Images

Age: 25
Danny Green came out of nowhere last year, eventually transforming from one of San Antonio's most unrecognizable members to a household name.
Replacing Manu Ginobili in the starting lineup, Green has already accepted a very large role, and he has shown that he is fully capable of contributing on both ends of the floor.
He's still in the learning stages of his career, and despite barely making an NBA squad prior to last year, Green has found himself a home in San Antonio.
The Spurs took the first step in making him a building block by signing him to a three-year deal over the summer, and going forward, the starting shooting guard will continue to be one of the team's primary focuses.
Conclusion: Fact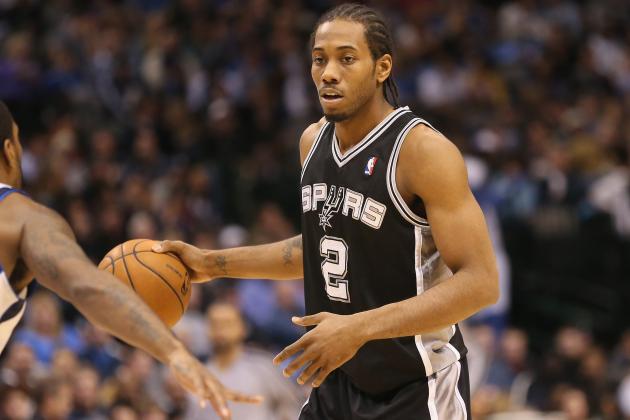 Ronald Martinez/Getty Images

Age: 21
Though the Spurs were forced to part with their beloved George Hill to acquire Kawhi Leonard, the latter has already established himself as a fan favorite in San Antonio.
He has become the leader of the team's perimeter defense, a trusted option on offense and a non-vocal leader within the organization.
Oh yeah—he's only 21.
His explosive rookie campaign solidified the hopes that he could be the team's future star, and when coach Gregg Popovich declared his intentions on making Leonard the future face of the franchise, his status as an eventual superstar was confirmed.
He'll accompany Parker in the next few years, but once Parker begins to deteriorate, look for Leonard to take full control of the team.
Conclusion: Fact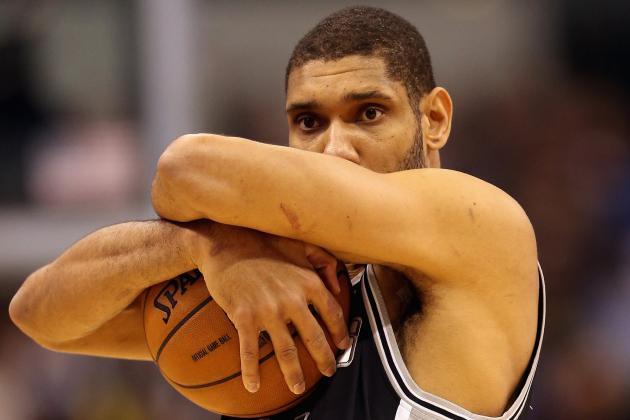 Ronald Martinez/Getty Images

Age: 36
Tim Duncan has been the centerpiece of the organization for over a decade now, but his seasons in San Antonio are numbered.
At 36, Duncan remains one of the top big men in the league, but even considering the high caliber at which he plays, Duncan will soon hang up the jersey for good, surrendering his position as the face of the franchise.
For the next two years, the Spurs' front office will attempt to surround the future Hall of Famer with talent, as they try to get the most out of what little time he has left.
From a future perspective, however, Duncan is not in the picture—barring the possibility of his return as a coach.
Conclusion: Fiction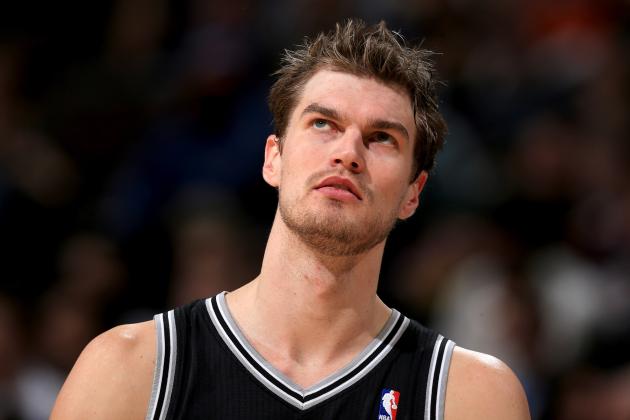 Doug Pensinger/Getty Images

Age: 28
Prior to this season, there were many doubts about whether Tiago Splitter could evolve into a star for the San Antonio Spurs.
He was exceedingly inconsistent, a poor finisher and sometimes a liability on the offensive end.
This year, he has hushed the naysayers.
Statistics aside, Splitter's improvement has been incredible, as he has secured himself a spot in the starting lineup next to Duncan.
He has been a hug contributor on the boards, a fantastic defensive player and a solid participant on offense. From a confidence standpoint, his improvement is drastic, and his level of consistency has fallen radically.
He won't be a superstar, but as a legitimate replacement for Duncan, Splitter will undoubtedly be one of the Spurs' key facets going forward.
Conclusion: Fact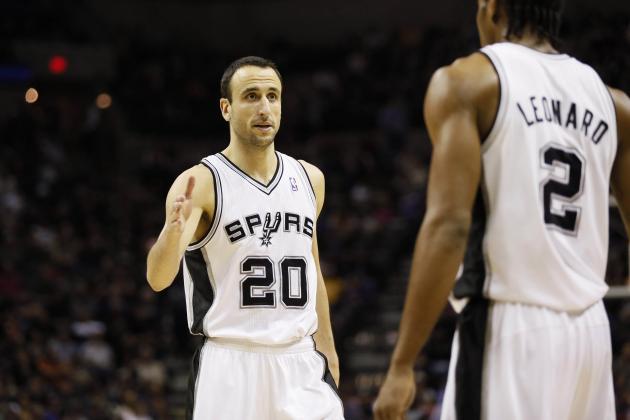 Age: 35
Like Duncan, Manu Ginobili has been one of the core members of the Spurs for quite some time now. However, at 35 years old, his time in San Antonio is limited.
His career has been plagued by injury, and recently he has been a mess. With his contract expiring, this could potentially be his final season.
While he most likely has one or two more seasons left, beyond that, Ginobili will be retired, and San Antonio will be shifting its focus to younger players for bench help.
With his intelligence, Ginobili could potentially return to coach, but his playing days will soon be over.
Conclusion: Fiction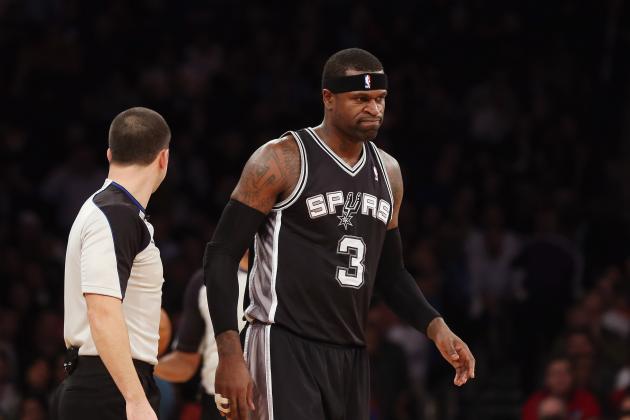 Bruce Bennett/Getty Images

Age: 34
Stephen Jackson has been a valuable member of the San Antonio Spurs since making his return last year, but even so, Jackson's future in the Alamo city is not bright.
For starters, the veteran is 34 years old, an age that ensures his best years are behind him and that his clock is ticking.
Though age will certainly limit the number of seasons he has remaining, Jackson may not retire a Spur, even though he may wish to.
His expiring contract makes him the team's most valuable trade piece should they wish to make a move before the deadline. If he does last the year in San Antonio, re-signing him would be a mistake, especially if he demands a large contract that would be better spent on a younger piece.
Though it may be a sad departure, it would be surprising to see Jackson have a lengthy career with the Spurs.
Conclusion: Fiction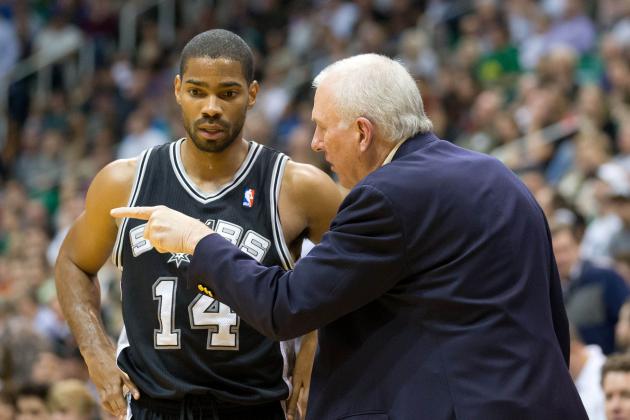 USA TODAY Sports

Age: 28
Gary Neal has the potential to be a fantastic role player in this league, and his youth may make him appear to be an ideal candidate to help the Spurs in the next chapter of their franchise.
His role has increased each year, and he has emerged as an explosive bench player and a fantastic three-point shooter.
However, the Spurs' backcourt is overflowing, and a trade may be looming. Given his value, Neal is one of the team's top trade pieces, especially if a team is looking to add help from the scoring end.
He is easily replaceable, given the plethora of other guards, and his shaky play recently may foreshadow his one way ticket out of San Antonio.
Neal's future in the NBA may be bright, but it definitely does not concern the San Antonio Spurs.
Conclusion: Fiction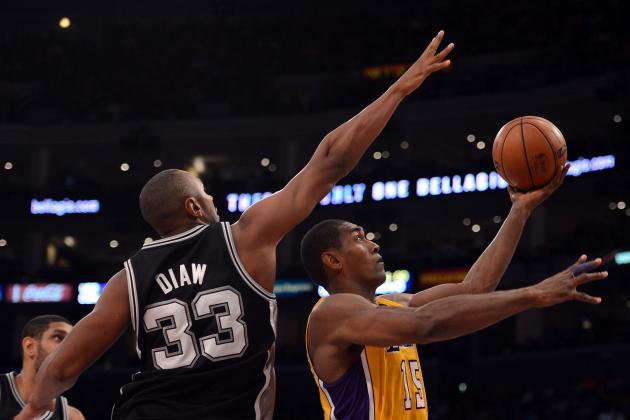 Harry How/Getty Images

Age: 30
Like Parker, Boris Diaw seems a lot older than Tony Parker.
Unlike Parker, however, Diaw plays like it too. The multifaceted big man arrived in San Antonio last year following disagreements with the Charlotte Bobcats that sent his career into a tailspin.
Out of shape, Diaw has still managed to be of assistance to the Spurs, but he holds little value as a potential building block.
He is well past his prime, and while he may be a diverse player, he isn't talented enough to survive in this league given his condition.
He isn't the team's worst player, but he certainly isn't the type of player who you want to build a team around.
Conclusion: Fiction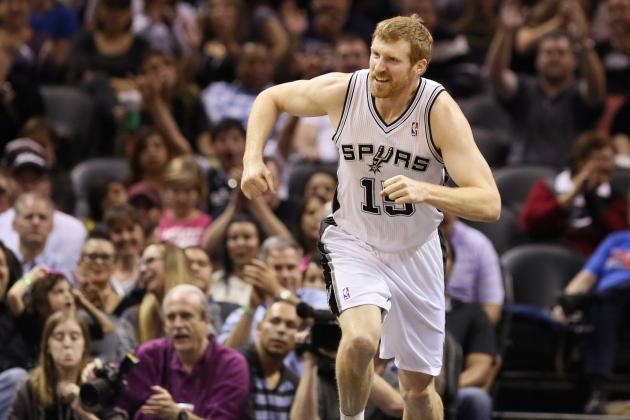 USA TODAY Sports

Age: 32
Matt Bonner is the ultimate role player, and he will forever retain that title.
He may appear to be a big man, but the man informally known as the "Red Rocket" is known for one thing and one thing alone: his three-point shooting.
As one of the league's best long-range scorers, Bonner brings the same limited value to whatever team he plays for.
However, with the emergence of other perimeter options for the Spurs, Bonner's playing time has decreased, a trend that will continue in the future.
He's a fun player to watch, but he doesn't provide the team with enough talent to be a major part of its plans for the future.
Conclusion: Fiction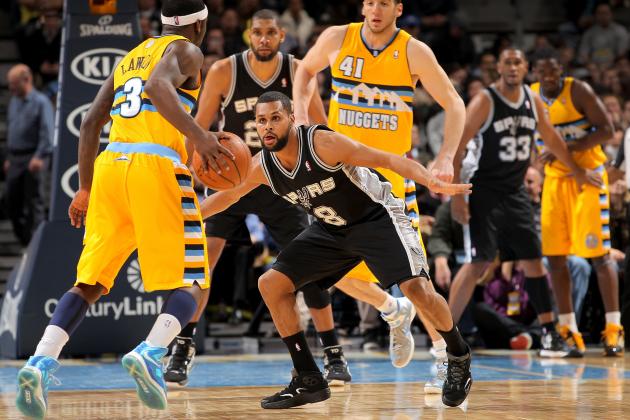 Doug Pensinger/Getty Images

Age: 24
Patty Mills joined the Spurs midway through last season, and he made his biggest impact when the team elected to sit its starters as the playoffs were approaching.
A standout Olympic performance over the summer verified that Mills was a legitimate player in the league. However, Gregg Popovich is still hesitant to give the explosive guard an abundance of playing time, though it is likely due to an overflow of guards more than Mills individually.
Still, at 24, Mills has an entire career ahead of him, and he has the potential to be one of the best backup point guards in the league.
He can run an offense when needed, and once Parker begins to slow down, the Spurs shouldn't think twice before allocating a few of his minutes to the young and quick Mills.
Conclusion: Fact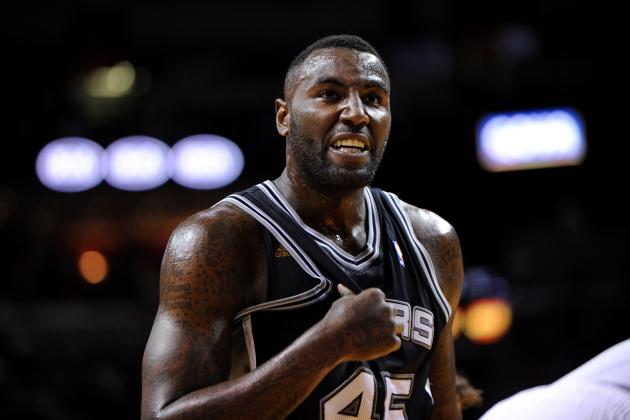 Steve Mitchell-USA TODAY Sports

Age: 23
DeJuan Blair is one of the youngest members on the squad, though the San Antonio Spurs do not seem inclined to include him in their future plans.
The big man's career has been a roller coaster, with more ups and downs than one could ever imagine. Currently, Blair is stuck on a steep decline, in which playing time is scarce if any is available at all.
Having watched the starting job stolen from under his nose twice, Blair is falling to the bottom end of the team's depth chart, and a trade seems imminent.
As soon as an opportunity presents itself, Blair will be on his way out of San Antonio, and while he may have a strong career elsewhere, his days with the Spurs are limited.
Conclusion: Fiction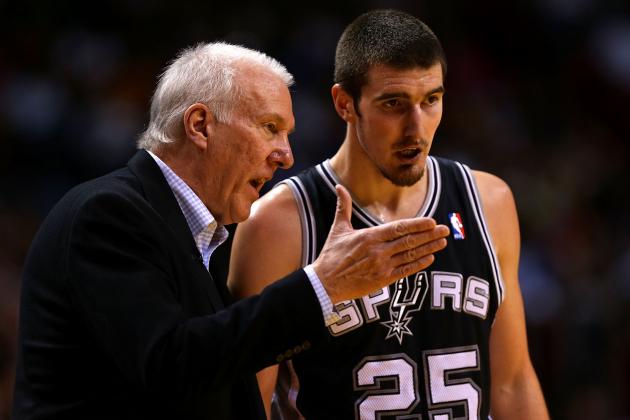 Mike Ehrmann/Getty Images

Age: 25
Nando de Colo was the team's lone addition this offseason, as the team elected to bring the French combo guard over from Europe to showcase his talents.
Like Mills, he has struggled to find time on the court, but he has capitalized on any opportunity that he has been given.
As one of the team's most exciting players, de Colo has already established himself as a fan favorite, and a role increase is bound to occur at some point in the future.
De Colo's striking resemblances to Manu Ginobili make him a prime candidate to take over some of the veteran guard's minutes once he retires.
As the team's only rookie, de Colo has plenty of room for improvement, and given the skills and talent that he has displayed thus far, investing in the young man would be a wise idea.
Conclusion: Fact