4 Big Storylines of the 2013 Australian Open
Julian Finney/Getty Images

The juggernaut that is the first Grand Slam event of the year—the Australian Open—will finally rumble into Melbourne in a few hours.
The seeds have been set, and the draw has been made. The players are well aware of the potential names that lie ahead as they progress through the draw.
Having already discussed Novak Djokovic's attempt for a third consecutive Australian Open title ahead of the Open this year, here's a look at four other big storylines in Melbourne this year.
Begin Slideshow

»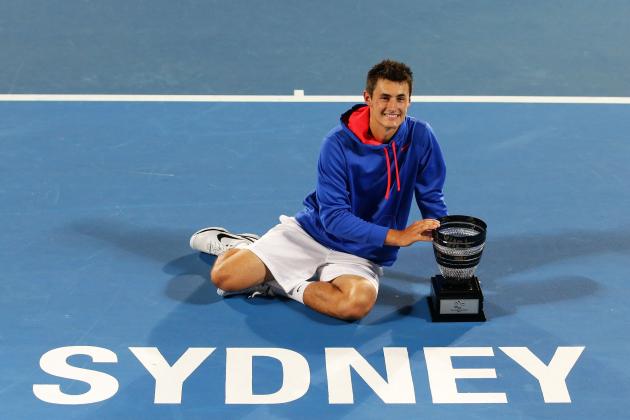 Matt King/Getty Images

Over the last number of years, the ATP has welcomed a number of exciting, new, young players into the fold.
Prime examples of these include the likes of Milos Raonic, Kei Nishikori, Jerzy Janowicz and Alexandr Dolgopolov. Raonic and Janowicz, best known for their serves, are purpose-built giant killers, while Nishikori and Dolgopolov possess the understanding of the game of seasoned veterans.
Another name making the headlines at the moment is Bernard Tomic. The Australian recently won his first ATP title in Sydney this year and is looking like making a bit of a run in this Open. He should be full of confidence and has enough guile in his game to see him through much of the early rounds.
There is room for one of these guys to stake a claim. Will they?
Ahead of the release of the Open draw, the thing most people wanted to know was which two of the Big Four would be drawn to meet in the semifinal.
With Murray in the same half as Federer, what most people now want to know is if Murray will be able to progress as far as the semis and into the final without being disadvantaged against Novak Djokovic in a possible final.
Andy Murray comes into the Open fresh from defending the title he won in Brisbane a week ago and winning his first and the last Grand Slam of 2012, the U.S. Open.
The expectation levels have ratcheted up as expected and interest in how Murray will fare is high. Murray is talking the talk; it is my belief he can walk the walk too.
I didn't work hard in Miami in the off-season to come in and not be focused or too relaxed or anything like that. I didn't train over there for four weeks to come here and put in a really bad performance. I plan on playing well here.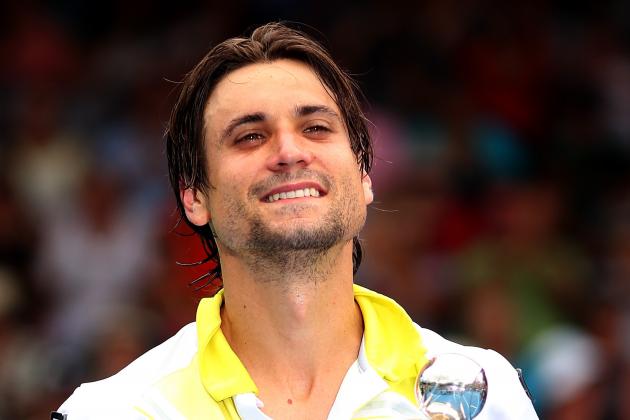 Phil Walter/Getty Images

Rafael Nadal's absence from this tournament has made a likely top-four lockout of the tournament moot and has opened the door for somebody other than the trio of Djokovic, Murray and Federer to make a move for a semifinal place and possibly a place in the final.
Tomas Berdych, Juan Martin Del Potro, Janko Tipsarevic and, of course, David Ferrer are more likely to to do so in the tournament than the younger contenders that I have referenced earlier, with some having the added bonus of having already defeated the top three seeds previously.
However, two players I am especially excited about are David Ferrer and Janko Tipsarevic. Following his stellar 2012 season, Ferrer has already added his first title of this year, and Tipsarevic has shown the sort of late-career form that has revitalized Ferrer.
Some may say that three of the four semifinal places have been sewn up for the top three seeds. Well then, there's room for one more.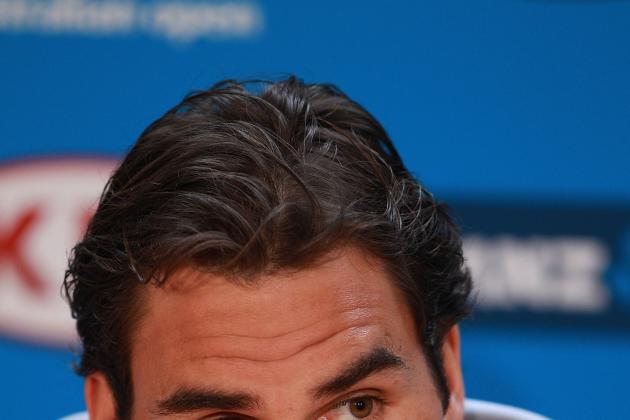 Robert Prezioso/Getty Images

No one really knows what to expect from Roger Federer in this Australian Open. The world No. 2 didn't play in Doha and has been relatively quiet since losing in the finals of World Tour Finals to Novak Djokovic
Djokovic is widely recognized as favorite for the title, while Andy Murray is believed to have a better chance of defeating Djokovic in a possible final compared to Federer—an odd position for Federer to find himself in.
A possible semifinal against Murray, followed by a possible final against Djokovic is a lot to ask for. Perhaps, simply spoiling the party will suffice for the 17-time Grand Slam champion.