Strikeforce Results: 5 Fights for Tim Kennedy in the UFC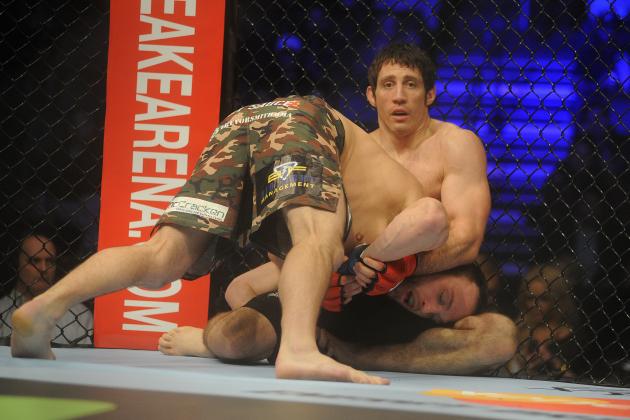 USA TODAY Sports

With a submission win at Strikeforce's farewell show, Tim Kennedy effectively punched his ticket to the UFC.
How well the popular 185-pounder can adjust to competing in Zuffa's other, grander promotion will be the topic of some speculation these coming months, as will who his first opponent will be.
Here, we'll take a look at five suitable candidates who may welcome Kennedy to the UFC.
Begin Slideshow

»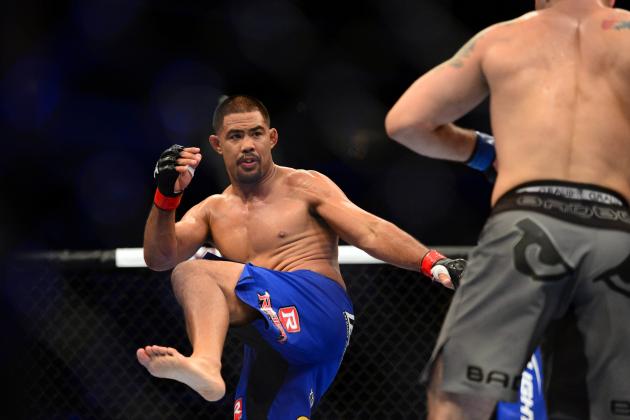 Kyle Terada-USA TODAY Sports

Mark Munoz is 4-1 over his past five contests but was utterly thrashed last time out by the surging Chris Weidman.
Both Kennedy and Munoz are good wrestlers, though Munoz is undoubtedly the more polished of the two. Still, the pairing is competitive enough that I'd expect this matchup to be the type of grind that both guys leave as better fighters.
And in terms of where each competitor is right now, this bout makes sense. A win for Kennedy would fast-track him up the UFC's middleweight ladder, while victory for Munoz would reset him after the horrible Weidman loss.
Kyle Terada-USA TODAY Sports

Francis Carmont is coming off a controversial decision win over Tom Lawlor, an opponent some would dub a poor man's Tim Kennedy. Both Lawlor and Kennedy impose a persistent, grinding style, that some opponents, evidently Carmont, find very troublesome
So why not give Carmont a match with Kennedy and see whether or not he's figured it out yet?
The Frenchman remains a solid up-and-comer, despite the underwhelming performance last time out. A win could do good things for Kennedy's progress.
The bout would be a perfect fit for UFC 158 this March in Montreal.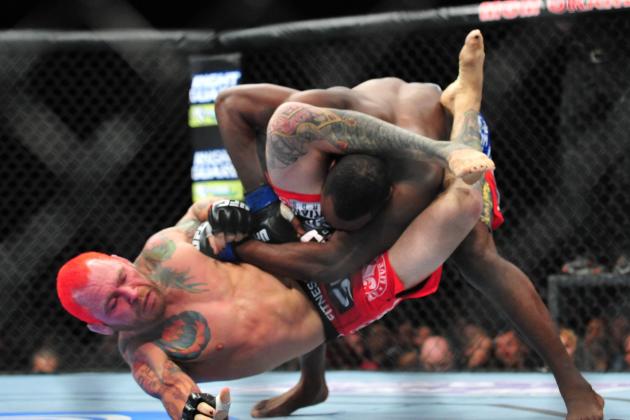 Gary A. Vasquez-USA TODAY Sports

Chris Leben is coming off a two-fight losing streak, the losses separated only by a suspension he incurred for testing positive for oxycodone and oxymorphone.
Still, Leben is a marketable guy and company man whom the UFC doesn't mind giving second (or third or fourth or fifth) chances to, so even his recent loss to Derek Brunson might not be enough to keep him from landing a fight against someone like Kennedy.
From the Kennedy perspective, Leben is a beatable, though not entirely safe debut opponent, with a recognizable name.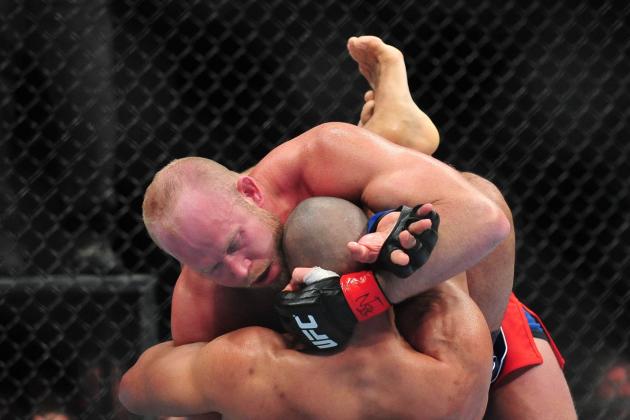 Gary A. Vasquez-USA TODAY Sports

It appeared as though Tim Boetsch was oh so close to winning his way into a UFC title shot, but a loss to Costa Philippou last December changed all that.
While an argument could be made that he deserves a fighter more established in the UFC's 185-pound class, the prevailing belief that his wins over Yushin Okami and Hector Lombard are aberrations, not indicators of his performance level, might be enough to drop him just far enough to land a bout with Kennedy.
Both Kennedy and Boetsch like to impose a grinding wrestler attack—Boetsch's supplemented by a varied arsenal of powerful strikes, Kennedy's with a less emphatic standup style utilizing more movement and speed.
Though by no means a title eliminator, this contest would be a meaningful one for the middleweight division.
Ron Chenoy-USA TODAY Sports

If the frustratingly inconsistent C.B. Dollaway gets past his UFC on FX 7 opponent, Daniel Sarafian, he would stand as a solid option to welcome Kennedy to the UFC ranks.
Though more of a measuring stick than rung for Kennedy to climb atop the division's zenith, Dollaway could reveal whether the newcomer will be able to enter the upper-echelon of the UFC's middleweight class.
This is another match that could be a real grind, although Dollaway's matches sometime lead to spectacularly exciting moments.
In any case, a fight with "The Doberman" would be a good way for the UFC to welcome Kennedy to his new home.