Strikeforce Results: 5 Fights for Gegard Mousasi in the UFC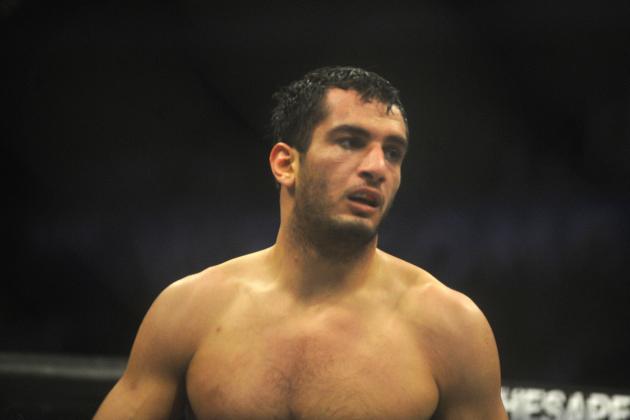 USA TODAY Sports

By laying waste to Mike Kyle on Saturday night, Gegard Mousasi ended his Strikeforce career on a high note.
Next up for the Iranian-born Netherlands resident is a move to the UFC's 205-pound division.
Mousasi has incurred but one loss since August 26, 2006 and looks to have the ability to succeed in the toughest MMA promotion. How he'll apply that ability in the UFC's competitive light heavyweight class, however, remains to be seen.
The follow list contains five potential opponents for Mousasi in his inaugural bout with the UFC.
Begin Slideshow

»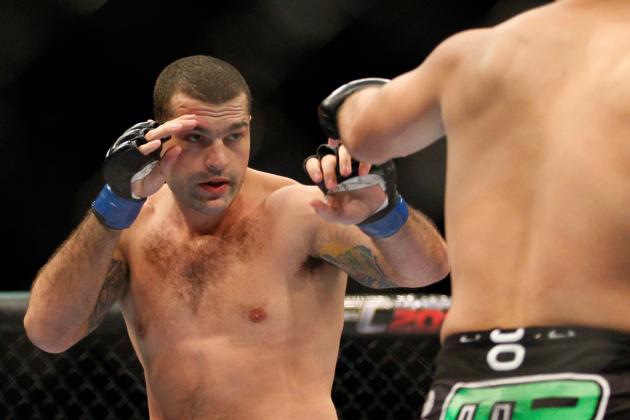 Richard Wolowicz/Getty Images

Shogun is currently hanging in light heavyweight limbo right now, having begun the backslide of his career. Yet he is still competing at a high level, having fought nearly all of the division's top contenders.
Enter former Strikeforce champion Gegard Mousasi, who could stand to pick up a signature victory over a guy like Rua before making a title run.
The bout between a couple of stars who built themselves up in Japan would have the makings of a competitive and exciting affair.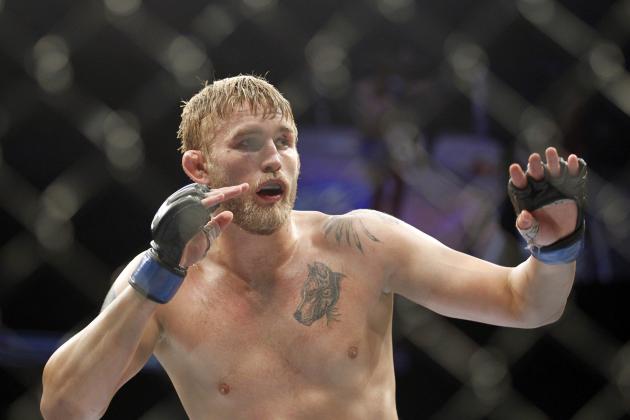 Joe Nicholson-USA TODAY Sports

Alternatively, Mousasi could be tasked with keeping Alexander Gustafsson warm while he awaits the fallout of Jon Jones vs. Chael Sonnen and Lyoto Machida vs. Dan Henderson.
The bout would start Mousasi pretty high up the UFC ladder, but if he truly has rededicated himself and refocused his game, it's not a stretch to say that's precisely where he belongs.
Such a bout has "UFC event in Europe" written all over it, though hosting it stateside would work just fine as well.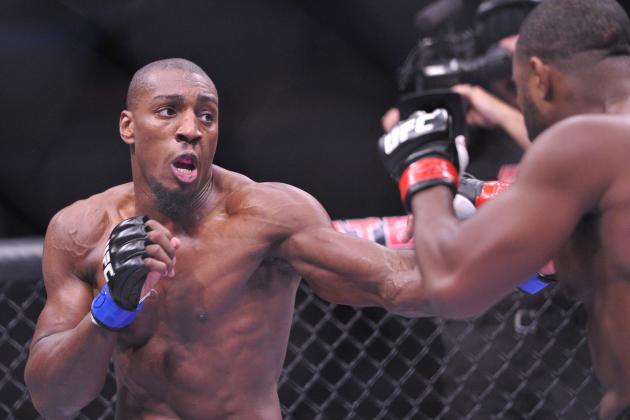 Mike Dinovo-USA TODAY Sports

Gustafsson's training partner and the sole blemish on his professional record presents another intriguing potential first opponent for Mousasi.
Davis re-established himself as a viable 205-pound contender last fall, destroying Wagner Prado in the rescheduling of their injury-shortened conflict from the summer.
Both Davis and Mousasi have shown flashes of greatness throughout their career yet have frustrated fans with what might be dubbed stalled periods of growth.
Why not put them in the Octagon together and see which of the two is more ready to make a title run?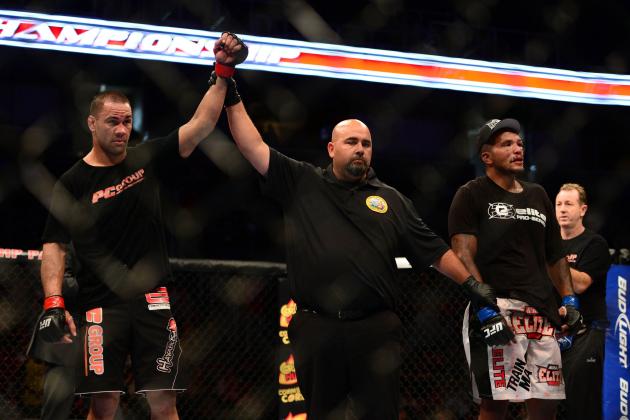 Kyle Terada-USA TODAY Sports

Te Huna is one of the light heavyweight division's most exciting up-and-comers, possessing some of the nastiest punching power at 205 as well as a very solid 4-1 UFC record.
If he is able to get past UFC on Fuel TV 7 opponent Ryan Jimmo, then he stands as a viable candidate to welcome Mousasi to the Octagon.
Te Huna, a native of Australia, may not have as big a name as some of the other guys on this list, but he does have the fighting style to make a match with Mousasi a coming-out party for the winner.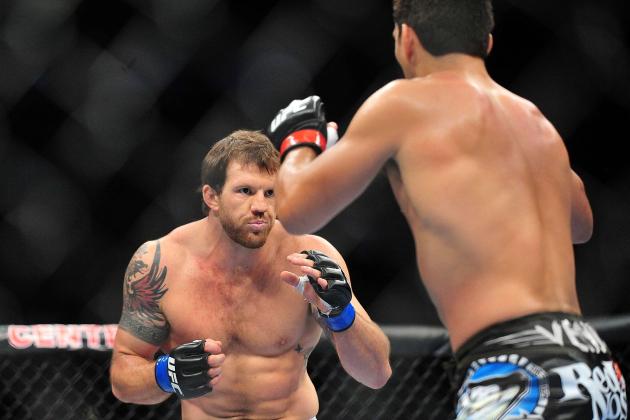 Gary A. Vasquez-USA TODAY Sports

Bader makes this list on the condition that he defeats Vladimir Matyushenko later this month at UFC on Fox 6. If he does, he'll be a reasonable option for Mousasi to test the UFC waters.
"Darth" Bader seems to be getting comfortable somewhere near the middle of the UFC's light heavyweight pecking order, so he'd be a good measuring stick to see where Mousasi stands upon entering the promotion.
And like the aforementioned Phil Davis's, Bader's wrestling would represent the best Mousasi has seen since losing his Strikeforce title to Muhammed Lawal back in 2010.