Strikeforce Results: 5 Fights for Daniel Cormier in the UFC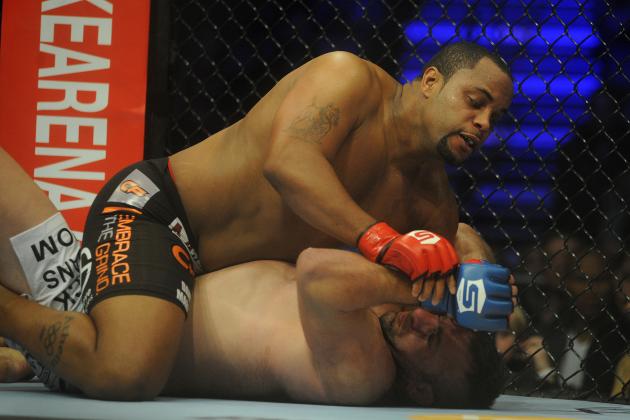 USA TODAY Sports

After trouncing Dion Staring to the tune of a second-round TKO at Strikeforce's final event on Saturday night, Daniel Cormier is UFC-bound.
The crown-jewel in the UFC's list of acquisitions from the now defunct promotion, Cormier is expected to do big things at his new place of employ.
But before the Strikeforce Heavyweight Grand Prix victor can make a deep run in Zuffa's bigger fight league, he'll have to get his foot in the door.
The following is a list of five candidates that could potentially welcome Cormier to the UFC.
Begin Slideshow

»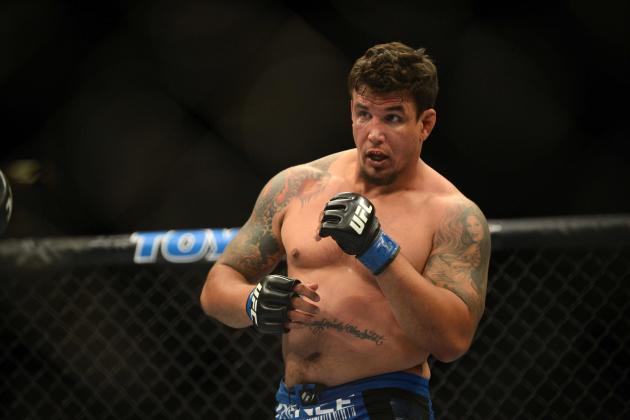 Ron Chenoy-USA TODAY Sports

Cormier and Mir were supposed to fight last year in Strikeforce, but the bout had to be scrapped when Mir injured his knee while training.
For his part, Cormier seems to be pretty set on rescheduling the contest rather than letting things go.
After running through Dion Staring on Saturday night, the former-Olympic selection had this to say: "I signed my UFC contract. April 20 on Fox, Frank Mir, let's do it. It was supposed to happen, and we were supposed to fight in Oklahoma, so he owes me."
(Hat Tip to Sherdog for capturing the remarks)
The fight makes sense for Cormier's introduction into the UFC and it seems very possible that this one is indeed booked.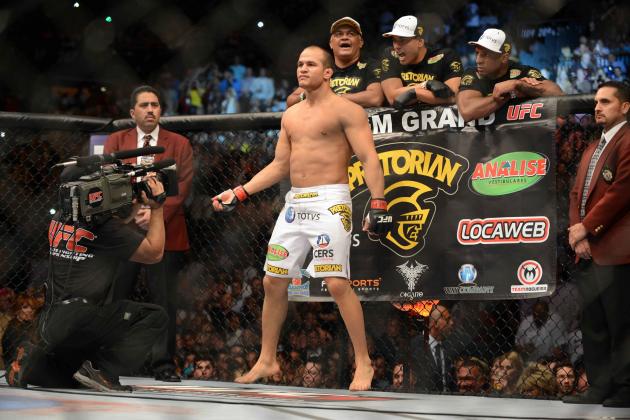 Ron Chenoy-USA TODAY Sports

Though he's currently recovering from a thrashing by the hands of Cormier's teammate, Cain Velasquez, the former UFC champ would present an intriguing welcome party for the soon-to-be Strikeforce import.
However, Dana White and Joe Silva may be hesitant to make such a marquee bout with Dos Santos coming off a loss and Cormier not yet a household UFC name.
The other problem is that a win would have people clamoring to see Cormier vs. Velasquez, a fight neither of the two friends is likely to agree to.
Still, a Cormier vs. Dos Santos matchup is reasonable as the Brazilian remains the sport's consensus No.2 heavyweight while Cormier is rarely found outside anyone's top five.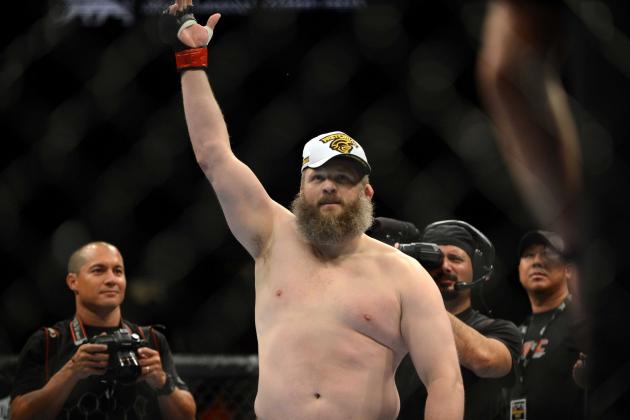 Ron Chenoy-USA TODAY Sports

Nelson seems to have righted the ship of late, having reeled off consecutive wins on the heels of a 1-3 stretch. He's also without a fight booked at this time.
Those with high expectations for Cormier's promotional debut may not be thrilled with the idea of this matchup, but Nelson is a top 10 guy, and a tough opponent at that.
He's also short and stocky with a lot of power—like Cormier—so stylistically it could be an intriguing contest.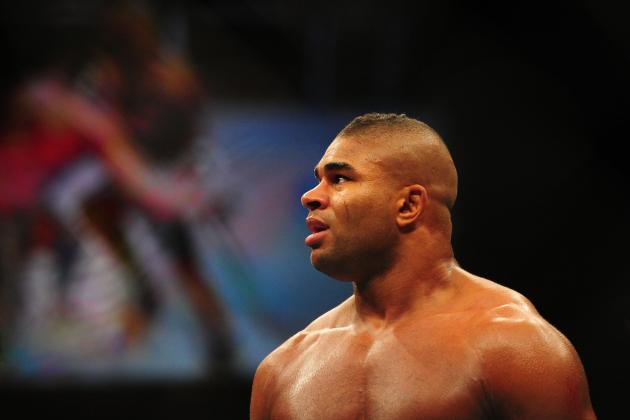 Mark J. Rebilas-USA TODAY Sports

In Overeem we've got a former Strikeforce heavyweight champion who vacated the promotion's title before joining up with the UFC.
In Cormier we've got the Strikeforce Heavyweight Grand Prix champion, and Overeem's de facto replacement.
Aside from the fact that this bout couldn't happen until at least early summer—Overeem will fight Antonio Silva on Feb. 2—what's not to like?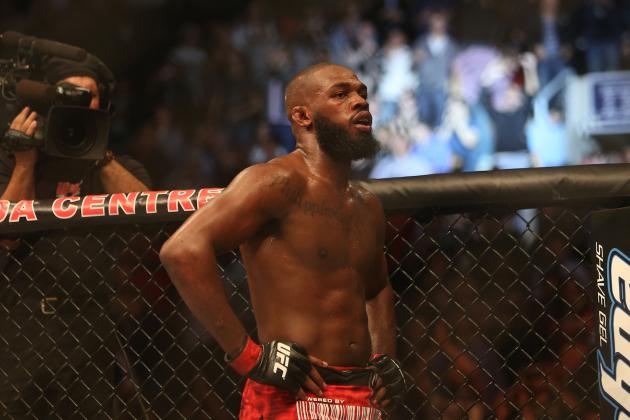 Tom Szczerbowski-USA TODAY Sports

In addition to calling out Frank Mir after locking down a W at the Strikeforce finale, Cormier also had some choice words for UFC light heavyweight champion Jon Jones.
Cormier stated, "I'm going to let Jon defend his belt on April 27, and then I'm going to kick his ass in the fall."
(Another hap tip to Sherdog for capturing Cormier's Showtime dialogue).
So, you know, Jones might be more of a second UFC fight for Cormier, but if some other potential options fall through, then there will be no time like the present.
If Cormier can make the cut by the fall then he can do it by summer, and crazier things have most definitely happened in MMA.