NHL Schedule: Highlighting Biggest Matchups of Opening Night 2013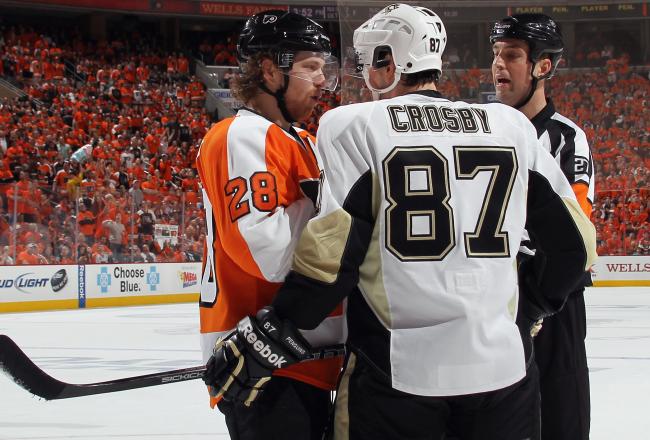 Bruce Bennett/Getty Images
The lockout is over, and the NHL is finally ready to drop the puck for the start of the shortened 2013 regular season.
With a huge slate of games scheduled for the opening day of the season—13 games on Saturday, January 19—there are a few must-watch battles that will get NHL fans back into the action and the league back in the good graces of the people it hurt during the lockout.
Despite our pledge to boycott hockey because of the way the offseason was handled, the NHL is just too tempting, and hardcore fans have already flocked back to the sport.
It's OK, you're not alone.
For the complete 2013 schedule, check out NHL.com.
Pittsburgh at Philadelphia: 3 p.m. ET on NBC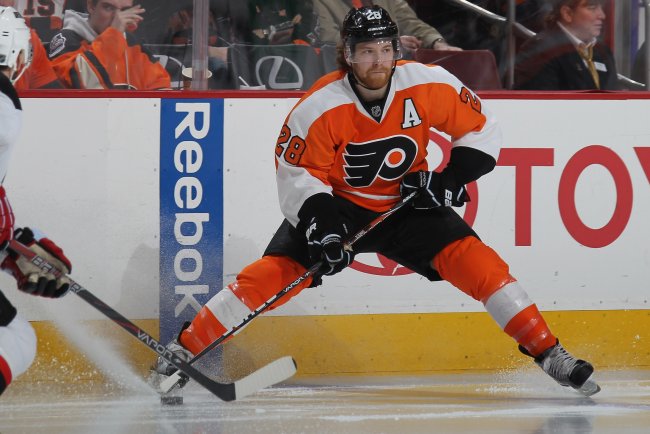 Bruce Bennett/Getty Images
What better way to start the lockout-shortened season than by pitting two of the biggest foes in the NHL against each other like the league did in the Atlantic Division matchup between the Pittsburgh Penguins and the Philadelphia Flyers?
Both organizations want to start the season off on the right foot, and a dominating win over its cross-state rival would be enough to swing momentum to the winning team and kick off 2013 with a bang.
As talented as the Flyers are, Philadelphia lost many key pieces via free agency this offseason (such as Jaromir Jagr and Matt Carle), while the Penguins have only strengthened their core of young stars and returned to full health.
Pittsburgh wins, 5-4.
Toronto at Montreal: 7 p.m. ET on CBC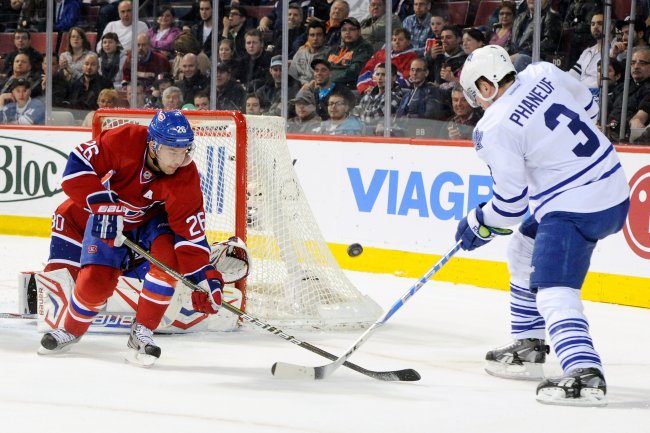 Richard Wolowicz/Getty Images
There will be other matchups on January 19 with more talent on the ice and deeper possible playoff implications, but none can hold a candle to the mystique that surrounds two powerhouses of the sport returning to the ice against each other.
The Toronto Maple Leafs and Montreal Canadiens are two of the original six National Hockey League teams, and their rivalry is what the sport is all about.
Nothing could signal the start of another season more clearly than the Canadiens and Maple Leafs squaring off once again.
Add in that each team is still dealing with offseason turnover—Toronto has major questions in net, and Montreal has a serious lack of elite offensive production—and this game could be an ugly battle that reminds us what the sport is all about.
Montreal squeezes out a win, 2-1.
Chicago at Los Angeles: 3 p.m. ET on NBC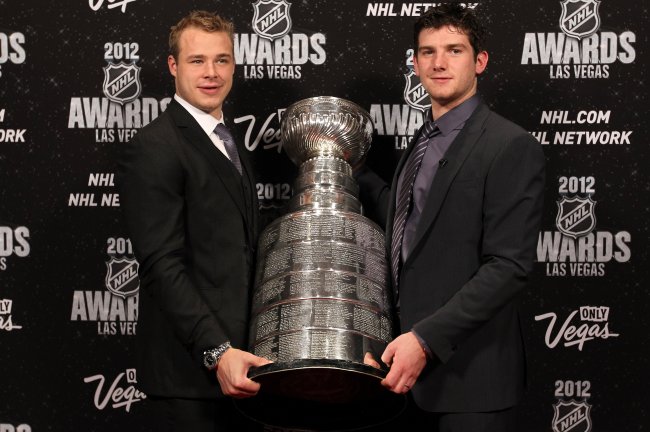 Bruce Bennett/Getty Images
In the battle of the former champions, the 2010 Stanley Cup-winning Chicago Blackhawks will square off against the defending champion Los Angeles Kings in what should be one of the best matchups of opening night.
While both of these teams won the Stanley Cup recently, they are built very differently, and that will be exposed on January 19.
Chicago has been predicated on a strong defensive game plan with timely scoring from its offensive stars for years, but lackluster play in the team's own zone hurt the Blackhawks last season and will have to be remedied before they can contend.
Los Angeles has one of the better defensive units in the NHL, but the team leans heavily on the excellent goaltending of Jonathan Quick and an all-out offensive assault led by the likes of Mike Richards, Anze Kopitar and Dustin Brown.
With both sides looking to implement their style on opening night, this will be a great barometer of where each team is entering the lockout-shortened season.
Los Angeles wins big, 5-2.
Full Opening Night Schedule (Saturday, January 19)
Pittsburgh at Philadelphia: 3 p.m. ET
Ottawa at Winnipeg: 3 p.m. ET
Chicago at Los Angeles: 3 p.m. ET
NY Rangers at Boston: 7 p.m. ET
Toronto at Montreal: 7 p.m. ET
New Jersey at NY Islanders: 7 p.m. ET
Washington at Tampa Bay: 7 p.m. ET
Carolina at Florida: 7:30 p.m. ET
Detroit at St. Louis: 8 p.m. ET
Columbus at Nashville: 8 p.m. ET
Phoenix at Dallas: 8 p.m. ET
Colorado at Minnesota: 9 p.m. ET
Anaheim at Vancouver: 10 p.m. ET
This article is
What is the duplicate article?
Why is this article offensive?
Where is this article plagiarized from?
Why is this article poorly edited?