5 Expiring Contracts the Dallas Mavericks Shouldn't Renew This Offseason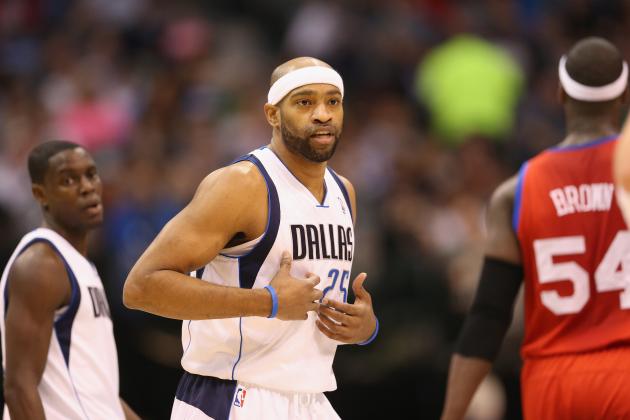 Ronald Martinez/Getty Images

At 14-23, things are looking rather gloomy for the Dallas Mavericks this season.
Dallas has made the postseason 12 consecutive times, but that streak is in serious danger, as this year's team has failed to meet expectations nearly halfway through the season.
After their championship in 2011, the Mavericks made a strategic decision to let go of some key players from that team, like Tyson Chandler and J.J. Barea, so that they could build up cap room for the 2012 offseason.
Dallas struck out last offseason, however, missing out on Deron Williams and Dwight Howard. Instead, they were forced to sign a litany of short-term contracts and try their luck again next offseason.
Although they were able to sign some talented players, the results just have not been there yet for the Mavs.
While the offseason is still a ways away, there are many expiring contracts the Mavericks need to dump so that they can try to rebuild again at the end of the year.
Begin Slideshow

»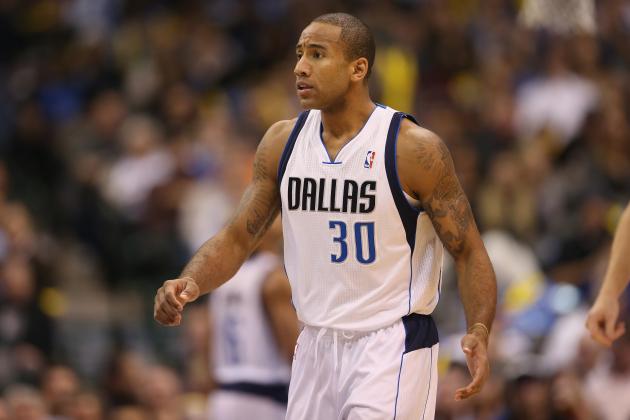 Ronald Martinez/Getty Images

Nine-year NBA veteran Dahntay Jones was brought over to Dallas from Indiana in the Darren Collison trade this offseason.
Jones has made his reputation in the league based off being a defensive stopper and timely three-point shooter; however, he hasn't performed up to his norm for the Mavericks.
Jones has struggled to find playing time, averaging under 14 minutes a game, even though he has started 13. Although he was never a huge scorer, Jones still has been a reliable shooter in his career.
This season, however, it hasn't gone that way for the former Duke star. Jones is shooting just 36 percent overall and 25 percent from three this season.
While he is still valuable because of his defense, Jones would be better off somewhere else next year so the Mavs can build around younger bench players.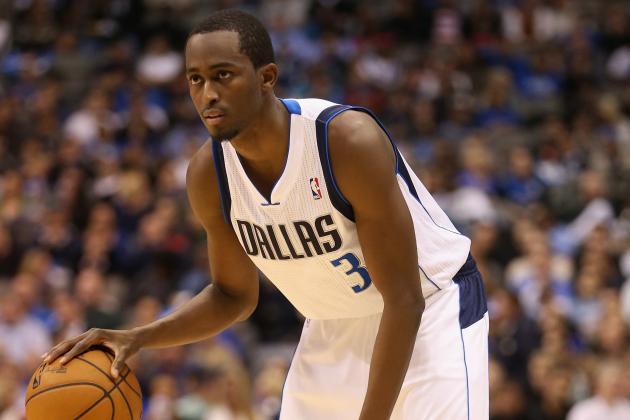 Ronald Martinez/Getty Images

There was a time when many people in the Dallas organization believed that Rodrigue Beaubois was the future at the point guard position.
After dealing with injuries and lack of production, however, Beaubois has been consistently slipping down the depth chart for Dallas the last few seasons.
Beaubois is currently having his worst season to date. He is averaging just 3.0 PPG and 1.8 APG in just over 11 minutes.
For whatever reason, even when Darren Collison has struggled, the Mavericks have felt better going with veterans like Derek Fisher and Mike James to fill the backup role rather than Beaubois.
Rick Carlisle has shown that he just doesn't really believe in what Beaubois offers, so it may behoove the Mavericks to try and trade Beaubois while there is still some stock left in his ability.
If not, the Mavs have a $3.27 million qualifying offer to potentially make to Beaubois this offseason. It is safe to say that unless something changes between now and the end of the season, the Mavs will not be making that offer, and Beaubois will move on.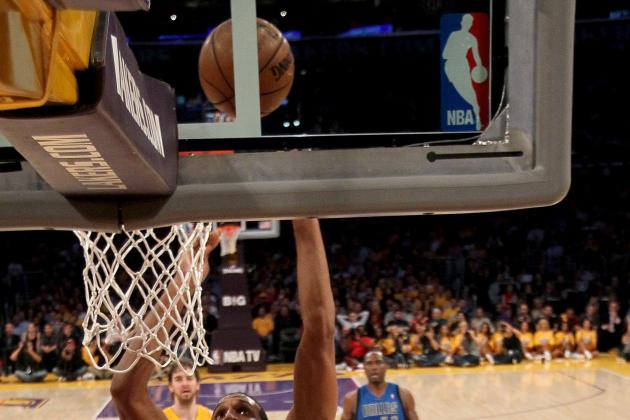 Stephen Dunn/Getty Images

After getting off to a good start this season, things have been going in the wrong direction the last month-and-a-half for Mavs center Brandan Wright.
Wright has proven that he is capable offensively, but his struggles on the glass and on defense have led him to fall out of favor with Rick Carlisle and the Mavs coaching staff.
The Mavericks have the worst rebounding margin in the NBA this season, and playing Wright in the rotation only further lowers them in that statistic.
Despite being a 6'10'' center, Wright averages barely over three rebounds a game in his career, and he is behind Dirk Nowitzki, Chris Kaman, Elton Brand and even Bernard James in the Mavericks' big-man rotation.
Wright is making less then a million dollars this season, but even so, it would be a smart move for the Mavs to try and find a more defensive-minded backup next season.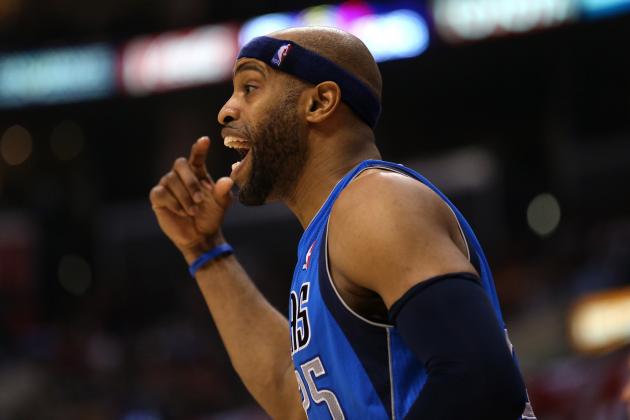 Stephen Dunn/Getty Images

Of all the players on this list, the one that has easily been the most productive this season is Vince Carter.
Carter has been accepting of his sixth man role and is the team's fifth leading scorer at 12.2 PPG. In fact, at age 35, it is safe to say Carter has even exceeded the expectations that many had of him going into this year.
While Carter is proving he still has something left in the tank, it may make sense for both parties for Carter to not be a Maverick again next season.
On one hand, Carter would be owed over $3 million if the Mavs picked up his option, and I'm not sure that Dallas wants to spend that kind of money on a 36-year-old backup shooting guard. It's not a crazy contract, but that is $3 million that Dallas can spend on something they desperately need: youth.
Also for Carter's sake, the Mavericks probably aren't going to be the contenders he believed they would be when he signed with them after the 2011 season.
With limited seasons remaining in his career, Carter may want to find a role on a team that is closer to an NBA championship, so he can try and get that elusive ring.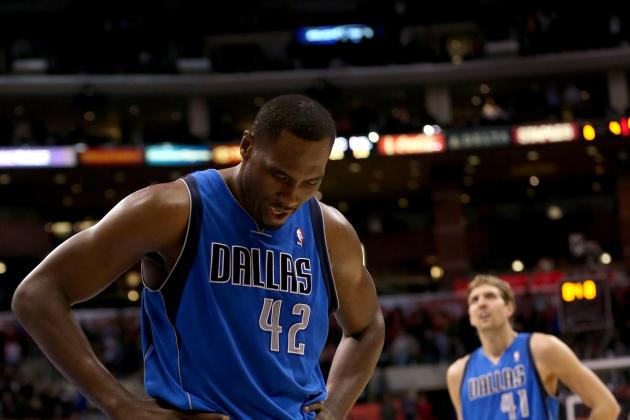 Stephen Dunn/Getty Images

One of the offseason signings that the Mavericks had high hopes for this season was former All-Star Elton Brand.
Brand was expected to be the third member of a formidable offensive trio (himself, Chris Kaman and Dirk Nowitzki) from the forward/center position this season.
However, things for Brand have not gone according to plan thus far. Brand is by far having the worst season of his 13-year NBA career. He is averaging just 6.3 PPG and 6.1 RPG to go along with 1.3 blocks.
Brand's scoring numbers in particular are troubling. His 6.3 PPG is well below his numbers even from last season when he played with Philadelphia, and he just hasn't figured out how to get it going yet this year.
Brand is only 33, but injuries have plagued him throughout his career, and he may be running out of gas in the league.
Although Brand is only making just over $2 million this season, the experiment to bring him on board this year hasn't worked out, and Dallas needs to look in a different direction next year.