Miami Heat vs. Sacramento Kings: Postgame Grades and Analysis for Miami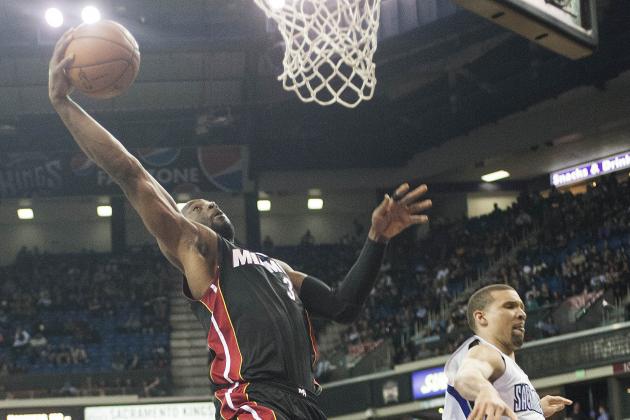 Ed Szczepanski-USA TODAY Sports

The Miami Heat entered Saturday night in a bit of a rough patch, as they'd lost five of their last eight games. However, a matchup against the Sacramento Kings proved to be a major confidence booster, as they took down the home team 128-99.
The first quarter began, and you never would have guessed that the Heat were in any sort of funk. They were extremely active on both ends, they jumped out to an early 10-point lead, and they would take all the momentum with them into the second period.
It's no secret that this team is at its best when defense is a priority, and the energy and defensive efforts are what led to so many transition buckets.
Miami played well in fast-break situations in the first half, but where it really did its damage was the three-point line. The Heat finished the second quarter 8-of-17 from behind the arc, and the biggest surprise of all was Mario Chalmers, who nailed a season-high five three-pointers in his first 15 minutes.
After a 38-point second quarter, Miami had a 66-44 lead entering the second half. Chalmers, Chris Bosh and LeBron James led the way throughout the third period, and the road team would end up taking a 103-72 lead into the final 12 minutes.
The fourth quarter proved to be nothing more than garbage time, as Sacramento's hopes of competing disappeared early. Miami's bench did a good job of keeping the energy high despite the blowout, and it kept the theme of the night going, which was that the Heat are simply a better team than the Kings in almost every aspect of the game.
Begin Slideshow

»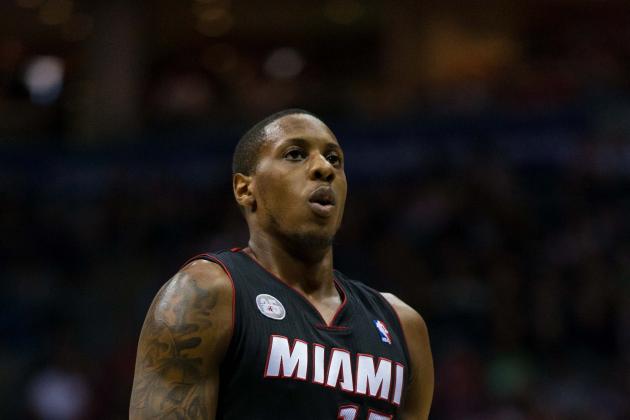 Jeff Hanisch-USA TODAY Sports

Coming into this game, the freshest memory we had of Mario Chalmers was him missing a wide-open three-pointer to defeat the Portland Trail Blazers. That shot may or may not be quickly forgotten by fans, but it was clear he'd moved on in the opening minutes against the Sacramento Kings.
To begin the game, Chalmers had the hot hand. He was playing well in transition, and he scored 10 of the Miami Heat's first 14 points before the eight-minute mark.
Chalmers hit three three-pointers just halfway through the first period, and he had his highest-scoring quarter of the season.
Defensively, you can't ignore that Chalmers gave up a big-time performance to Isaiah Thomas. Through three quarters, the Kings' point guard had 31 points and was getting open looks multiple possessions in a row.
But as well as Thomas played, the Heat's point guard matched his opponent almost every step of the way. Chalmers finished the game with a career-high 10 three-pointers, and he would score 34 points in 30 minutes.
Grade: A-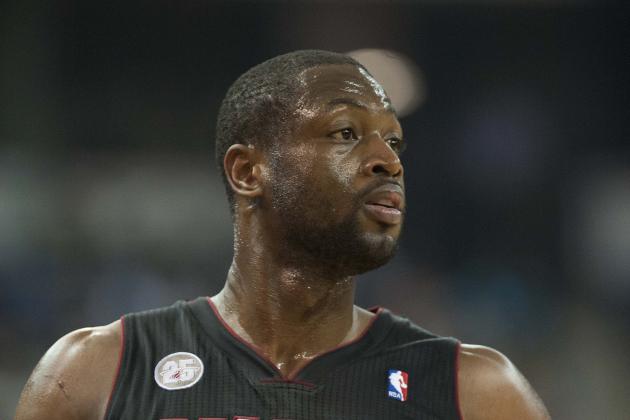 Ed Szczepanski-USA TODAY Sports

The Miami heat came out looking active in this game on both ends of the floor, and Dwyane Wade was no exception.
Despite scoring just eight points in the first half, the 2-guard found other ways to make his presence felt. He was rebounding, blocking shots, stealing passes and setting up his teammates in both fast-break and half-court situations.
Wade stayed relatively quiet throughout, finishing with just 11 points, but nobody is going to claim that he had an off game.
Having taken just five shots in 25 minutes, Wade was looking to impact this contest in other areas than just scoring. He finished with five rebounds, seven assists, four blocks and two steals, and he ended the game with the highest plus-minus number (plus-33) of anybody to see the floor.
Grade: B+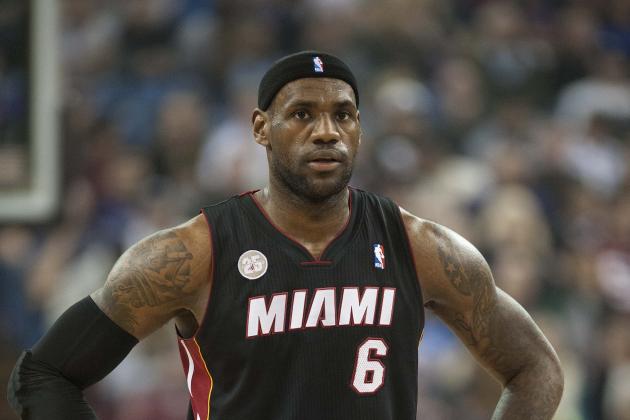 Ed Szczepanski-USA TODAY Sports

LeBron James was on the prowl early in this one, as he was one of the biggest reasons the team found success in transition.
Early in the game, James showed just how big of an impact he can have defensively. He was extremely proactive in making stops, as he was intercepting passing lanes and taking the ball the distance for fast-break buckets.
Along with his 20 points, seven assists and five rebounds, James finished with five steals.
James had been turnover prone in the first two games of this road trip, but he did a much better job in this one turning the ball over just one time. He was brilliant in finding his teammates for open looks, and despite a great finish off a Dwyane Wade alley-oop, some of his best highlights were passes.
With the possible sale of the Kings looming, it's easy to imagine that this was the final game the Heat will ever play at Sleep Train Arena. James played his first-ever NBA game in that building, and if this was his last visit, he made sure to go out with a bang.
Grade: A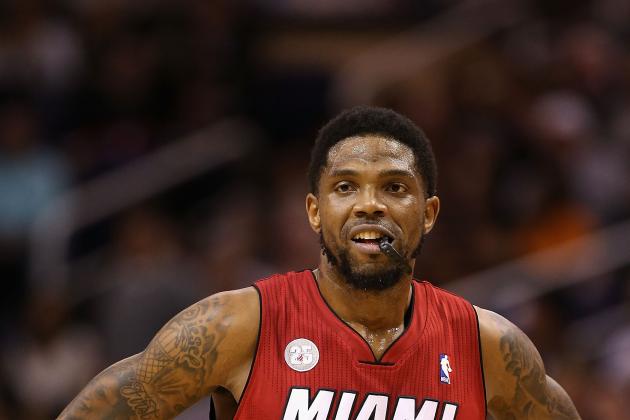 Christian Petersen/Getty Images

Udonis Haslem didn't find his first field goal until the seven-and-a-half-minute mark of the third period, but it was his energy that made him a valuable piece to the puzzle.
Haslem was easily the best rebounder for the Heat Saturday night. He was chasing after loose balls, fighting down low and battling inside with DeMarcus Cousins.
Defensively, Haslem made life tough for the Kings center, but he was a bit too aggressive at times. He was in foul trouble for a good part of this game, and he only ended up playing in 18 total minutes.
This game was played in transition a bit too much for Haslem to truly get involved, but in a game like this, all the Heat can ask for is high energy and toughness—both of which they got out of their power forward.
Grade: C+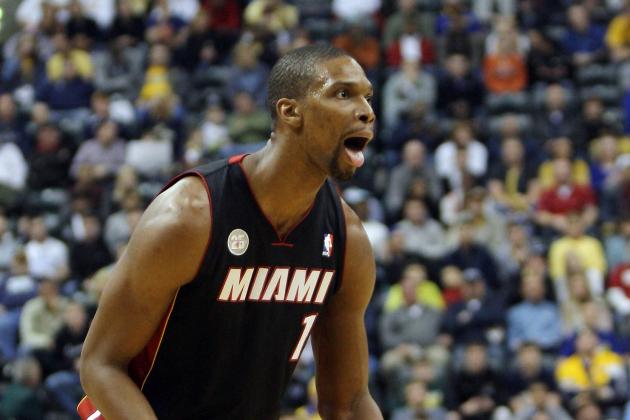 USA TODAY Sports

Chris Bosh began this game as an invisible part of the offense, but there's a huge difference between being silent and being inefficient.
The Miami Heat were playing well in transition, and as a result, the big man waited for his chance to finally get involved. When LeBron James and Mario Chalmers went to the bench, Bosh found his opportunity, and he took full advantage.
It took until about the 10-minute mark of the second period for him to make his first points on two free throws, but once he did, he began to look more comfortable. His offensive game started to emerge, and he made three straight buckets in about one minute's time.
Bosh ended up playing an efficient game, as he knew when to shoot the ball and when to let his teammates do the heavy lifting. He finished with 16 points on 6-of-11 shooting.
Grade: B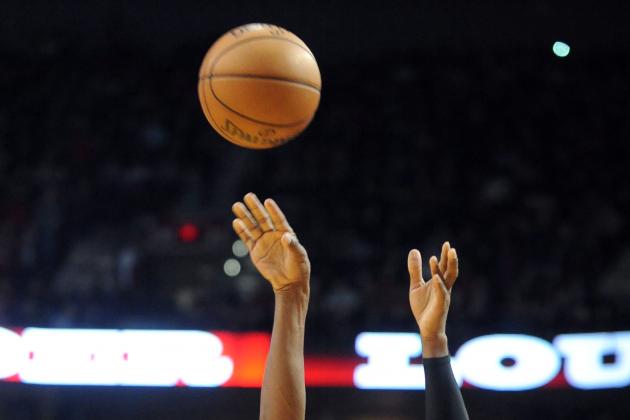 Steve Dykes-USA TODAY Sports

This game wasn't memorable by any stretch of the imagination for Ray Allen.
With this one under control early, the Miami Heat's sixth man played a grand total of 17 minutes. In that time, he managed to score 10 points, but the one area where you expect to see him thrive—long-range shooting—was completely off the entire game.
Having shot just 1-of-5 from the three-point line, Allen was never a true threat to explode against the Sacramento Kings. He would go on to make three of his four shots from inside the arc, but he also finished with just one rebound and zero assists.
Luckily for Miami, it never needed Allen to step up. If this had been a close game, or if Sacramento had started to come back, you'd be a bit more disappointed with the 2-guard's performance.
But in a game that was never really in question, Allen will put this one behind him and simply move on.
Grade: C-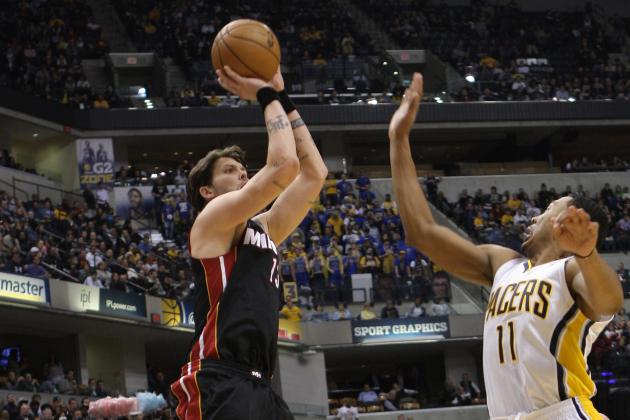 USA TODAY Sports

The Miami Heat's bench won't get a ton of credit in this game, as it was the starters who did most of the damage early, but they did a great job as a unit of maintaining the lead throughout the duration of this one-sided battle.
Mike Miller came in early and found his stroke, hitting three of his three-pointers in the first half. He would go on to score 12 points, and he made 50 percent of his shots—all of which came from three-point land.
Joel Anthony also made his impact felt by blocking two shots early in the game. He finished with three blocks for the game, and his energy and physicality proved to be not only effective, but fun to watch for those who like gritty basketball.
Outside of these two, production mostly came late. The bench played almost the entire fourth quarter, and while their 42 points may be a bit inflated, you can't take away the fact that they never let up.
Grade: B-